The financial sector witnessed a number of successes and milestones in 2019, balanced with doses of telling regulations, massive funding, and development of various financial solutions across different sectors.
Adedeji Olowe -- CEO of Trium Networks and Trustee of Open Banking Nigeria made a number of interesting predictions for the fintech space in 2019 which we revisited in December after quite a number of his predictions came to pass.
In a Medium post, Olowe once more made interesting predictions for the year 2020.
Banks won't improve lending to the retail sector
First is that commercial banks will still remain tight-fisted in providing retail credit despite the push by the Central Bank of Nigeria (CBN) for more loans to be given out to the retail sector.
Recall that the CBN increased the loan-deposit ratio to 65% in 2019, probably forcing a number of banks to deviate from the norm and begin dishing out collateral-free loans to different classes of individuals.
Despite widespread projections that the LDR would be increased to 70%, last week, Nigeria's Apex bank decided to retain it at 65%, citing the fact that it has witnessed improvement in lending to the real sector since the directive was made.
Olowe is of the opinion that given the long history of tightfistedness amongst commercial banks, most would rather endure the brunt of the CBN's wrath than improve lending to the real sector.
Account-based payments will explode
Despite improved digital facilities, paying with debit cards has not really panned out the way many users expected. In fact, there have been some unconfirmed complaints about instances of failed transactions and failure to receive one-time passwords (OTPs) which are needed to authenticate some online transactions.
Olowe believes that account-based payments would soon become the preferred means of payment.
Seeing that account-based payments have been predominantly used on WhatsApp and Instagram e-commerce, Olowe envisages the integration of APIs with this payment method, which he believes would affect 50% of all card payments
Trouble for bankers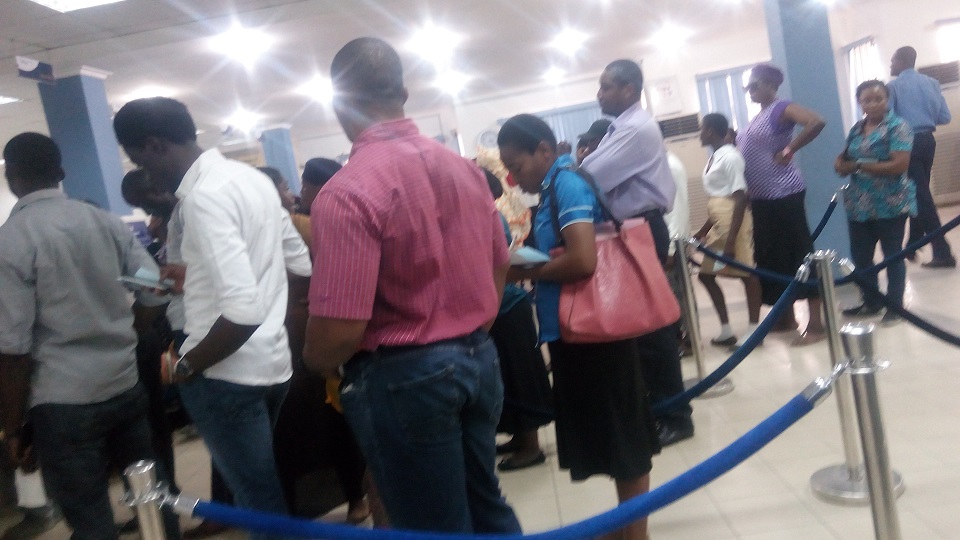 This year, Olowe predicts a shakeup in the financial industry once MTN lays hold of the Payment Service Bank (PSB) licence.
The CBN, with the aim of deepening financial inclusion, introduced guidelines for PSBs in 2018, to enable access to financial services for low-income earners and the unbanked.
However, as we pointed out in an earlier piece, the guidelines restrict PSBs from anything beyond offering high-volume, low-value transactions in remittance services, micros-savings, and withdrawal services.
PSBs, with no access to loans or foreign exchange services, as pointed out then offer little beyond increasing the number of people with bank accounts, thereby limiting the scope of financial inclusion.
---
Suggested Read: Why Payment Service Banks might not impact Nigeria's financial inclusion drive
---
In 2019, Olowe predicted that the Payment Service Bank (PSB) licence would falter but not a single PSB was launched throughout the year. An approval in principle was given for three PSBs.
Given that MTN is Nigeria's largest and most widespread telco, it likely has a bigger pool for prospective customers than most Banks, but considering the limitations of the PSB, will banks have enough reasons to be worried?
Monthly interbank transfers to hit 300m in volume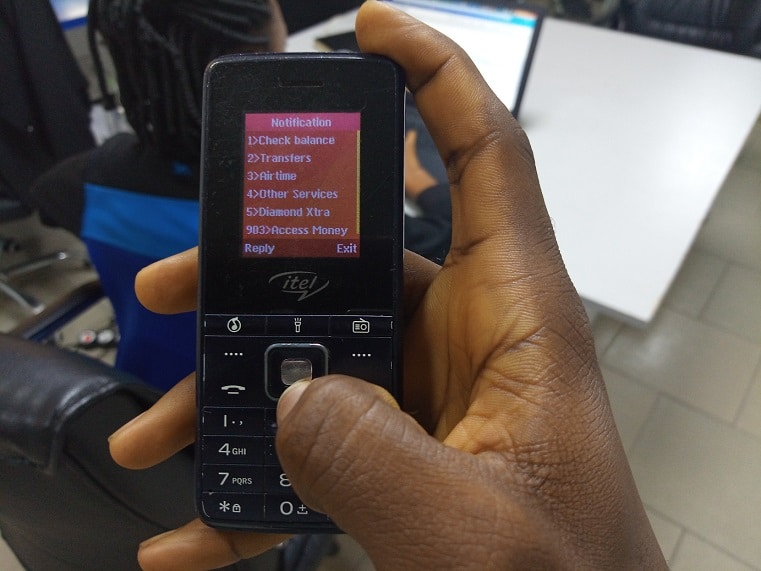 CBN reduced bank transfer charges from ₦52.52k ($0.15 ) to ₦10 ($0.028) for transactions below ₦5000 ($13.83), ₦25 for transactions between ₦5001-₦50000 ($13.83 - 138.3), and ₦50 (₦52.52k VAT inclusive) for transactions above ₦50,000 ($138).
Olowe projects interbank transfers to hit a volume of 300 million monthly driven by cheap low-value transfers as people become more comfortable transferring smaller amounts of money.
According to the Nigeria Inter-Bank Settlement System (NIBSS) e-payment fact sheet for the first quarter of 2019, NIBSS instant payments (NIP) transactions had an average daily volume of 2.6 million which came to 77.6 million transactions per month.
Going by Olowe's predictions, the volume of daily, monthly, and quarterly NIP transactions would have to increase by ~286% if these numbers are to be reached in 2020.
The first quarter of 2018 put average daily NIP transactions at 1.55 million and an increase to 2.6 million in 2019 represented a decent 67% rise.
During the periods in question, the cost of transfers was still relatively high and the market had not yet been fully penetrated by the likes of OPay, Kuda Bank, and Rubies.
However, high volumes of such low-value transactions may not be feasible for regular bank account holders since they have other charges to deal with.
---
Suggested Read: CBN's revised guidelines not enough to pose a threat to fintech platforms in Nigeria
---
For instance, if more users start transferring sums like ₦250 for a loaf of bread or ₦150 for a drink, it could lead to the accumulation of several SMS alert charges (₦4) for every debit alert received.
On the flipside, such low-value transactions might be more suitable for account holders on  Kuda Bank that does not have inter-bank charges for any transaction, regardless of the amount.
Opay will be one of the top ten banks in Nigeria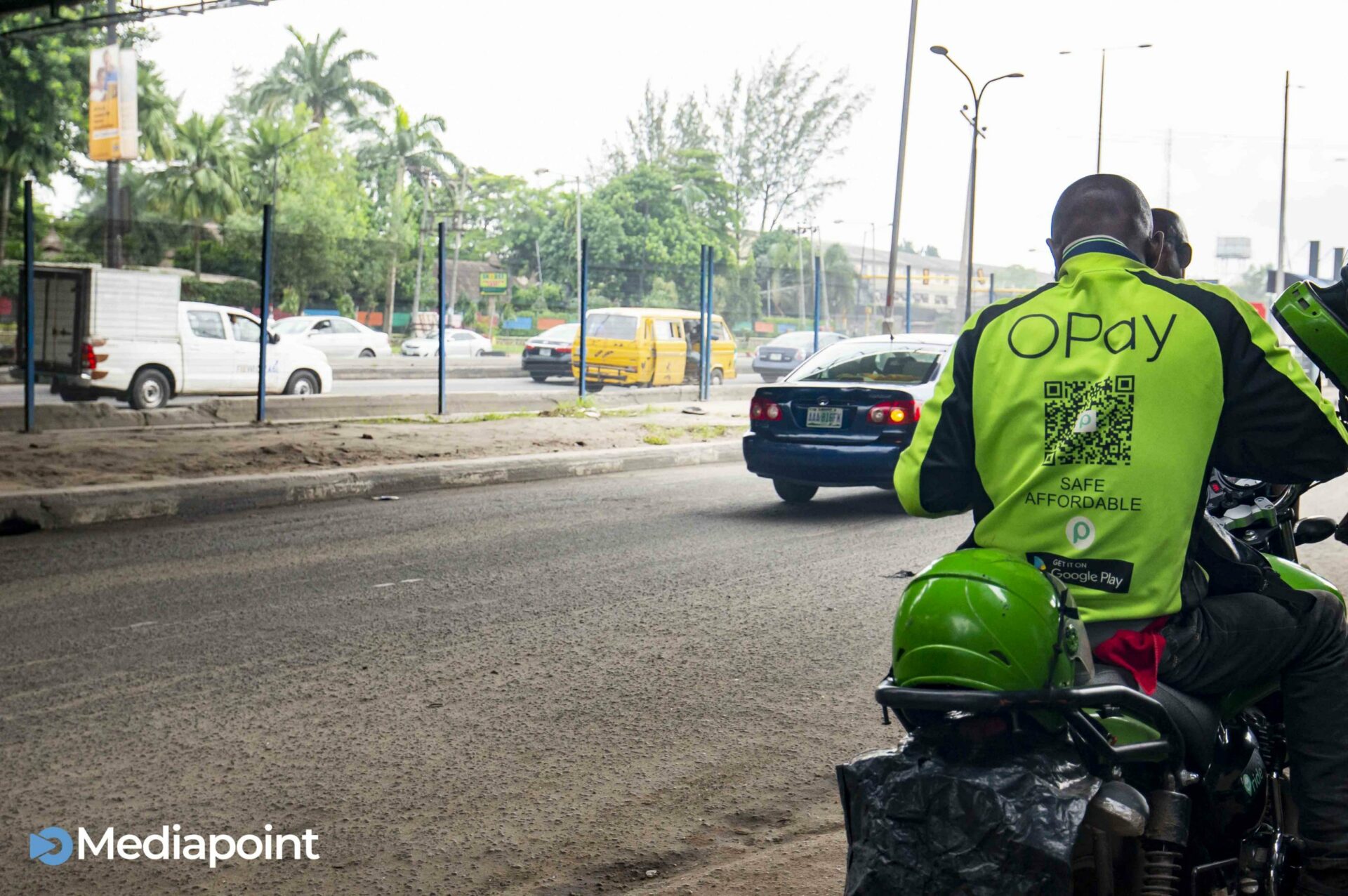 The past year saw the OPaycalypse, brought about by Opera-backed platform, OPay. Boasting several features/services designed to keep users within the app, OPay's strategy has increased the use of its payment platform which facilitates all transactions within Opay.
Olowe is forecasting that Opay will become one of the top ten banks in Nigeria within the course of the year by pushing massive retail credit and offering better investment rates.
"Expect them to get a seat at the Banker's Committee soon. And if they ain't invited, they would buy one of the commercial banks," says Olowe.
This appears to be very much like Opay's strategy in the relatively short time it has been in the Nigerian market.
In 2018 Opay acquired Nigerian mobile money platform, PayCom, and in less than a year, through the use of other verticals like ORide, OFood and some others, became a notable player in the payment space.
---
Suggested Read: ORide is a Trojan Horse; Opera is not just after the motorcycle-hailing market in Lagos
---
Seeing as Opay aided its rise to prominence with the capture of 13 seasoned executives from top tech companies in Nigeria, a scenario we dubbed the OPaycalypse, it may not be far-fetched for OPay to step up its game by going for the big guns.
---
Also Read: The OPaycalypse: 13 execs who left top tech companies for OPay Nigeria over the past year
---
CBN will kick-start Open Banking
Open banking, an emergent concept in the financial sector, is the use of open Application Programming Interfaces (APIs), that allows 3rd party developers to develop services and financial solutions.
Open Banking Nigeria launched in 2018 but has since been unable to gain much traction among banks and Nigeria's financial regulator.
Olowe, one of the trustees for Open Banking Nigeria, believes that it will be officially kick-started this year.
---
Suggested Read: Open Banking Nigeria can democratise access to the Nigerian banking system, but there's a challenge
---
Towards the end of 2019, backed by the CBN and NIBSS, Financial Service Innovators (FSIs) launched a fintech innovation sandbox where entrepreneurs with innovative ideas could test them within a safe and flexible environment.
Having such a platform will definitely sit well with the concept of Open Banking, and could very well open the door for an official launch by the CBN.
Agency banking will become successful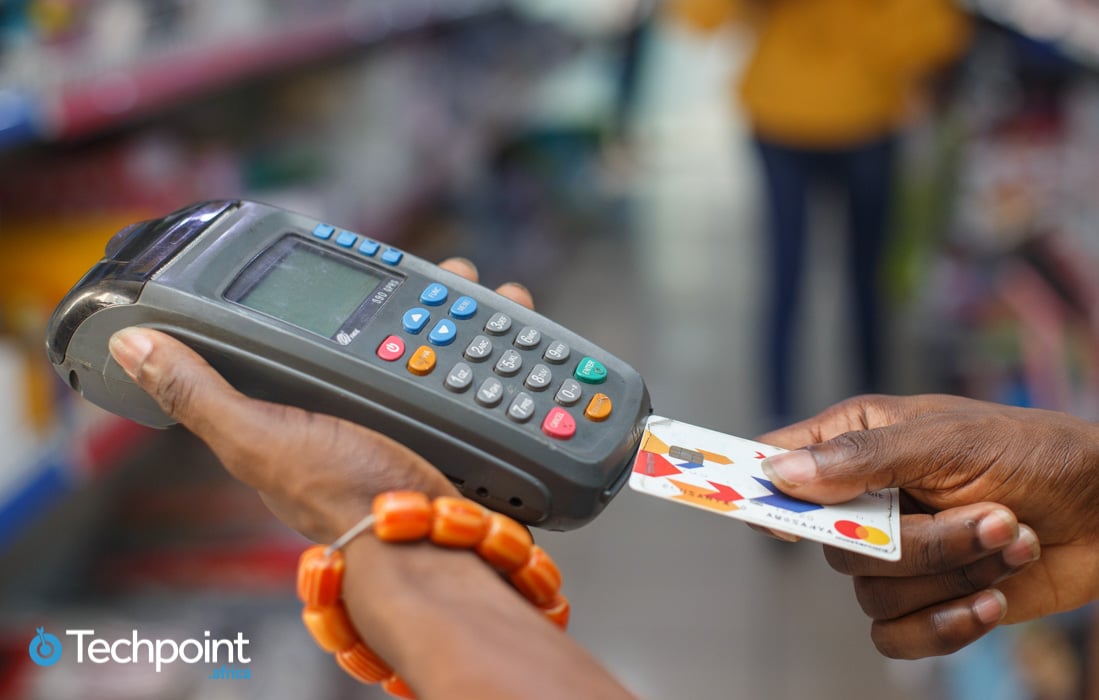 The Shared Agent Network Expansion Facility (SANEF), a 500,000 payment agents initiative, was introduced in 2018 with the aim of increasing access to financial services and attained some level of success in 2019.
Olowe predicts that agency banking will explode to over a million agent touchpoints in 2020 engendering the emergence of new business models and payment solutions from fintechs.
Agency banking, Olowe says, will be dominated by MTN as a result of its investments in infrastructure and agent recruitment.
A heavy hitter will launch a digital banking space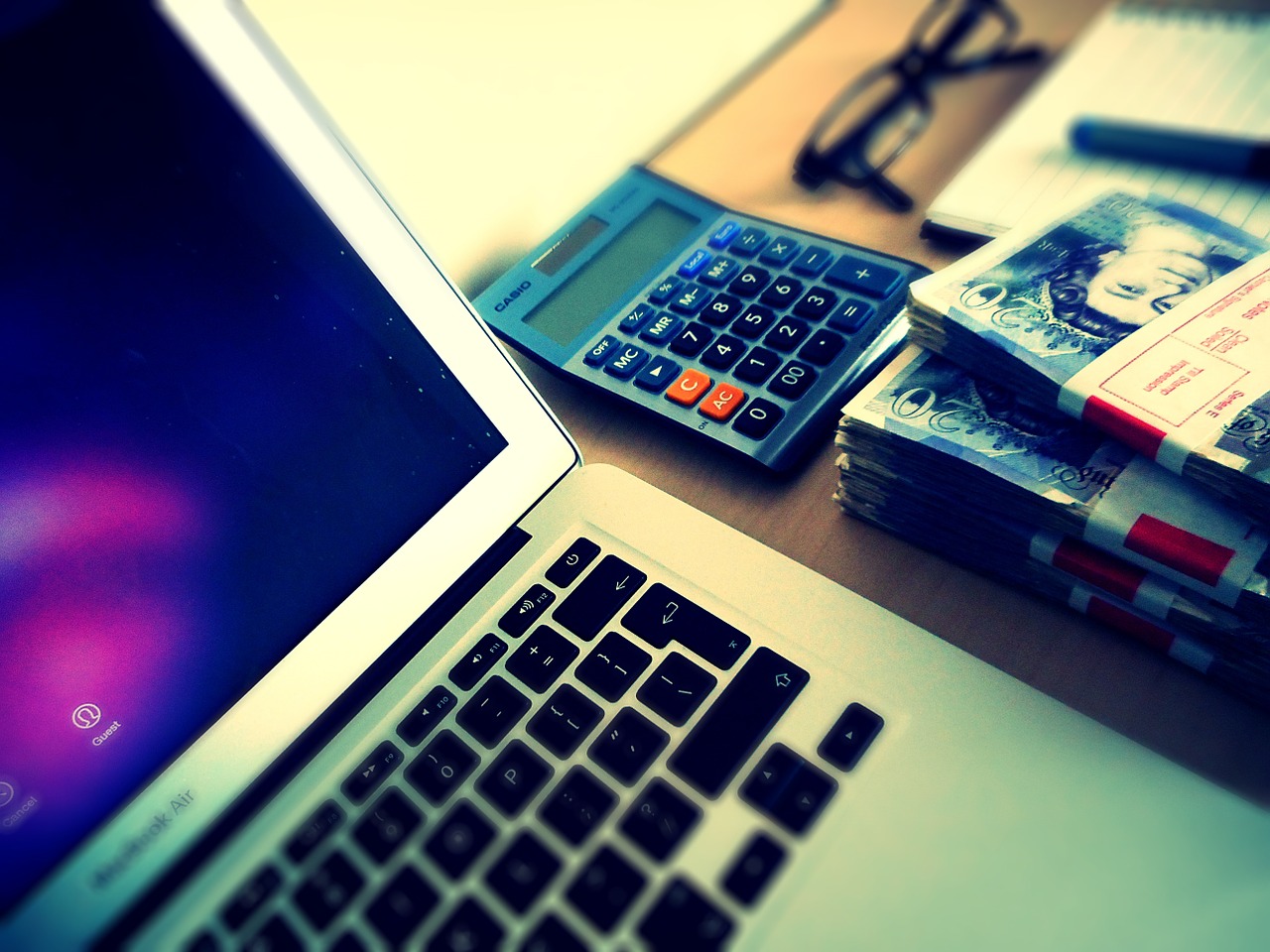 Digital banks have emerged in recent years, with a number of services meant to rival commercial banks. However, few of them have gained traction with users.
Olowe projects that a new player, probably foreign, will take the market by storm and establish the Monzo of Nigeria.
However, Olowe believes that none of the current players will establish a digital bank on the scale of Monzo -- the UK's largest digital bank
The Nigerian banking industry already has digital banking platforms in Kuda Bank and Rubies. However, the presence of these two questions the impact the 'heavy hitter' will make.
A prominent international player will buy a major fintech
Olowe also foretells the acquisition of a major fintech company in Nigeria by a major international player, but completely rules out Interswitch.
However, he believes this is possible for younger players like Flutterwave, Paystack or other younger fintech platforms.
Foreign investments in fintechs have become a staple of funding rounds in recent years.
In 2018, Paystack bagged an $8 million series B funding round backed by American payment company Stripe, and Mastercard was one of several to invest in Flutterwave's $10 million series B round.
Last year, American card producers, VISA acquired a 20% stake in Interswitch with a $200 million investment.
The acquisition of Nigerian mobile money platform Paycom by Opera and fledgeling payment startup, Amplify by Carbon parent company OneFi are more recent examples of acquisitions that gave foreign players controlling stakes in fintechs.
WhatsApp will start trouble for all fintechs
The WhatsApp Business Catalogue which closely mirrors an e-commerce platform and Facebook Pay, a payment service that works seamlessly across Facebook, Messenger, Instagram and Whatsapp were launched in some countries last year but Facebook Pay is not yet available in Nigeria.
Given the growing focus of global platforms on emerging markets, Olowe forecasts that WhatsApp -- Facebook Pay -- would land forcibly in Nigeria, as the first port of call to dominating payments in Africa.
The arrival of FacebookPay to compliment the WhatsApp Business Catalogue though will be greeted by payment platforms already gaining traction and trust amongst Nigerians.
---
Suggested Read: Fintech is not a threat to Nigerian banks; the real threats are less obvious
---
Most notable among them is -- you probably guessed it -- OPay, a platform that has a lot in common with China's WeChat.
Beyond its feature-loaded app, the company leverages a lot of offline vendors through its Ofood and Agency banking service in order to drive engagement.
Interswitch's Quickteller represents another prominent competitor in this space as well as fintechs like PalmPay, ChipperCash and the aforementioned digital banks all offering their own unique(or similar) brand of payment services.
While the WhatsApp brand may already be popular, what will likely define the race can be gleaned from an earlier article by Techpoint,
"The Nigerian consumer is disloyal and generally brand agnostic. This is nothing personal, just a dictate of harsh economic realities;..this means the cheapest services are the most likely preferred."
The year 2020 is likely going to be an interesting year for payments, banking, innovation and regulations which will shape the Nigerian financial industry.