My first public relations (PR) professional feature on Expert and African was in 2022. It was great getting a professional's take on the silent war between PR agencies and journalists. He was also excited to talk about their unacknowledged impact in the tech space.
A closer look reveals that PR agencies and journalists are working to document what happens in the tech industry. While one focuses on providing value for their clients, the other provides objective analyses of these clients. All things considered, both professions impact the growth of the African tech startup sector.
The PR industry is undoubtedly pivotal to the growth of other sectors, and it appears companies in the space had a good run in 2022. The global PR market is predicted to grow from $100.39 billion to $107.05 billion in 2023. By 2027, it would be a $133.82 billion industry.
The goal of any public or private PR agency is to align with a company's vision and mission to influence public opinion about its products and services. PR agencies seldom reveal their numbers, but certain events highlight their impact.
While capital raised is not always the best measure of a company's success, one of the important metrics used to judge PR agencies that work with startups is how much their clients raise because of their efforts.
Africa-focused independent PR agency, Wimbart, for instance, revealed it had a good record in 2022 judging by the number of fundraises it announced for the African startups and VCs it represents. The PR agency claims to have more than doubled funding, from $423 million in 2021 to $975 million in 2022.
Depending on the metrics you accept, African startups raised between $4.8 billion and $6.5 billion in 2022, which means Wimbart was involved in almost a quarter of the amount.
PR predictions for 2023
Depending on how you look at it, getting funding inspires startups to seek the services of PR agencies. Jessica Hope, Wimbart Founder, says, "Obviously, PR agencies cost money, so you should have some money. It's an investment, not just financially, but also in terms of time. It takes a little while to narrow down your key messages, especially for early-stage companies."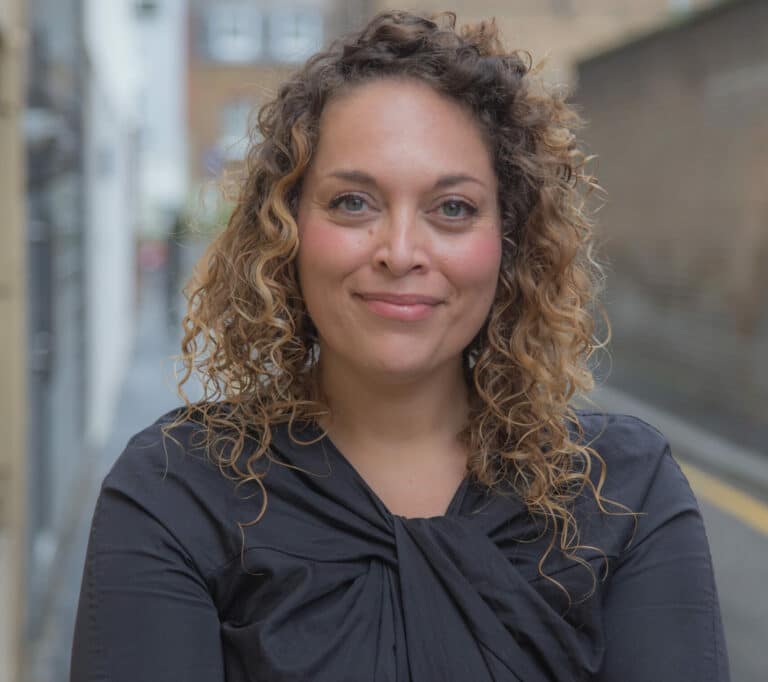 Meanwhile, the need for startups to stand out from the crowd results in a never-ending demand for PR services.
She expects that despite the shock of the current bleak economic situation and inflation, PR will keep growing because businesses still have to operate and stay ahead of the competition. She believes PR is a cost-effective way of doing that.
"I think 2023 will be a bit more conservative. It's definitely a harder funding market, but a lot of companies that we know are going to have to tighten on third-party services, including PR, marketing, advertising, and other professional services," she explains.
Hope's optimism seems to stem from companies bouncing back after the pandemic.
"One of the things that we noticed during COVID-19 was that during the initial economic slump, people were really worried about budgets. We did lose some clients through natural churn, but we won more clients. Some companies, during difficult economic times, invest in PR, especially because they still need to stay competitive and get their names out there. They use PR to help build their brand, some of their sales funnels, and also help separate them from their competitors."
Hope has spent over 15 years in PR, and over eight years of that has been spent running Wimbart. She shares insights into what startups should consider before using a PR agency, what an aspiring PR expert should know, and how to handle crisis communication.
Consider using PR, or hold on
"There isn't a perfect time for when people should get a PR agency or get someone in-house. I've often said that early-stage startups don't always have to think about getting a PR agency. They could hire a marketing generalist to drive content, write press releases, engage with local media, lead on socials, and work the website. That might be a better use of financial resources at a really early stage."
By early-stage, Hope refers to startups that don't have a fully-formed team, have no paying customers, and are yet to reach market fit. Even with enough money, PR experts would advise them to wait until they've built a story and have something newsworthy.
What PR can't do for you as a startup
"The short answer to your question is PR cannot cover up for a useless product. Not for too long. Basically, if you have a bad product, and people hate it and get frustrated with it, there's not that much PR can do."
According to Hope, PR is not a cure-all solution for a flawed product. She believes that if a product is not up to par, PR can only do so much to delay negative consequences or offer explanations. Instead, PR should be considered part of a larger product cycle, along with other important elements like operations and product management.
She advises early-stage startup founders to focus on other aspects of their business before considering PR. During the Wimbart Office Hours, a free PR mentorship and business support programme for early-stage African startups, she often tells them "not to think about doing press releases or using PR to promote themselves if they don't have a website yet, or if they're not happy with their website or if the product's not ready, because there's no point."
Desire a career in PR?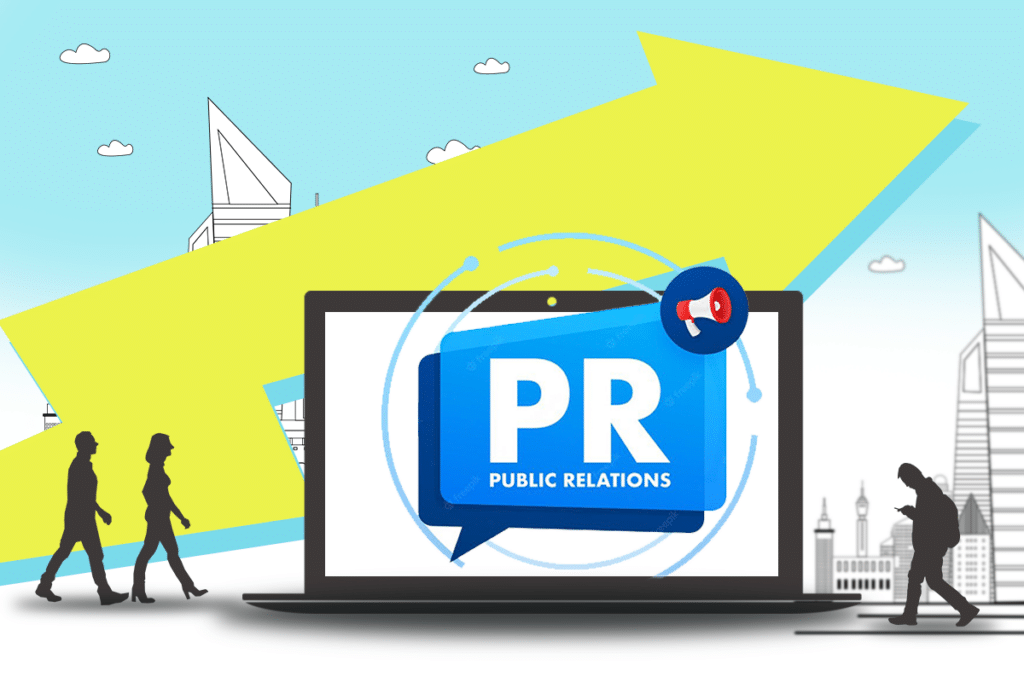 Anyone considering a career in PR should be willing to work with journalists and media platforms even though they seem to be in a love-hate relationship. Hope explains that working in PR is tough and often requires managing client expectations by determining the newsworthiness of a story and identifying ways to increase its relevance.
"So, we have to be inquisitive and creative as PR people. What we can do is ask them more questions: Is there a news angle around it? Is there an event coming up? Is there an international day coming up that we can wrap the story around that'll give it some relevance? Or do we wait for this "non-story" to be added on to something that is a bit more newsworthy, maybe two months down the line?"
According to Hope, as a PR professional, "you have to be really creative...to find a solution, which is coverage that meets everybody's needs." She notes that it's not always professional to "hound journalists or news outlets with a story that I know isn't getting over the line." Instead, it's crucial to take the client, often the CEO, on the journey and explain the reasoning behind the approach to them.
Hope acknowledges that while some aspects of PR get easier over time, it remains a challenging profession that requires a continual focus on creativity. As she puts it, "the hardest part is managing all these kinds of moving parts and finding a solution."
She also notes that her experience can lead to clients having high and unrealistic expectations. But the good thing is that she is experienced enough to know how to approach some situations and build a strong network.
What is expected of you when working in PR?
Hope notes that the primary responsibilities of a PR expert or agency include weaving a story around what is happening in a company and making it newsworthy for particular news outlets.
"A good PR person is able to sit in the middle and say, this is what's happening in my client's company, this is what I think is going to be an interesting narrative or a news item that'll be interesting to Techpoint Africa's readers, for instance."
For those considering a career in PR, Hope recommends being good at writing, great at building relationships, enjoying the news cycle, and understanding how the media works. She picked all these up when she did a stint in journalism at the beginning of her career before deciding to stick with PR.
She explains that "you have to be able to look at a story from several angles. You have to be good at building relationships and not just thinking transactionally. Building a network is really important."
Additionally, being organised and knowing your strengths, whether in creativity, writing, or relationship building, is vital.
Hope believes that experience is helpful, but it's also necessary to go through the process of understanding certain business practices and honing your writing skills. She notes that having a university degree is not exactly a requirement, with diligence and a nose for a story more important than a university degree.
Being good at research is also a plus, as well as consuming a lot of media to give feedback and counsel to clients. PR is a multi-disciplinary field, she says, with different skills useful for various aspects of the job, such as campaign planning, report writing, and content creation either for LinkedIn or long form.
"So, there's space within the discipline to have different skills," she states.
Crisis communication in PR
When handling a scandal, preparing for every eventuality is key. As Hope puts it, "the ideal situation is that you spend time and energy writing a crisis communications plan, and you never have to use it."
This includes scenario planning, knowing who the key spokespersons are, speaking to the legal team, planning social media responses, and practising how to respond to media inquiries.
In her words, "preparation is very, very important when it comes to crisis communications."
While staying quiet and hoping things blow over may be tempting, being proactive and rebuilding trust quickly is much easier than waiting for a crisis to explode.
"It's much easier to rebuild trust in a dented brand if you get ahead of it." This includes having processes in place to help rebuild that trust, as well as consistent messaging," Hope concludes.