Uber drivers in Abuja are going on a strike starting today, Monday 31st of October. The strike is caused by the refusal of Uber Abuja management team to discuss pending issues.
In August, a WhatsApp group was setup by Uber partners in Abuja to address a number of issues affecting the ride-hailing business. The group, whose members are reportedly over 150, regularly share problems and viable solutions. They also conduct appraisals often.
However, the issues faced by the partners necessitated more than a virtual conferencing. As a result, the group organized a physical meetup to trash out some of the problems encountered and also decided to communicate with the Uber Abuja management team. Since then, the Uber Abuja management committed to a monthly round table meeting with partners.
Some of the suggestions made to Uber Abuja include
Verification of rider identity (four drivers had reportedly had their cars stolen at gunpoint by thieves masquerading as riders).
Sensitization and education of riders  through the Uber app, SMS and or  email
Penalties for riders keeping drivers above the 5-minutes agreed wait time.
Increment of per minute rates to ₦30, because Abuja fares are already too cheap.
Increment of base fare from ₦220 to ₦300
Increment of airport trips from ₦3,000 to ₦4,000
Removal of  peak hours from incentives for airport rides.
Rounding up of fares to make transactions -- especially cash -- easier.
Limiting rider rating of drivers to a 24-hour window.
A comprehensive procedure for resolving issues.
visibility of trip fares calculation on riders' app (this is to reduce the rider and driver fare squabble especially during surge periods).
After these points were communicated to the management of Uber Abuja,  forms were given to partners to fill. However, since then, Uber has allegedly failed to liaise with its partners.
All emails to Uber by the partners were reportedly unanswered. After a while, Uber stopped monitoring their Nigerian email account. A source claims that the address was closed because of the volume of emails it was getting from the Abuja partners.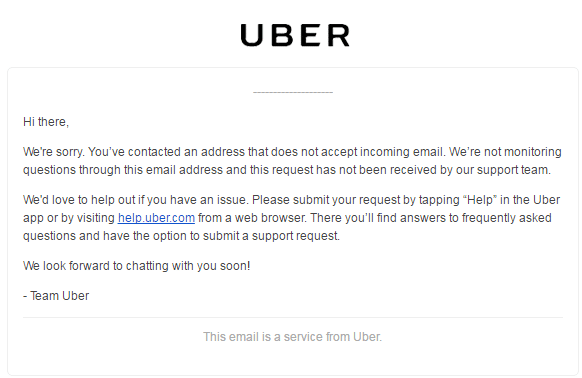 When every effort to communicate with the Uber team proved abortive, the partners' group sent a final reminder out of exasperation and proceeded with the proposed strike.
The economic changes we are experiencing has made some trips quite unprofitable if not impracticable, the evident nonchalant attitude to our request is seen as further worsening an already difficult business situation for partners. It reemphasizes the perception that this is not a partnership. We have looked at our operations and decided to begin to trim off the inefficient trips. Partners have decided that starting Monday 31st October, 2016, trips to and from the airport will not be completed. We have instructed all drivers to accept trips and upon confirming destination as the airport immediately cancel such trips. It is our hope that this would be addressed in an efficient manner.
On Twitter, the hashtag #UberAbujaStrike has been featuring angry tweets from drivers and partners venting their frustrations.
https://twitter.com/iamVIDI/status/792985766225903616
The mentality that the agreement was a partnership was called into question, tweets described the Uber Abuja partnership as slavery.
https://twitter.com/iamVIDI/status/792990770378711040
When I spoke with Gbenro Ogundipe; an Uber partner in Abuja who was heavily invested in the initial talks, he said;
The strike is not just about money alone. Of course this is a business so money is always a factor. But there are factors threatening our existence and profitability as a functional arm of the agreement and we only needed Uber to sit down and talk but they aren't budging.
According to a very reliable source, the drivers who refuse to stay off the road will be bombarded with requests from fellow drivers until they are unable to work.
look at the time and the surge and the areas...#UberAbujaStrike pic.twitter.com/uytCJxr0K1

— ⓈⒶⓁⒺⓈⓂⒶⓃ™ (@Mr_Edgal) October 31, 2016
Price reduction to fight competition at the expense of drivers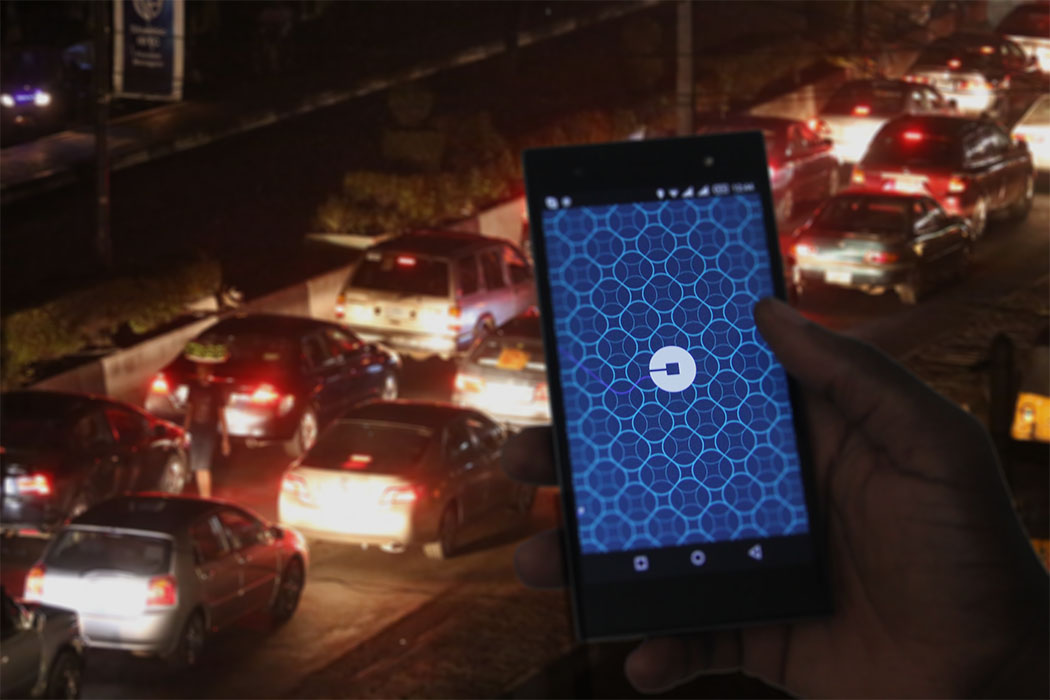 In March this year, Uber launched in Abuja and the city became the 400th in the transport company's global network.
Suggested read; Abuja becomes Uber's 400th city with the launch of Uber Abuja
While examining their exciting arrival in Nigeria's capital, I expressed fears about the fares. Abuja is a premium city where the road networks and transport systems are efficient. And ironically, I figured that these advantages would not work in Uber's favour.
Coming up against efficient road networks and dirt cheap transport fares meant Uber had to floor its prices too. Base prices were as low ₦220; while Lagos was nearly double with ₦400. And in a premium city like Abuja, it was evident that this pricing system would have a negative effect.
In February, Uber drivers in New York embarked on a strike to protest fare cuts. Even though the circumstances seems to be different from the Abuja case, it is related.
In New York, Uber's reason for the cut was that demand will spike if prices reduced and drivers will not have excessive idling time. But the driver's disagreed saying the policy only made them work double time for less. The underlying reason for the price reduction in New York -- and Abuja -- seems to be a reduction of prices as a mechanism to fight competition at the detriment of the partners [and drivers].
When asked their position on the strike in an official correspondence, Uber's spokesperson said;
 Unfortunately a small number of driver-partners in Abuja have chosen not to use the app for now. We are always available to help partners improve the service they give their passengers and there are a number of ways driver-partners can let us know if they have any individual concerns. Our partner support team operates 24/7.
i can authoritatively report that @uber has deactivated one of the people leading this noble course. #uberabujastrike

— mafiana ifechi (@mavizzi) October 31, 2016
The ongoing strike will lead to an increase in price for riders.  This is as a result of more ride requests than the available drivers can handle. However, for credibility, Uber should have a meeting with its partners to find a solution to this crisis.