With the entrance of ORide, the budding motorcycle-hailing market in Lagos got intense. But it appears the current players in ride-hailing are not the only target for Opera Software AS, makers of the popular Opera web browsers.
Unlike other players that allow users to hail a ride with or without a mobile app, you need the OPay app -- Opera's payment platform -- to book a ride on ORide.
"ORide, product from OPay & Opera…"
The above is the opening phrase of OPay on the Play Store.
From the surface, Opera is coming for the likes of MAX Okada and Gokada. However, the endgame for Opera is obviously mobile payments, not e-hailing as it seems.
Ride-hailing is one of the features on the OPay mobile app. It just seems like the right product to launch the payment platform for brand visibility. Even ORide riders' helmets bear the OPay logo, rather than ORide.
From the OPay app, one can initiative transactions like fund transfer (to a bank account and telephone), pay for utility bills and mobile airtime recharge. Also, you can place bets on one of the major sport betting platforms in Nigeria from within the payment app.
Beyond the above, another prominent feature of the OPay app is OFood, which allows you order food from restaurants in Lagos.
It's obvious that OPay's endgame is to become an online payment platform that allows almost every form of payment.
Opera is also allowing people to make money on OPay as agents. The agents get commissions on transactions from users.
Even if one isn't using ORide, this doesn't stop you from getting the OPay app to cater to food delivery, game betting or financial services.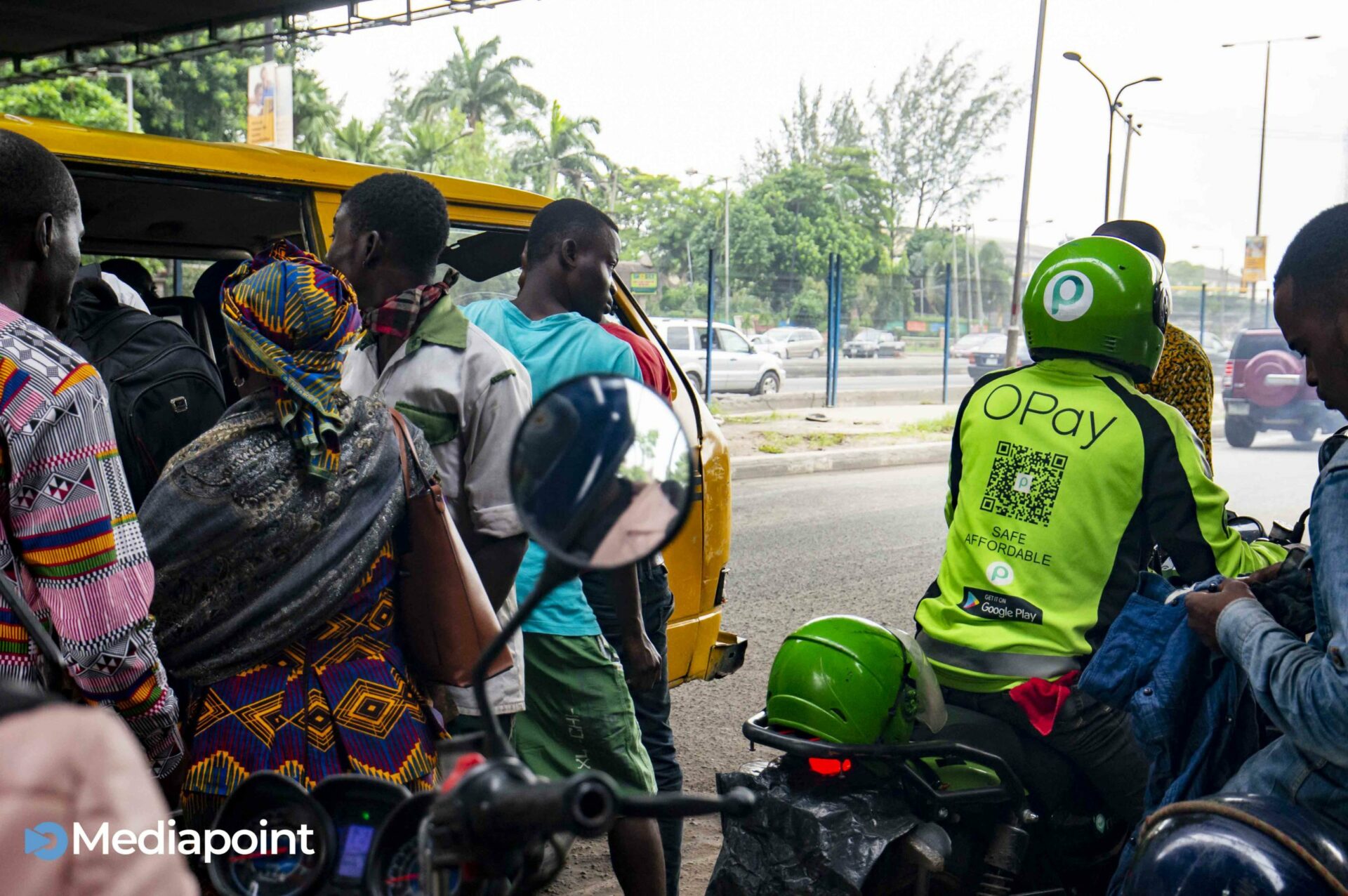 It's not clear at the moment whether the payment platform will be allowing merchants to accept payment with the app soon. But as it is, the major market is payments and its true competitors are Paga, Kudi among others and not majorly the likes of Gokada.
Asides from the competition in the mobile payment market, OPay's entrance is likely to increase the number of people with access to financial services in the country.
Interestingly, Opera had first launched OPay in Kenya about two years ago as a web payment platform that runs directly on the Opera Mini browser.
---
Suggested Read: Recent innovations in the public transport system may help drive Nigeria's cashless initiative 
---
Incentives for customer acquisition
In June, Opera pegged all rides on ORide within Lagos at ₦100. Riders are presently paying ₦200 for rides less than ₦2000.
This proves that Opera has the proverbial war chest to take on the market. In 2018, the company raised a $60 million private funding. This was before raising over a hundred million dollars through an initial public offering.
There are questions about the sustainability of Opera's use of incentives to acquire customers but it appears Opera has a deep pocket to keep it running for a while.