As the year comes to an end, we look at the most memorable moments in Nigeria's technology space in 2019; a hard thing to do when the year blessed us with so many.
In no particular order, here are the 10 most memorable moments in Nigerian tech for 2019.
You can watch a video version of the list; additional details follow below
VR360's 'Daughters of Chibok' wins best Virtual Reality story at the Venice Film Festival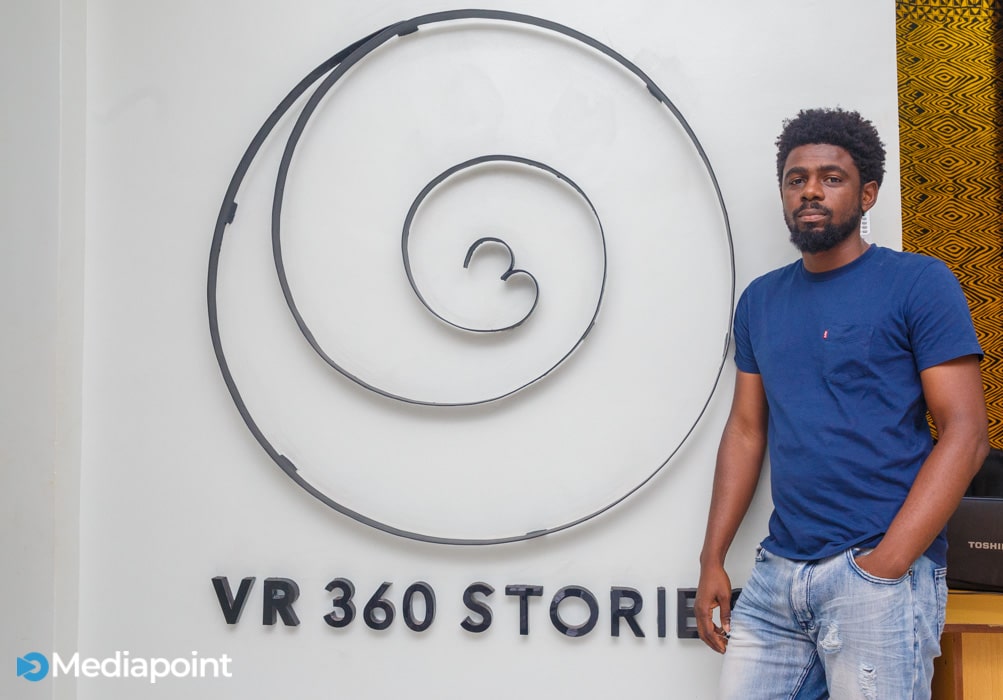 Daughters of Chibok, which premiered at the Venice Film Festival, the oldest and one of the biggest film festivals in the world, tells the story of Yana Galang, one of the girls kidnapped in 2014 from their school in Chibok, Borno state.
Representing Nigeria and Africa at the event alongside 12 other VR films, the documentary became the first African VR production to win at Venice.
Considering that the nascent industry may not be getting the expected attention from local investors and the government, the award appears to be very important to the industry as much of its growth comes from outside.
In this light, the film director, Joel 'Kachi Benson, who is also the CEO of VR360 Stories, the company behind the documentary, said in his recent interview with Techpoint that "The VR space is very young all over the world so it's still an even playing field. Many countries, especially in the West, are investing in it and if we're not careful, we'll start to play catch up again." Additionally, he talked about his journey to international recognition here.
---
Suggested Read: How Nigerian VR startups are warming their way into mainstream acceptance
---
French media giant, Canal+ acquires iROKOtv's ROK studios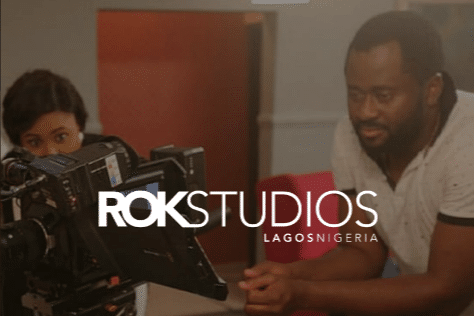 Founded by Mary Njoku and incubated by iROKOtv, ROK studios was acquired by French media giant, Canal+ in July for an undisclosed fee.
Prior to the acquisition, ROK had produced more than 500 movies and 25 original TV series. Alongside its existing four channels and iROKOtv, ROK now produces content for Canal+ channels.
Jason Njoku, CEO of iROKOtv, would not disclose the price of the acquisition. But according to his Medium post, it is easily "the largest media transaction/deal in West African history and possibly Africa (outside of SA)".
For 6 years, ROK operated with less than a million dollars in equity financing and $1.4 million (₦500 million) debt financing, which Jason says they were able to repay in a single instalment, following the acquisition.
"We may not raise money at all again before we exit," he added.
Co-creation Hub (CcHUB) acquires iHub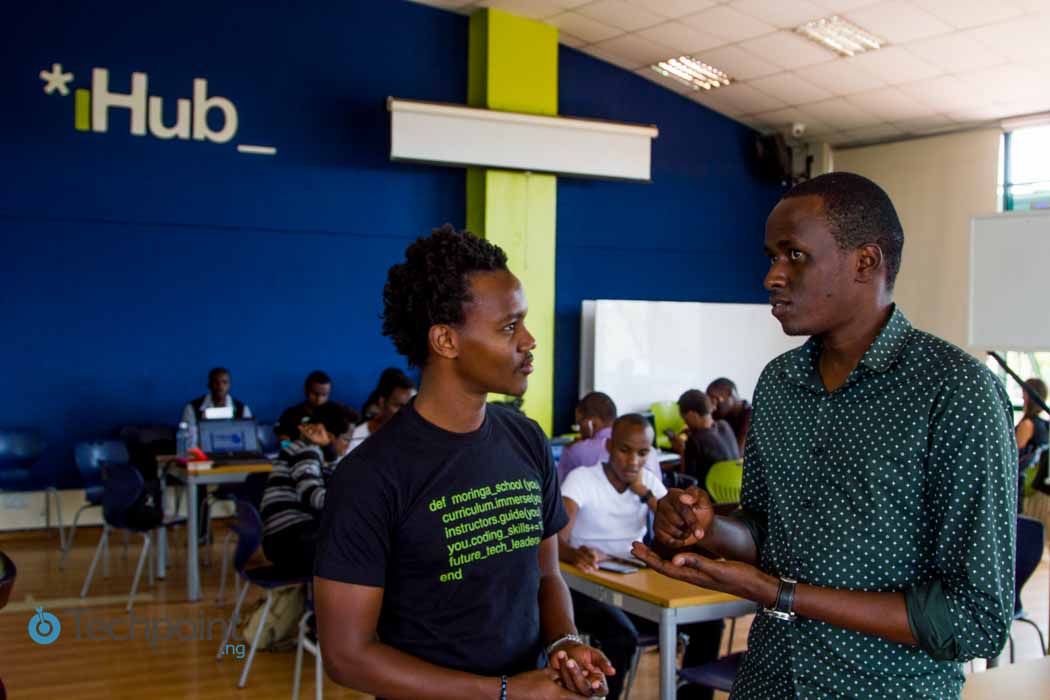 Launched a year apart -- iHub in 2010 and CcHUB in 2011 -- the two hubs have made a lot of impact on entrepreneurship and innovation in East and West Africa respectively.
From membership networks and partnerships to startups incubated and tech-related programmes, iHub and CcHUB are arguably the biggest hubs in the continent. With a startup portfolio of local and international companies like Lifebank, BRCK, Ushahidi, BudgIT, they have helped pioneer solutions to societal problems with technology.
In September, the Lagos-based hub acquired its Nairobi counterpart for an undisclosed amount and while the latter retains its name, it will now merge to become part of former's wider network.
An industry first for the tech hub community in Africa, this acquisition joined two of the most recognised hubs with a mission to connect entrepreneurs, tech enthusiasts and stakeholders across the continent.
MTN Nigeria briefly overtakes Dangote as Nigerian Stock Exchange's most valuable company
In May, MTN Nigeria finally listed on the Nigerian Stock Exchange (NSE). However, due to its regulatory battles in the country, it listed already existing shares in the form of introduction and did not raise new funding, as in the case of an IPO.
Trading as MTNN, the telecoms operator listed with a valuation of $5 billion (₦1.84 trillion) as it became the second-largest company on the stock exchange after Dangote Cement and in less than two days, it topped the gainer's table.
At the time of listing, Dangote Cement's market capitalisation was about ₦780 billion more than that of MTNN. Three months later, however, the latter's stock did so well that it briefly surpassed Dangote Cement as the most valuable company on the bourse, peaking at ₦2.82 trillion to Dangote's ₦2.81 trillion.
---
Suggested Read: How MTN Nigeria gained over $1.8bn valuation within just 6 months on the NSE
---
Tech community rallies to help ex-Andelans after massive layoff
Since tech talent factory, Andela started five years ago, its talent supply was primarily junior engineers with some mid-level and senior engineers.
In a move to change its business model, Andela laid off 250 junior developers in Nigeria and Uganda, with an additional 170 in Kenya as it closed its entry-level D0 programme in the three countries.
Although the company said it would make arrangements to secure jobs for those affected, what happened next was inspiring.
The tech community took to Twitter; some tech companies and employers put out forms for the laid off ex-Andelans to fill in hopes of finding them another job, while others offered good-paying jobs on the spot.
@Andela is cutting 400 junior engineers across Kenya, Uganda, and Nigeria.

Here's a list of 66 Startups willing to pay $40k plus for remote Engineers, Product and Design leads.

Visa sponsorship available: https://t.co/wRF6A6rQet

— Toyin (@toyinldr) September 17, 2019
Hey fam, if you've been affected by the Andela layoff and you're in Nigeria, kindly fill out this form - https://t.co/WBy31MlDSU. Thank you. Kindly RT for visibility.

— CLSTN. (@cyberomin) September 17, 2019
To the 400 developers laid off by @Andela: Let's do this!

Add yourself to this spreadsheet, let's find you a job!https://t.co/ecOsz5ajdc 👩‍💻👨‍💻#Andela

— Rodolphe Dutel (@rdutel) September 18, 2019
Talk about supporting the ecosystem.
Jumia goes public on the NYSE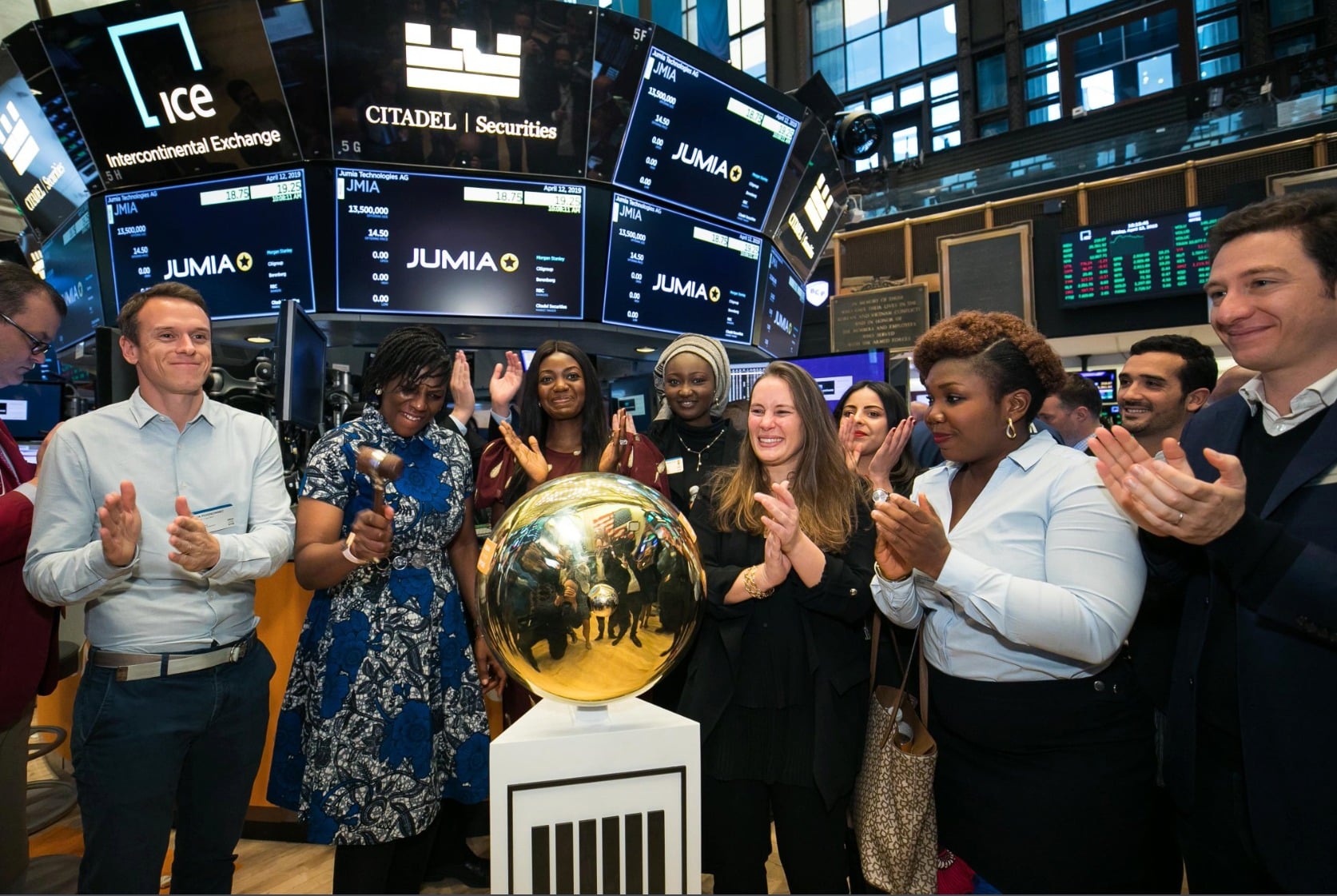 On the 12th of April, Jumia, the largest eCommerce company operating in Africa, launched its Initial public offering (IPO) on the NYSE. This was met with much fanfare as it marked the first time an Internet startup built by Nigerians for Africans went public on a major global exchange.
Anticipated to open at $13.00 to $16.00, the pan-African e-Commerce company opened at $14.50 under the symbol JMIA and closed at $25.46 that same day.
To mark the listing, Jumia Nigeria CEO, Juliet Anammah rang the opening bell of the NYSE on the 12th of April 2019, at exactly 9:26 AM (New York time).
Sadly however, during the next six months, the company lost over $2 billion in market capitalisation and, as at press time, currently trades around the $5 and $6 mark.
Interswitch becomes Nigeria's first billion-dollar tech company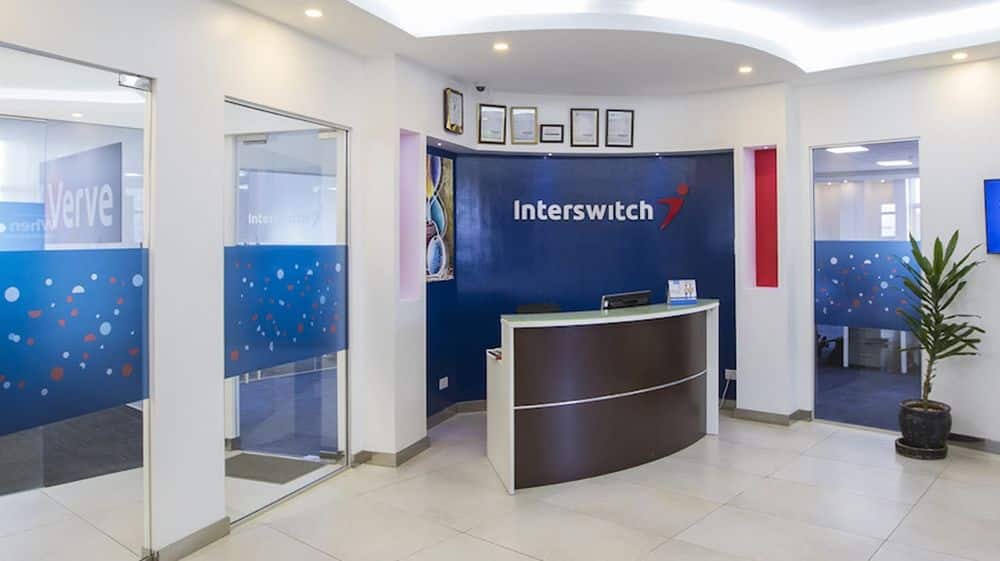 In 2016, Interswitch was poised to raise over $1 billion from a dual listing on the London Stock Exchange (LSE) and the Nigerian Stock Exchange (NSE). This would have made the fintech giant a unicorn but it did not go as planned due to the country's economic uncertainties.
Some months before its proposed IPO plans in 2020, the company made unicorn moves as Sky News reported that US-based payments giant, Visa invested $200 million for a 20% stake in the Nigerian fintech company. $1 billion valuation? Check.
Interswitch would not confirm the amount of Visa's investment and equity but confirmed it had reached unicorn status. This made Interswitch Nigeria's first billion-dollar tech company and Africa's sole tech-unicorn as of now.
---
Suggested Read: Interswitch worth a billion dollars, but this London-based investor owns more than half of the company
---
Estate Intel wins Pitch Storm at Techpoint Build 2019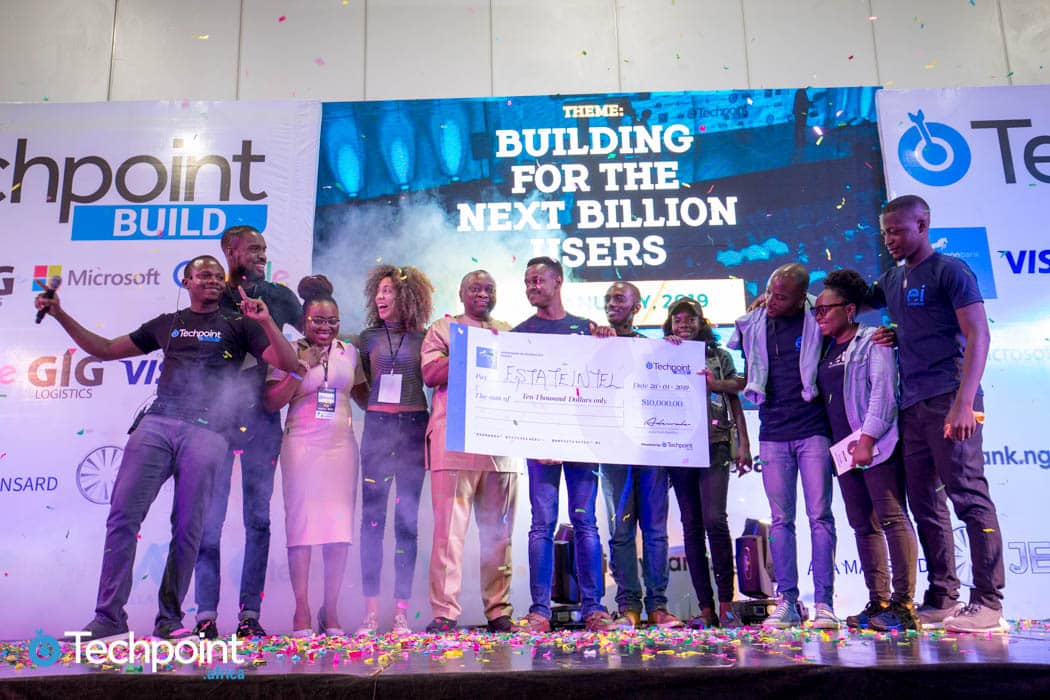 In January, we hosted our biggest Techpoint Build event yet and in one of our core segments, Pitch Storm, we opened up the stage for startups across West Africa for the first time. Over 200 startups applied but only 12 got the chance to pitch that day.
With a panel of judges that included Tomi Davies of the Lagos Angel Network (LAN); Yele Bademosi, Director of Binance Labs and founder of Microtraction; Damilola Thompson, senior corporate counsel at EchoVC; and Maya Horagan, founder of Ingressive Capital, Estate Intel came out tops and won $10,000 in equity-free prize money.
An online platform that provides data, news and research for commercial real estate investors, Estate Intel started in 2014 as a real estate blog until founder and CEO, Dolapo Omidire, quit his job to focus on his startup full-time in 2017.
The year of the OPaycalypse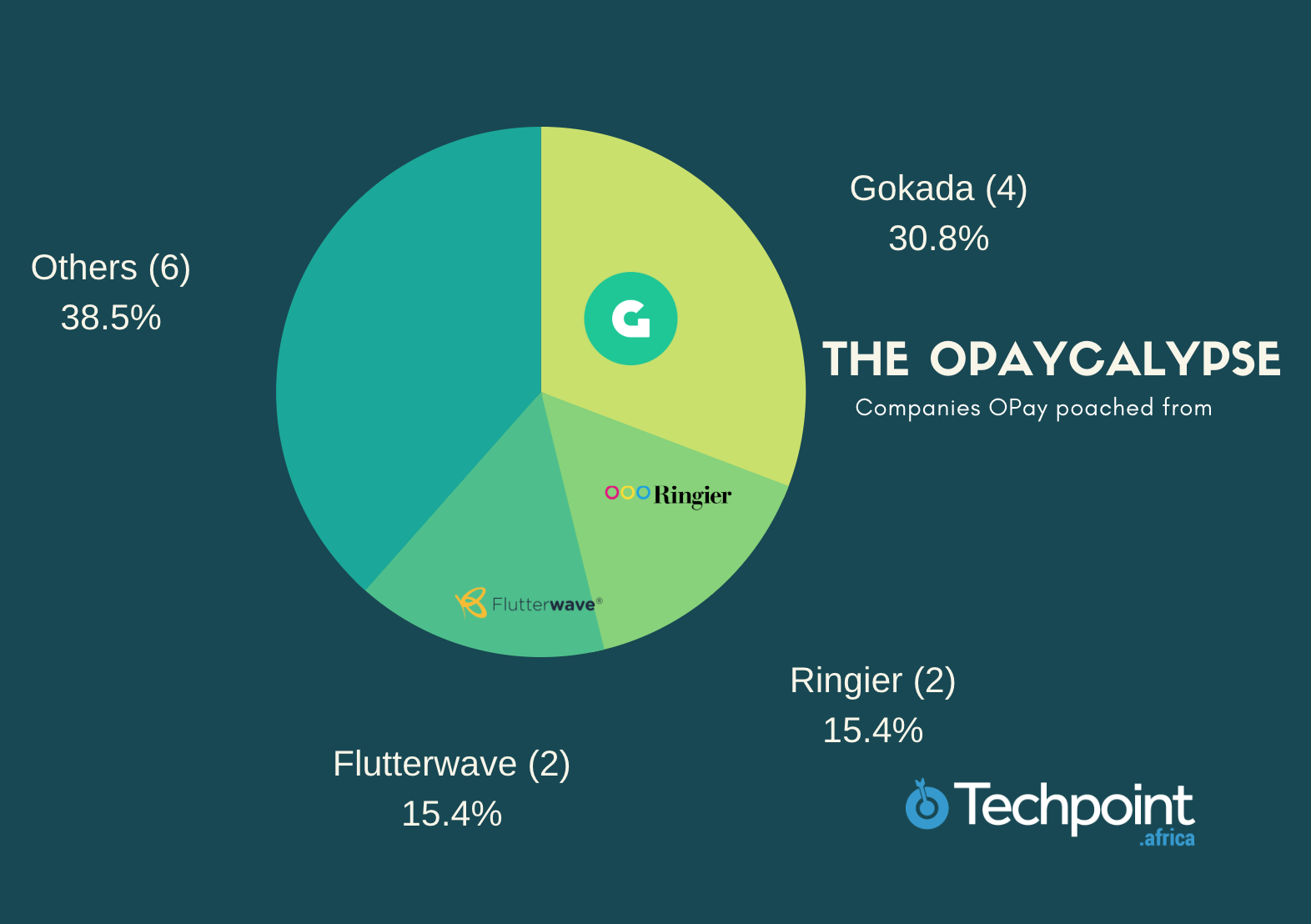 Since entering the Nigerian market last year and launching an array of services this year, OPay has been on a talent rampage as it sought to disrupt the Nigerian tech landscape.
In what has surely a busy year for the company, we kept tabs and carried out a research on who OPay was hiring. What we found was interesting.
At the time of its ORide launch and with the help of LinkedIn, we found 13 people who joined OPay Nigeria after leaving their roles in top tech companies. Five of them joined during the launch.
A poachers move, nonetheless, OPay has gone on to exert dominance in its ride-hailing and payment services.
---
Suggested Read: In Africa, OPay and WeChat have more in common than just being super apps
---
Dara Oladosu (Quoted Replies) gets a spontaneous job offer from Twitter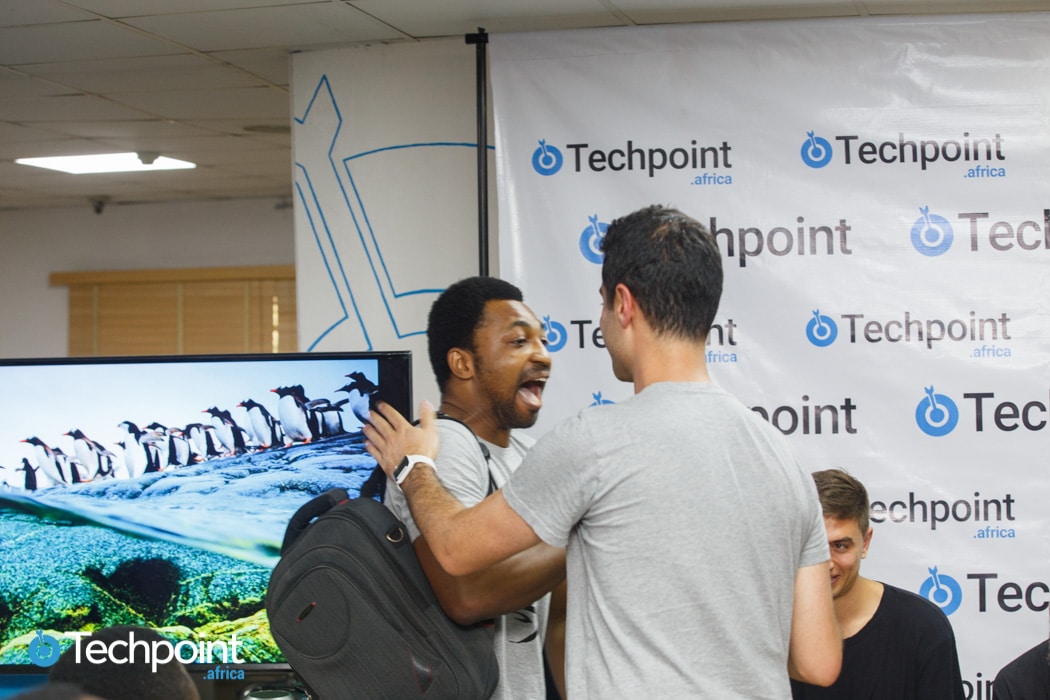 During Jack Dorsey's visit to Nigeria, Techpoint hosted him and some Twitter executives to a town hall meeting with local entrepreneurs. At the event, the executives were introduced to viral Twitter-based bot, Quoted Replies by Muyiwa Matuluko, Editor-in-chief and co-founder of Techpoint.
Earlier in October, Techpoint culture editor, Titilola Oludimu had published about Quoted Replies. This is why Techpoint decided to invite Dara Oladosu, the creator, to the town hall meeting.
On arrival, Dara continued to explain what the bot does to the Twitter executives. Few minutes in, Kayvon Beykpour, the product lead of Twitter was impressed with the pitch and offered Oladosu a job on the spot to help build a native "quoted tweet" feature for Twitter.
It was indeed a moment.
It's been a memorable year, we can only hope that 2020 will come with more unforgettable moments too.
See you on the other side.