In April 2019, Jumia Technologies AG finally listed on the New York Stock Exchange (NYSE) as JMIA. It's been six months since the listing but most of it has been a rough ride for the eCommerce giant.
Though JMIA's first month on NYSE was promising and impressive, there were a series of events afterwards that could be blamed for its downward trend which continued until the expiration of the six-month lockup window -- a period during which pre-IPO major shareholders are prevented from selling their shares.
For an IPO that seems like a strategic exit move by pre-IPO shareholders of the company, Jumia's share price has been on a downward trend since its fifth week on the world's largest stock exchange by market capitalisation.
---
Suggested Read: How Jumia's planned listing on New York Stock Exchange is strategic for MTN, Rocket Internet
---
MTN Group, one of the company's pre-IPO major shareholders, had reportedly revealed its decision to sell its stake in Jumia after the six-month lock-up period ends.
The expiration of the window prompts one to wonder if MTN will eventually sell, considering Jumia's market capitalisation is currently less than 40% of its debut value on the NYSE.
Back to the beginning
On April 12, 2019, JMIA started trading at $18.95 -- higher than the anticipated opening price of $13.00 to $16.00 per share -- and it closed at an impressive $25.46.
Jumia opened on its fourth day on the NYSE with $47.69 per share but closed at $40.07; to date, this remains its highest opening price. It is worthy of note that before closing at a lower price, it traded as high as $49.77.
Between April 18 -- its fifth day on the market -- and May 9, its share price was trading between $33.37 and $48.00, not maintaining any major pattern but just gaining and losing a couple of dollars.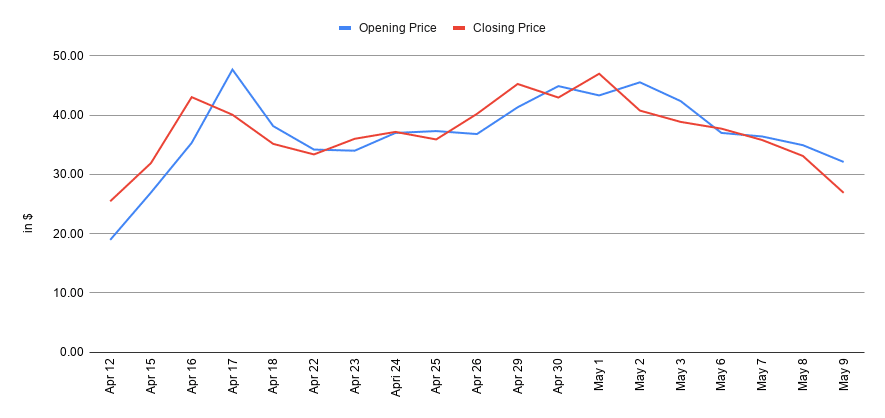 This period could be considered as Jumia's honeymoon on the stock market. Beyond trading at a higher price, it was also doing relatively higher volumes, with its highest daily volume coming within the first month.
Then came the first wave
JMIA took a major hit on the 9th of May after a stock commentary website, Citron Research, released a report (PDF) alleging that the company's activities when filing with the U.S. Securities and Exchange Commission (SEC), were fraudulent.
The bottom line of Citron Research's claim was that Jumia's shares were worthless.
Its opening price on May 9 was $32.10 and it closed at $26.89, dropping 16.23%  -- it's highest percentage drop to date. JMIA has not reached the $30 price mark after that.
Beyond Jumia's share price witnessing a drop, investors started a couple of class action lawsuits against the company.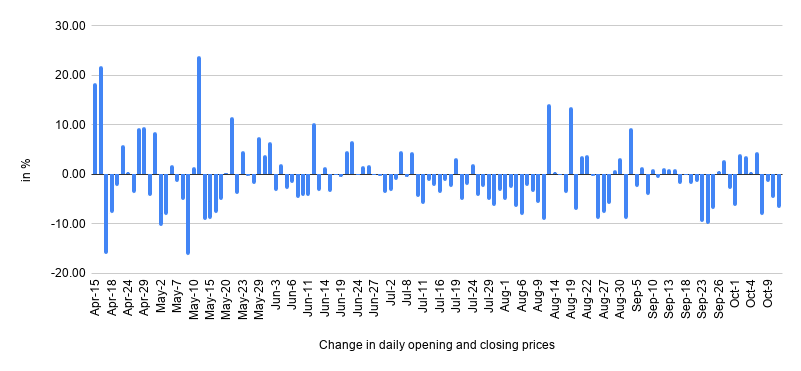 Between May 13th and July 25th, its share price traded between $20 and $28.28 except for a couple of days when it was one or two dollars less than $20.
When a strategic partnership seems bad
On July 29, 2019, Bloomberg reported Jumia's agreement with Vivo Energy Plc towards solving its challenge with house numbering system in its African markets.
Apparently, Vivo Energy owns over 2,100 Shell and Engen-branded service stations across the continent and the agreement will allow the eCommerce giant to use the service stations as pick-up points for items bought on Jumia.
It appears the news didn't go well with investors as JMIA's share price plummeted below $20 the day the news broke and hasn't gone above $19.43 since.
JForce salespeople or negative earnings before interest, taxes, depreciation, and amortization (EBITDA)?
In August, Jumia released a report on its second quarter 2019 financials. During the report presentation, Jumia Nigeria CEO, Juliet Anammah pointed out that some third-party salespeople on its JForce programme were engaging in improper sales practices.
---
Suggested Read: 5 things we learnt at Jumia's Q2 2019 results presentation
---
And in what seems like a twist, these unscrupulous activities supposedly accounted for only approximately 1% of its Gross Merchandise Volume (GMV) and it had no effect on the company's financial standing.
The report shows a negative EBITDA of €44.4 million (about $48.98 million), 24.7% higher than Q2 2018.
It's noteworthy that the company reported an accumulated loss of €862.0 million (about $965.07 million) as of December 31, 2018.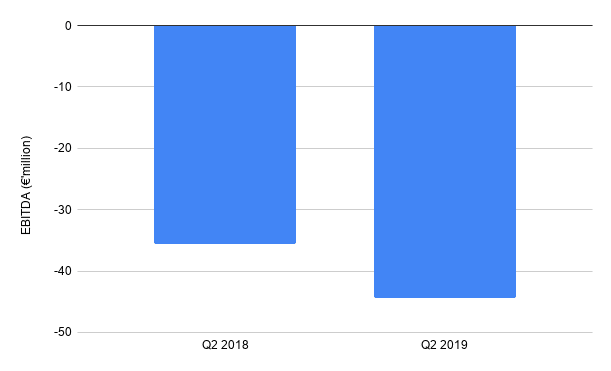 And Jumia is heading for a €298 million loss for the year 2019, according to Tellimer Research. Apparently, the company will need another capital raise by 2022 as its cash level will be negligible, if not depleted, by the end of 2021.
In what seems to be another bad turn of events for Jumia, it couldn't claim its unicorn status two days after releasing its quarterly financials. On August 26th, it opened at a $1.02 billion market capitalisation but closed at $927.59 million.
The drop to single-digit share price
A month after Jumia released its financials for the second quarter, JMIA's share price dropped to a single-digit and it has remained so since then.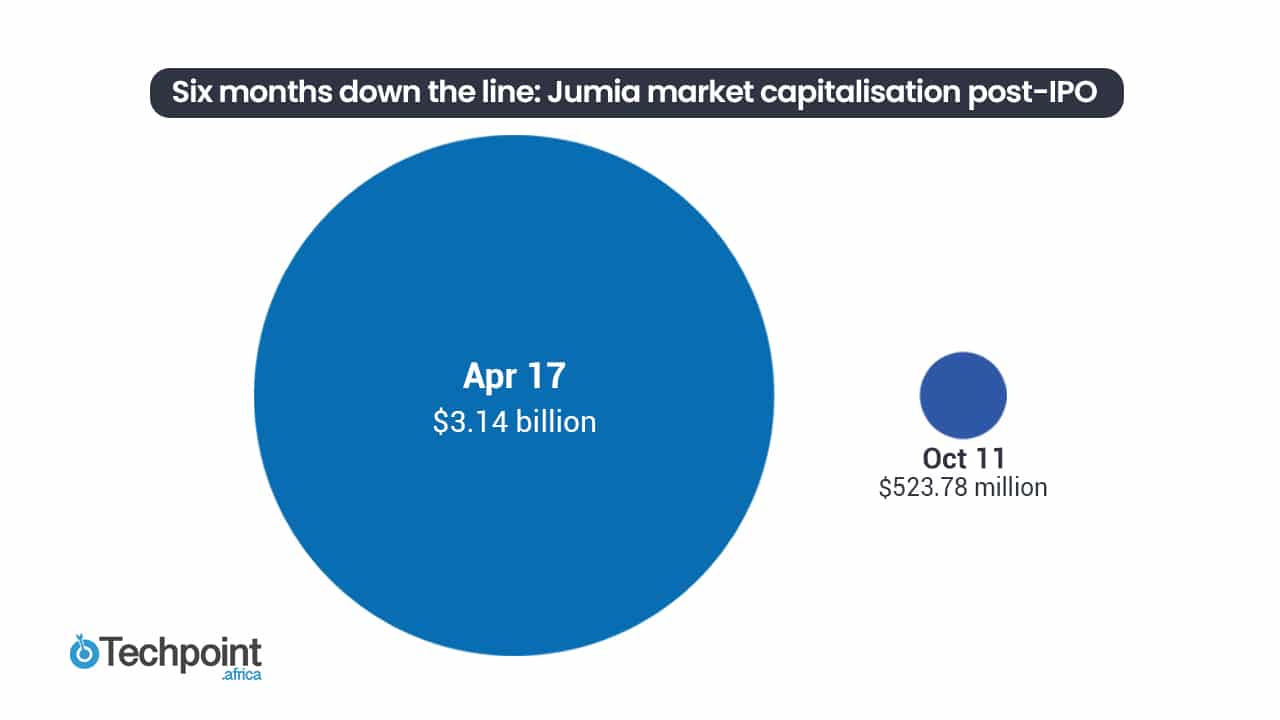 Jumia was valued at $523.77 million as at the close of the market on October 11, which was less than 20% of its market capitalisation on its fourth day on the bourse.