Following speculations and months-long delays, Africa's largest eCommerce startup, Jumia has eventually launched its Initial public offering (IPO) on the New York Stock Exchange(NYSE) today, Friday the 12th of April 2019.
---
Suggested Read: Jumia gets the final nod to list on the New York Stock Exchange
---
The African eCommerce giant has sold 13.5 million American Depositary Shares at $14.50 each to raise $196 million and will be trading with the stock symbol "JMIA" on the New York Stock Exchange.
To mark the listing, Jumia Nigeria CEO, Juliet Anammah rang the opening bell of the NYSE today, 12th of April 2019, at exactly 9:26 AM (New York time).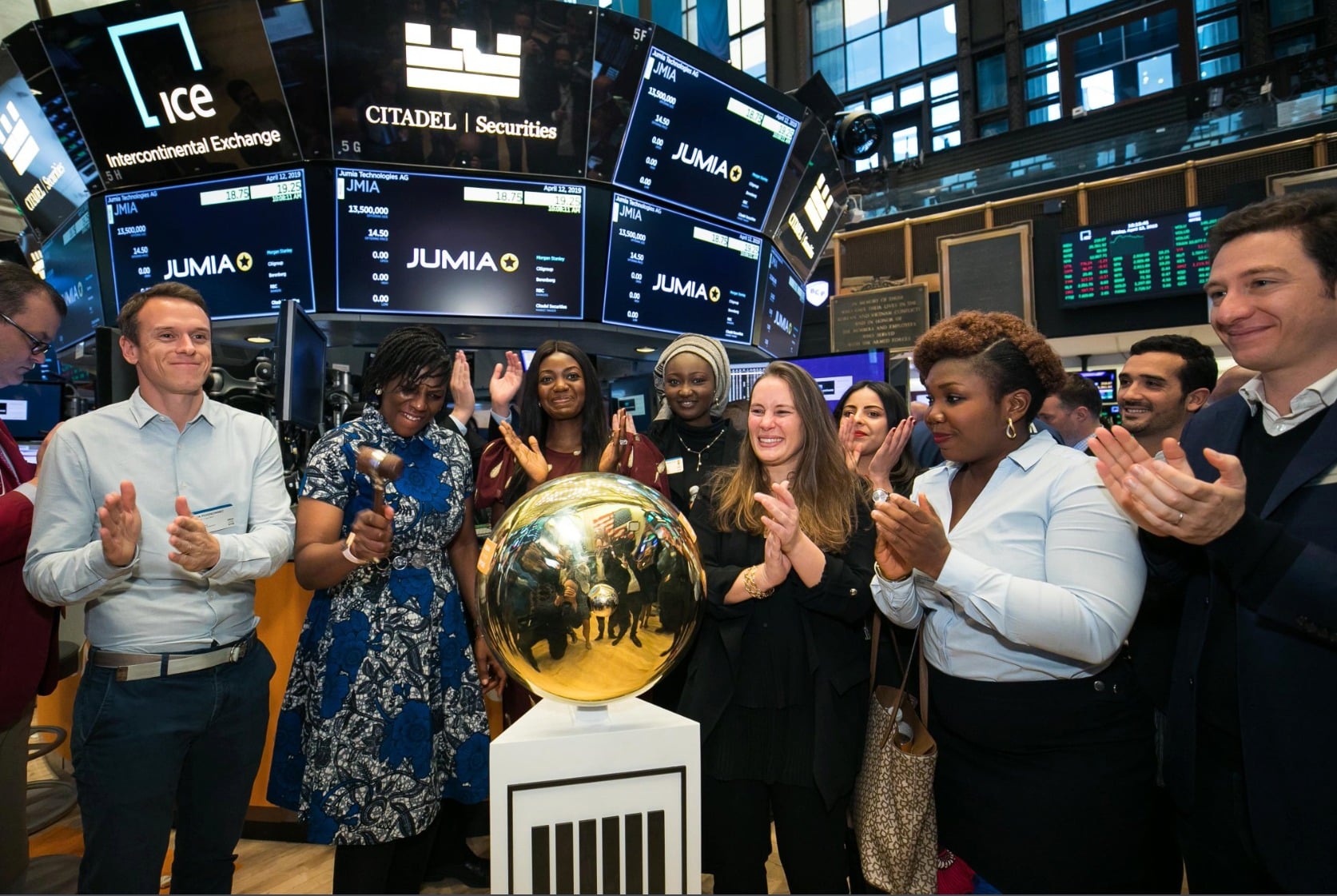 She was accompanied on the podium by a jubilant 15-man Jumia team.
At the same time, a bell was rung in Jumia's birthplace -- Lagos, Nigeria. The excitement was palpable in the air at both locations.
This launch makes Jumia the first African-built internet startup to launch an IPO and be listed on the NYSE. Jumia also joins the ranks of a few African companies listed on an American stock exchange.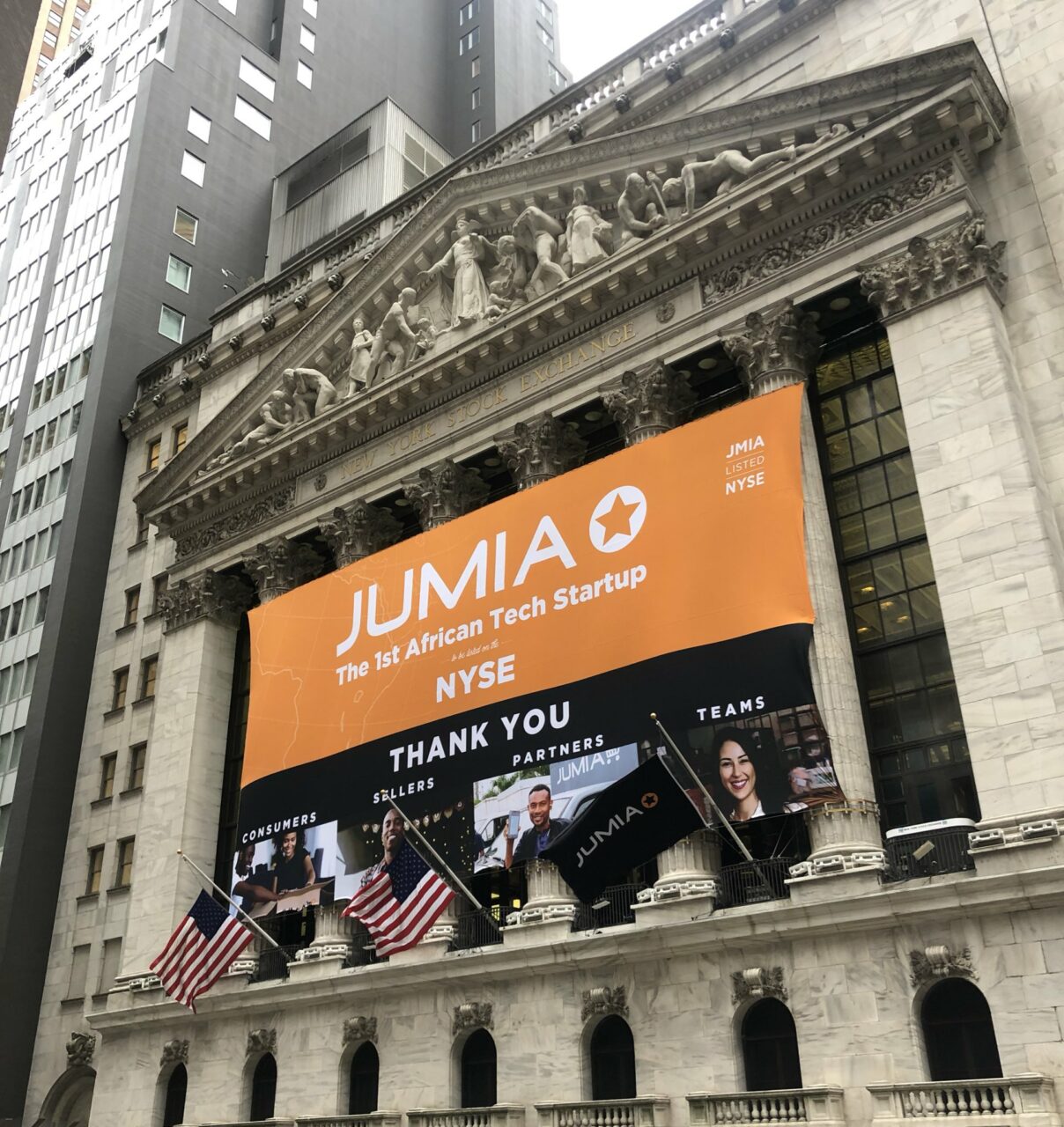 This IPO is coming on the heels of a tough time for eCommerce in Nigeria; Konga, an eCommerce startup and one of Jumia's competitors in Nigeria was recently acquired by Zinox; Gloo.ng, one of Nigeria's earliest eCommerce startups recently pivoted to e-procurement.
Even with increasing revenue over the years, Jumia itself has never posted a profit. In 2018, the startup generated a revenue of  €130.6 and lost €170.4 million loss on million in revenue.
However, observers say this IPO is a good move for eCommerce in Nigeria and African startups in general and that it may pave the way for other African startups to IPO.
Founded in 2012 as a Rocket Internet-backed startup for Nigerians to buy and sell online, Jumia has come a long way and had a positive impact on the Nigerian and African startup ecosystem.
---
Suggested Read: Africa's first startup to list on the NYSE, might not be truly African
---
Even though there have been debates over its Africanness, a Techpoint list shows the first 50 employees in Jumia went on to build startups that pretty much sparked the fires in Nigeria's budding internet startup ecosystem.
---
Suggested Read: 15 startups built by Jumia's first 50 employees
---
The milestones started in 2016 when Jumia became the first African unicorn with a $1 billion valuation following a $326 million funding round.