Technology's potential is unbounded only when people are at the centre of innovation. Unfortunately, Africa's poor technological capabilities have affected its growth. However, one of the solutions most researchers suggest, apart from boosting infrastructure, is having a vast pool of people skilled in these technologies. Award-winning cybersecurity expert Confidence Staveley couldn't agree more and is using her skills and resources to ensure there's a change in the industry in which she plays.
Some people are gifted with foresight and the resolve to brave the odds and pursue what they see. I just described Confidence, who took a rather daunting path to get where she is today; she owns a company driving cybersecurity best practices across Africa, especially for society's most vulnerable.
"If I wanted to be a bit glossy, I'd call myself a cybersecurity queen; I'm a cybersecurity evangelist as well. I've recently added a new hat as a cyber talent developer."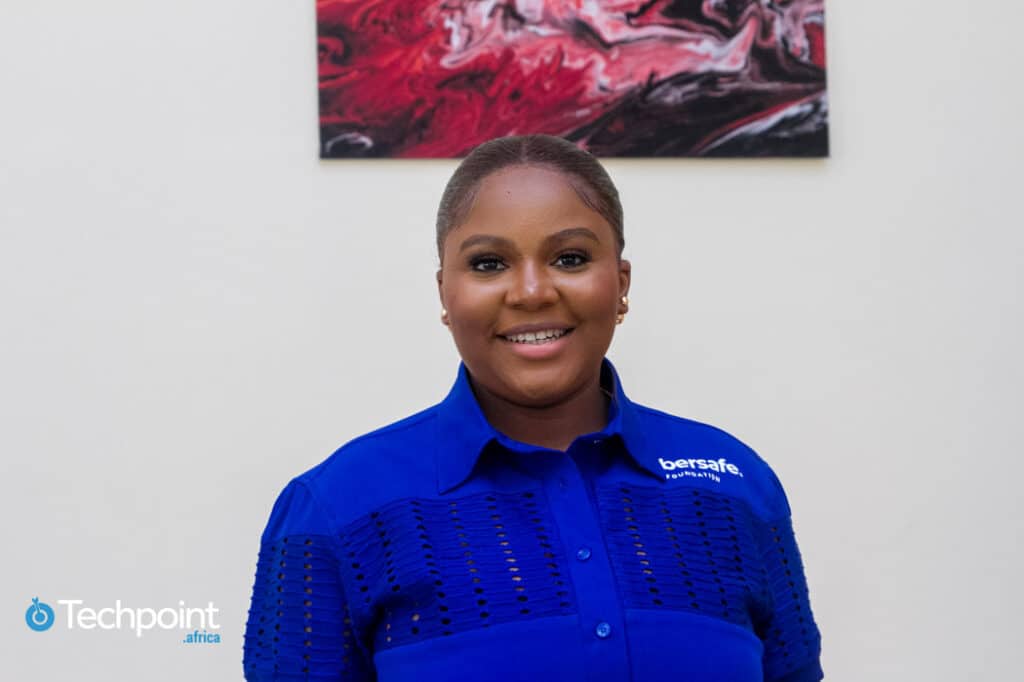 Confidence learnt that cybersecurity and online safety were not getting as much attention in Africa as their global importance suggests they should. The global cybersecurity market, valued at over $139b in 2021, was projected to grow to over $155b by the end of 2022. And she believes increased awareness would pique more people's interest in helping others stay safe online and probably see them build a career out of it.
"A lot of the work I do is around driving awareness about cybersecurity best practices, especially for the most vulnerable in our society. I'm building the next generation of cybersecurity professionals to take up opportunities in the cybersecurity industry. Another key thing I do is to show up and say, 'Cybersecurity is an option of a path that is very in demand and very fun to be in.' My visibility lends to that; a lot of people are inspired and want to start a career in cybersecurity, and I've heard this over and over again."
Confidence is a G100 Global Chair for Cybersecurity, leading 100 women across different countries to ensure women's online safety and allow them to pursue professional careers.
And she has gotten both continental and global recognition. For instance, Top 50 Women in Cybersecurity in Africa 2020, Young CISO of the Year award, the prestigious Cybersecurity Woman of the Year in 2021, CovenWorks Top 10 Powerful Women in Technology in 2021, 100 Most Inspiring Women in Nigeria in 2022 by LeadingLadies Africa, and IFSEC Global Influencers in Security and Fire 2021, to mention a few. She is also an Obama African leader.
"I'm the founder of CyberSafe Foundation, and we have a two-part mission: we're looking to drive inclusion and scale digital access across Africa. The digital safety bit of things is where getting people to gain the skills to get started in their careers really lies."
On the road to cybersecurity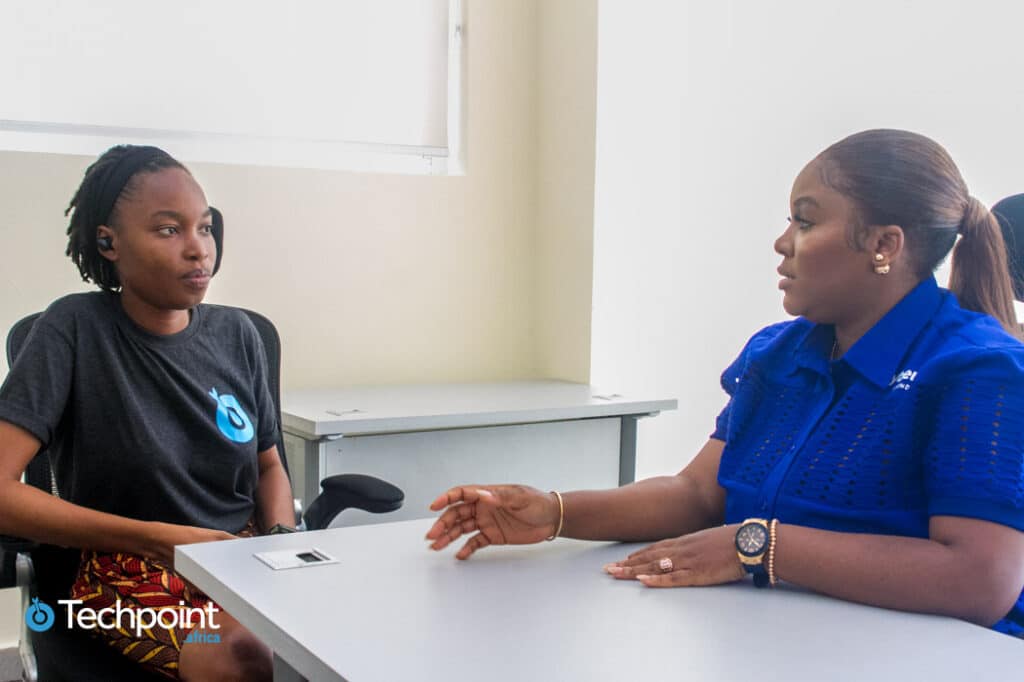 The popular nursery rhyme, "Good, better, best. Never let it rest. 'Til your good is better and your better best," typifies Confidence's drive. However, she says she got into cybersecurity accidentally.
It's hard to tell her story without first looking at the hurdles she overcame to get where she is today.
Confidence was not born with a silver spoon in her mouth, but she attributes her success to her parent's efforts. They resolved to ensure their children acquired the skills that would set them apart from others. Expectedly, Confidence seizes every opportunity to speak highly of them.
"My parents are amazing people; they were wealthy but not rich. When I say wealthy, I mean they didn't have money, but they had really lofty dreams for their children and wanted the best for us. But they had to accept the reality that they did not have enough money."
But there's another detail that's impossible to miss.
"None of my parents is a graduate, so my father was really big on education."
After secondary school, her parents compelled her to take a gap year before sitting for the Joint Admission and Matriculation Board (JAMB) exam for Nigerian tertiary institutions. Retrospectively, Confidence thinks her parents needed time to pull funds together for her undergraduate studies.
They wanted their brilliant daughter to study medicine, law, accounting, or engineering, all courses considered prestigious at the time. However, there was to be a dramatic turn of events.
The gap year eventually became a game-changer in her life. It was a time when an IT training institute had just launched in the South-Southern part of the country where she resided. Her parents enrolled her in computer training to engage her.
"So, that 'go and learn computer' was what opened my Pandora's box. I went there and got introduced to computing, to coding."
Listening to Confidence recount this part of her experience, I could tell she was thoroughly excited 13 years ago as she went and came from her computer training classes.
"The first day they showed me how to code, I could create things, I could write scripts in C#, in Java, I just knew that medicine was not my calling."
Interestingly, software engineering was not popular when she lived in Calabar, so she found a creative way to convince her parents about her new ambition.
"I didn't have a computer then, and I couldn't afford one. I knew how to use PowerPoint but didn't have a computer to take home. So, I did my slides on cardboards, presented to my parents how tech was the future, and showed them how passionate I was about this."
Already in possession of an admission letter to study medicine at the university, she needed her parents to come on board with a ridiculous idea that involved forfeiting that admission, continuing her training at the institute, getting a diploma certificate in software engineering, and then going abroad for her first degree in software engineering. For a household with limited resources, hers was a pipe dream. But they trusted her and went along with her decision.
"Till today, I think my parents are the bravest people I know because there was no reference point. I was telling them the path to get a degree was unconventional, but they could see the passion; they could see that I knew how this thing would work. Whether or not they understood it, they had to trust that their child understood."
After completing the diploma course, she took an IT role at a government establishment.
"At that time, I'd started helping in the government house, building their website and maintaining their server."
Meanwhile, she'd already been admitted to study information technology and business information systems at Middlesex University, London, but there was no funding. In a twist of fate, opportunity met preparedness. A top executive who noticed her problem-solving skills recommended her for a government-sponsored scholarship opportunity which she got. Confidence went on to bag a first-class in what would be her first degree. She then got another scholarship for her masters at the University of Bradford, where she graduated with a distinction.
But when did the switch happen?
"It was during my masters' when I was picking electives; I had the option of picking a lot of courses, but I realised that the courses I had as electives were very similar to my first degree. I get more adrenaline from challenges, and I need something to keep me on my feet. So I went for the one that was not so familiar, and there was word on the street that it was so tough. So, I went for that cryptography course. Cryptography was my entry into cybersecurity."
From there, she began self-studying. And with the help of a mentor, she towed that career path and has remained in the space to date.
Evolution of CyberSafe Foundation
Between 2013 and 2015, Confidence served the Cross River State Government to drive digital literacy, but there were no opportunities to use her professional skills effectively.
Before fully focusing on her company, CyberSafe Foundation, in July 2019, Confidence worked in companies where she could use her skill sets, especially in cybersecurity consultancy, threat intelligence, and research.
At the helm of every successful business is someone with an idea willing to do everything required to make it a reality and sustain it going forward. Confidence occupies this position in the five initiatives she currently runs. The idea for CyberSafe Foundation, one of five initiatives Confidence is involved in, came to her in the most unusual way.
"At the time, I was doing a bit of cybersecurity awareness but not really strongly. And my mum became a victim of cybercrime. I saw how it impacted her and how we got her to recover. I just knew that I wanted to make sure that more people do not experience this."
Deciding to take awareness seriously, she brainstormed with her partner to get a name. They came up with 'NoGoFallMaga', loosely translated as 'Don't become a victim', an initiative that, three years down the line, has helped thousands of people escape cyber fraud through online campaigns and market tours.
"We were looking at really innovative ways to drive awareness about cybersecurity and making people see the importance in the first place and how it applies to them as individuals. And helping them take actionable steps to become safer online, but we're doing it in a way that's not overwhelming."
This was done through memes, videos, songs, and social media.
Initially intended to be the company's name, it was hard to register NoGoFallMaga as a corporate entity. After another brainstorming session, CyberSafe Foundation was born, and the registration as a legal entity was successful. But NoGoFallMaga remained an initiative under the company.
"In retrospect, that was the best thing that happened to us. Because if we sat down and it was only cybersecurity awareness we were doing, we would have realised that that name won't have been able to cover the breadth of what we're currently doing because there were many other gaps we needed to fill."
Asides from the NoGoFallMaga initiative, CyberSafe Foundation has five other initiatives targeted at different segments of society. One of them is CyberGirls, which provides mentorship and free cybersecurity training for young women aged 18 to 28. It now serves young girls in six African countries outside Nigeria and helps them get jobs.
Shine Your Eyes, a senior citizen version of NoGoFallMaga, is another. And then there's Cybersmart Child, a programme that finds novel ways to teach children cyber safety. DigiGirls teaches digital skills that set the trainees up for employment and form the basis for understanding cyber safety. And finally, the Enugu Cybersecurity Learning Program done in collaboration with the Enugu State Government.
Having searched for opportunities to volunteer or collaborate and finding none, Confidence decided to become a founder, a move necessitated by her desire to fill the gap she'd seen. She was probably giving expression to the entrepreneurial nudge within after observing her mother over the years.
Exploits and everything in between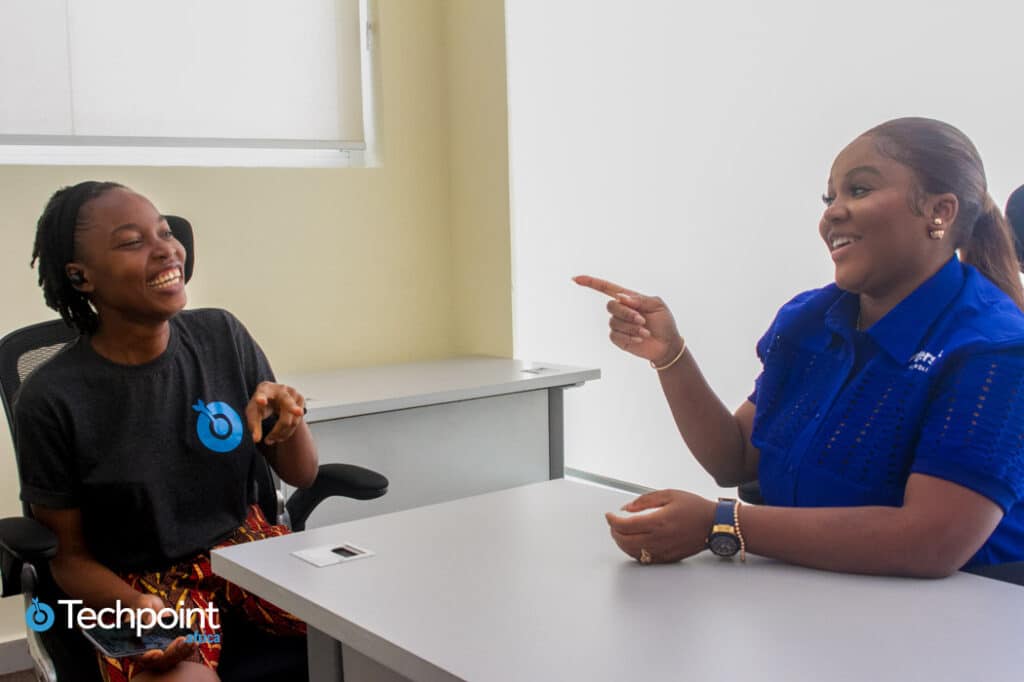 Confidence is willing to risk running a non-profit organisation in such an industry, but the question is, why is she offering so much for free? The answer is short: she wants to democratise access to skill acquisition for people who otherwise would not be able to afford it.
"I would say I am doing this for free because I have a history of not being able to afford things that have changed my life; to me, that's very personal."
She remembers stories of girls that have been trained in skills that would make them financially independent, and DigiGirls alone has trained 6,000 people. If anything, this is Confidence's primary drive to do more.
She is proud of the progress they've made so far in terms of getting funding, support, and global collaboration. Notable mentions include the US Department of State, Facebook, the UK Government, and Nigerian state governments.
Explaining why she thinks cybersecurity is unpopular in this part of the world, she said, "First, it's an industry that really thrives on trust. It's still a growing industry. In cybersecurity, most jobs are not advertised; they are referrals. That's why cybersecurity communities are helpful."
Confidence is involved in several roles at CyberSafe Foundation, including developing learning content and ensuring quality control, managing partnerships, and leading a threat intelligence team. Outside CyberSafe, she teaches, consults, does research, and accepts speaking sessions.
She can manage all these responsibilities with the optimised use of her calendar and a robust support system. She boasts of a supportive partner, a capable executive assistant, and a committed team that makes her work less stressful.
Although she's proud of how she keeps it all together, she wants to do more.
"I want to do more leadership programmes, and I really want to do many more certifications that are leadership-inclined in my sector."
Confidence admits to having had her fair share of underestimation, especially with stereotypes around women who look a certain way. She's, learning to negotiate better to avoid being undervalued because of her past kind gestures.
"I want to stay in my glory, stay humble and accessible, but not be taken advantage of or taken for granted."
For Confidence, the idea of striking a work-life balance is tricky because you might not always know if the time allocated to a part of your life is ever enough. She believes that people should instead focus on seasons.
"Life will require different things from you at different times."
She advises young people to chase whatever makes them happy and enjoy fulfilment every other day.
Confidence spends time with family and friends indoors and outdoors to unwind.