In June 2023, the Central Bank of Nigeria announced that it would float the naira. The move, which came just after President Bola Ahmed Tinubu had suspended the previous CBN Governor, Godwin Emefiele, was intended to boost investor confidence and improve access to foreign exchange for investors and businesses in the country.
However, its implementation has left a sour taste in the mouths of both businesses and individuals, with Nigerian students attending foreign universities particularly affected. From roughly ₦645/$1 in June 2023, the naira now trades at ₦769/$1, according to data from the Central Bank of Nigeria (as of October 11, 2023). At many exchanges, the naira trades above ₦1,000/$1. For international students whose guardians reside in Nigeria, that has increased the cost of studying.
A report by Punch Newspapers details the plight of these students, as some prospective students forfeited their admissions while others already enrolled faced a battle to maintain their admission status.
"The school has withdrawn my access to its platform. As a result, I can't check the results of my last exam. Everything is done via the platform. I cannot also access my official email given by the school. I can't attend both online and in-person classes again. It is very frustrating, I am completely shut out," a student narrated.
Every year, more than a million students sit for the Unified Tertiary Matriculation Examination (UTME), an entrance exam into Nigerian tertiary institutions. However, less than half gain admission into universities in the country, not because they don't meet the requirements, but because there are no spaces for them. A 2022 report shows that of the 1.1 million students who sat for the exam in 2019, only 612,557 got into universities.
On the other hand, incessant strikes by the Academic Staff Union of Universities (ASUU) mean students lose out on valuable time while a deteriorating education system and fewer jobs force many of them to study abroad. As of 2022, Nigerians made up 6.5% of international students in the UK and contributed nearly £2 billion to the UK's economy between 2021 and 2022.
But despite these economic contributions, Nigerian international students frequently struggle with the financial systems of their host countries. From paying tuition fees to setting up a bank account or getting loans, the integration process for many international students is hardly a walk in the park, and Mayowa Ayodeji knows this all too well.
Road to Endowd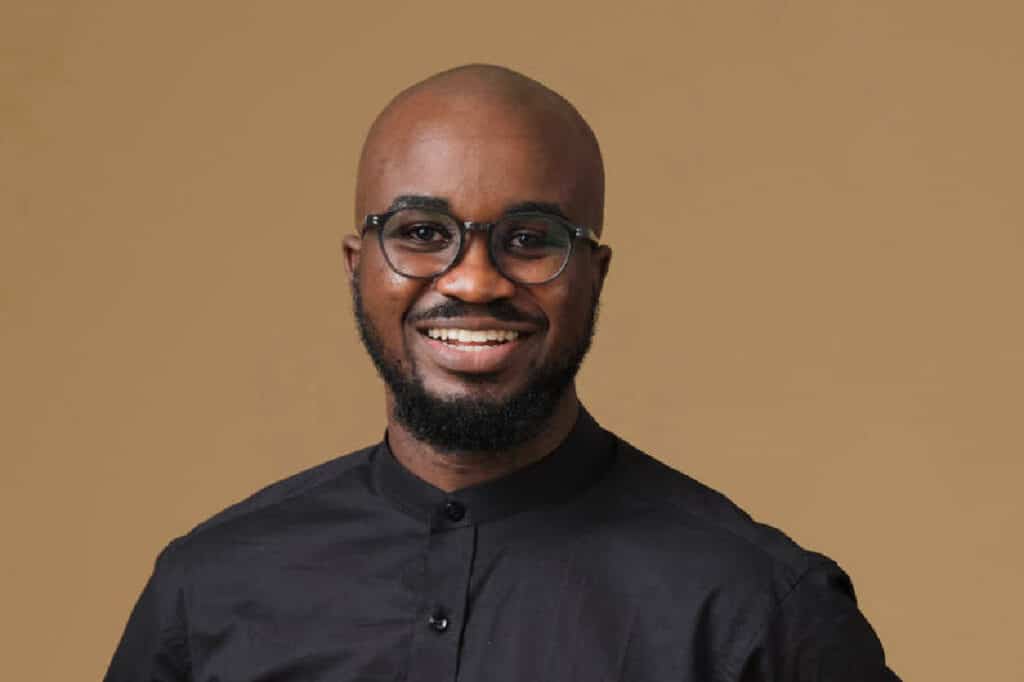 In 2015, Ayodeji received an offer to study at a university in the United Kingdom the next year. But being a transitional year for Nigeria, 2015 brought with it a devaluation of the naira. From ₦155/$1 in November 2014, it rose to ₦197/$1 by November 2015. Not a steep increase, but things got worse and quickly too, as it ended 2016 at ₦490/$1.
Effectively, all forex requirements doubled and Ayodeji, who already had an offer to resume in 2016, now needed more than double the naira equivalent of his fees. Although he attempted to get a student loan to cover the extra costs, he was ultimately forced to defer his admission.
Fast-forward to 2017 and a week before his visa interview, he took out some money from the account holding his proof of funds, which he replaced a few days later. On the day of the interview, he decided to pop in at Coventry University's support office just before going for the interview. That decision saved his admission.
"We realised that if I'd sat for that interview, I would have been rejected because my proof of funds had fallen below the requirements within a 28-day period. That meant I immediately had to pay about £4,000 before going for the visa interview so that I would be evaluated on a different financial requirement."
For many people in this situation, the natural reaction is to turn to their banks to provide foreign exchange for the transaction, but his bank had none to give or at least that was what they said. Fortunately, a relative in the UK had enough cash to facilitate the payment and save the day.
After arriving in the UK, he tried to replace his old phone, but since he could not afford to pay the full cost, he tried getting a loan which he was denied. During his stay in Coventry, he worked as a student representative, and through his interactions with other international students discovered the breadth of the problems they faced.
For a brief period before returning to Nigeria, Ayodeji worked with the Office for Students, where he witnessed the difficulty international students faced when navigating the financial system. On his return to Nigeria, he took up a role at an IT Consulting firm, iQube Labs, as the business lead. While there, he was involved in product development, sales, and business development, serving clients from healthcare to education, and logistics. In 2020, he was part of a team that built MyServiceAgent, an AI-powered people engagement platform.
The financial partner for international students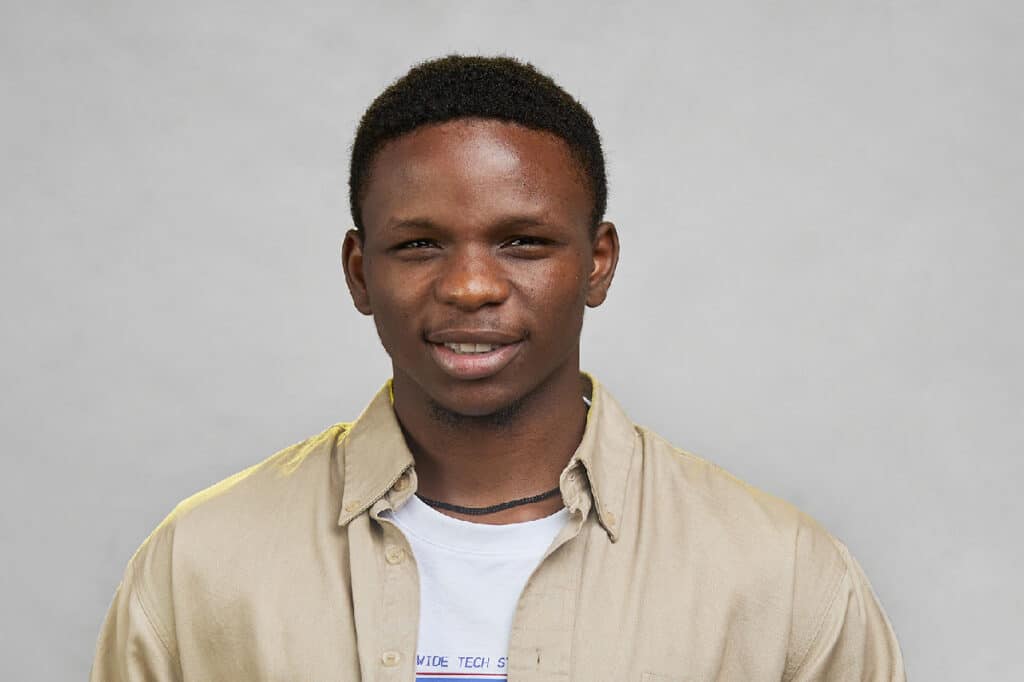 In 2020, more than one million students were admitted to study in the US. The next top destinations were the UK (551,495) and Canada (503,270). In 2022, international students in the US contributed $33.8 billion to the US economy, creating and supporting 335,423 jobs.
International students contributed £41.9 billion to the UK economy, while they contributed over $22 billion to the Canadian economy. However, due to their non-residency status, they struggle to access vital financial services. International students looking to rent an apartment are often asked to pay for six months upfront because of their status. Others simply can't afford the rent and cannot access credit for these needs.
While visiting the United Kingdom in 2021, Ayodeji registered Endowd Africa to solve some of the problems he faced while studying, but work didn't start immediately.
"We didn't really build anything from then, so I then took up the research, and went out to speak to people. I really wanted to understand what was preventing Africans from taking up global opportunities that would improve their capacity or their opportunity to earn more value or create more value in the world. And finance was at the centre of it. Finding the right opportunities was also an issue. As everything started to point in the same direction as my experiences from 2016, I concluded I was on to something."
In 2022, work began on Endowd, and by April 2023, it started beta testing with instant fee payment as its first product, but it's only one of several products it plans to add in the next few years.
"We only chose to start from there because we think it's a good funnel to get people in the door, to learn more from the people, and then we provide more value to them on their journey. What we are trying to do essentially is be that partner for international students all through their journey to when they achieve the final study outcome."
Its value proposition is simple too — to become the financial partner for international students. Its fee payment service currently enables students to make instant payments in more than 20 UK universities. More countries are being added as demand grows, with the goal being to cover the popular student destinations soon.
Join over 2,000 founders and investors
Subscribe to the Equity Merchants newsletter and start receiving tips and resources for startup success.
While Ayodeji is reticent about Endowd's plans, he hints that the startup plans to provide credit for international students. Although it was always in the plan, loan requests from potential users showed that there was significant demand for the service. However, he shares that Endowd will likely not fund complete tuition payments when it launches.
Business model, dealing with competition, and challenges  
Currently supporting schools in the UK, Endowd charges a 3% transaction fee capped at £100 on every payment it processes. The startup plans to adopt the same approach once it starts processing fees to the US.
For Ayodeji, one of the biggest factors in Endowd's operations is policies in the countries where they operate. For example, the MVP was launched in April 2023, but by the next month, Nigeria got a new president. The subsequent floating of the naira meant that tuition requirements doubled for students, forcing many clients who had begun conversations to defer their plans. On the flip side, he acknowledges that policies in certain countries could also increase demand for international students.
While Endowd operates in a niche market, it is hardly bereft of competition. In July 2023, fintech giant, Flutterwave, launched Tuition in response to Nigeria's forex scarcity. Speaking on the launch, Olugbenga Agboola, Flutterwave's CEO, said,
"We are excited to launch Tuition to support the dreams of African students across all levels who want to study anywhere without worrying about how to meet the deadline for their school fees payment."
Like Endowd, Flutterwave is starting with processing fees for Nigerians studying or planning to study in the UK, but the company plans to add more African countries in the coming months. However, Ayodeji is unperturbed, maintaining that it validates the demand for the service Endowd provides. Furthermore, while Flutterwave has Tuition as one of its features, Endowd's focus on serving international students sets it apart. When it finally begins to offer loans, it would face competition from established players like Prodigy Finance and MPOWER Financing, but Endowd's edge lies in its initial focus on African students who are often unable to access these solutions.
While most African students move to Europe and North America for study, an increasing number are studying on the continent. For this group, financing their studies is harder than for students in the aforementioned areas as most financing options cater to schools in Europe and North America and Ayodeji hints at a possible solution for them.
HolonIQ predicts that there will be eight million students studying in foreign institutions by 2030; spending on tuition, accommodation, transport, and insurance is also expected to rise $433 billion in the same year and Ayodeji is confident that Endowd can serve a significant portion of those students.