In the first two months of 2018, the Nigerian Customs Services (NCS) imposed between 5% and 10% import duties on solar panels. Never mind contravening a law that originally stipulates zero percent import duties on these same solar panels, this new development threatens the establishment of a major power alternative in Nigeria.
---
Suggested Read: Solar energy is about to get even more expensive in Nigeria
---
In all this storm, an unconfirmed report fingered a man as the brain behind this new tariff; Suleiman Yusuf, founder and CEO of Kaduna-based Blue Camel Energy was said to have a hand in the manipulative move.
In this interview, he debunks the claim vehemently and calls out the government severally.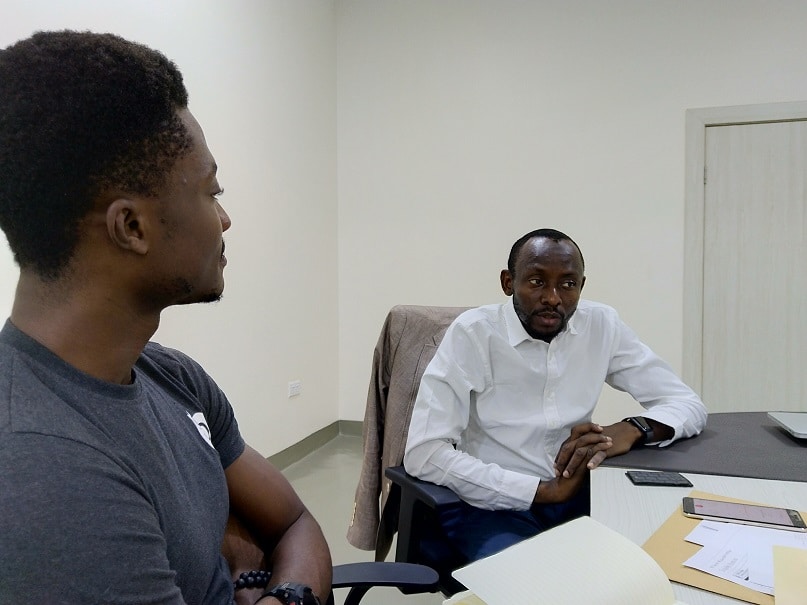 His company Blue Camel Energy started 11 years ago with interventions in uninterrupted power solutions installations. Today they are a major renewable energy assembly and education company with Nigeria's first academy in renewable energy.
---
Suggested Read: There is a renewable energy plant and academy in Kaduna
---
Suleiman also talks about the challenges facing renewable energy in Nigeria and speaks on how Blue Camel Energy is working to change the industry in Nigeria.
Victor Ekwealor of Techpoint (VE): What role did you play in the recent illegal imposition of import duties on solar panels by the Nigerian Customs Services?
Suleiman Yusuf of Blue Camel Energy (SY): None as there is no iota of truth in that claim and I am not exactly sure where it originated from. I really do not have the power to single-handedly do that kind of thing.
The government recently increased the import duties on these solar panels by up to  20% and I was surprised and affected as everybody else. They claimed it was to increase local patronage and production but that is a lie. How many solar assemblies and production plants are in Nigeria? They are not enough for this excuse to hold any water, I am most certain that for them this is another mindless revenue generation drive.
And they are doing more harm than good by prioritising money over the growth of a nascent renewable energy industry in Nigeria that is already bedeviled by too many challenges. It is a harmful  myopic view and that's why I think those in charge of our economy are more accountants than economists as they are more focused on short term benefit than long term.
VE: But how can you be so sure that revenue generation is the main point of this increase in import duties?
SY: It just adds up. Minus the fact that there is no law backing this action, using the excuse of growing the renewable energy in Nigeria is pathetic.
Ever since the completion and inauguration of the Blue Camel Energy facility, we have not seen any one of these government people here. We have sent out several letter of invitations to them, still nothing. How then can they claim to have the best interest of an entity or sector they don't even know exists or care about?
VE: I feel like this is not solely a government problem, the average Nigerian is generally ignorant about the workings of renewable energy.
SY: Nigerians have a lot of misconceptions about renewable energy and they are really disheartening. For instance, most people think renewable energy is expensive but in the long term, even the most expensive renewable energy solution is still cheaper than fossil fuel and even electricity bills.
There is also intentional ignorance. All this information is available on the internet and everywhere for consumption but for most Nigerians, owning backup power generating sets has become something of a status quo.
Even the policy makers are not enlightened and are largely ignorant of how these things work. A one-time serving Minister of Power was boasting and excited about getting a solar inverter in 2018; he was just discovering it for the first time. What kind of renewable energy policies will that kind of person conceive and or implement? Whatever they are, you can be sure they will not be progressive.
VE: This issue of ignorance is a serious impediment to growth. Will a complete education ever happen?
SY: Yes, there is a lot of work currently going in that aspect. In Kaduna and Abuja, Blue Camel Energy is currently engaging students from as low as primary school levels.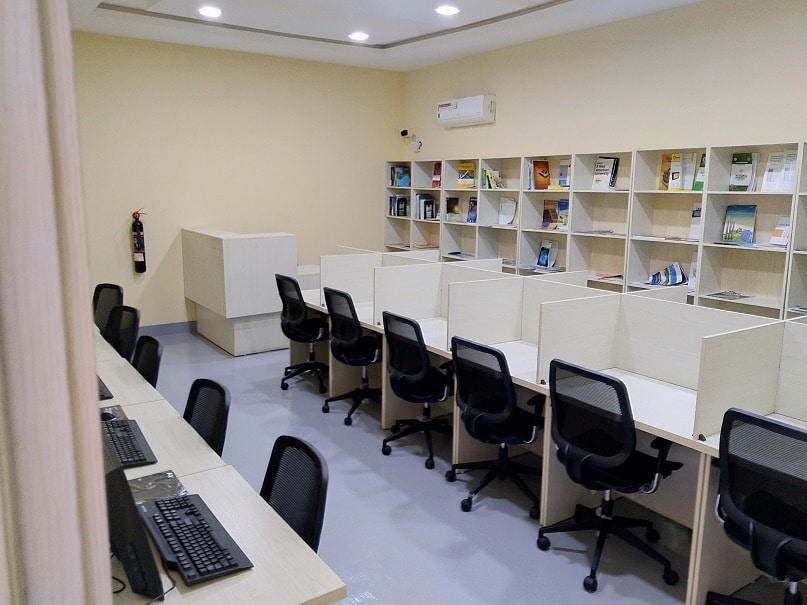 We have written to schools to bring the children to experience renewable during their summer breaks. When they understand the concept at that age, it becomes a whole lot easier.
There are also series of workshops like 'The Nigerian Renewable Energy Roundtable' which the vice president will be chairing. We are also working with different groups and associations. Very soon, engagements with policy makers will also come to play, their attitudes have to change.
VE: There is a lot going on around here. How are you able to finance all these operations and efforts?
SY: I have bootstrapped for the last 11 years and never had to borrow a dime in the business. Renewable energy business is very lucrative. If I can establish all these without a loan facility till date, you can see the inherent opportunities in the renewable energy industry. However, financing is still a major issue on the part of manufacturers, importers and end users. The government recently released funds for the power industry through the Bank of Industry(BOI) and Central Bank of Nigeria (CBN). But the methods and processes involved with the disbursement of these funds have not been exactly fair or transparent.
Even the average citizen needs a subsidy and financing plan to get renewable energy options and it makes sense. Nigeria spends about ₦5 trillion annually importing diesel that burns and disappears. Imagine channelling this into the generation and distribution of longer lasting and more sustainable renewable energy.
VE: This then is a seeming impossible situation here. How have you been able to navigate financing, credit and still thrive?
SY: Well, it is truly seemingly impossible. But the presence of a functional ecosystem has helped to a large extent.
VE: What ecosystem?
SY: Support systems within the industry and most importantly, the traders in Alaba International Market. Their importance in Nigeria's renewable energy ecosystem is grossly underestimated. Recently, I got a contract that required ₦60 million in initial capital and I knew going to the banks for a loan equaled a fruitless 3-month back and forth. One call to Alaba and a container landed in my factory the next day.
These traders have huge capital and are enablers of the industry. Instead of castigating them for importing substandard equipment as is the norm, they should be brought on board and educated. Most of them need to know that the highest quality goods will make them more money in the long term.
VE: You earlier spoke about "so many other challenges", care to expatiate?
SY: Sure, there are too many of them but I will highlight the important ones from education, government involvement and finance. When you think about it a large percentage of these problems boil down to government policies.
Power supply in Nigeria is below average, every other industry is tied to it, yet the government does not appear to be taking it seriously with policies that will ensure rapid generation, distribution and support alternative sources.
There is also the educational system that ships out half-baked graduates in their thousands every year; people incapable of being technical hands. Anyway, all these and the other aforementioned renewable energy education problems  are what the academy is hoping to fix.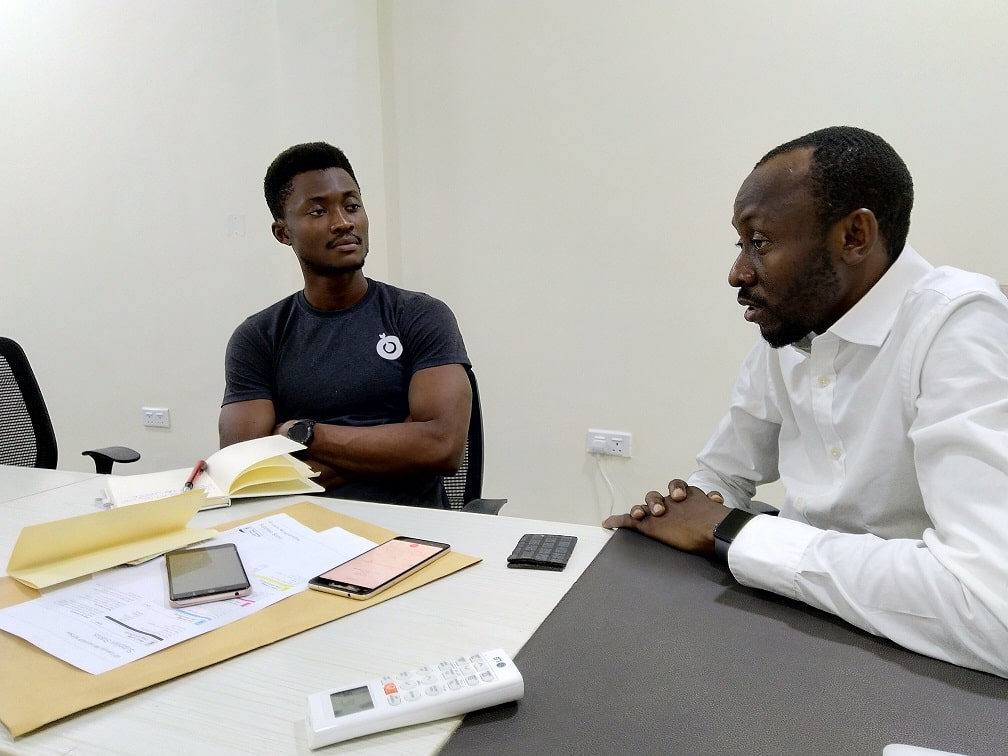 Also, one of the greatest challenges to this industry is government's involvement in the execution of contracts through the energy commission of Nigeria. All they usually care about is markups and markdowns, profit and loss and this means there are never enough qualified hands for quality control and to ensure projects are well executed. The public now see these half-baked projects in their failing states as symbolic of renewable energy as a whole. This destroys their trust.
Let the government hands off contracts, hand them over to the qualified private sector and concentrate on policies that will make it easier for the industry to grow.
Lastly, there is the issue of taxation. The cost of starting this company 11 years ago is nearly as much as I currently pay in takes this means if these taxes are reconsidered, there can be many more of these companies existing today.
By extension, the government will get more personal income taxes if it does not tax young companies to death and gives them breathing space to grow.