In 2016, after Ruth Iselema got scammed of ₦250,000 (~ $1200 at the time) trying to sell bitcoin, she saw an opportunity to solve a problem. At the time, there were hardly any structured crypto-trading platforms in Africa, just WhatsApp and Telegram communities, many of which she was a member of.
"Even though I did my due diligence, I still got scammed, she recalls, "so I decided this has to stop".
Enlisting a couple of trader friends, she set out to build a crypto exchange platform but things didn't work out.
"Everyone just had different views on how things should work, so we eventually went our separate ways."
Undeterred, Ruth set out on her own. The first major step? Leaving her hometown and comfort zone — Port Harcourt — for Lagos with barely any validation for what she was doing.
"I believed Lagos would provide me the energy I needed to pursue my dreams," she told me during a recent interview.
That bold stepped paid off, laying the foundation for what became Bitmama, easily one of the most prominent crypto exchanges in Nigeria and Ghana today. The Delaware and Neuss, Germany based startup, which employs a lean startup model, has over 15 employees working remotely and, like its peers, has successfully leveraged the peer-to-peer explosion to stay afloat of Nigeria's crypto ban.
Ruth Iselema shares her entrepreneurial journey, inspirations and ambitions for the future.
Watch video version or continue reading below
Múyìwá Mátùlúkò of Techpoint Africa (MM) : What was the inspiration for the name, Bitmama?
Ruth Iselema of Bitmama (RI): I started learning about blockchain and cryptocurrencies earlier in 2015, through a friend and a couple of Telegram and WhatsApp groups I joined. Just as it is now, I turned out to be only one out of maybe two women in the space. Because most of the conversations happened online and nobody saw each other's faces, people assumed I was an elderly woman. So they started calling me 'Bitmama' — a combination of bitcoin and mama — and the name stuck.
MM: But how did a trained pharmacist end up in the blockchain space?
RI: As far back as I can remember, I've always wanted to be an entrepreneur. I remember I used to tell my dad how I saw myself sitting at the head of a company board and he would always respond, "yes, you can do it." He even started calling me "Your Excellency" because of this.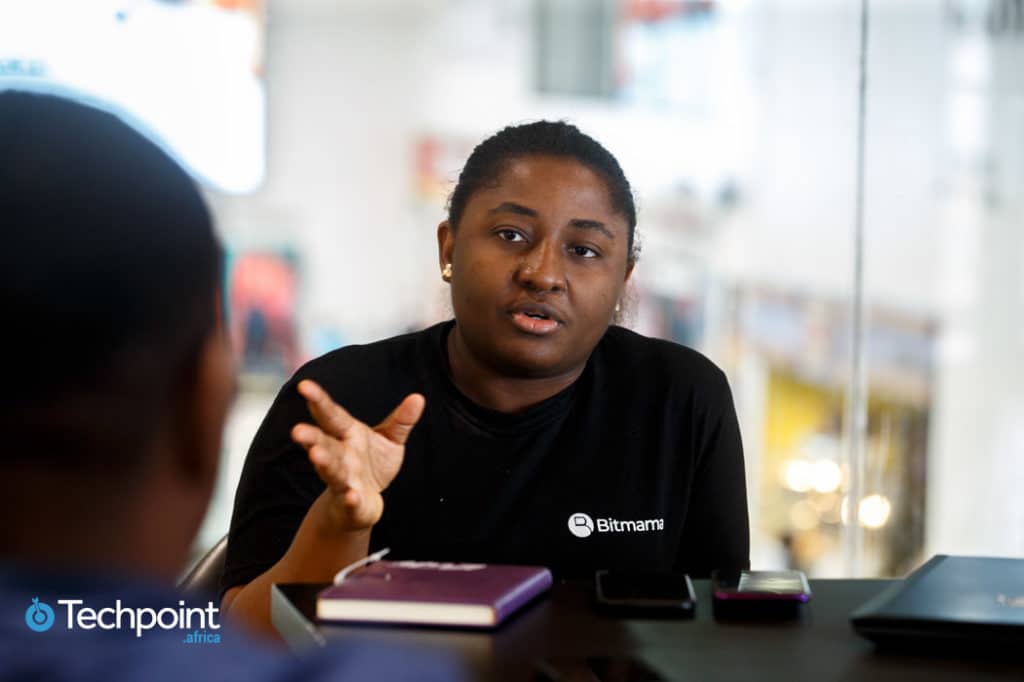 I'm thankful for my upbringing; my parents ensured that we had computers and an internet connection, so I was very privy to the impact of technology at a very young age.
Meanwhile, I had also started to develop an interest in finance. Even as a child, when most people my age only cared about cartoons, I would often ask my dad to change the channel to CNN, just so I could catch their stock price analysis. Noticing my interest, my parents started to buy me business and finance books, instead of novels, which I really hated reading anyway. I know he has some issues now, but I read a lot of Donald Trump; his books were quite impactful for me. I also read a lot of Oprah and basically any business book I could find.
Even while I was studying Pharmacy, I continued to learn about computers and finance. So it was only natural that I discovered blockchain technology and cryptocurrency, which sits at the intersection of technology and finance.
MM: How did your parents take the career switch?
RI: They were very supportive. Interestingly, my dad wanted me study Computer Science because it aligned with my interests. But for some reason, I chose Pharmacy. So when I eventually went full circle, he wasn't surprised.
MM: You practiced pharmacy in Ghana for a while. I'm interested in what gave you the conviction to quit it and focus on an untested idea?
RI: Honestly, pharmacy just wasn't for me; I am not built for the constant politics between pharmacists and doctors. So I returned to Port Harcourt, Nigeria in 2016 with the intention of pursuing the Bitmama dream.
At the time, Bitmama was basically at the MVP stage. Interestingly, our first website was actually built on WordPress, which is hilarious because the first time I saw it (I had one developer working with me then), I said "hell no, this can't work".
In 2018, I eventually decided to move to Lagos because most of the blockchain communities I was interacting with were based there. I believed Lagos would provide me the energy I needed to pursue my dreams. So later that year, I visited with the hope of connecting with the blockchain communities.
It was during that first Lagos trip that I met Damilola Thompson, then of EchoVC. She told me about Tech in Heels, a women-focused pitch competition which she encouraged me to apply for. Sadly, we didn't win the competition.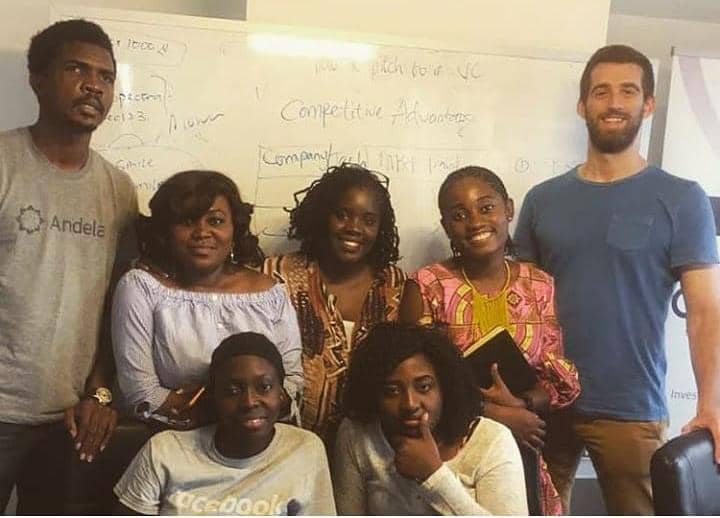 Undeterred, we applied to be among the inaugural cohort of Greenhouse Labs, a 3-month accelerator focused on early-stage female-led startups. After the interview, I wasn't sure if we did well so I travelled back to Port Harcourt, resigned to my fate. I figured that if we didn't get in, it'd be my cue to recalculate my steps. But then, one Sunday afternoon, I got an email saying we had been accepted. Being accepted into Greenhouse Lab is what solidified my decision to relocate Lagos to focus solely on Bitmama.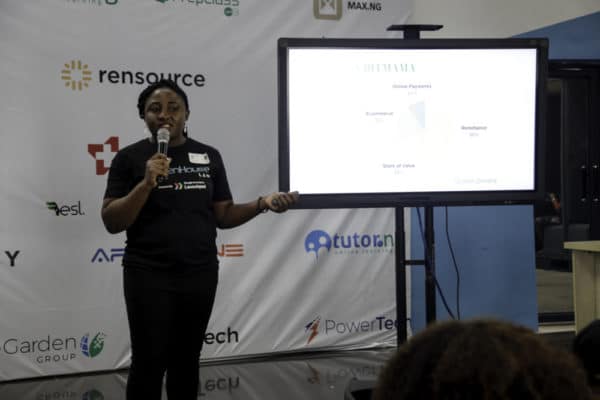 MM: So far, what has the journey been like? Is Bitmama still running with the initial plan you had for it or has it evolved?
RI: Every entrepreneur's journey is difficult. Sometimes, people see a success story and assume everything happened overnight. There were times that I would cry, there were times I would have sleepless nights. On some days, I would wake up staring at the ceiling, wondering how I was supposed to pay salaries that week.
One particular period, I called my dad to complain and he actually provided financial support. At the end of the day, everyone needs a good support system to be able to take certain risks. If I didn't have that backup, maybe I wouldn't take the risk. Maybe I would have gone to get another stable job.
Following our graduation from Greenhouse Lab, in 2019, the product evolved beyond the original MVP into what it is today. In simple terms, we provide a secure platform to connect buyers and sellers, who want to purchase cryptocurrencies, with each other. We also have a cross-border payments product. called Changera, which is currently in the beta-testing phase.
At some point, we also joined Seedstars, in a bid to get ourselves investment ready. By late 2019, just when all of these efforts were starting to pay off, the COVID-19 pandemic happened. Surprisingly, it didn't really affect anything. People were looking for what to do as they were at home and, thanks to hype from US celebrities, they turned to crypto. It was during this period that things started to stabilise for Bitmama. This year alone, we've grown more than 50% from last year's numbers, and the year isn't nearly over yet.
MM: So you branched off on your own to build Bitmama into what it is today. But definitely, at some point, you had to hire people. How did you go about it?
RI: Mostly referrals. Sometimes I would scout online, for people whose coding skills impressed me, and reach out to them with an offer.
One of the earliest problems I had to deal with was the churn rate of certain key employees. Mostly developers, because other roles had a bit more stability. I struggled with this because, I guess, I was hoping most of them would weather the storm with us. Perhaps we weren't where they wanted to be. But at least, they helped us grow to this point we are now.
They didn't all leave though. One of our longest serving team members is our CTO, who has been with Bitmama for almost 3 years. He's practically employee number 2; he came in after the first developer who built our MVP on WordPress.
I met him through one of our Telegram communities. I remember one of our earliest interactions; he impressed me by coding a quick smart contract and placing Bitmama tokens on the blockchain. I threw a few more things at him and he could handle them so the logical next step was to sell him my vision. I like that he was honest about his limitations at the time. He's now a bona fide blockchain expert.
Interestingly, we never met physically until a year after, when we needed to onboard a new developer and he flew down from Abuja.
MM: What lessons have you had to learn about managing people?
RI: I used to be all about productivity and meeting targets but I've learnt to be more empathetic to employee wellbeing. These people are humans who can fall sick, have families and personal needs.
Another skill I've gained over time is the ability to spot those who are likely to stay with us longer, right from the recruitment stage. We are now more likely to take a chance on a fast learner with good interpersonal skills than some whose only advantage is good technical skills. This has also helped us reduce churn rate drastically.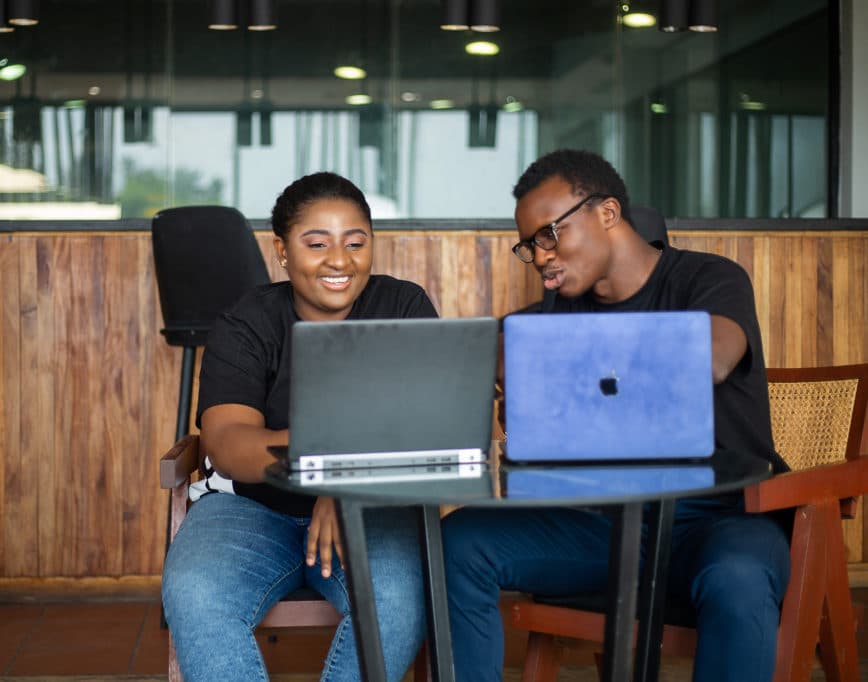 MM: Asides talent, would you say there's an infrastructure gap in the blockchain space?
RI: Definitely. The traditional finance institutions have left a wide gap. Following OPay's $400m raise, I noticed how everyone was quick to point out that they focus solely on PoS agents. But if the traditional financial institutions had laid out the proper infrastructure early, OPay wouldn't have to focus on something seemingly so basic.
This is why IMF and co will always tag African nations as "developing". Why do you think most of Europe doesn't trade crypto as much as Africans do? The infrastructure, from credit systems to everything else, was already laid down by their traditional providers. So even their crypto trading is mostly for investment purposes. Some probably even do it for fun.
So what we blockchain entrepreneurs are all trying to do is use this new technology to solve something that is broken.
MM: What would be your advice for aspiring blockchain entrepreneurs and upcoming entrepreneurs in general?
RI: There's plenty of room for everyone one in the space. Even the current players are yet to crack it. But here's my advice: people have already built, or have almost finished building the supercars (crypto exchanges). The next question you should ask is "how am I building the tyres or the engines?" "How can we plugin into most of these services to build a holistic ecosystem?"
Everyone doesn't have to do the same thing for everyone to be viable or important. There is still a lot of evolution happening in space. For example, we don't even have DAO or DeFi products, apart from maybe even Xend Finance, in the African market. Whether we like it or not, these are needed.
I understand that sometimes funding can be difficult. One thing I have learnt is that most investors just want to see that you've gotten from point A to B, before they commit to getting you from point to C to E, and handing you over to someone else to take it from there.
People talk about mentors or mentorship. Sometimes you even meet your mentors in unexpected places. Most of the people I consider as mentors, I met them along my journey, often through simple introductions or chance meetings.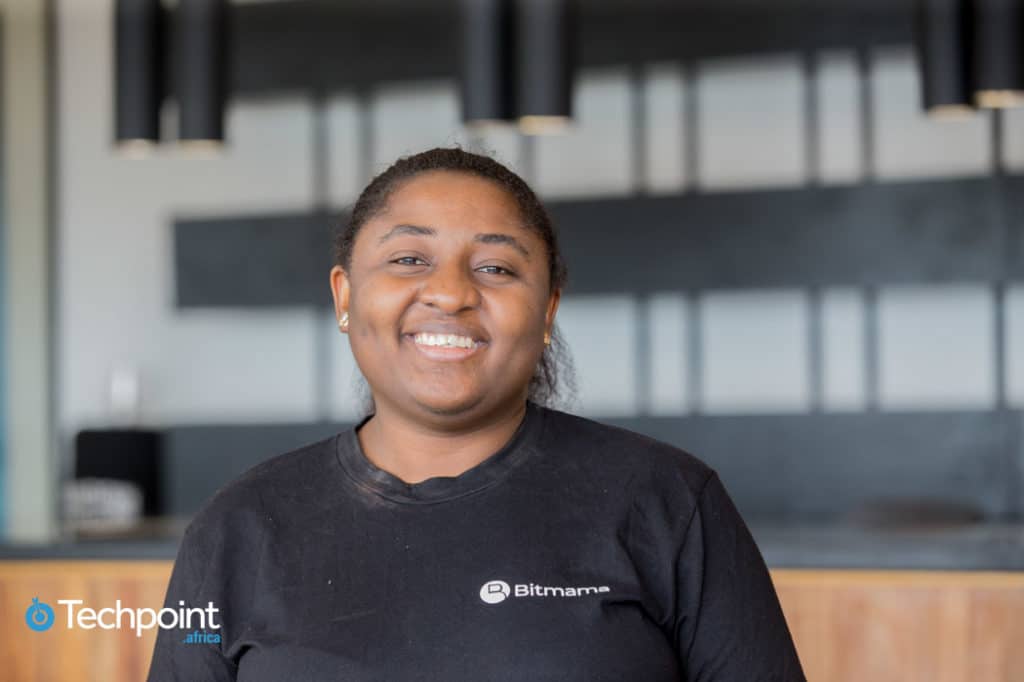 I'd also like to say to women reading this that there are many ways to get into the blockchain space. If you want to be a developer, no problem, we welcome you. I must say, it's been difficult finding women to join the team, but we are on constant lookout for female intern developers.
What I've decided to do is to focus on growth and when I reach a certain point, I'll commit to dividing my time towards mentoring more women into the space.
I feel the difficulty in getting women into the tech space stems from homes. As you can see, my parents didn't prevent me from growing up into what I wanted to be. But the story isn't necessarily the same for some many girls. I know things are changing but it's unfortunate that's how the larger society is. It's only a certain subset of women that have broken away from that. Everything starts from the home.
MM: What is the vision for Bitmama, three to five years down the line?
RI: Everyone will say "we want to be number one in the market" but for us, the immediate priority is to cover most African countries and solidify our presence there. We also want to grow the team at a steady pace while staying lean. One thing I am certain of is that we are going to be one of the most prominent exchanges across the world.