The conversation around climate change feels like it should be the concern of developed countries. For us, in Africa, it feels like we should just address poverty, hunger, and basic amenities, while we leave the future of the planet to countries higher up in Maslow's Hierarchy of Needs. If this is you, then think again. No matter what you believe, Africa desperately needs solutions to grapple with the effects of climate change.
This should be obvious, right? Wait, it isn't? Okay, let's build it up to agriculture, one of the sectors that's most impacted by climate change. In 2023, agriculture will account for half of the employed labour in Africa. This means 233 million people depend on it to earn a living and provide food for the continent and beyond. But the ever-changing Mother Nature is not smiling on the continent.
The World Bank's 2021 Africa Pulse report states that instances of droughts tripled between 2010 and 2019, relative to 1970 and 1979. Storms have quadrupled, and floods have increased tenfold in the same period. Often, this either affects or limits the potential for growth in the production of food and cash crops.
As we grapple with the realities of climate change, innovative companies are emerging to tackle these challenges head-on.
Companies like Etherisc use the blockchain and satellite geolocations to provide decentralised insurance (find out what that means) for smallholder farmers in Kenya. Itiki stands out by finding innovative ways to predict rainfall patterns and other natural elements for smallholder farmers. Seriously, you should listen to their episode on the Built in Africa podcast.
Other solutions directly address production and output after the fact but are equally important.
Releaf uses a processing plant and a site mapping system to help manufacturers source raw materials and determine the best locations to site operational equipment.  ReelFruit leverages fruit processing factories to tackle post-harvest fruit losses. 
These companies are moving the needle on one end, but the problem is so much bigger. For instance, it would make a world of difference if they see floods or droughts coming months before they arrive. The problem is at such a scale that it's capturing the attention of Big Tech.
Global technology giant, Google, has been making interesting moves in this space, for some reason. In 2018, it launched its first Africa AI research centre in Accra and, in 2022, a product development centre in Kenya, to help develop innovative solutions for Africa by Africans. 
In an exclusive interview with Yossi Matias, Vice President of Engineering and Research at Google, we delve into the tech giant's initiatives aimed at tackling the climate crisis through artificial intelligence (AI). Matias, who oversees Google's work on AI for healthcare, climate crisis, and sustainability, shared insights into the company's ambitious projects, including their flood prediction technology and its impact in Africa.
Tackling the climate crisis with mitigation and adaptation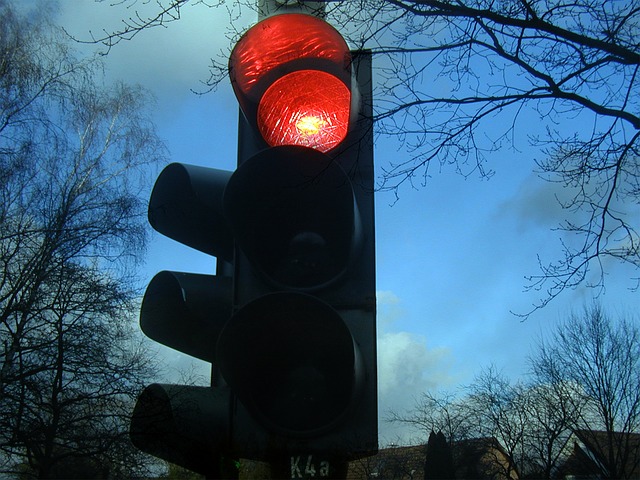 Google's work using AI to combat the effects of climate change lies around mitigation, which seeks to prevent further deterioration of our environment, and adaptation which addresses the painful impacts we're already facing like floods, wildfires, and droughts.
The quest for mitigation has taken several approaches in the world today. It has encouraged reforestation, the use of renewable energy, eco-friendly products, and electric vehicles. One of Google's most successful approaches turned out to be something you might not expect — traffic lights.
"It's based on the observation that a lot of carbon emissions in cities come from cars at intersections in traffic lights waiting for it to turn green. Worse, even when it turns green, they're accelerating stop, accelerating stop. This go-stop thing contributes a huge fraction of the car pollution you find in cities."
Here's where things get interesting. Without installing sensors or any infrastructure, Google can come up with better scheduling of traffic lights just by analysing the algorithmic traffic data.
"Cities implement in a very simple way by just adding a couple [of] seconds to one of the traffic lights, change the amount of time that cars spend in an intersection, or the number of cars at a point in time."
The company has piloted this process in Jakarta, Indonesia; Bangalore, India; Hamburg, Germany; and a few African cities. Google's data suggest the process has led to a 10% drop in emissions in those cities.
While Matias doesn't mention the African cities where this has been implemented, we can recognise that mitigation efforts are pretty long-term, and we'd only start seeing the results several years down the line. What is here with us now though, is the impact on several important sectors.
Flood prediction where there's no data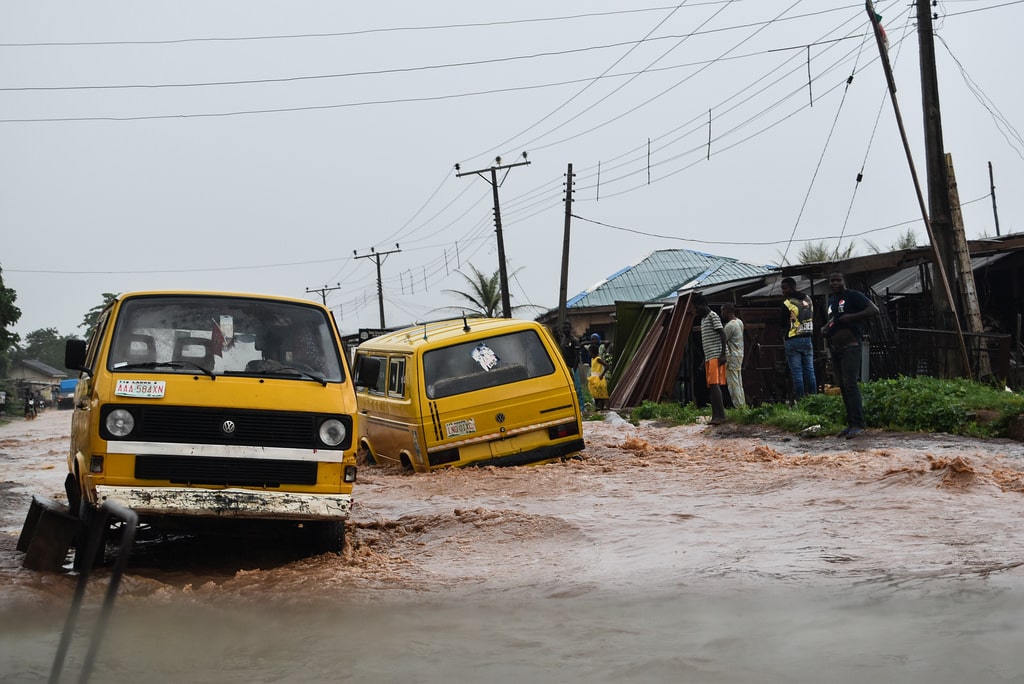 Yes, Africa has seen a tenfold increase in floods, but the real issues lie beyond the stats. If you lived in Nigeria in 2022, you might have seen severe floods that claimed properties, farms, and lives. While the incidents may have surprised some, this is a regular experience for people living in the continent's coastal regions.
The United Nations Office for the Coordination of Humanitarian Affairs records that as of December 2022, floods affected 8.2 million people in West and Central Africa. It claimed the lives of 1,418 people, injured 4,398, and displaced 2.9 million. These numbers go much higher for the entire continent and for the globe. With this sad reality in mind, how can governments, residents, and farmers in flood-prone areas prepare for such eventualities? Enter Google's adaptation efforts.
Matias reveals that the idea started a few months ago as a moonshot project, but the company can now predict floods up to seven days in advance using its Flood Hub platform.
"We're now giving predictions to over 80 countries, including 33 in Africa, and it's accessible to everyone, including individuals, governments, and organisations."
But how does it work though?
Matias points out that Google uses global hydrological models which form the basis of its flood prediction technology. The models use historical and forecasting data of precipitation (geography speak for rainfall, snow, ice pellets, etc.) to make predictions about potential flooding events.
The Flood Hub platform has a legend featuring colours from red to green that show the severity of flood conditions across different countries.
"If it shows red, it means that in a couple of days, five or four days even, I should expect a rise in water levels, and we need to take action."
A major problem in Africa is the lack of available data for research and decision-making. However, Google's choice of data source means this has not been much of an issue for its AI research in Africa.
"The predictions are not 100% perfect of course, but the estimates use machine learning models that are trained on public data accumulated from many sources. Interestingly enough, the use of the global hydrological models allows us to make predictions even if that particular nation doesn't have historical data and predictions."
Google's work also extends beyond floods.
"We see more wildfires these days and we already have some solutions. We're looking to use satellite images to provide updated information about the perimeter of wildfires so that people and responders can take action. The question now is can we use AI to preempt wildfires and reduce extreme heat? These are some things we're working on."
Google is not alone in this quest for more solutions.
Collaboratively building for Africa
Matias explains that Google works closely with various organisations and governments to maximise efficiency and impact. While he didn't provide specific details about collaborations in Africa, he mentioned partnerships with the World Meteorological Organization and the Red Cross.
"We're building these models and putting them on GitHub. We're encouraging people to contribute to this data so that academics and scientists can use them for research. We also meet with flood experts at annual workshops to discuss machine learning and the science of hydrology."
These discussions are to come up with solutions for urban floods and flash floods which build up in a few hours.
"I'm encouraging several people to look into the power of machine learning because there are so many problems we haven't solved yet."
In this call for solutions, Google has been deliberate in making sure the providers are as close to the problem as possible.
For better or worse, Africa is known to be a consumer of most innovative technologies, but Matias reveals that platforms like Flood Hub are some of the products that Google's AI research teams in Accra and Nairobi have contributed immensely to.
"I like to see solutions for Africa led by teams in Africa, but I also want to see these solutions be both for Africa and the world."
Interestingly, the teams in Accra and Nairobi are looking to use AI to solve many problems. Using data from mapped buildings to provide health organisations with information on the best places to situate a vaccination station, build an open data set, and lots more.
However, an issue most leaders face in the continent is that of talent. Matias reveals that the company is already investing heavily in developing technical talents with the right skill sets.
"We launched the African master's in artificial intelligence, launching upskilling programs, partnering with local academia, and supporting and mentoring startups for sustainable development, up to 100 in Africa, among others. We believe there are lots of talent in Africa and this is actually the key to unlocking the potential for AI to address societal problems globally, but starting with Africa."
Future direction
Google's initiatives in AI and climate crisis mitigation and adaptation are not just global but also locally impactful. The company is positioning itself as a significant player in the fight against the climate crisis, particularly in Africa.
As the climate crisis continues to escalate, such will become increasingly vital, making Google's work in this area all the more important.
With these initiatives, Google's roots are running deeper in Africa. If you're curious about the possible impact of these initiatives, check out this article, and if you're wondering why Google is supporting hundreds of African startups, then this article might be your answer.