If you have recently watched an African-themed programme on CNN or read an article on the website, chances are you have come across Aisha Salaudeen's work. With a background in finance, Aisha made a bold transition into journalism and has quickly progressed in her career. Here's how she works.
Current role: Multi-platform producer
Location: Lagos
Computer: MacBook Pro
Mobile device: iPhone 11 Pro
Describe how you work in one word: Thorough
---
Tell us briefly how you started out and how you got where you are today
I started my career as a journalist when I was in university. I had a friend who was a presenter on the school radio and I liked it, so I said I'll try out for that. I got in and became one of the presenters on the radio. I liked it a lot and it just propelled me to dig deeper into the media space in general.
From there, I started writing articles, social commentary, and sending my articles to Nigerian newspapers. I just knew from that experience that I wanted to do something that had to do with journalism or being in the media space.
Tell us about your transition into journalism from finance
I think the first thing you need to know is, when it was time for me to get into university, I had no clue what I wanted to be. I was never really strong in that finance background, even though everything I have ever studied is finance related. My university and A levels were spent with me swinging from left to right, so it was very easy for me to decide that I didn't want to do anything finance.
At first, I thought I was going to be an accountant. I did ACCA (Association of Chartered Certified Accountants), I got multiple degrees, but when it was time for me to become a journalist, it was very easy and I made the switch immediately. I talked to a lot of friends that were journalists, and I started freelancing. The decision was easy but the process of transitioning itself was hard.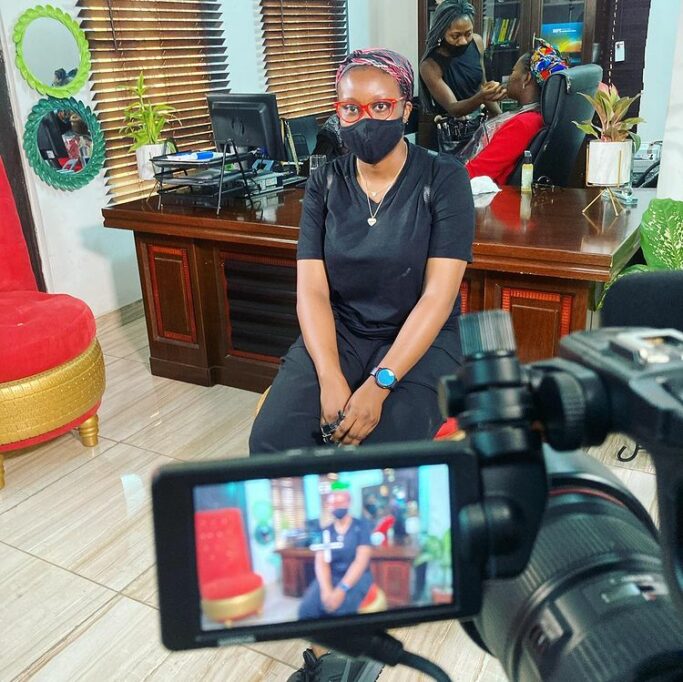 What does your work entail? Walk us through a typical day.
Right now, I am a multiplatform producer and that's just a fancy way of saying I produce stories for CNN using multiple platforms. I produce their TV shows and write articles for them. So, I essentially just create stories in different formats.
There's no typical day, every day is different. We have a couple of out-of-Africa TV shows like African Voices Changemakers, and Inside Africa, which I write scripts for and produce. I just ensure that everything goes smoothly from the beginning till when it gets on TV.
When I have something to film, a typical day is pretty much knowing what I want to film, finding my guest, speaking to them, agreeing on the time and logistics, getting a budget, planning the shoot, and then going outside with the crew and film all the agreed parts.
I have two amazing camera persons and we just make sure that we are following the story plan. We film, get back home, get the footage, write a script for the show, send the script to the team in London or Atlanta, whoever is editing the show, then come up with a really good story, and it airs.
On some days, it's just articles. So something interesting has happened, you want to write about someone or a cool thing. I just interview them, write the article, it's published and that's it.
And then for the podcast, it's a little tricky because I'm a co-founder of a podcast production company, so I'm constantly producing multiple podcasts, but my job is essentially making sure of all the moving parts of the podcast from start to finish.
I work with my research team to come up with topics and ideas, the people that we want to interview. For context, the podcast is a storytelling podcast that documents the stories of African women and how life impacts them differently. We use one person's story in every episode to tell a wider story about something. If we want to talk about postpartum depression, for example, we look for a woman who has experienced it, and then tell her story.
So it's just a lot of research, finding people who fit and creating scripts, because it's not a regular conversational podcast; we have that but then we go back together, create a script, put in sound elements, then cut it.
I work with a team that comprises an audio engineer, an associate producer, and an editor. We put together the story and distribute it to streaming platforms (we recently added videos). After that, I worry about distribution, and then ads, and just getting the podcast to many people because podcasting is extremely hard, especially in Africa where we haven't quite peaked yet.
Both of my jobs intersect because I'm doing my actual work, which obviously is priority, but also mixing podcast work because new episodes have to go out every week. So, it's quite the balance to strike.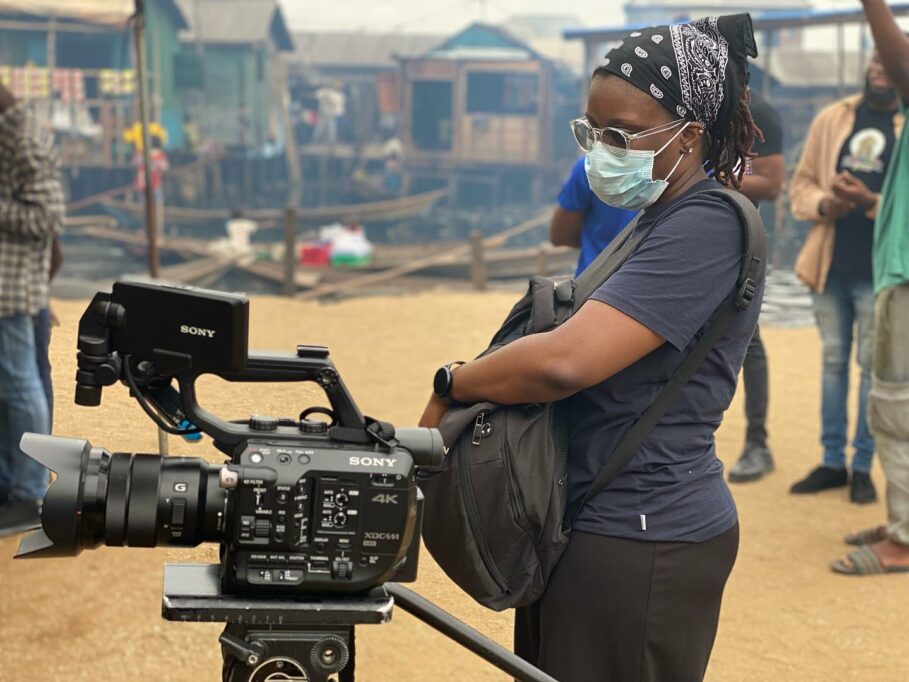 What apps, gadgets or tools can you not do without?
I obviously can't do without my laptop, it has everything from the work I do and Netflix when I need to chill. My iPad and my phone as well. Sometimes I take my iPad because my laptop is extremely big. When you're a producer, you need a super big laptop for footage.
Recently, I found out that I can't do it without my Apple Watch as well because I'm on a fitness journey. So, I'm constantly monitoring and tracking my fitness goals and it helps to have an app or gadget that you can use to visualize your progress.
For apps: Twitter. I am addicted to Twitter. I open it every second that I'm not doing anything. Also, I find that I'm using Canva a lot lately because sometimes I need to put out stuff for the podcast, if the designer isn't available. Zencastr is like zoom but for podcasts, I use it all the time. Then all the 'Googles' that you can think of, so Google Docs, Google Slides, and so on. Those are apps that I use everyday.
What's your favorite shortcut or hack for getting things done?
I don't have a hack. What I do now is, I use my to-do list religiously. I don't know if that's a hack, but every day, I write a list of things that I have to achieve for the day and I just don't get off my table until I do them. And when everything is off the list, I'm like, "okay, I can chill now." But there's no magic.
What task do you dislike but still do?
I hate driving a lot. And I live in Lagos, so it doesn't help that I have to drive with all the traffic.
How do you recharge or take a break from work?
Two major things. I watch TV shows. I mostly watch TV shows that are based on comics, particularly Marvel TV shows. Sometimes, when I need to calm down, I rewatch all the Marvel movies. Also, I hang out with my friends. It's just nice to be in good company.
What are you currently listening to, watching or reading?
I'm listening to this amazing podcast called This Is Uncomfortable. It's a podcast about money decisions and how life impacts us because of money. So all the ways money can affect you. It's amazing, I absolutely love the podcast.
I'm reading a book called How I Built This by Guy Raz. Guy Raz is arguably one of the best podcasters in the world and he wrote this book about entrepreneurs and people who have built businesses, that's why it's called How I Built This. I'm currently exploring becoming a product manager so reading that book is extremely helpful just to understand how products work and how product managers work.
I am rewatching Moon Knight on Disney+. It's a Marvel TV show about a Marvel superhero called Moon Knight. *laughs*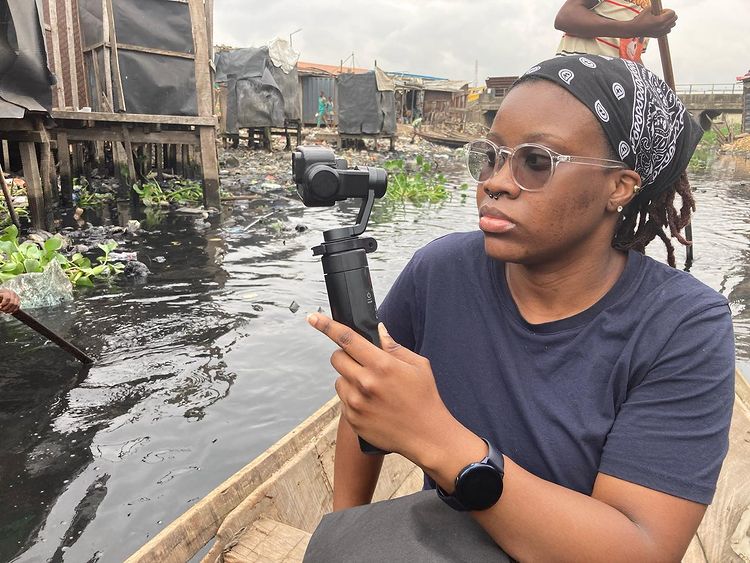 What's the best advice you've ever received?
This is an interesting question. I think the advice was something about me unlearning shame. A lot of the time, what keeps us in one spot or in a corner in our lives and careers is 'shame'. Shame to ask for help. Let's say you're struggling with something at work and you just gloss through the pain instead of asking your manager for help, or just shame to have conversations with people that you know would be beneficial.
This advice is super helpful for me because I apply it in everything. When I'm looking for a guest for shows, there's no shame there, I'm asking any freaking person. When I need help for career advancement, I ask. There's no more shame in anything. Worst case scenario, they're going to say no, and I'll be alright after.
Who would you like to see answer these questions?
First of all, Elon Musk. I say this because the guy's always tweeting and talking about stuff that half the time doesn't make any sense, and I'm just curious.I think his head is fascinating so it'd be nice to see what he thinks about and what he's trying to solve.
The second person is one of my friends, Silm Momoh, who's the co-founder of Eden Life. He's a very interesting person and I want to know what he's reading, listening to, all of that. I also want to see Ted Oladele, he's the VP of design at Flutterwave. Ted is constantly working on stuff, so it would be interesting to see his thought process and how he gets tasks done.