Today we are discussing:
A new angel investment fund for women founders
Pula's $6m Series A funding round
SEC's crowdfunding regulation
Kenyan agritech insurance startup, Pula secures $6m in Series A funding round
Pula, a Kenyan agricultural insurance startup focused on smallholder farmers in Global South nations has raised a $6m Series A round led by Pan-Africa early-stage VC firm, TLcom, with collaboration from a non-profit organisation, Women's World Banking.
This is coming two years after it secured a $1million seed round from Rocher Participations, supported by Accion Venture Lab, Omidyar Network, including other angel investors.
Since launching in 2015, Pula's innovative approach to derisking farmers from droughts, excessive rainfall, pests and diseases is by leveraging machine learning, crop cuts experiments and data points relating to weather patterns and farmer losses.
Currently serving 13 African countries including Senegal, Ghana, Mali, Nigeria, Ethiopia, Madagascar, Tanzania, Kenya, Rwanda, Uganda, Zambia, Malawi and Mozambique, this fund will help the startup further strengthen its stand in Africa and later expand to Asia and Latin America.
Pula's founders, Rose Goslinga and Thomas Njeru, believe they are on track to building an ecosystem that will protect more farmers' livelihood in emerging markets. Although, so far, the startup has only been able to cater to a small fraction -- 4.3 million -- of the estimated 33 million smallholder farmers in Africa.
The bigger picture: The COVID-19 pandemic is an eyeopener towards preparing for the unexpected. Remember how Agritech investment platform, Thrive Agric battled to pay investors' subscriptions for over nine months last year? Putting aside the pandemic's economic effect on businesses, it was clear that partner farms were not adequately insured.
Well, it is no news that Africans have a low insurance culture -- let's blame socio-cultural factors and probably ignorance. Rose and Thomas know better than expecting smallholder farmers to think of insurance before experiencing losses. Hence, they focus on banks, insurance partners, governments, and agricultural input companies to do the work for them.
Interestingly, Pula has some high profile clients in its books. Worthy mentions include the World Food Programme, Central Bank of Nigeria, the Zambian and Kenyan governments, One Acre Fund, Apollo Agriculture, Flour Mills, and Export Trading Group.
Meanwhile, Pula's model reminds me of South African agritech startup specialising in drought forecast, ITIKI. The founder would rather get help to smallholder farmers through insurance companies and the government than approach them directly.
Deserving mention: Women's World Banking's involvement in this round is influenced by the large number of African women involved in farming in underserved nations -- a whopping 57%.
PiggyVest's Odunayo Eweniyi, Endeavor Nigeria's Eloho Omame co-found FirstCheck Africa, a women-focused angel fund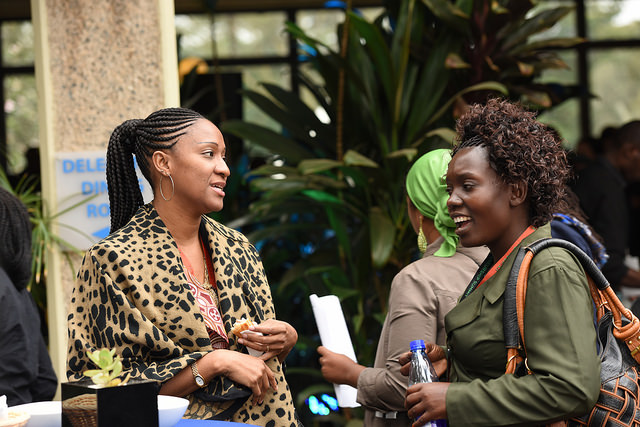 One of the topics that keep recurring in the global tech space is how women are underrepresented; especially when it comes to funding, the terrain is quite rough for women. And there is data lending credence to that.
From shared experiences, some of them either have to look for a male co-founder to secure investment, brave facing investors directly, or give up entirely about raising funds. After all, who would agree to a condition as ridiculous as freezing one's eggs before getting funds?
All these put together inspired two notable names in the African tech ecosystem, Odunayo Eweniyi and Eloho Omame to found FirstCheck Africa, an angel fund for women founders. Apart from looking out for high-prospect ideas to support, it will also include building an investment community for women angel investors.
Odunayo Eweniyi is a two-time co-founder, and currently the Chief Operating Officer (COO) of a Nigerian fintech startup, PiggyVest; while Eloho Omame has been with Endeavor Nigeria, a high-impact startup investment firm as the managing director since 2018.
The duo, having been vocal about gender inequality and diversifying investments, appear to have found the right moment to commit themselves tp the course while encouraging like-minded people to also join. FirstCheck Africa will now join the list of funding channels available to women founders in Africa.
For a start, this fund promises to cater to six women founders in 2021, supporting them with $25,000 each at the ideation stage after which it will help them raise a significant pre-seed round within a year.
It's a long term something: Early-stage investment is arguably the hardest to bag because VCs hardly pay attention to ideas that are barely off the ground. (Of course, there's usually an exception for serial entrepreneurs.) Just imagine how much harder this would be for a minority group.
With a community of angel investors, FirstCheck Africa's plan is to set these startups off the ground and put them on a scale noticeable by VCs. Now, as the competition is streamlined to only women, it is expected to be judged as a race of quality.
A good place to start role modelling: One of the conclusions drawn from the discussion I had last year with some women in tech is that the more established women get into tech enterprises, the more young ladies will be encouraged to delve into STEM courses. Interestingly, FirstCheck Africa's model also addresses this.
SEC approves crowdfunding rules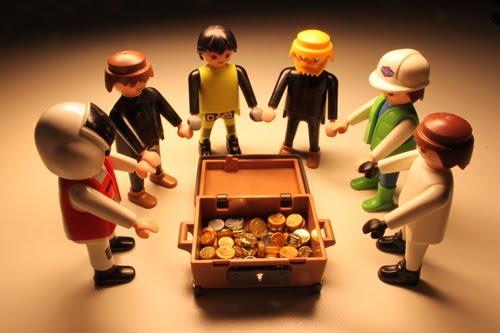 The Nigerian Securities and Exchange Commission (SEC) has approved new crowdfunding rules in Nigeria. The new rules expect Nigerian crowdfunding platforms to put up a minimum paid-up capital of 100 million ($262,320) and must have three sponsored individuals on their board.
Before you continue: In case you're wondering what this is all about, this particular regulation made the list of tech policies to watch out for in 2021. You should totally check it out.
Now, where were we? Though Nigerian startups have raised huge amounts of funds, not everyone has been able to grab a bite of that VC investment. In comes crowdfunding, another viable source of raising funds across the globe. In Nigeria, this came to define the business model of Agritech startups.
Platforms like Farmcrowdy, Crop2cash, Thrive Agric, allowed people to make small to decent-sized investments on crops like rice, cashew, cassava, and animal farms in return for profits that ranged from 15% - 30%, depending on the platform.
The regulator's puzzle: Nigerian laws didn't normally allow any private company to raise funds from the public. This meant that these startups were probably flouting the law, right? Well, not so much.
The workaround was for them to incorporate in the US and serve the Nigerian market. While this seemed like a pretty smart move, crowdfunding was a capital market activity, and it was only a matter of time before regulations caught up.
The startup's nightmare: In March 2020, the SEC released a regulatory draft with proposed crowdfunding regulations. Reportedly with minimal industry consultation, the draft surprised some of the players in the sector.
It's been a mixed bag: Though some crowdfunding platforms have witnessed success, others came in for huge criticism in 2020.
YC backed startup, Thrive Agric, came into the spotlight for the wrong reasons, as several investors accused them of defaulting on payments. A problem the startup attributed to the pandemic.
So far, it seems some people have received compensation, but investors keep calling them out online for the payment defaults. Today will be day 140 of the "#ThriveAgricPayYourInvestors" trend on Twitter.
It's about time: While the requirements might seem steep for the smaller players, the main goal of this regulation is to protect Nigerian investors.
Don't forget that the SEC might also come up with regulations for investment-tech platforms like Chaka, Trove, and Bamboo.
By the way, barely five months after a partnership with Visa, Nigerian fintech startup, Sparkle is partnering with Network International to support its recently launched payment card offering to empower SMEs and the unbanked. In founder Uzoma Dozie's words, the plan is to re-define e-commerce by removing barriers to business using technology and data.
Without shying away from the low level of financial inclusion in Nigeria and the teeming unbanked population, approaching the situation with a digital solution raises a lot of questions.
In this article, I raised some of these questions about the role that fintechs play in shaping Nigeria's financial inclusion. At best, most of them barely managed to scratch the surface.
Hope's alive: The year 2020 saw unprecedented growth in mobile money, led by the likes of OPay, TeamApt, Paga, and several other players. After its $10 million seed investments, Kudabank also stated that it wants to go head-on into Nigeria's underdeveloped credit sector. Anyway, we'll be having a conversation with Uzoma in the coming weeks.
Meanwhile, you can fill yourself in on who Uzoma Dozie is, here.
What else we are following
Have a great day!
Oluwanifemi Kolawole & Emmanuel Paul for Techpoint Africa. микро займ на картуонлайн заявка на займ на картуэкспресс займ онлайн заявка