Meta wants to launch human-level AI chatbots that will be called Personas.
Basically, the chatbot will have a personality. Some employees at Meta said there's a prototype of the chatbot that has the personality of Abraham Lincoln.
The chatbot is part of Meta's retention plan for Threads and its other platforms. There's no doubt 2023 is Mark Zuckerberg's "go big or go home year," but let's see what happens.
Away from Meta, here's what I have for you today:
Traction's $6 million seed
Uber's first profit
Quidax delisted from Playstore
Traction's $6 million seed
Traction, a Nigerian fintech startup that makes it easy for small businesses to get access to digital finance services, has raised $6 million in a seed round led by Pan-African investor, Ventures Platform and Multiply Partners. P1 Ventures also participated in the round.
Founded by Mayowa Alli and Dolapo Adejuyigbe in 2020, the platform helps small businesses record sales, handle inventory, manage customers, and use PoS terminals to accept payments.
The McKinsey-trained founders got the idea for the startups after brainstorming ways to increase financial inclusion levels in Nigeria.
They told TechCrunch that banks did not understand small businesses enough to create the kind of financial services that would work for them.
Unlike OPay, Moniepoint and its other competitors, Traction doesn't use the agent-banking model. The solution is built for merchants from the get-go, meaning anyone with a Traction PoS is a small business owner rather than a banking agent.
The startup currently serves over 70,000 businesses in Nigeria and has disbursed ₦2 billion ($2.6 million) in loans.
Uber records its first profit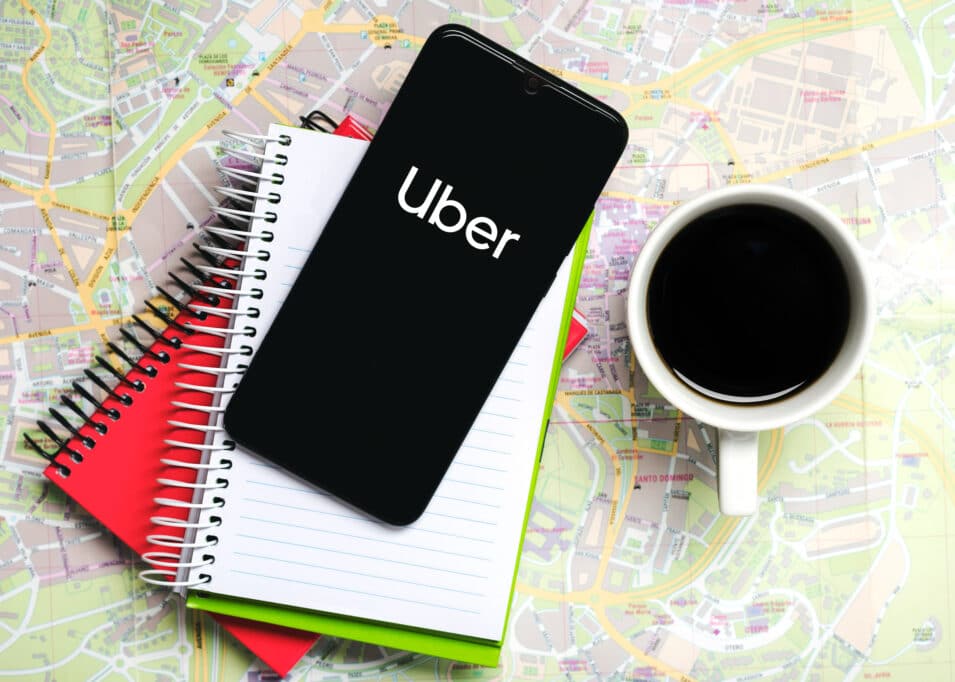 Uber just recorded its first operating profit after 14 years of existence.
The US ride-hailing company reported a $326 million operating profit for Q2 2023 as opposed to a loss of $713 million in the same period last year.
Initially expected to make a $49.2 million loss, Uber smashed expectations with a $394 million net profit. One of the major factors that contributed to Uber's net gain was a 22% rise in trips on the platform and cost discipline.
Where's Africa in all of this? Europe, Middle East and Africa (EMEA) were the second biggest earners — $2.4 billion — out of the four regions highlighted. The US and Canada remain the cash cows bringing in a revenue of $5.1 billion. Asia Pacific and Latin America brought in $1 billion and $627 million respectively.
Uber still sucks: In a recent interview with Wired Uber's CEO, Dara Khosrowshahi said, "Once we get profitable, I'm going to come up with some other reason why we suck. Because that gets the team psyched up. We have an underdog mentality I never want to lose,"
Quidax gets delisted from Google Play on its fifth birthday
Right now, running a crypto business anywhere in the world is the ultimate ghetto. Not to exaggerate, but things have been hard for crypto startups.
Crypto death: Four Africa-focused crypto startups have shut down between October 2022 and now, but Quidax is one of the few still standing
Unfortunately, the company got delisted from Google Play yesterday, the same day it was celebrating being in operation for five years.
Founder and CEO, Buchi Okoro, announced on Twitter, while also revealing that the company's Twitter account had been blocked.
Zoom out: Although Quidax has been able to survive the harsh crypto winter, it had to trim its workforce in 2022, with up to 100 employees getting laid off.
With only a handful of crypto startups still standing, I do wish Quidax all the best.