Being registered as private limited liability companies, most startups are limited in the ways they can raise funds. Without having to wait for angel investors or venture capitalists, a number of startups have turned to crowdfunding as a viable means of raising capital.
In Nigeria, a number of agro-crowdfunding platforms have redefined what it means for most people to invest in agriculture with the use of crowdfunding.
Besides raising funds, crowdfunding ventures have also proved to be a valuable way to gather public opinion and create publicity for a startup or its product.
However, in 2016, Nigeria's Securities and Exchange Commission (SEC) revealed that based on the provisions of the Investment and Securities Act (ISA) and the Companies and Allied Matters Act (CAMA), private companies are prohibited from "inviting the public to subscribe for any shares or debentures of the company or deposit money to it."
The major gist is that only public companies were allowed by law to engage in crowdfunding, but with the digital nature of some of these platforms, some legal loopholes still allowed them to operate.
Despite such regulatory questions about its legality, based on figures from the Nigerian Startup Funding Report of 2018, raising capital through crowdfunding has become increasingly popular for startups in recent years.
---
Suggested Read: "Nigerian startups raised $377m in 2019, more than twice the value of 2018." — Report
---
The new crowdfunding regulation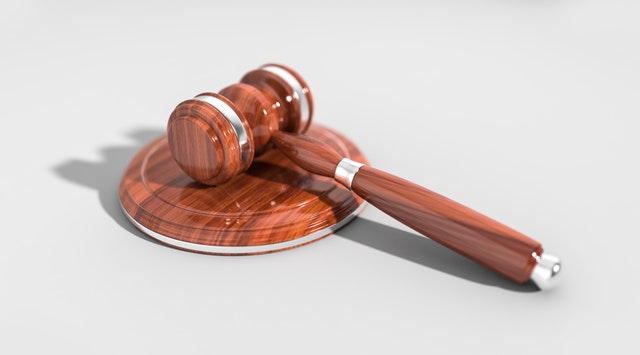 On Saturday, March 28, 2020, Nigeria's SEC released a proposed regulatory framework (PDF) that will allow private companies with the required structure and mechanism in place to raise capital from the public through crowdfunding.
According to the SEC's proposed rules, Micro, Small and Medium Scale Enterprises (MSMEs) incorporated in Nigeria with a minimum of two years operating track record, shall be eligible to raise funds through a crowdfunding portal registered by the commission.
This could be done in exchange for the issuance of shares, debentures, or such other investment or instruments as the Commission may determine from time to time.
Also, one of the wriggle rooms used by some crowdfunding platforms -- incorporating outside Nigeria but still able to trade with their platform -- seems to have been covered by the commission's latest guidelines.
---
Suggested Read: The legal implications of crowdfunding your startup in Nigeria
---
According to the commission, "a person is considered to be operating, providing, or maintaining a Crowdfunding Portal in Nigeria if:
(i) the platform is operated, provided or maintained in Nigeria;
(ii) the platform is located outside Nigeria but actively targets Nigerian investors; or
(iii) the component parts of the platform, when taken together, are physically located in Nigeria even if any of its component parts, in isolation, is located outside Nigeria."
In line with the proposed regulation, crowdfunding portals can only be registered and operated by crowdfunding intermediaries -- entities registered with the Commission as an Exchange, Dealer, Broker, Broker/Dealer or Alternative Trading Facility as prescribed under the SEC's Rules.
In addition, crowdfunding portals will now require a paid-up capital of ₦100 million ($256,000), amongst other registration requirements.
Also, the commission states that the maximum amount which may be raised shall not exceed ₦100 million by a medium enterprise, ₦70 million (~$180,000) for small enterprises and ₦50 million (~128,000) for micro-enterprises.
MSMEs engaged in digital commodities -- cryptocurrencies -- investments were, however, exempted from the set limits.
According to the SEC, the total fees payable to parties to a crowdfunding issue shall not exceed 2% of the total funds raised by the portal.
Apart from crowdfunding portals, the SEC also placed restrictions on retail investors who are not allowed to invest more than 10% of their annual income in a calendar year. This means that on an average salary of ₦100,000 ($256) a month, a user cannot invest more than ₦120,000 ($307) a year.
Only "Sophisticated, High Net worth and Qualified Institutional Investors" are exempted from this limit set by the commission.
Possible implications for crowdfunding in Nigeria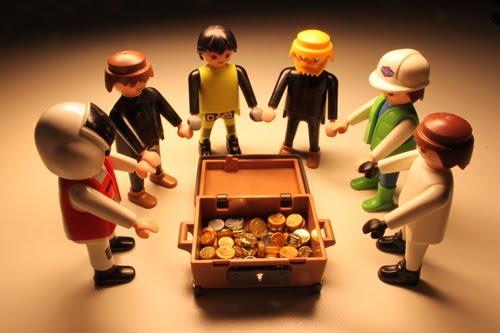 A few years ago, the US and the UK released guidelines for businesses that allowed private companies to legally engage in crowdfunding; these regulations greatly increased the offering capacity of startups and brought more crowdfunding opportunities to small-time retail investors.
Despite the clear and obvious need for regulation in the Nigerian crowdfunding space, the proposed regulation by the SEC raises a number of questions on the future of crowdfunding platforms in Nigeria.
Francis (not real name), a CEO of a crowdfunding platform in Nigeria, reveals that for years, with no clear and apparent regulation directed at digital crowdfunding platforms in Nigeria, the sector had mostly been self-regulated.
"So far, we have kept a watchful eye on our activities. Making sure that no one comes to offer unrealistic returns. An absolute necessity was regulations that will prevent fraudulent activities and create a safe space for investors and issuers," Francis says.
However, according to him, the details of the new regulation came as quite a surprise as most of the crowdfunding platforms and relevant stakeholders were not consulted before the guidelines were released.
According to Francis, although the unit price remains unclear for now, placing a paid-up capital of ₦100 million ($256,000) as a registration requirement for a crowdfunding portal is unfair to most startups.
For him, in the absence of such funds, having to trade through intermediaries makes the whole process a lot more complex and cumbersome, and may reduce profitability for most crowdfunding startups in the country.
Francis insists that if the regulations are implemented most companies will have to lay off their staff and for others, this could bring their business to a grinding halt.
"Regulations are fine and necessary, but they shouldn't come at the expense of a company's growth, especially in its early stages," he asserts.
As Francis points out, it appears a negotiation for a review of the regulatory requirements might be necessary for the survival of the sector in Nigeria.
As pointed out in our earlier articles, while regulations are needed to prevent fraud and exploitation, over-regulation or restrictive regulations might stifle its growth.
---
Also Read: The way forward for crowdfunding in Nigeria
---
Hi, my name is Emmanuel Paul and I am a lover of mysteries and great stories. Thankfully, the steps to prevent coronavirus (COVID-19) —  personal hygiene — are not mysterious, and it's time to filter the stories we hear/see very carefully.  Kindly follow all relevant tips from the NCDC, WHO, and other related bodies.
Do your part; when in doubt, verify.