Bello Gbadebo, developer and startup founder, lives in the ancient city of Abeokuta, Ogun State, Nigeria. In search of superfast Internet for his work, he decided to get Starlink, a satellite Internet provider.
After using the service for about a week, he has some interesting takes.
In this article, I'll be delving into what Starlink is, how it works, the differences between mobile Internet and broadband services, and who needs Starlink in Nigeria.
What is Starlink?
Starlink is a company that provides Internet services using low-orbiting satellites. This means that it is delivering Internet connection employing the same technology used by satellite TV companies, like DStv, for example, to deliver broadband Internet.
While DStv's satellites are far up above the Earth, Starlink's satellites are closer, making it deliver faster Internet speeds than most satellite Internet providers.
Owned by Elon Musk, Starlink aims to provide Internet connectivity for 3.8 billion people globally. To do this, Musk needs to deploy more than 42,000 low-orbiting satellites scattered around the globe. And it is estimated that only about 2,000 have been deployed so far.
The company announced its launch in Nigeria on Monday, January 30 2023.
How fast is Starlink?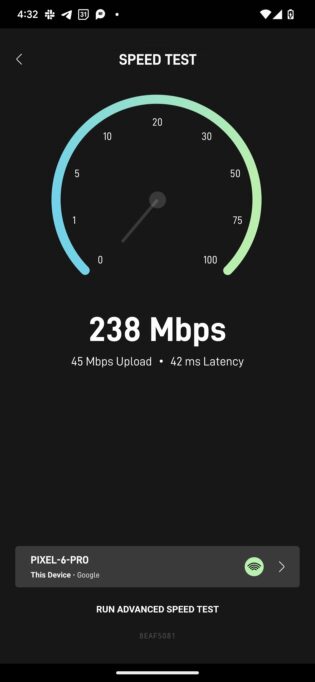 Data from speed tracking site Ookla estimated that Starlink had an average speed of 53 megabytes per second (Mbps) in the US.
However, Gbadebo hasn't seen speeds lower than 100Mbps since he got his Starlink kit. And even when it had obstructions after the initial setup, he still got speeds of up to 100Mbps.
The speed promised on Starlink's website is close to Ookla's estimates. According to the website, "users can expect to see data speeds vary from 50 to 150 megabytes per second and latency from 20 to 40 milliseconds in most locations over the next several months."
However, Musk tweeted in February 2021 that Starlink should be getting speeds of 300Mbps. Although Gbadebo hasn't seen 300Mbps, he has experienced speeds as fast as 250Mbps.
How to get Starlink in Nigeria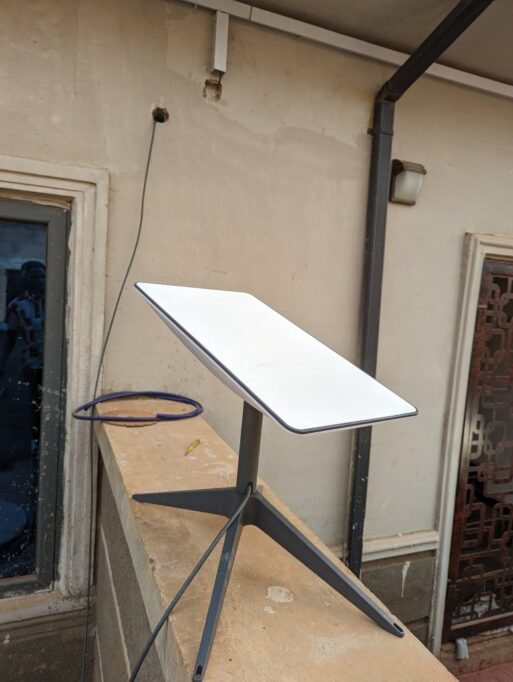 The process of getting Starlink in Nigeria is the same as anywhere else. According to Gbadebo, it was very straightforward.
The first step is to go to the Starlink website and check if it is available for your location on the availability map. While it is currently available for every continent, it only works in select locations on those continents.
Seeing that Starlink had a satellite over his location in Abeokuta, Gbadebo put down a  pre-order deposit for $99.99 and paid an additional $499 to complete the order, bringing the total to $599.
Note: The naira equivalent of  ₦268,584 on the Starlink website is not the actual amount you'll be paying. This is because Starlink is using the official NGN/USD exchange rate of ₦460. Since you'll be paying with a dollar card as naira debit cards no longer work for dollar payments, the exchange rate will be ~ ₦740, which means you'll be paying ~ ₦443,260.
A little over a week after ordering, DHL delivered it to his doorstep. This is surprising because Starlink said customers might have to wait up to six months or even as late as the end of 2023 to get their full kit.
How to set up a Starlink kit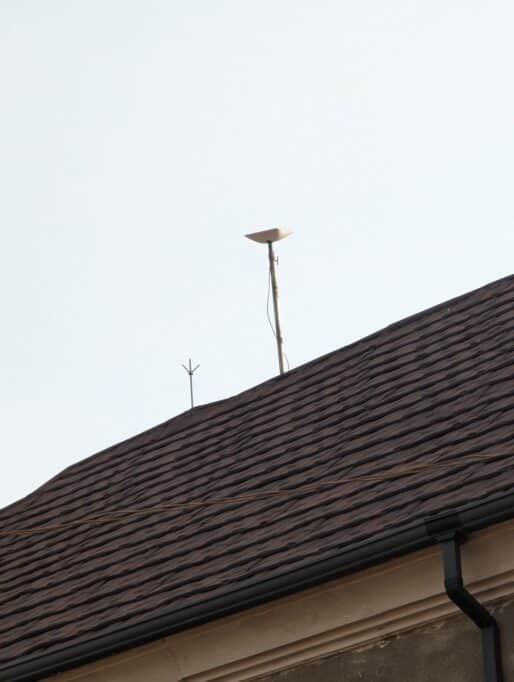 If you're lucky to get the kit delivered to your doorstep as fast as Gbadebo, the next thing to do is to set up the dish and make the necessary connections to start enjoying high-speed Internet.
Before you do anything, you need to figure out where to set up your dish. Rooftops are perhaps the best location because the dish needs a clear view of the sky with zero obstructions such as trees or fences.
Once you have your setup location figured out, the rest is easy.
Gbadebo said Starlink has a mobile app that helps you ensure zero obstruction in the area you've chosen to mount your dish.
"It was just plug and play," he said.
Once plugged in, the dish automatically aligns with the nearest satellite. After this, connect the cable from the dish to the Wi-Fi router, and you're done.
Do you really need Starlink in Nigeria?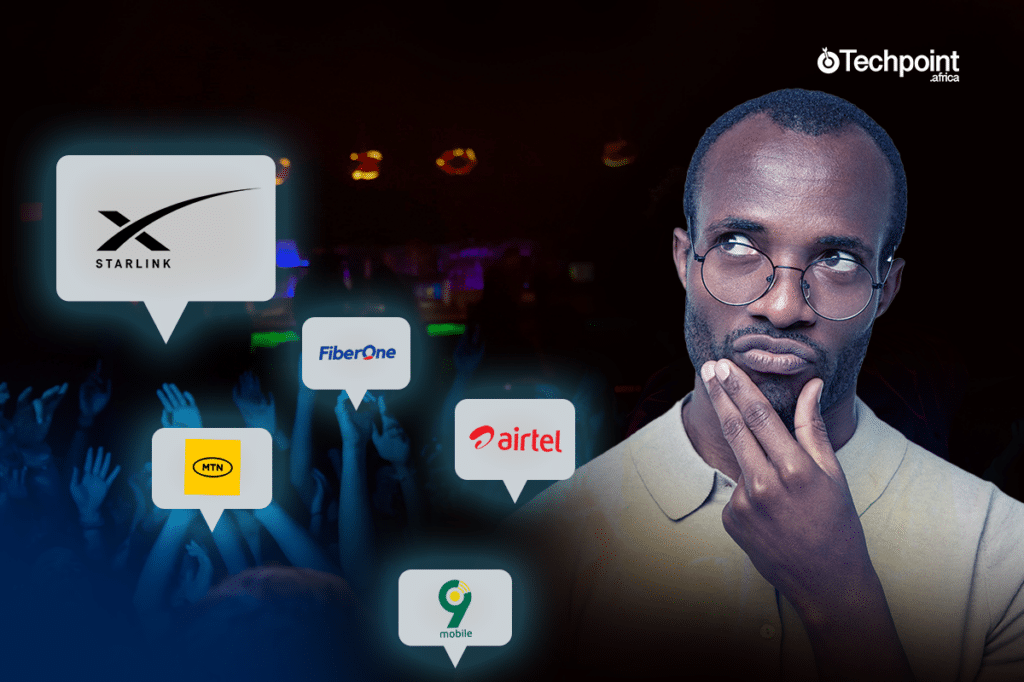 Starlink is Gbadebo's best option because of his location and job.
"I work remotely, and I have a small startup that I run, so I do a lot of video meetings and live streams. In Abeokuta here, the Internet is just something else," he said.
According to him, anyone living where there is a good Internet connection does not need to get Starlink. "There are places where you can get up to 100Mbps with MTN's HyNetflex. If you do, then you don't need Starlink."
However, there are more variables to determine if you need Starlink in Nigeria.
According to the Starlink website, the service is "ideally suited for areas of the globe where connectivity has typically been a challenge. Unbounded by traditional ground infrastructure, Starlink can deliver high-speed broadband internet to locations where access has been unreliable or completely unavailable."
While this proves that Starlink is perfect for people in rural areas, there's the question of affordability.
A 2021 study investigating rural household income revealed that breadwinners in rural households made an average of ₦42,142 monthly ($56) to serve an average family of six people.
To get Starlink, which according to Gbadebo, costs $599 (₦443,260), they would have to save for 11 months without spending a dime of their monthly income.
Perhaps the question should be who is Starlink for rather than who needs it?
We can therefore argue that Starlink is for businesses situated in rural areas. The only problem with that is that the businesses would have to be large, as micro enterprises in Nigeria have a monthly turnover of less than ₦50,000 ($67).
While there's a shortage of data on the turnover of businesses scattered across Nigerian cities, we can infer from Lagos State's ₦785 billion internally-generated revenue (IGR) in 2020 and Q1 2021 that it has more businesses generating high revenues than most states.
With the assumption that some of the businesses in Lagos can afford Starlink, they might not get the best out of the services due to congestion and "traditional ground infrastructure."
But if Lagos businesses can't get Starlink, are there other equally fast alternatives?
Are fibre optic broadband connections as good as Starlink?
Unlike Starlink, which uses satellite signals to deliver the Internet, fibre-optic broadband delivers Internet connectivity with copper or fibre-optic cables.
According to Fibre to the Home (FTTH) broadband provider, FiberOne, it can provide speeds of up to 500Mbps at ₦163,456 ($220) monthly and a ₦52,250 ($70) installation fee.
This means FiberOne is $177 more expensive than Starlink's $43 monthly subscription fee. However, $499 for Starlink's kit is $429 above FibreOne's installation fee.
Although Gbadebo does not have access to fibre Internet where he lives, he'd still opt for Starlink, even if he did. "Fibre Internet has different plans for different speeds. For the relatively affordable ones, there is a speed cap at 30Mbps to 50Mbps. But to get speeds as high as over 100Mbps, it is more expensive than the monthly subscription for Starlink."
Services like FiberOne have a price range of ₦163k ($220) for 500Mbps to ₦11,994 ($16) for 16Mbps.
Note: While Starlink offers unlimited Internet data, it added a 1TB monthly softcap. This means that once you use more than 1TB in a month, your Internet speed will become slower. Also, the Starlink router supports up to 128 devices at once.
While some of these FiberOne plans seem like better deals, some users say there's no discernable difference between the speed packages. They also complain of downtimes that can take as long as five days to be fixed.
Compared to Starlink, Gbadebo said, "I think it is better than everything else that we have because it's almost certain that you'll always get good Internet access."
Users of other fibre Internet providers like FireHub say they get 35Mbps at about ₦30,000, with downtimes not more than 24 hours.
Starlink might be the preferred option for speed and stability, but downtime-proof. While it functions well with light rains and snow, it might lose speed in extreme conditions.
Are Nigerian mobile networks as good as Starlink?
According to Ookla, Airtel has the fastest Internet speed in Nigeria at 22.42Mbps, followed by MTN with 21.71Mbps, and Glo with 8.70Mbps. 9mobile comes last with a speed of 8.32Mbps.
It suffices to say that no mobile network operator is as fast as Starlink.
However, mobile networks could stand a chance against Starlink when 5G connections come into the picture.
Ordinarily, 5G connection speed should surpass Starlink's 300Mbps, but those who have MTN's 5G router have only seen top speeds of 75Mbps.
Starlink's $43 subscription gives you high speeds and unlimited data, but mobile Internet users who consume large volumes of data will spend more.
In conclusion, choosing between Starlink, mobile Internet, and fibre in Nigeria comes down to your location, budget, and Internet needs.