Several advancements in first-world countries are not yet widely accepted in Africa because technological development is still in its infancy. No thanks to the distinctive nature of the African market, tech products often have to be designed inclusively to encourage adoption by the lower strata of the economy.
With more Africans online, there is an increased susceptibility to cybersecurity risks and while this might be easily curtailed on a micro level, it becomes lethal when it involves corporations, financial institutions, small companies, and even the government.
At an entrepreneurship program -- Meltwater Entrepreneurial School of Technology (MEST) -- in Accra, Ghana, in 2017, four young African tech entrepreneurs focused on overcoming this challenge.
With Charlette N'Guessan, Arinze Christopher Ugwu, , Samuel Sowah Mensah, and Jean Cedric Attiembonon in their capacities as data scientists and software engineers, the BACE Group was born in 2018.
"Our solution, BACE API, is a digital identity verification system using facial recognition powered by AI," Charlette N'Guessan, CEO/Co-founder, BACE Group, explains.
The only woman on the founding team, network and software engineer, N'Guessan, has trained organisations on the adoption of technology in Abidjan, Côte d'Ivoire.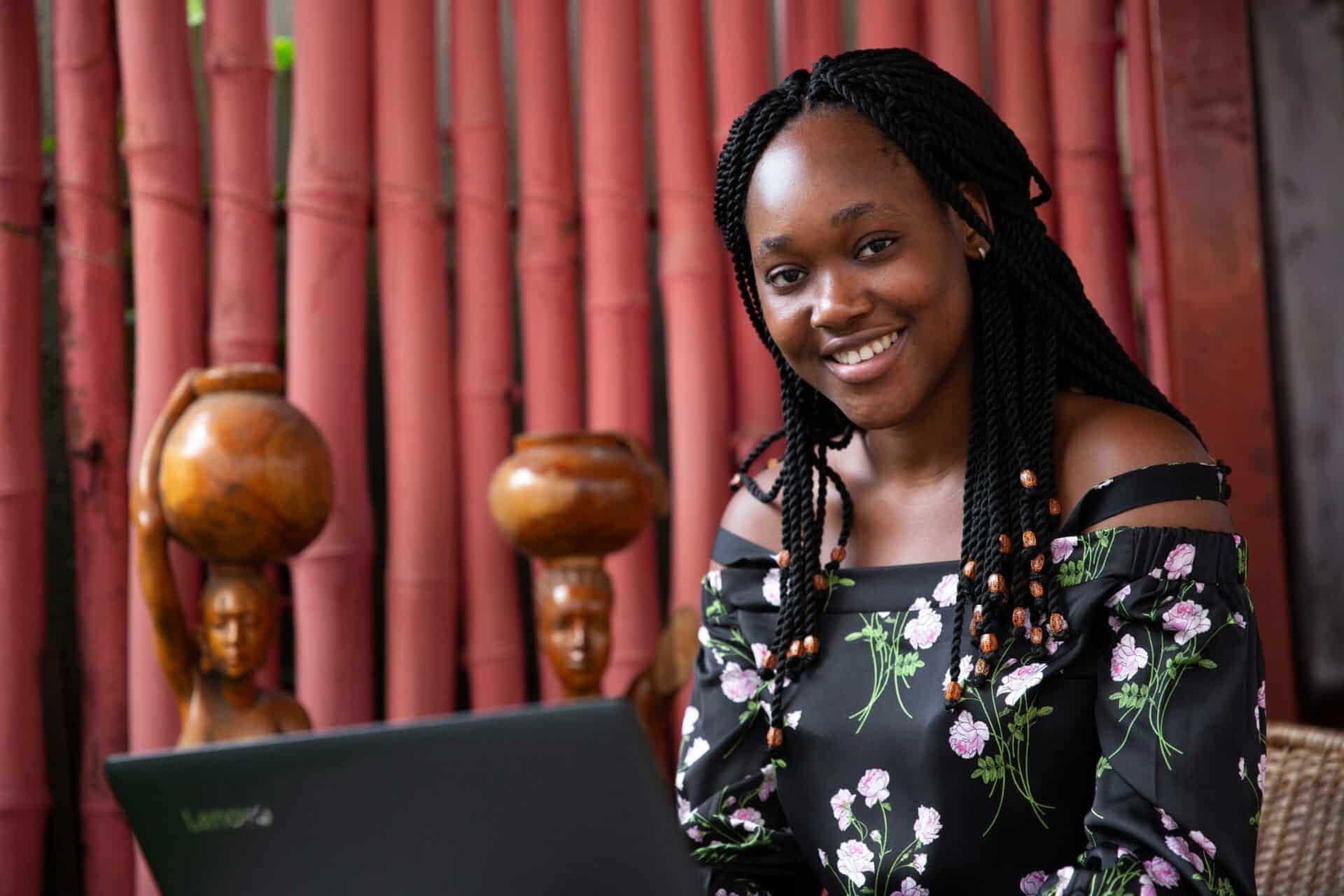 A deliberate focus on facial recognition
To N'Guessan and her teammates, if a veritable verification as a service product must be built, it has to make use of the commonest means of biometric identification fit for the African market -- face. Though fingerprint and iris scans are ubiquitous, they require high investment in hardware.
"We were looking at something that would make our solution stand out from the existing security software available on the market. We decided to use facial recognition as a biometric technology because we believe that the uniqueness of the individual is at the heart of good digital identity management and to be honest, facial recognition is the most natural of all biometric measurements. After all, as humans, we recognise ourselves not by looking at our fingers or irises but by looking at our faces."
They went ahead to build an application programming interface (API) for facial recognition which companies can plug into for their ID identification and validation needs.
For BACE API, the verification process involves first confirming if the person is alive, real and not a robot. It then presents the deductions to a human behind the screen who validates the person's identity.
Simultaneously, it extracts the data on the identity document provided and matches it with facial biometrics in an issuing authority or government department.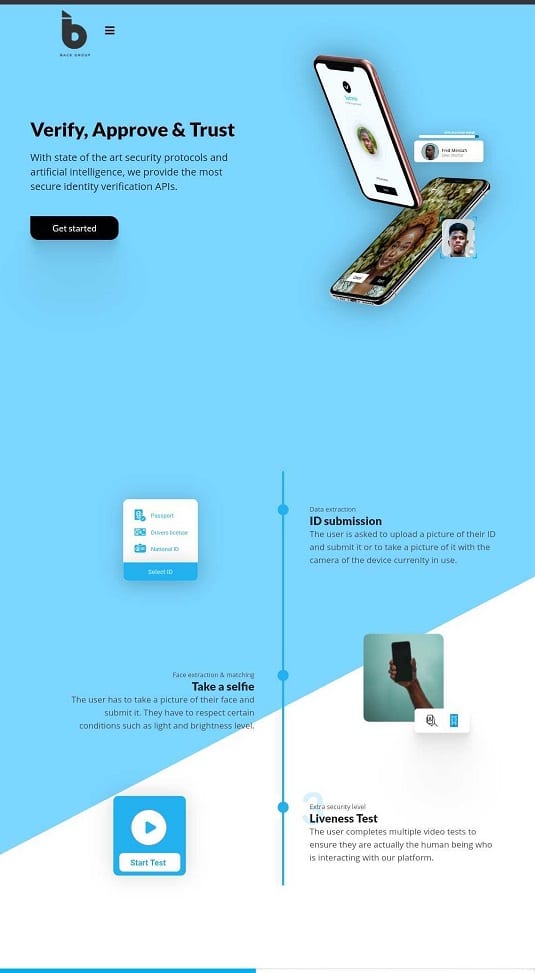 Apart from solving the problem of identity fraud, it will also help financial institutions to provide services to their customers remotely because identity verification becomes easier as they do not need to visit physical offices.
The BACE Group modifies its product to accommodate each business' needs based on their requests.
BACE API as an adaptation tool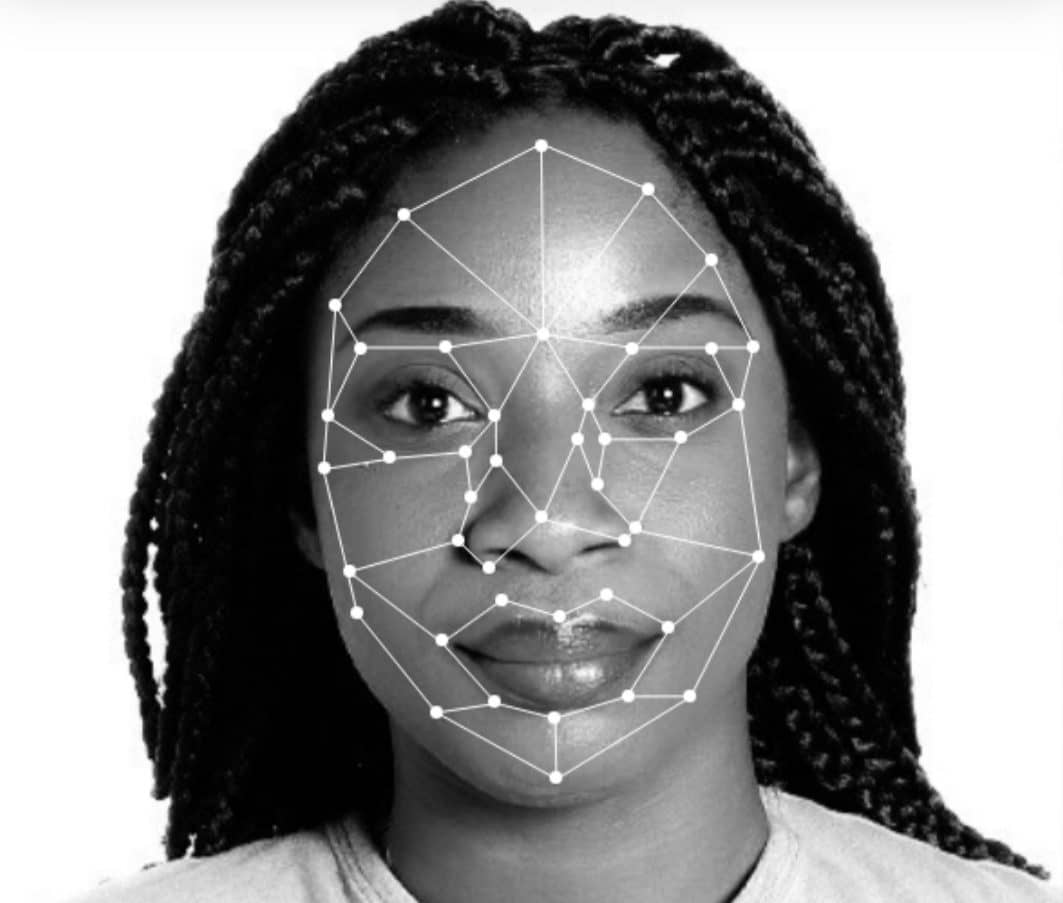 As a B2B solution, N'Guessan confirms the API is built on high-security standards and can run on existing systems. Although with a particular focus on financial institutions, the BACE Group also serves establishments in transportation, telecommunication, security, and schools to mention a few.
More companies -- especially those that require high levels of customer-facing activity -- now see reasons to adopt tech innovation. N'Guessan attests to an increased interest in the product during the pandemic.
"Using our product, businesses can now authenticate and onboard new or existing customers without having to show up in person. The whole process is transparent, secure, remote, and digital."
The BACE Group has other missions it pursues asides forestalling cybersecurity issues; it also has a strong point in promoting financial inclusion. The know-your-customer (KYC) process, for instance, will request a user to capture or upload their means of identification and a selfie to validate their identity.
Leveraging present success for future goals
Operating an advanced innovation like BACE can be challenging in emerging markets like Africa. Asides the fact that businesses do not fully trust the startup yet to handle private data, government regulations don't exactly encourage innovation. But N'Guessan says the startup will keep working to get results.
"We are aware of this, and we have been working to build trust, educate our target, and build quality and secure products. Also, we signed strategic partnerships to get more support and drive our works."
For N'Guessan, the Africa Prize for Engineering Innovation by the UK's Royal Academy of Engineering, which she recently won, will go a long way in earning the business the recognition it deserves.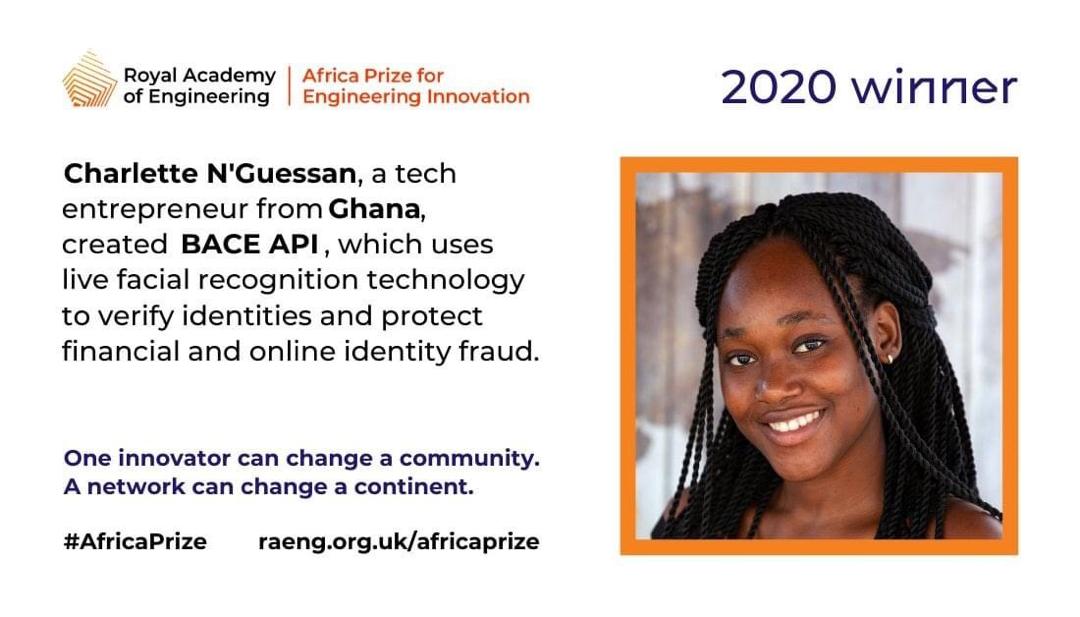 To leverage this, the startup plans to push for some major partnerships, intensify customer acquisition, and include other African markets.
Meanwhile, in a recent past, there was a customer acquisition moe that happened. Just as COVID-19 began spreading in Africa, BACE Group afforded businesses struggling with KYC and online identity breach to integrate their API at a discounted rate. While this goes an incentive, select business must be willing to use the tool for three months.
As the startup moves into a full commercialisation stage, the founder believes that there are always untapped opportunities in Africa that create room for innovation. Ultimately, the success of a startup on the continent strongly depends on how well it can survive despite challenges.
Featured Image credits: Supplied
https://zp-pdl.com/get-a-next-business-day-payday-loan.php
https://zp-pdl.com/get-a-next-business-day-payday-loan.php
https://www.zp-pdl.com
где взять беспроцентный займ
займ без отказа спб
манго займ онлайн