The office suddenly felt much colder as the young man took in the departmental officer's words. His dream of being one of the foremost robotic engineers at a top university in the Francophone world seemed to have ended before it even began as he encountered an unexpected problem.
He had told everyone who cared to listen in Cameroon that he was going to the prestigious Toulouse III University - Paul Sabatier in France to study, and he had gathered enough resources to make it happen. After a tense five-hour flight and barely enough rest the previous night, he didn't understand what he was hearing.
"What did you say?" he asked, to be sure.
"I'm sorry you can't pay with cash Monsieur," the officer responded, "You have to deposit at the bank and make the payment electronically with your card."
Feeling hopeful once more, he thanked the officer. He darted out of the office, making a beeline for the nearest bank, where he excitedly informed the cashier of his intentions and received another shocker.
"You need to have a school certificate to open a student bank account and get a card."
The young man was at his wit's end. He couldn't register for his student certificate without paying with a bank card, which he couldn't get without his student certificate.
It wasn't his fault that he went to France with cash to pay his registration fees and tuition. After all, he'd left French-speaking Africa, where barely 20% of the population had access to banking services, so that was the obvious option.
The young man in this story is Roger Noel Nengwe, Co-founder and CEO of PaySika, a neobank looking to provide banking services to the unbanked in Francophone Africa. PaySika has just raised $350,000 pre-seed from Angel investors in France, England, and Nigeria to fund this mission.
Alongside Stezen Bisselou-Nzengue, Co-founder and CEO, Nengwe is building PaySika on Francophone Africa's existing mobile money infrastructure. It offers banking services not just on an app like most neobanks but on their favourite messaging apps. Think Facebook Messenger, WhatsApp, and Telegram.
Its chatbot helps users open an account, request free physical and virtual debit cards, and make transfers with these messaging apps without having to download the PaySika app or use its website.
While the registration requirements for neobanks in Nigeria, for example, implicitly require you to have a bank account already, PaySika requires the phone number associated with the widely used mobile money.
This mission has given him the confidence of investors like Charles Edouard Bouée (former CEO of Roland Berger), Benjamin Chemla (founder of Stuart), and several others.
Nengwe's Toulouse experience was four years ago, in 2017, before he and his co-founder knew how to build chatbots and financial services applications.
As he sat in the bank, not knowing what to do next, a sandy-haired middle-aged man with what looked like a never-ending smile walked into the bank with deliberately measured steps.
Looking around and waving at some familiar faces, he spotted Nengwe, whose hands covered his face as he tried to calm himself down.
"What's wrong?" he asked Nengwe as he got within earshot, his perpetual smile still in place masking his seriousness.
Nengwe glanced at him, unsure if trusting a stranger in a foreign country was his best move.
Realising he didn't have much choice, Nengwe explained his situation as calmly as he could.
What followed was the stuff of dreams, the kind Nengwe had before leaving Cameroon.
This stranger offered to pay his fees with his card and collect cash. Probably more surprising was the man's seeming familiarity with his story.
This man turned out to be one of Nengwe's professors at Upssitech, in Toulouse University.
This gut-wrenching episode was pretty much par for the course for Africans migrating to study in France. Bisselou-Nzengue, with whom he would later form a close bond, also had a similar experience after leaving his home country of Gabon.
"Later on, I helped some people by providing them with my card and had them give me cash back," Nengwe reveals.
However, he's quick to state that this is not the case for students from Germany or even Asia; it happens to just people coming from Africa.
A seed had been sown, albeit in unpleasant circumstances, and both men would begin thinking of ways to solve this problem, which they figured needed to be tackled at the roots. It was clear that they had to democratise access to cards and digital payments services in countries like Cameroon where, only 34% of its adults have a bank account, DR Congo (25%), and Gabon (58.5%), to mention a few.
Building that first MVP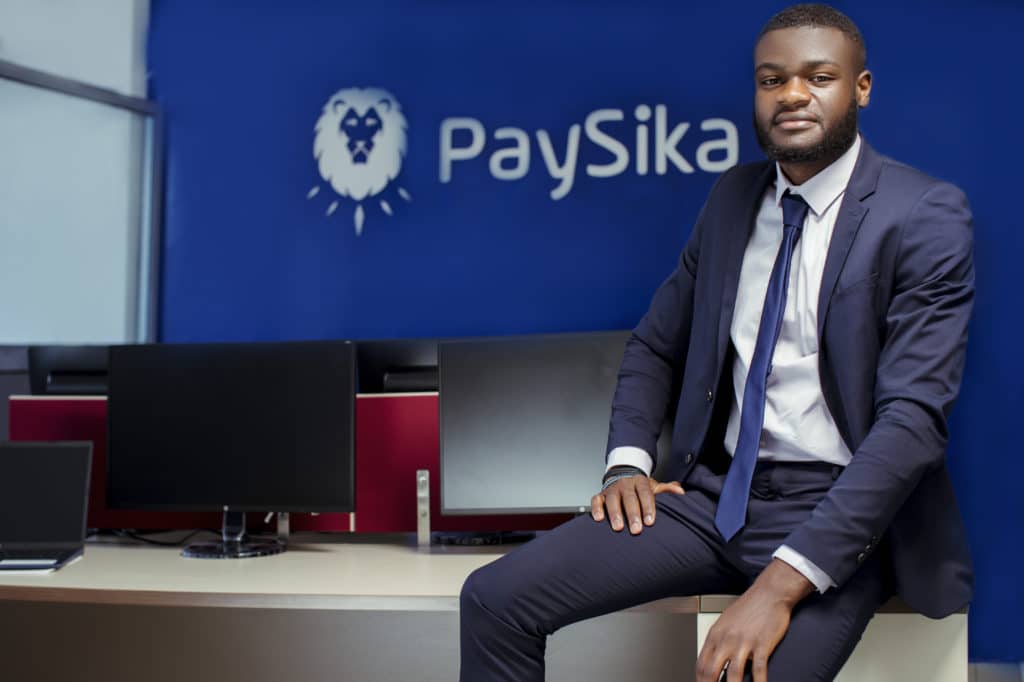 After graduating in 2019, he quickly decided that working for a company was not for him and began to put his knowledge to good use, testing some of his ideas.
"I started my first company, MyMoney, a chatbot that connected to users' bank accounts and sent notifications. But it failed because of product-market fit. We started working on PaySika right after," Nengwe says.
Being one of the most regulated globally, Africa's financial services sector is not kind to newbie fintechs with no track record, so building PaySika wasn't a walk in the park.
Expectedly, the inexperienced entrepreneurs were in dire need of cash to build PaySika's first MVP.
"We entered French Tech Tremplin, a startup competition organised by the French government to invest in high impact startups. We received $23,000 that helped us in part to build the MVP at the beginning. This plus friends and family, and our own savings, of course," Nengwe says.
Africa might have a distinct lack of senior developers, and local startups struggle to keep them, but PaySika is rapidly securing the goodwill of talented senior developers who experienced similar problems when moving to Europe.
Nengwe also reveals that while fundraising, he and his co-founder surrounded themselves with investors who understand the fintech and banking spaces.
"I would say we were lucky because we were able to get an amazing network of business people that really helped us understand how this startup business works.
"We have investors with a background in banking infrastructure. We have some who are CTOs, and some who are really good at hiring. We just surrounded ourselves with people who are knowledgeable about key topics that affect us."
A fully-locked MVP gives Nengwe and Bisselou-Nzengue the confidence to look for mature angel investors. Some of whom would later join its just-concluded round. But despite this funding, a mammoth-sized issue remains unresolved.
"The financial sector in francophone Africa is heavily regulated. So we started scouring through all the details and regulatory requirements. We then partnered with some financial institutions that will help us implement what we're trying to do," he says.
Business model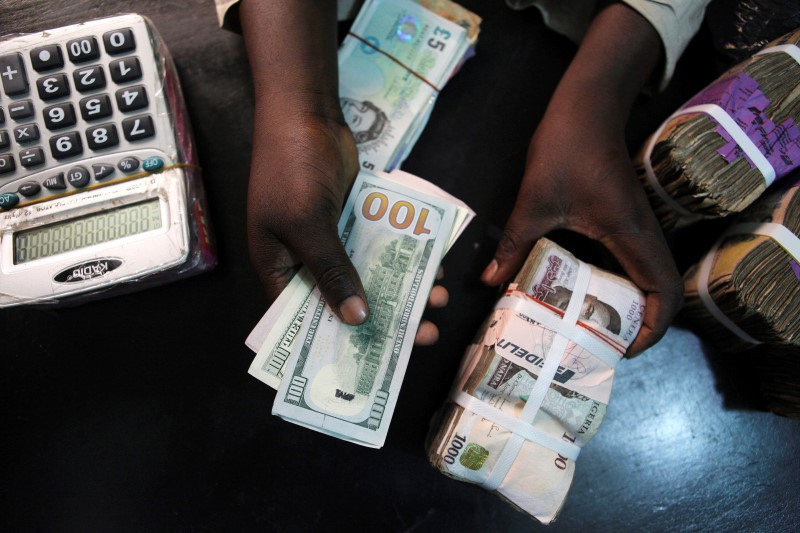 In 2020, Bisselou-Nzengue, COO of PaySika, decided to hone his business skills to complement his technical background. He made the necessary preparations and left for Grenoble Business School in France for a year-long MBA in international business.
The new business he's building with Nengwe needs refining, but they seem to be headed in a promising direction.
With free physical and virtual debit cards and a 1% transaction fee on transfers, the startup does not look like it will be making much money. Nonetheless, Nengwe believes they are taking baby steps.
Though the startup is yet to launch fully, it already has over 20,000 pre-registrations, mainly (90%) made up of young people aged 18 to 35.
"This was gotten organically. We didn't do any sort of aggressive marketing to get people onboard. Just referrals from different people who are excited about what we're building."
The future is within reach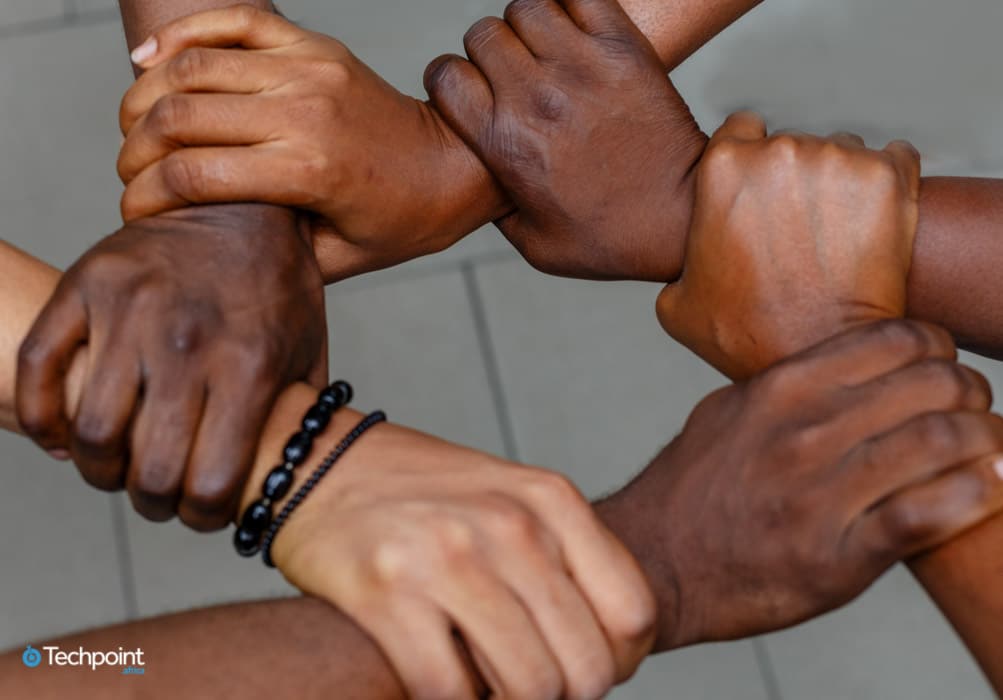 Nengwe says he wants to make the PaySika customer onboarding process seamless enough to cater to people without mobile money accounts. Once it can get its banking licence, it plans to add a savings account service, which he believes would be a major cash cow.
"We will innovate in the offline space, so our customers can also perform transactions offline. But definitely not USSD. We're also planning to hire more experienced developers and build a marketing team."
PaySika has some interesting counterparts in Francophone Africa. Ivory Coast's Djamo is building a financial super app, and Julaya wants to help businesses reach the unbanked. Wave, a mobile money service provider, became the region's first Unicorn in September 2021.
As recently as last year, it seemed like there wasn't much attention being paid to French-speaking Africa, but that seems to be changing.
For Nengwe and Bisselou-Nzengue, their story with PaySika is just beginning, and we'll leave several blank pages to document what promises to be an interesting journey. 
*The conversations and narrative may not have happened exactly the way we told it. But everything was based on facts supplied by PaySika Co-founder, Roger Nengwe, and our research.