On Monday, January 23, 2023 — 13 days into my social media break — my colleague, Chimgozirim Nwokonma, Senior Reporter, Techpoint Africa, brought ChatKJV — a chatbot that responds with a Bible verse based on how you feel — to my attention. I immediately "ran" to Twitter to see what was going on. It turned out that two days before, on Saturday, a user (@0xalzzy) who goes by Miracule on Twitter had tweeted about the chatbot.
People's responses to his tweet further piqued my interest, and I decided to find out what the hype was about from the horse's mouth. A couple of days later, I sat across Andrew Miracle, and we talked about how he started out and, of course, ChatKJV, among other things.
His simple response when I asked him to introduce himself was, "My name is Andrew Miracle. I am a software entrepreneur," My initial thought was, He doesn't look like a geek. I guess him not wearing glasses came as a bit of a surprise.
Remembering that surnames are inherited, I resisted the urge to ask how he responds to being called Mr Miracle. Instead, I asked about his LinkedIn title.
The golden cage called specialisation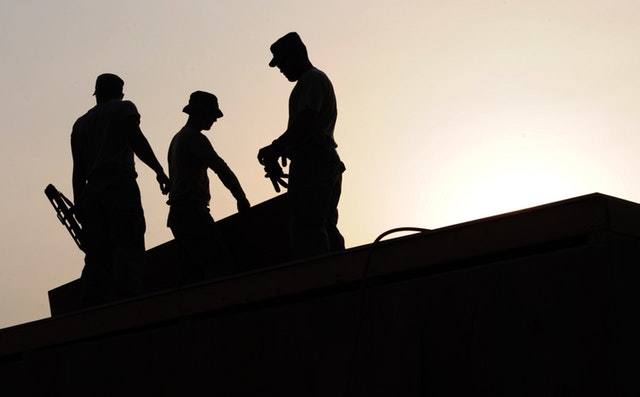 A golden cage is a construct. Similar to an actual cage, it imprisons its inhabitants. However, the prisoners feel a sense of comfort because they essentially have all they need, apart from the freedom to do more. This phenomenon can affect different people at different points in their careers. Specialisation is one quick way employees find themselves on a perch in a cage.
This was probably why Miracle reeled out what he does when I asked about his LinkedIn profile, which identifies him as a Blockchain/Product Entrepreneur.
His experience means he can work in market research down to deployments and growth; essentially, the whole life cycle — market research, ideation, design, development, deployment, and go to market.
However, he was quick to add, "I'm still figuring out that thing. I am one of those people who is a full generalist across the product stack. I don't know what the word is, or how they define it; people say, product architects, and some say, product generalists. But I just like to build stuff."
One could be forgiven for thinking Miracle chose the generalist path because of the fear of the cage, but as we conversed, I learnt that he has always had many sticks in the fire.
Music and technology
To understand Miracle's proclivity for dabbling, he took me back to when he wore many hats. He grew up in church, or as we often say, he was a church boy and found himself filling many leadership roles across the choir, youth fellowship, and other positions. He was typically the go-to guy for everything, and this was where he began developing his operations background.
But that was not Miracle's first encounter with tech.
Back to the beginning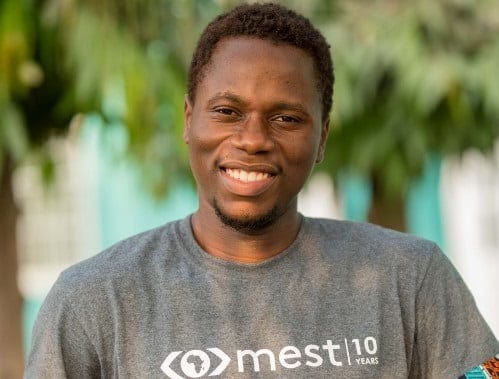 It is commonplace for many people in tech to tell you they got their first computer before their teenage years rolled by, and Miracle was no different. But in his case, he had access to computers, none of which were his.
"Tech has been my passion; it's always been there. My mom used to own a printing business. So when I was a kid, I literally had computers around, and I did the basics required to interact with a computer — Typing With Mavis Beacon, Microsoft Word etc. We then expanded into a cyber cafe, and I used the Internet more than the customers. I was so obsessed with the computer that my sister and I started Terrylicious — a gossip blog for Kim Kardashian and co."
What started as fun soon took a serious turn when a regular customer at his mother's cafe told Miracle he needed to build a website. Quick to rid himself of the task, which he knew little to nothing about, he responded, "I don't do websites; we are just a cafe."
But the man was persistent and returned about a week later, repeating his request. At this point, curiosity had begun to weaken Miracle's resolve, and he'd started to consider it.
"They were working on this proposal for which they needed a website, and so I asked what their budget was. And he says, '₦60,000.' This was in 2013, and I thought, 'Why not?' I still have artefacts from all of this interaction with the old website, pictures."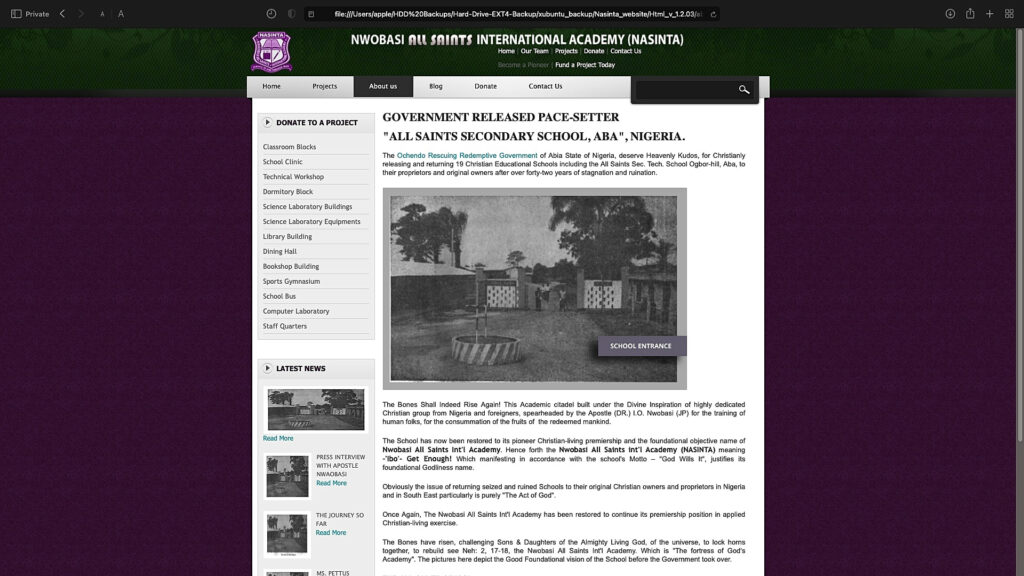 Self-learning
In 2013, Miracle was still a student, and understandably, an extra ₦60,000 sounded good. And so began his self-learning journey, or what he calls a product approach to learning.
Suddenly developing a can-do mindset, he told himself, "I can learn HTML, CSS, and PHP," and in four weeks, he delivered the first version of the website.
"I still remember the technology I used: Dreamweaver,  XHTML, Nivo Slider for the sliders, and I integrated Eyowopay, as at then, to collect donations on a contact form. It was a government school that needed funding, so they wanted to reach out to their alumni, who had done well after leaving the school. People wanted to support, but there was no way to do so, so the next thing was to build a school website."
Three months later, he delivered the final build, complete with contact forms, sliders, pictures, and payment functionality. The thrill of building the website spurred his curiosity, which kept growing and driving him to do more. But he was still in school, and this posed a slight problem.
"So I did it, and it was cool, it worked, you know, and from then on, my curiosity kept growing. I had to struggle with school and tech. And then, at some point, I was like, 'Okay, I've been doing this tech thing and then, you know, running around, like I've been doing a lot.' I remember when I was in school, there were these Nestle distributors in Calabar that needed their whole CRM software. Those were some of the hardest solutions I built, but that was when I got into open source because I leveraged it a lot though the open-source CRMs were written in crazy languages like Java and PHP. What I did was understand a client's needs and use the relevant CRM to meet them."
Overcoming impostor syndrome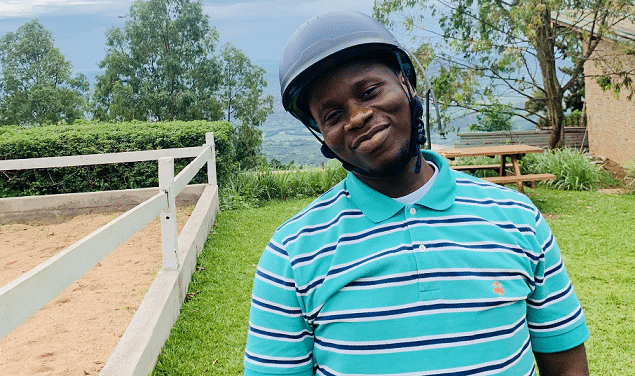 Despite having done considerable work requiring different tech skills, Miracle couldn't shake the niggling feeling that wherever the proverbial there was, he was yet to arrive. So after school, he did what every hungry person does — search. He began researching boot camps, looking for one to teach him the fundamentals of what he had been practising. But while he searched, he remained open to taking on more jobs.
"Fast track from 2013 to 2017, and I had been serving B2B customers and selling CRMs for large-scale distributors across Uyo, Calabar, Port Harcourt, along that whole distribution chain. And then I moved to Lagos from Abia State in 2017."
Miracle's move to Lagos brought him more opportunities. He met a lady who wanted to build a fashion eCommerce startup. Having just returned from the UK, she was looking to recruit lead engineers. She realised over lunch that he understood inventory systems, large-scale eCommerce products, etc. So she made him an offer.
"She said she was working on getting investors to back the products. When I received the offer letter, it was for ₦650k a month, and with other packages and perks, it came to ₦800k. However, at the end of the day, she did not get investors."
That experience stayed with Miracle for a while, and he began to question himself.
"I sat in my room and realised that I was not worth that amount of money. People call it impostor syndrome, but I knew I was not worth ₦800k. So I started looking for boot camps so I could learn the tech thing properly, find out how it really works, what the systems are — essentially first principles — because someone is not going to make me lead at their startup, and I don't know what I'm doing. I had been doing stuff, but I was not really sure."
Entering Moringa School
Miracle began googling boot camps where he could learn the first principles, and he found some in the US and Europe, but applications were tough. He eventually found Moringa School — a Kenyan boot camp — with partnerships enabling them to come to Ghana and Nigeria.
"Their partnerships could not work out in Nigeria, so I applied to Moringa School, Kenya, and it was not too pricey, but it was the right shot. They had two tracks — the first in Ghana and the extended track in Kenya. So I went to Ghana for Moringa School, and for the first time, I sat in a class with people who were just learning about tech. I was not watching a YouTube video or doing an online course; I was learning about the command line, GIT, bash, terminal, the commands to use, how to give feedback, and the soft skills needed. I also learnt engineering team management."
1, 2, 3, REBOOT!
Miracle returned to Nigeria in December armed with the foundational knowledge he believed was necessary to plug any holes in his portfolio, plus a healthy dose of self-belief and confidence. But despite learning the fundamentals at Moringa School, he still believes a product approach to learning is a faster way to learn new technologies.
"That was essentially how I rebooted my tech career. I came back to Nigeria in December 2017 and began a new trajectory that has brought me to the point where I am today. However, I still believe in a product approach to learning because that is how I have picked up new technologies quickly. I only started exploring generative AI last month [December 2022]. It has been flying past me. So I signed up for a course titled Building Generative AI Avatars, but halfway down the line, I was like, 'But this avatar thing is hard,' so what about text? And here I am."
Aware of generative AI's potential and that "the wave had gone," he pondered what he could build.
The birth of ChatKJV
An app, AI, that can respond to you with a scripture based on how you feel.
That was the short message Miracle posted on his Facebook page. He returned to comments asking how it would work and what they would use it for. That was all the push he needed to start work on chatKJV.
Before Miracle and I spoke, I'd interacted with chatKJV.
My query: Making the best decisions for my family in 2023.
ChatKJV's response: Proverbs 3:5-6 says, "Trust in the Lord with all thine heart; and lean not unto thine own understanding. In all thy ways acknowledge him, and he shall direct your paths." This verse encourages us to be wise and to seek God's guidance for all decisions. Trusting in the Lord and seeking His wisdom in all matters will help you make the best decisions for your family in 2023.
But when I asked its opinion on whether to switch careers, it was honest enough to say it could not provide advice on whether I should change careers because it was not familiar with the subject. It followed with, I do, however, have a wealth of knowledge when it comes to the Bible. If you have a related question, I would be more than happy to help.
So I tweaked my query and introduced the word "concerned", and voila, the previously ignorant chatKJV had an opinion.
That's a great question. Proverbs 16:9 says, "A man's heart plans his way, but the Lord directs his steps." This is a reminder that God has the ultimate plan for us, and we should seek His guidance when making decisions. By praying and asking for wisdom, we can be sure that the path God has set before us is the one we should take.
One thing I noticed about ChatKJV's replies was that it didn't just respond with a scripture to address my queries, it went a step further and added commentary, if I can call it that. It also responded to my tweaked query because of the inclusion of concerned in my third query.
"Keywords are key. It has been trained to respond to feelings and emotions. So when you use emotive keywords, you get more tangible responses."
Quizzed on ChatKJV's performance, a smiling Miracle had this to say.
"ChatKJV is built on top of a generative AI solution called GPT3; it's an LLM which is a large language model. GPT3 is not the only LLM in the market, there is PaLM. Google and Meta have researched large language models across their whole product stack.
Fun fact: GPT3 is a large language model from OPENAI, the makers of ChatGPT
"However, GPT3 has been the most accessible LLM model to date. So, what it does is essentially train a machine to guess what the next sentence should be. That's essentially how it works. But you have to train it on certain responses. It's supposed to guess the next word after what you say, and it has been trained on so many words. It has been trained on the knowledge of ages — Bible scriptures, news, etc.
"So, what you do is to tell the machine to block out everything it knows and focus only on the scriptures. And for every right answer it gives, you give it a pellet. That is essentially the full stack of the whole design, from ChatKJV down to leveraging GPT3 etc. The process is called model fine-tuning."
Speaking about the accuracy of selected scriptures and the applicability of the following commentary, Miracle said each response is a combination of output from GPT models, Davinci and Curie.
"Across the GPT models, there are Ada, Curie, and Davinci. Davinci is the most powerful of them; however, Curie is the most chatty. I asked Davinci and Curie to give me responses. Davinci is always accurate, so it will give you that Bible verse. Curie is always chatty, so it would always be chatty.
"So when Curie gives me a response and Davinci gives me a scripture, I match them. That's all. It's a synergy between two of them — the chatty one that does not always know everything and the all-knowing one."
DaVinci provides the scriptures, while Curry adds the commentary. And according to Miracle, if someone else were to enter the same queries as me, they'd get different but equally applicable responses.
Next steps
As we wrapped up, I asked what was next for ChatKJV.
"I am thinking of publishing an app, but I need to hold the fort a bit longer to validate how it is to make it sustainable because right now, it is burning cash. A couple of people have suggested donations. I have a Buy Me a Coffee set up, and some people have bought me coffees. If it is going to survive on donations, [the question is] for how long?
"Every time people have conversations, a model needs to be rewarded, and those rewards cost tokens. So sustainability is key. Once I figure it out, ChatKJV will come in an app."
Speaking more about the reward system, Miracle said he purchases tokens from platforms, and they handle the rewards. Probably trying to dumb it down, he added, "It's almost like bitcoin, but for AI. You mine with CPU and processing power and get a coin. The rewards also work in the form of processing power and GPUs, which determine the cost.
"Figuring out the path to sustainability would include owning our stack of GPUs, but this is a cost-intensive process that must be worth it if we ever want to do that."
When Miracle is not neck deep in tech, he plays the piano, hangs out with friends, or travels — when tech gives him some time.
"Music is my go-to fun activity. That's how I chill."