When I heard about the man that knows almost all the gadgets that have been launched in Nigeria, I was intrigued. Soon after, I got a chance to meet Yomi Adegboye -- popularly known as Mr. Mobility -- the man behind Mobility Arena, the largest mobile technology blog in Nigeria. On the day of my interview, I got lost, trying to locate his office. His kind and reassuring voice rid me of my apprehension of being late for the interview.
He grasped my hand in a firm handshake and welcomed me. His office is fittingly situated in Ikeja, popularly known as the "computer village" -- the home of electronics and gadgets in Lagos.  One would immediately notice the phones, a mix of the old and contemporary. Before we sat down for the interview, he joked about me wanting to see the 'ancient' phones. "I don't have most of them anymore", he said.
Global System for Mobile communication (GSM) was introduced in Nigeria in 2001 and it became an instantaneous success. Several opportunities and development came through the popularity of these phones. The acceptance of digital technology grew from a few to millions.
One of the pioneer bloggers in the mobile and digital technology space is Yomi Adegboye, who started blogging in 2004. He has spoken at several tech events in Nigeria and abroad. In 2014, he became one of the first Nigerian tech bloggers to be endorsed by a brand. And for three years in a row, he received the YNaija/Ndani TV's YTech 100 award. All these for his contributions to the tech space in Nigeria.
How did you get into the tech space exactly?
It was a few years after my university education that mobile phones came into Nigeria. I graduated in 1998. In 2001, my church needed a website. Back then, there were only a few web development firms and they charged an arm and a leg to get a website done. We couldn't afford their prices, so I set myself to learn. I learnt by going to the cybercafés. - Mr. Mo
As of 2001, personal internet access was a luxury. However, cybercafés were established structures at this time. You purchased a time ticket with a password to access the internet. Mr. Mo learnt web designing and HTML through the snail speed internet which was synonymous to cybercafés. He eventually built the website and decided to make a business out of it.
What was website design and hosting like for you then?
After the church website, I began to design websites for people. Web hosting in Nigeria was still quite unpopular. The only one I knew in Lagos then was at Victoria Island and they would ask you to be present at their office to open an account. That was a problem for me because it's a virtual product. Why do I have to be physically present? I decided to do mine differently. I set up a website by coding with HTML.

There was a form on the site, where people could pick a web hosting plan and know how much each hosting plan would cost.
One of the hassles that Mr. Mo pointed out was payment. There were no ATM or debit cards, hosting companies needed to apply for a Mastercard from Graphcard through third-party agencies, which then gets shipped to the person's location. Transactions could be denied if IP failed to match graph card.
The whole process was tasking. To fund the card, you had to open a domiciliary account, and then transfer money through the bank. I was curious, how did customers pay for their hosting plans? He then mentioned FlashMe Cash.
Launched in 2002, FlashMe Cash was one of the products and services that accompanied the commencement of GSM operation in Nigeria. It was the first SMS payment scheme in Nigeria, where one could send money to another via a text message. FlashMe Cash was introduced by the First Atlantic Bank which merged with three other banks in 2006 into First Inland Bank. In 2008, the bank was rebranded as FinBank, before it finally merged with FCMB in 2012.
Mr Mo's business benefited a lot from this scheme.
The FlashMe Cash number was there on the website. So the process was really simple. Fill the form, send payments through FlashMe Cash and you are good to go!
He recalled that the simplified process enabled his small startup to beat most of the big brands in terms of subscribers.
How were you able to manage your clients?
All the years, I ran that business; my clients kept saying that they had never had that kind of customer support in Nigeria. They would send an email and within 30 minutes, they had a response from me, day or night.
How was that possible without a bot?
MTN at that time had introduced Circuit Switched Data. It was a dial-up internet for mobile phones. It cost ₦50 for a minute; the same cost as voice calls. I got myself one of the ancestors of smartphones. The Motorola Accompli 008. It was a clamshell which had a touchscreen with a stylus. It also had email facilities. I set it up such that it would dial into my mailbox every hour to retrieve my emails and send out the ones pending.

This saved me the cost of transportation to the cybercafé . And that was how I was able to offer the speedy customer support that my business was known for at the time.
He credits the success of his first business -- Domain Standard Network -- to mobile technology. His smartphone was constantly by his side as a virtual assistant. His wife calls it her competition. "Once it alerts me, I'm up to attend to my clients." At some point, he decided to share his knowledge and love for mobile technology with people. That was how the 'Mobility movement' started.
It is fascinating for Mr. Mo that everything could be done on a mobile. He recalls that for a period of time, the Nokia Communicator was his PC. He would code, host websites and upload blog posts on that device.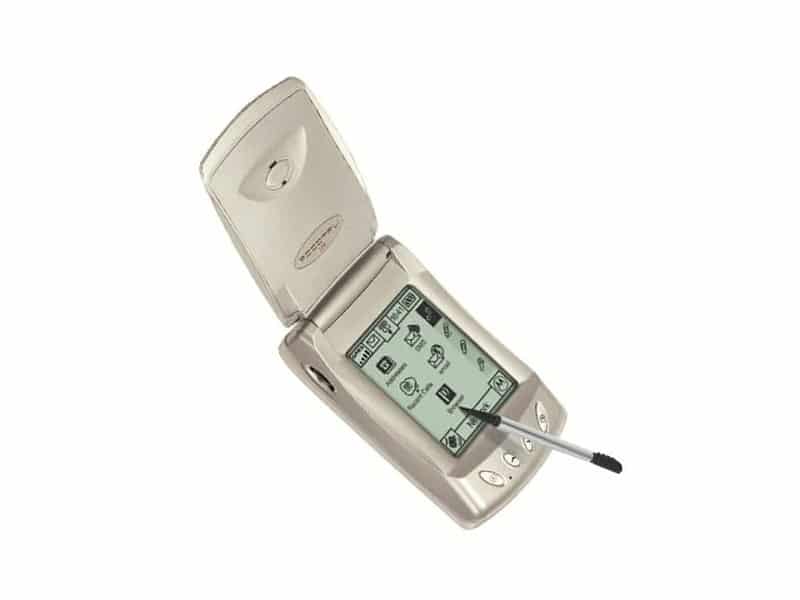 How did you come about tech blogging? Did you have a background in tech?
I studied Architecture and Design at the university and the very first time I really sat down to use a PC was after my university education. My first tech blog was named GoSmartMobile. I built every single web page in HTML. I would write reviews, then add pictures manually in codes before uploading to the server.

It was interesting. I would write a review for every phone I used, share tips on how to get an email on your phone. To get emails on your phone, you had to configure the POP ports, SMTP and the likes. Google has simplified a whole lot. Back then, there was no unified operating system (OS), so settings for each phone differed. Nokia had the Symbian S60, Sony Ericsson had Symbian UI, and Palm had Palm OS, so there was a lot to share. As I shared this information, the blog grew.
He would eventually lose the GoSmartMobile domain name due to payment card issues. However, in 2008, he registered mobilitynigeria.com and continued to share reviews and his knowledge.
How do you get the phones you review?
In the early days, I bought every single one of them. After reviewing them, I would sell them off.
Tech blogging without sponsorship must have been hard in the "early days." However, he was quick to point out that building anything is quite tasking. " My wife used to complain that I was depleting the family finances," he laughed, "But no one is going to give you phones to start with. One has to prove his worth."
Mr. Mo got his first review unit in 2010 -- six years after he started blogging. It was from Nokia. "The Nokia N8, was like the god of all phones then," he grinned widely. "I was asked to review and keep it. Since then, I have gotten every Nokia flagship launched in Nigeria."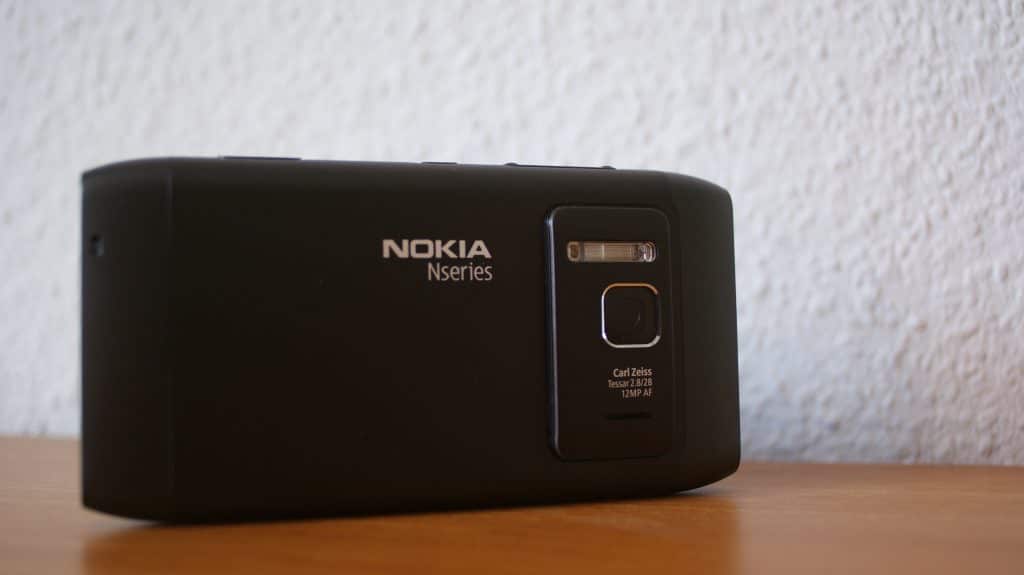 He was quick to add that recognition from the brands only came from consistency, hard work and passion.
How did your parents feel about your web hosting and tech blogging business?
My parents did not have an issue with my choice of career because they knew I've always been curious and creative. Back then, my dad started buying me cheap gadgets and I'd fiddle with them. That was where my fascination with gadgets originated.
Play was a huge part of Mr Mo's childhood and he appreciates his parents for allowing him to explore. While discussing the benefits of play, he admonished parents -- "Let your kids play. Discovery for children comes through playing. Don't lock them into a rigid mould of the school routine."
Mr. Mo reasoned that while the school system honed his analytical, problem solving and social skills, he had to learn about blogging entirely on his own." According to him, "half of the jobs that will be available for their generation may not exist just yet, so how does the school prepare them for it?"
A word for the youth?
Do whatever it takes to succeed at what you are interested in. Invest in knowledge. Every generation is powered by the technology of its time, so do everything to stay up-to-date. Don't be a relic.
Recently, he shared a similar advice on Twitter.
Technology is a tool for....EVERYTHING. Every single freaking thing you can think of. Embrace it or become a dinosaur.

— Moverick (@moverick) September 13, 2016
"To educate others, you need to be an avid reader and learner, " Mr. Mo said. In the past year, he has learnt how to improve his search engine optimization (SEO), big data and structured data.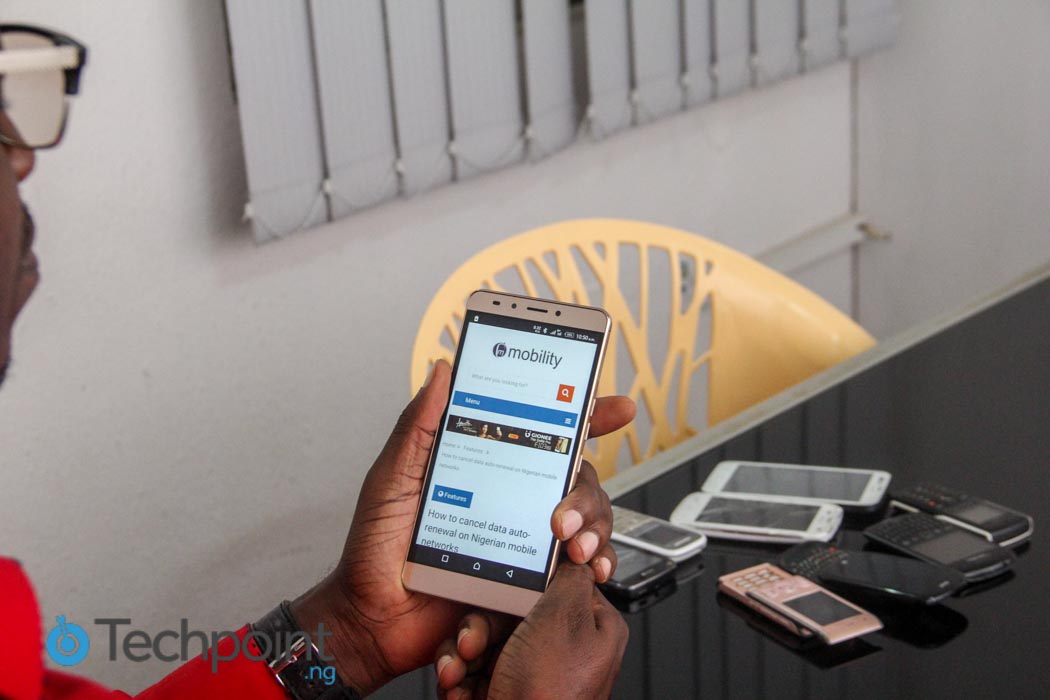 12 years later and armed with a reputation of running the largest mobile tech blog in Nigeria, there is still no slowing down for Mr Mo. He calls it a never-ending adventure. "This is just the beginning ," he says "I'm still building."
He believes that fame can quickly become one's undoing, therefore, he doesn't want to relax. "There are over 180 million people in Nigeria. A lot more in Africa, I want to reach more and there's nothing stopping me."