The coronavirus has given Africa's growing gig economy a boost with outsourcing and remote work embraced more because of the need for social distance. In the past few years, Africans have begun taking advantage of several remote work platforms modelled after popular ones like Fiverr and Upwork.
As established in this article, many of these platforms have either failed or are struggling to scale. They are often plagued with funding challenges, buyer-seller distrust, securing user data, and sorting out payment methods, to mention a few.
However, the region is believed to be outgrowing some of these challenges by adopting collaborative tools and technologies. On the one hand, using gig workers' online and offline services is cost-effective because fees can be negotiated based on schedule, unlike full-time employees. And on the other hand, sellers have more options.
Nevertheless, people have bad experiences now and then. Femi Taiwo -- a tech enthusiast and professional who often engages freelancers -- relays how one such experience cost him a fortune. He, however, admits that it was because he failed to do his due diligence.
He decided to join the gig marketplace by building a product to save clients from disappointment and afford talents more choices.
By the end of 2017, he launched TERAWORK, an on-demand talent marketplace that focuses on digital services and encourages non-digital professional services to provide value for others.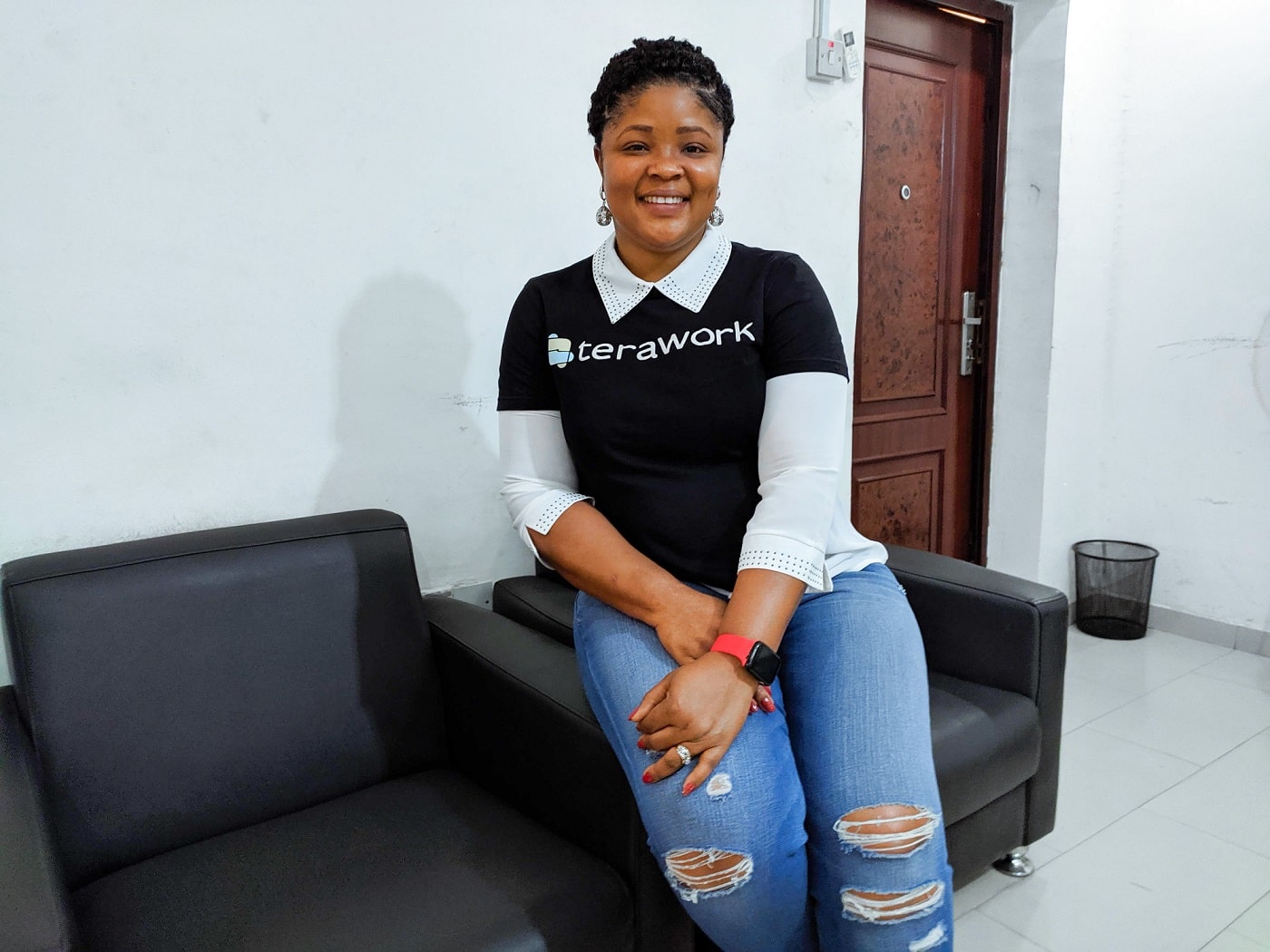 "I began to put the things that I'd practised offline into building a platform called TERAWORK so that people like me, who are doing side hustle business or need expertise they can't give, can come to a place where they can hire talents on demand and add value to everyone."
Building from the inside out
Building from the ground up with two Co-founders -- Titi Ogunsina-Taiwo, Chief Operating Officer (COO); and Abimbola Sarumi, Director of Engineering  -- Taiwo says it wasn't a smooth ride from the start. However, he attributes the current progress to taking feedback and refining the processes.
At the centre of the product and processes is a credible team that he reveals was built deliberately. He adds that the team that has grown to ten includes a few people hired through the platform.
"Everything you see on TERAWORK is built in-house. We bring talented and passionate people together. We have developers, digital marketers, and persons in growth, sales, and operations."
To further validate their work and credibility, the company uses the services of the talents on the platform.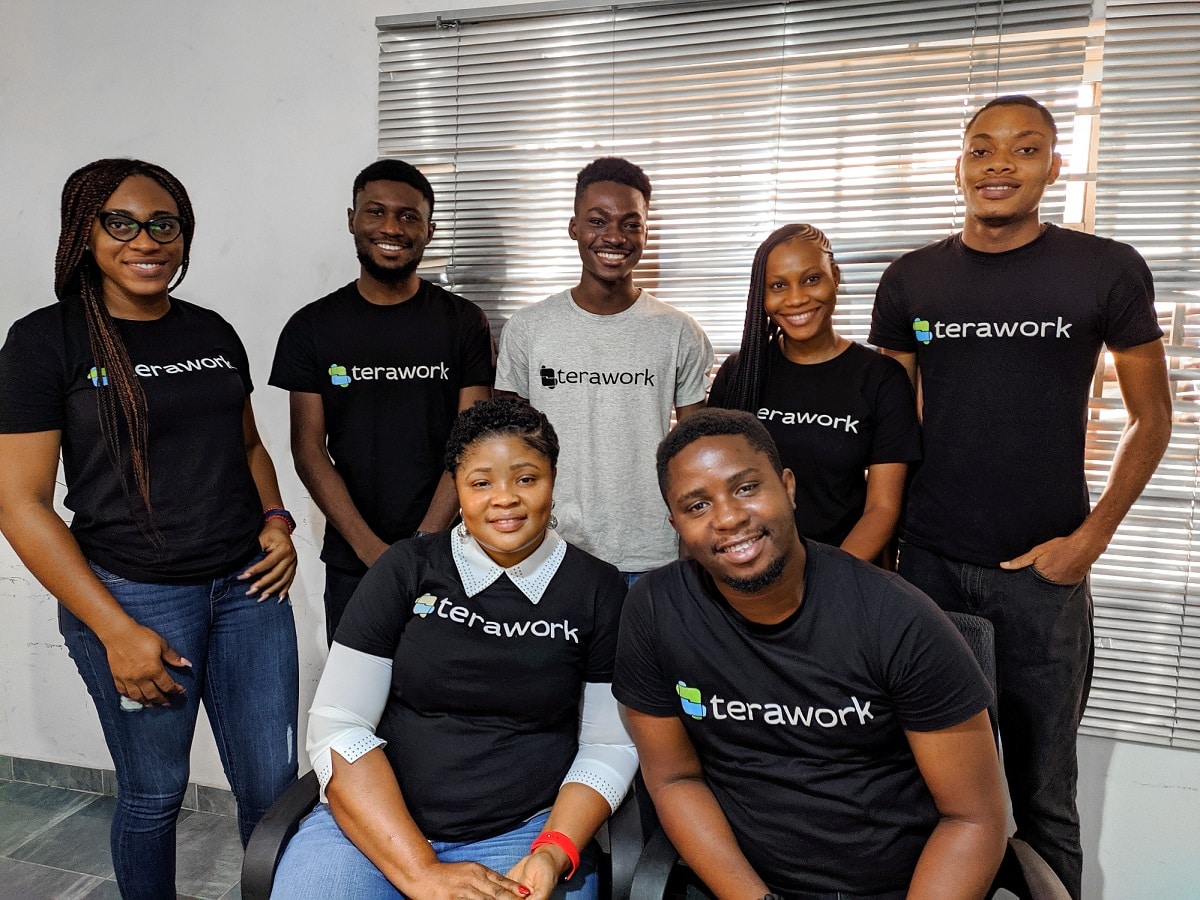 Using TERAWORK
Similar to the likes of Fiverr, talents sign up and are verified on TERAWORK free of charge. After opening an account and building a profile, the team carries out a vetting process before users' profiles are made public. After users go live, they can give or receive jobs.
Verified users being onboarded as sellers have a homepage equivalent to a personal website -- terawork.com/home/ -- that includes their portfolio.
Registered users can switch between client and freelancer mode with the same account. Also, freelancers can register for different services using a single account.
Depending on how soon the minimum requirements are met, the onboarding process can take as little as a day or more than a week.
After a client reaches an agreement with a seller, the payment is placed in escrow in TERAWORK's account until the client gives a job completion confirmation. Following the deduction of its commission, TERAWORK sends the funds to the freelancer's wallet.
Despite the similarities with other platforms, Taiwo believes one part of the business model is unique.
Depending on the type and volume of work done, TERAWORK charges talents between 7% and 13% commission. The founder believes it is reasonable compared to the average of 15% common in the freelance marketplace.
Engaging talents, retaining clients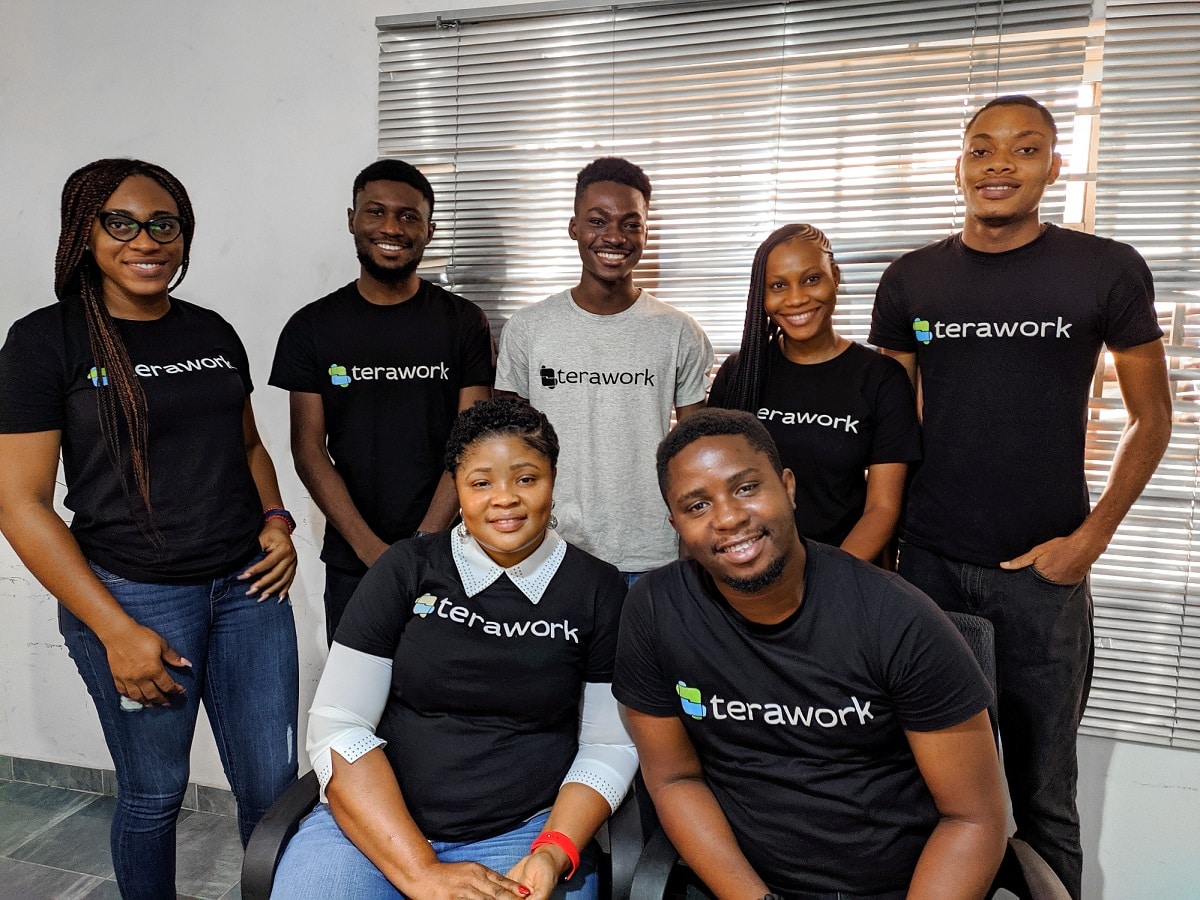 It is common to find online freelance platforms that focus on digital products, but TERAWORK also encourages professionals in fashion, fitness, events, confectionery, design, and artwork, among others. Although this service is still in its test phase, Taiwo claims it has received an encouraging reception.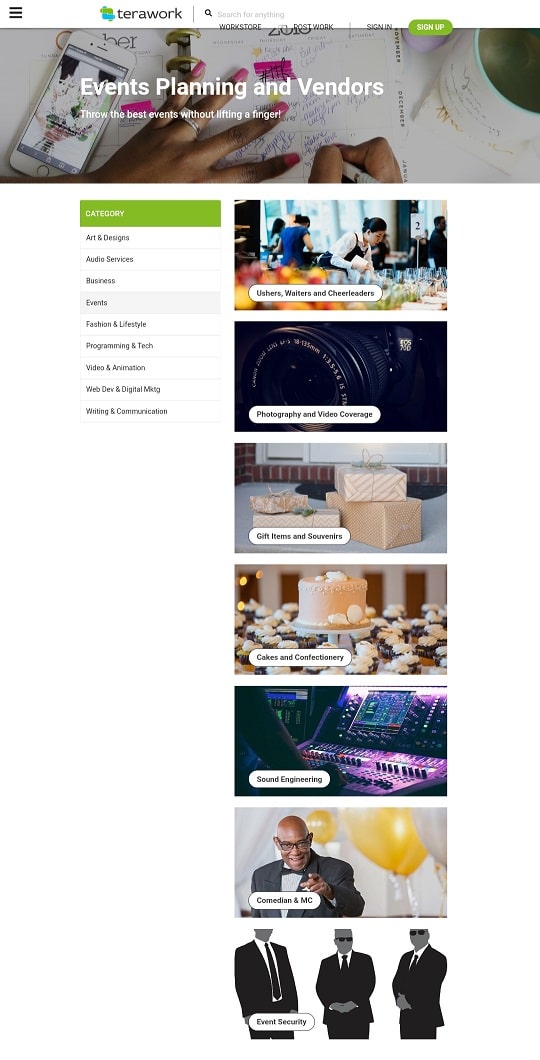 "We want our sellers to deliver them not as a product, but an experience. We have cases where Nigerians in diaspora buy customised cakes and customised throw pillows etc. from sellers on our platform for their loved ones in Nigeria. Companies in Lagos buy branded gift items/souvenirs and have them delivered to their customers in other parts of Nigeria -- Abuja, PH, etc. -- without worrying about delivery logistics; they simply picked sellers based in those locations," Taiwo explains.
In all, users can register under one or more of 56 services in 9 categories.
While this seems like a lot for a three-year-old startup, the Taiwo says this is deliberate because it wants to pride itself as a one-stop platform for professional services.
"TERAWORK is a one-stop online freelance marketplace where anyone, especially business owners, can hire freelance professionals or agencies offering varieties of professional services on-demand as needs arise to handle their tasks, projects, and outsourcing needs extending to weeks or months to grow their businesses and create economic values."
Admittedly, handling and monitoring requests means more backend work needs to be done. However, this doesn't affect the quality of jobs delivered because of the platform's structure.
Apart from having a robust customer service unit, Taiwo claims that the platform was built to be independent. To ensure that clients conveniently engage sellers on the platform, freelancers have a real-time chat feature for communication on their homepage.
However, to guarantee that buyer-seller interaction is optimised and prevent transactions from being done outside the platform, conversations are AI-filtered. Chats that include sharing contact details, social media handles, and inappropriate words are flagged; sanctions are also in place to deter further errors.
Unpleasant past experiences taught the team to make sure users are informed about the commission, payment process, relationship with other users, and conflict resolution.
Survival tactics and plans
After three years of operating, the startup has survived on an undisclosed funding round and revenue turnovers. Although it is yet to break even, Taiwo believes the startup is close to that point as it had a good run in 2020 during the pandemic.
"We have an angel investment, not so much but something enough to keep us running until today along with the income we earned from the commissions. We are close to breaking even and making a profit which we will achieve in 2021."
Having gotten funds from some awards, Taiwo considers the experience gained from the first edition of the Forbes Digital Startup Accelerator program invaluable.
Acknowledging that marketing the platform to people has been a challenge, he says unsatisfied first-time users are guaranteed a refund. However, retention is easy once users overcome their scepticism; this usually happens after a convincing first trial. He also points out that there have been referrals from satisfied customers.
Currently serving South Africa, Ghana, Sierra Leone, Kenya US, UK, Canada, and New Zealand to mention a few, the platform supports 11 currency options to suit clients' offers.
The founder believes that a mobile app -- to launch Q1 2021 -- will give users a better experience, translating into revenue.
Taiwo is optimistic that the business will stand the test of time despite the presence of competition.
"We've invested so much in this space, we've iterated, gotten feedback from users and plugged it back into the process to make it better. We are looking at expanding and gaining market share in terms of users and transactions. I believe this is possible when we keep offering users the value they desire," he concludes. займ наличными москвазайм мгновеннозайм на карту от 18 лет