For the past 3 years, the public outcry over brutality and extortion, carried out by 'SARS' police officers on Nigerian youth, continued to fall on deaf ears of the government.

Techpoint Africa maintains that there is no justification for such extrajudicial activities at the hands of those who are supposed to protect the citizenry.
#Nigeria: The government announced SARS will be dissolved. Protestors vowed to continue protests to end police brutality and impunity.

There is scepticism that the announcement may be a ruse. #EndSARS #EndSARSNow #EndSARSBrutality #EndSarsProtests
Report: https://t.co/UCs5QVg7jE pic.twitter.com/ZtJbUbFESu

— Anonymous (@YourAnonCentral) October 11, 2020
This is why we stand with everyone, home and abroad, who participated in peaceful protests over the past week.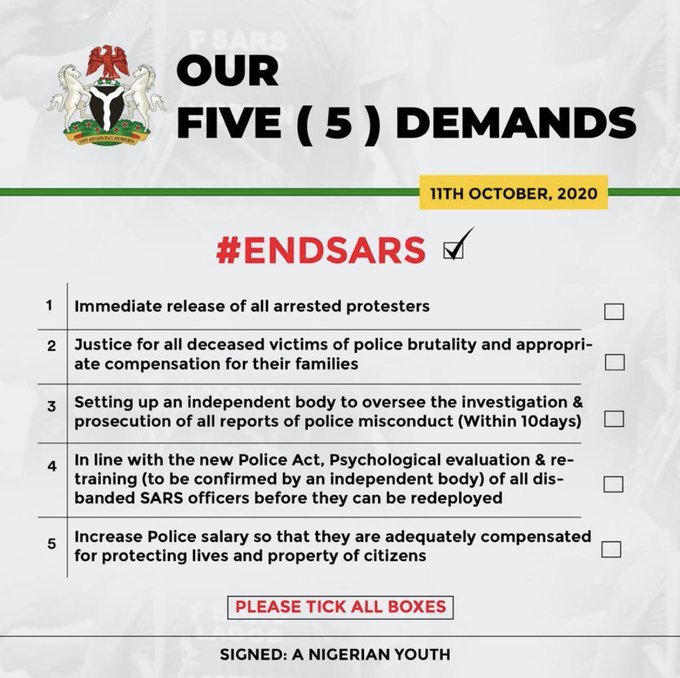 Techpoint Africa also endorses the #5for5 message which demands:
Immediate release of all arrested protesters
Justice for all deceased victims of police brutality and appropriate compensation for their families
Setting up an independent body to oversee the investigation & prosecution of all reports of police misconduct (within 10 days)
In line with the new Police Act, psychological evaluation & retraining (to be confirmed by an independent body) of all disbanded SARS officers before they can be redeployed
Increase police salary so that they are adequately compensated for protecting lives and property of citizens.
For minute-by-minute updates on the #EndPoliceBrutality movement, visit endsars.com.
https://zp-pdl.com/fast-and-easy-payday-loans-online.php
https://zp-pdl.com/online-payday-loans-cash-advances.php
http://www.otc-certified-store.com/asthma-medicine-usa.html
https://zp-pdl.com/online-payday-loans-in-america.php
вивус займ онлайн
взять займ на карту сбербанк
оформить займ на карту маэстро
Want to learn how to market your business and make more sales online? Register for SME Clinic 2021 and gain skills to grow your business. Get your Early Bird ticket now (offer ends soon).