Key points to note
Nigeria has been re-elected to the International Telecommunications Union (ITU), a council with 24 other members. The arm of the United Nations sets policies for technologies like radio, television, satellite, telephone, and the Internet.
Founded in 1864, before the invention of the first telephone, the body was created to manage communications between countries. Following its integration with the United Nations, the agency now regulates technology globally.
Although this seems like a welcome development, we need to pay attention to happenings in the ITU, as it could determine our freedom on the Internet.
Some context
I'll try to make this quick. On Monday, October 3, 2022, the Nigerian Communications Commission (NCC) shared an email with us about Nigeria's re-election into the International Telecommunications Union (ITU). My initial reaction was, "What's this again?! But then, I looked closer.
If you tried calling friends in the Uk, you'd probably see the country code +44. In the US, the number is +1, and it is +234 in Nigeria. Have you ever wondered who assigned these numbers to each country? Well, that was the ITU in 1964.
The organisation started as the International Telegraph Union in 1865, 11 years before the invention of the telephone. At the time, telegrams were quite popular, and 20 European states signed an agreement in Paris to guide cross-border communications.
The organisation has since morphed into an agency that guides the entire ICT space, including the world of satellites, mobile phones and the Internet itself. In 1947, it became an agency of the United Nations.
With the world growing more digital, the ITU is no longer just a tool for regulating technologies but a medium for political influence. For instance, a region trying to break away from a larger country could lobby the ITU for its unique country code while lobbying other UN agencies.
Fun fact: Most history nerds know that colonials shared African countries like a large-sized pizza at the Berlin Conference of 1885. You probably didn't know that the ITU developed the first International laws for the use of telephones in the same year in Berlin.
Now that we've established the importance of the ITU, let's briefly summarise its structure. The body has 193 member countries and 900 members from the private sector and academia.
The Union is run by the General Secretary and a 48-member council which Nigeria has become a part of, alongside 12 other African countries. The ITU has three main technical sectors. 
The ITU-Telecommunication Standardization Sector (ITU-T) is responsible for setting policies on Internet connectivity and 5G technology.
ITU-Radiocommunication (ITU-R) handles radio systems like satellite ownership and spectrum allocation.
And the ITU-Development Sector (ITU-D) is the part that provides assistance to developing countries to help grow their digital economy.
The experts in these technical sectors meet regularly in silos called study groups to determine policies, and that's where countries lobby the most. The decisions made in the smaller groups get voted on at the quadrennial (Every four years) conferences.
These study groups' current debates have drawn attention to Nigeria's role. We won't go too deep today, but here's what we can spin so far.
Nigeria's ITU role must be watched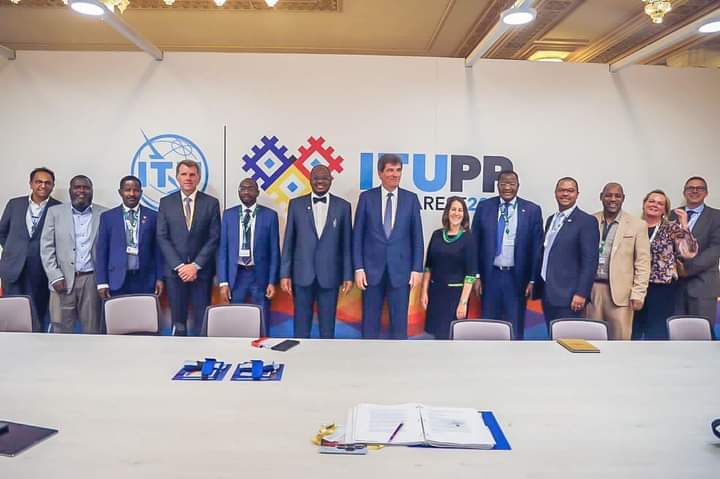 Nigeria was elected into the council in 2018, and as early as March 2022, Nigeria's ICT minister had begun wooing member states to be re-elected. Between 2018 and 2022, the country's telecom regulator has either chaired or vice-chaired ITU-T and ITU-D study groups.
Since Nigeria joined the ITU a year after its independence, the country has witnessed marked improvements in technology, and it's currently one of the foremost startup ecosystems in Africa. In Q2 2022, Nigeria's ICT sector overtook oil in GDP contribution.
While businesses flourish with the Internet's help, it's also fair to state that Nigerian technology companies and regulators don't always see eye to eye. Initiatives like the Startup Bill hold significant promise, but some questions remain unanswered.
Outside of business, social media platforms are increasingly influencing Nigeria's socio-political issues. Twitter hashtags have quickly become offline spectacles with significant impact in the past two years. However, in June 2021, Twitter drew the ire of the Nigerian government, which proceeded to ban the social media giant. The six-month-long ban reportedly cost Nigeria $26 billion.
You might be wondering, how does this concern the global technology regulator that is the ITU?
Proposed changes to the Internet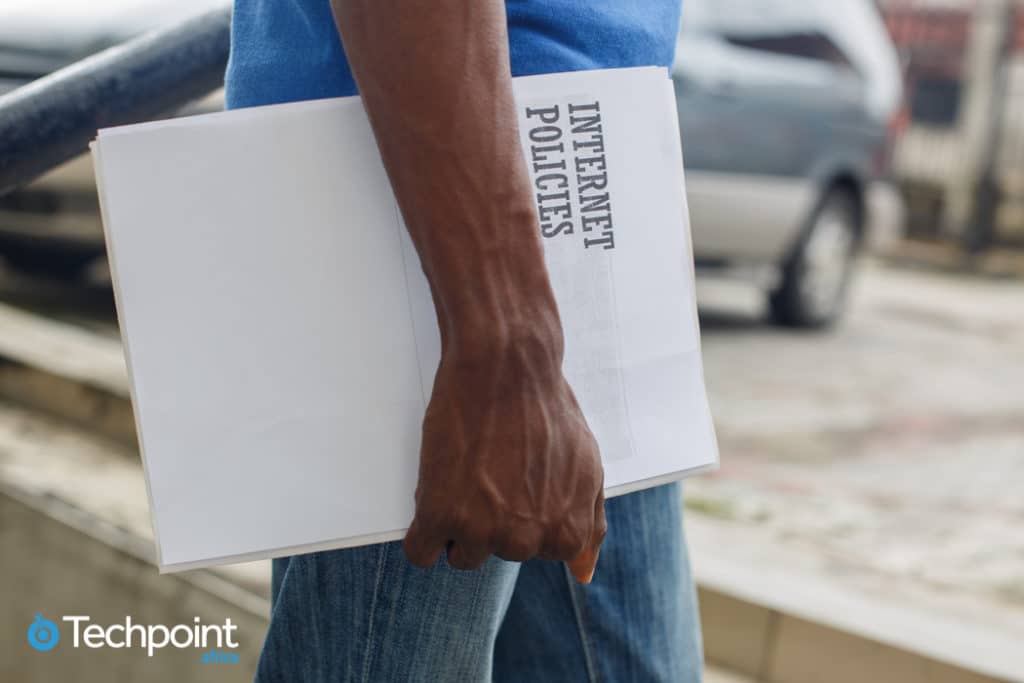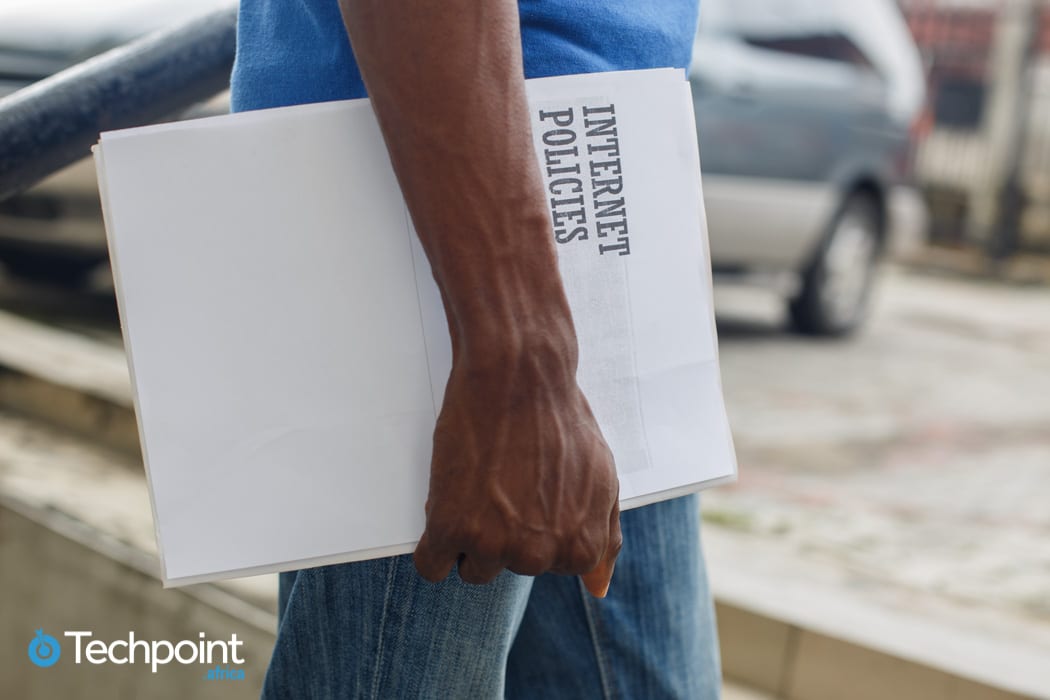 The political divisions between the West and the East also carry on into the realm of regulating technologies. While the West has favoured a more hands-off approach to technology regulation, countries like Russia and China are proposing a new Internet Protocol that governments will control.
Large corporations like Apple, Google, Facebook, and Amazon have arguably controlled our Internet. If these companies go dark at the same time, I shudder to think of what will happen. This freedom may have allowed for widespread innovation but has also caused significant issues.
You don't need to look further than Facebook's Cambridge Analytica Scandal to fully understand the impact of large technology corporations in our world. Slight changes to Facebook's or Google's algorithms could make or break billions of businesses.
However, China has successfully implemented a model with technology companies like Huawei, and WeChat. Users can shop, chat, and surf the web with just one app, under the watchful eye of the Chinese government. Google and Facebook? Forget about them in China.
The new IP proposes a global network with distinct individual networks allowed to set rules on Internet access. The rules could require individuals to register for network access and give governments central control to shut down traffic on a national network.
So far, China has received significant pushback from the West following its proposal. It is no coincidence that the ITU now has a US Secretary-General, Doreen Bogdan-Martin, who will replace the current secretary, China's Zhao Houlin.
If China renews its proposals in the next dispensation…
Will African nations bite or not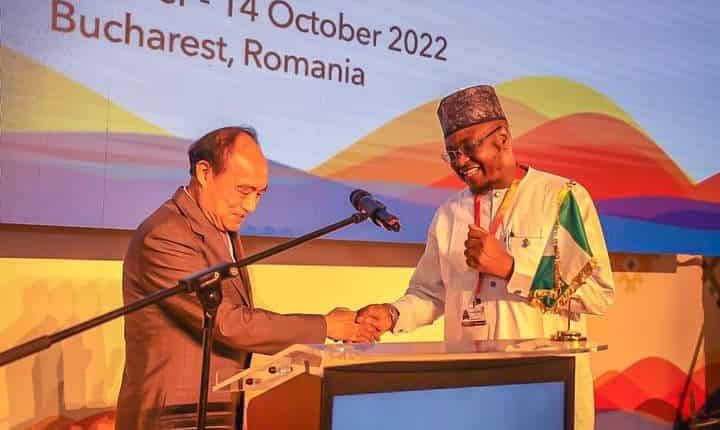 By now, you should probably get where I'm going with this. If not, let's give refreshers.
African countries have a long, well-recorded history of shutting down the Internet for flimsy reasons, including exams, elections, or protests. The benefits of the digital economy have coincided with changes these governments seem ill-equipped to handle.
China has considerable influence in Africa. It has been giving these countries, including Nigeria, loans and writing them off. It has also been investing huge amounts in infrastructure. A case in point is the Huawei-powered Africa Union HQ in Ethiopia.
Unsurprisingly, the new ITU Secretary-General, Bogdan-Martin, is already placing calls for governments to kick against Internet shutdowns. When next are we going to see the proposed policy changes from China, or ITU election losers, Russia?
If push comes to shove, will Nigeria — and other African countries — align with the open and free Internet we now enjoy, or will it opt for more control that China is proposing? Let us know what you think.