Long before tech startups democratised investing in the stock market, anyone looking to invest in the stock market needed a significant amount of money. But that changed with the entrance of startups like Risevest, Bamboo, and Chaka.
For the first time, Nigerians could buy stocks with as little as $10 (₦5,000). Although most stocks available are of foreign companies, that innovation provided Nigerians with a way to invest small sums of money.
Similarly, Airbnb upended the hospitality industry when it made it possible for individuals to rent out their homes. In the process, it allowed people to get a slice of the pie that is the hospitality industry.
Helping Africans to own commercial real estate
In some ways, owning a property is the Nigerian dream. However, the absence of suitable mortgage or financing options means one would require a considerable upfront investment to live their dream. With only 2% of Nigerians reportedly having up to ₦500,000 ($870) in bank deposits, owning a property is out of reach for most people.
Fractional investment startup, Enterprise Hotel, hopes to change this by offering Africans the opportunity to invest in commercial real estate with as little as ₦30,000 ($52).
Like the model used by investment tech startups, individuals can now own properties with minimal investments. The startup offers three product classes, the first being the room sale. Under this arrangement, individuals can outrightly purchase a room.
The block sale is the second level, and for this, Enterprise Hotel divides a room into ten blocks, allowing people to purchase each block. So, if the price for a room has been set at ₦30 million, for instance, a block would cost ₦3 million.
The unit sale is the last unit, and with this, Enterprise Hotel divides the room into a thousand parts. Consequently, it becomes easy for more people to purchase real estate regardless of their income levels.
How Enterprise Hotel makes money
Enterprise Hotel makes money in two ways. The first is via the sale of the rooms and the second is through a management fee paid by the investors. With the management fee, Enterprise Hotel covers management costs, including recruitment on behalf of the investors.
So why real estate? Uche Ajaere is the co-founder and CEO of Enterprise Hotel. You may recognise the surname, and that's because he's a director of GIG Group.
While the GIG Group is popularly known for the transport company, GIGM, it also has investments in other industries, including real estate. For over eight years, Uche has been involved in the operations of the real estate division. Simultaneously, he has kept an eye on developments in Nigeria's tech ecosystem.
His time working in real estate showed him that only a handful of people could afford to buy or own real estate. In Lekki, Lagos State, a four-bedroom duplex costs about ₦100 million ($173,913). This is out of the reach of most Nigerians who earn less than ₦150,000 ($300) annually.
As a result, he decided on a startup that gives people a chance to own real estate regardless of how much they have.
Challenges and competition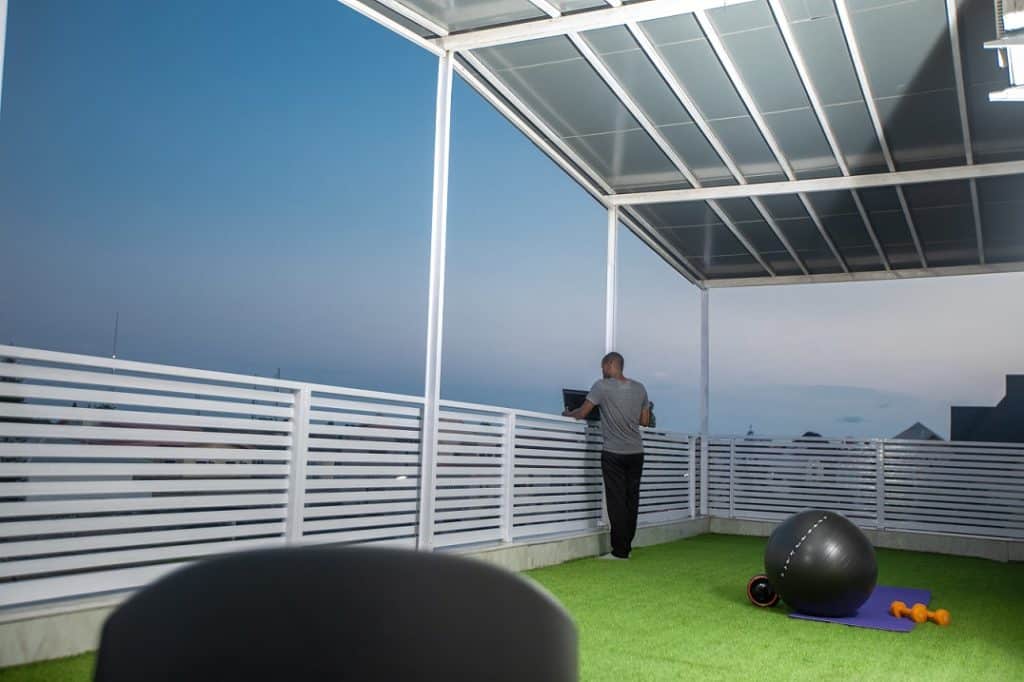 Most of the growth in Nigeria's startup space has been in fintech, with a handful of other industries represented. The real estate sector has seen very little innovation, with startups like Spleet and Muster attempting to solve the issue of rent for Nigerians.
One reason for this is that technology does not entirely solve the problems in real estate. At best, it only aids processes. Unlike other sectors, the barrier to entry in real estate is high. In addition, it could take as much as 15 years for investors to see a return on their investments. Consequently, it is not surprising that there is less investment going into real estate compared to other industries.
"People within the technology space will always think, 'how affordable is it to get this product? And how fast am I going to make my profit?'
"With the promise of higher returns in other industries, why would anyone want to invest in real estate," Uche asks.
This high entry barrier is what Enterprise Hotel is working to eliminate. If, for example, a room in an Enterprise Hotel is going for ₦30 million ($52,173), when it is split into 1,000 units, that amounts to about ₦30,000 ($60), which is a lot more affordable for most Nigerians.
In addition to affordability, Enterprise Hotel says it offers investors an opportunity to get a return on their investment within two to four years. That's impressive because it takes about 15 to 20 years for most real estate acquisitions to return the initial capital outlay.
Enterprise Hotel provides its investors with several ways to earn. The primary route is through hotel bookings. However, that is not all, as investors can make money from every activity that takes place in the rooms they own as well as other services offered in the hotel.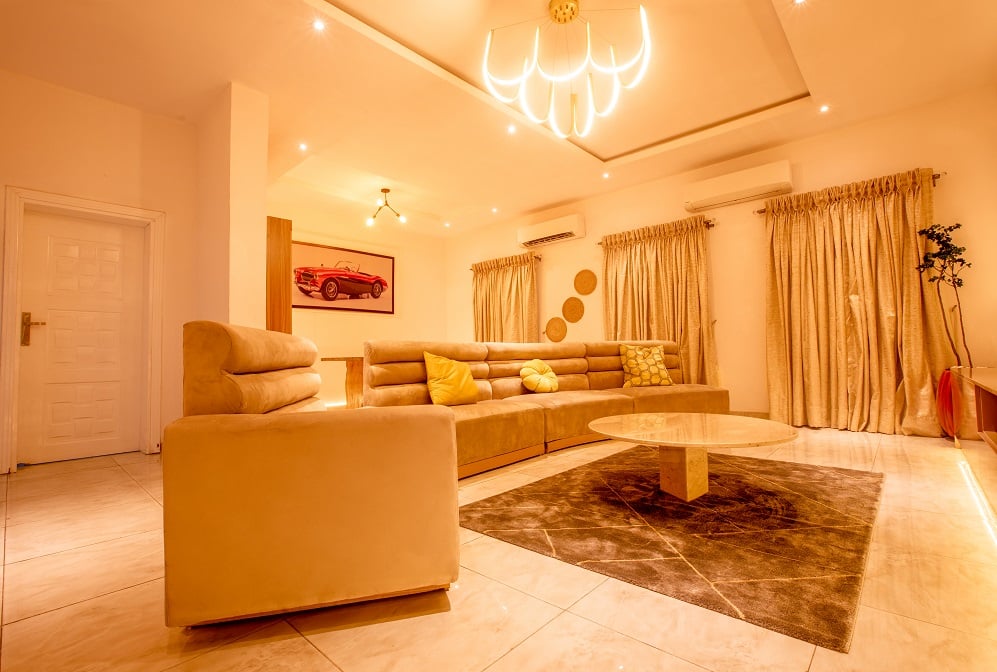 So, for example, if a guest eats, drinks, or pays for dry cleaning services in the room, the investors also earn a cut of the earnings.
But that's not all. One of the reasons many Nigerians buy land is that it often increases in value. Uche reveals that investments done through Enterprise Hotel would be evaluated with the value reflected on the app. Investors can also sell their properties, although Enterprise Hotel would require that they be given the right of first refusal on any property.
Already, Enterprise Hotel has properties in Lagos, Abuja, Benin, and Port Harcourt, with plans to add more across Nigeria. Uche reveals that the goal is to have an Enterprise Hotel in every major city in the world.
For Enterprise Hotel, building in a sector with little or no examples to follow could be tough. While there are startups currently offering fractional investment services in Nigeria, the majority are in the financial services space. Yet, a lot can be learnt from their success.
Although Enterprise Hotel's model could see them offer real estate investment for as little as ₦30,000 ($60), that is still a significant investment for most Nigerians. While the ability to invest small amounts is attractive, the reality is that the returns earned on such investments would be small, and this could discourage potential users. Therefore, it may be that the key to Enterprise Hotel's success lies in serving a market with higher disposable income.
Attracting investment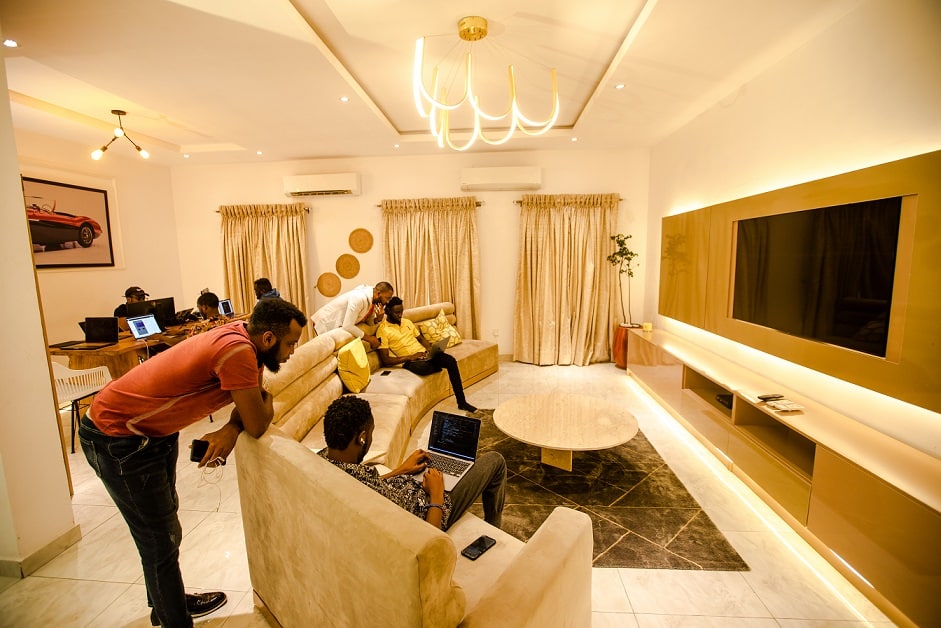 Building a startup like Enterprise Hotel requires enormous investments. So far, Enterprise Hotel has run without institutional investment. Uche discloses that while they are open to receiving investments, at the moment, the focus is on building significant traction before approaching investors.
"We're not just selling an app like other startups. We want to make sure that in the next few months when we're talking to investors, we'll be talking based on value. We want to show them the first set of hotels that we have built and investors who've bought into them and are already making money. Then we can start talking to investors."
Aside from helping more people gain access to real estate investments, Enterprise Hotel indirectly solves another problem. Uche reveals that users can use it as collateral when applying for loans since they own the properties outrightly.
In Nigeria, where Enterprise Hotel operates, traditional banks have typically shied away from offering loans to individuals outside their preferred high net worth group. And in cases where they are willing to do so, they require collateral. Enterprise Hotel offers users a way out. They can now invest in real estate while using the assets as collateral.
Building a business of any sort is challenging. For Enterprise Hotel, operating in the real estate industry with its high financial requirements poses a significant hurdle. However, the success of startups like Bamboo and Risevest suggest that Enterprise Hotel might be onto something.