Key takeaways
One in every four professionals has at least one disability, including invisible disabilities such as chronic illnesses and mental health conditions, but it is difficult to see two that are willing to disclose to their managers due to stigma and discrimination.
The UN Convention on the Rights of Persons with Disabilities (CRPD) was adopted in 2008 and aims to protect the rights of individuals with disabilities and promote their inclusion in society. Nigeria has also enacted the Discrimination Against Persons With Disabilities (Prohibition) Act 2018.
Employers can support individuals with invisible disabilities by seeking to understand the disability, adapting the workplace to accommodate the individual's needs, and creating a culture of awareness and understanding among coworkers.
This article is summarised for brevity and clarity. Watch this video for a more wholesome experience.
Living and working with invisible disabilities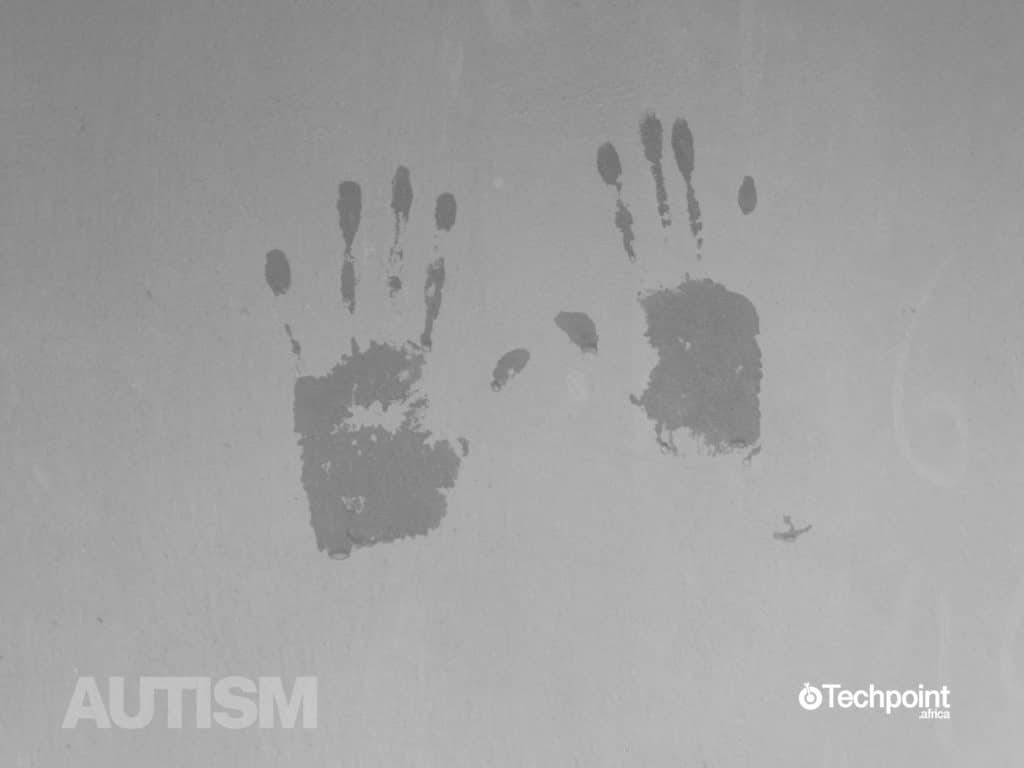 In 2007, Dolapo Agbede got a diagnosis that changed the course of her life.
Engineering has always been Dolapo's speciality, so those who know her well are aware of how she was very involved in Nigeria's early days of mobile communication and Internet penetration. She worked with a multinational Original Equipment Manufacturer (OEM) and visited several locations to install telecoms infrastructure.
By 2025, Dolapo would have worked professionally for 20 years. She started out as a core tech specialist before going on to lead a team. Along the way, she filled roles that required transformation and compliance leadership. Currently, she is a Diversity Equity & Inclusion (DEI) expert.
"On August 10, 2007, I got a medical diagnosis that said I had glaucoma. I came to a place where I was living as a legally blind person. But to look at me, most people cannot relate," Dolapo begins.
Invisible disabilities, also known as hidden disabilities, are physical, mental, or neurological conditions that may not be immediately obvious to others. These disabilities can range from chronic illnesses such as high blood pressure and diabetes to mental health conditions such as ADHD, autism, dyscalculia, epilepsy, sleep disorder, substance abuse, depression, PTSD, and anxiety disorder. Invisible disabilities can limit the major life activities of sufferers to varying degrees.
Victoria Fakiya, a tech journalist, has lived with autism for more than two decades, which was how long it took for her to be diagnosed. She'd struggled with reading and understanding since childhood. And her exposure to the corporate world revealed more about her condition.
"I started working, and what they were telling me to do was to read and write. But I said, 'sir, I don't understand what I read.' I was told, 'you can do it. Don't be lazy.' I didn't spend up to two months before I said I'm not doing [it] again. It was like he couldn't understand. And I won't blame him because I didn't know what it was at that point."
Luckily, Victoria's current job, where she has spent over a year, makes room to accommodate her condition and help her maintain high levels of productivity. Interestingly, she recently got a proper diagnosis, a process her employee was part of from start to finish.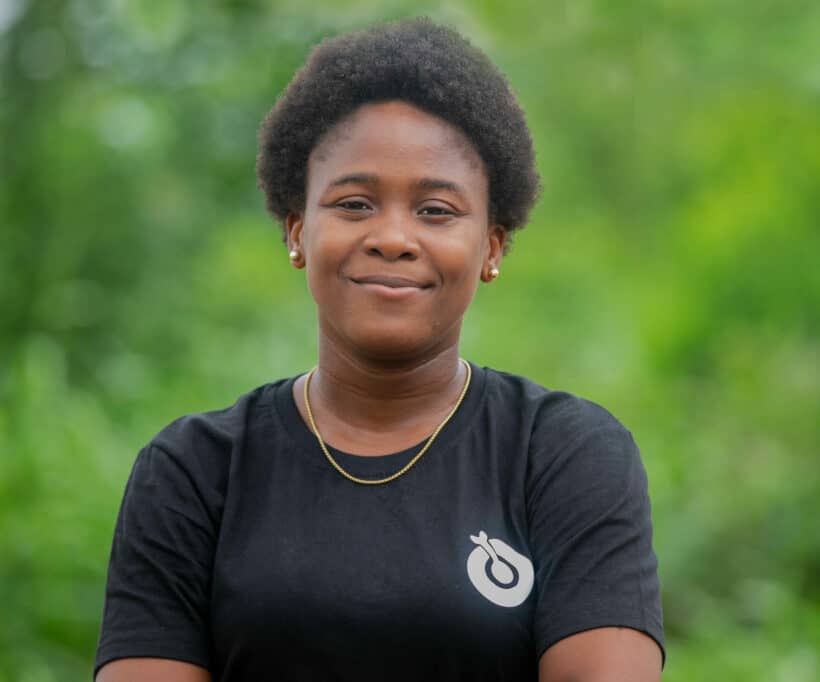 Dolapo, on the other hand, had it easier.
After disclosing her diagnosis, she expected to have someone temporarily take over her responsibilities while she dealt with it. However, her line manager, who is European, did not understand why she wanted to leave and insisted on supporting her instead. Dolapo continued to work for the firm for 11 more years before starting her own consulting business.
Awareness and understanding of invisible disabilities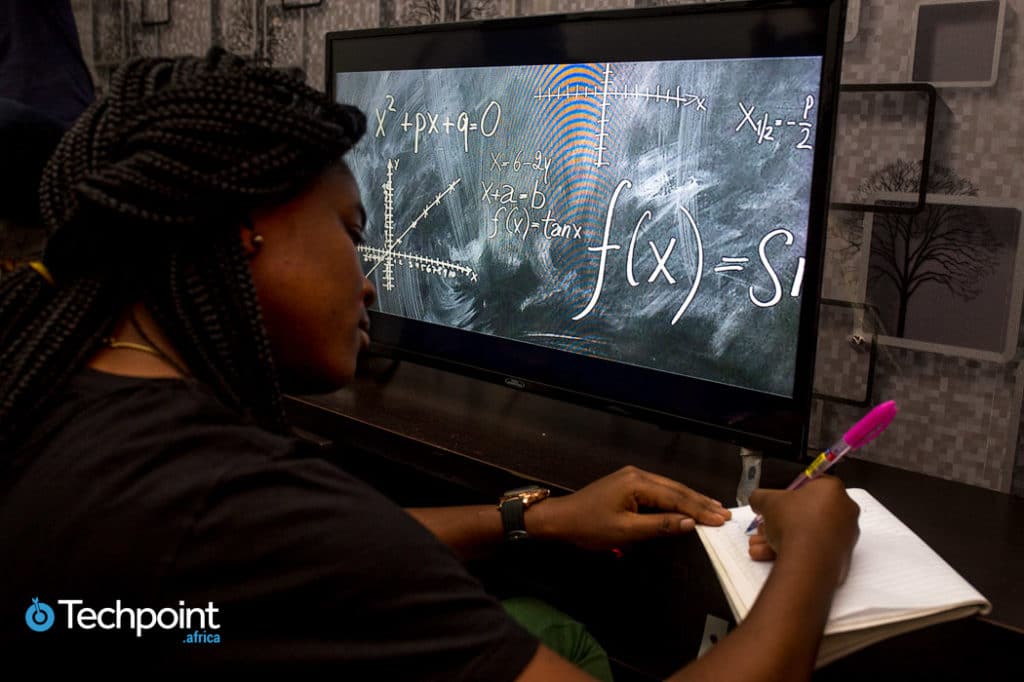 Invisible disability evolved from the expression 'shell-shocked', which dates back to the 20th century and was used in England and the US to address the challenges of men who returned from the first World War. Today, we'd say that soldiers are suffering from Post-traumatic Stress Disorder (PTSD).
One in every four professionals has at least one disability, but it is difficult to find two willing to disclose their conditions to their managers due to stigma and lack of awareness and understanding.
Muyiwa Matuluko, Techpoint Africa's Co-founder and CEO, is no stranger to working with people with invisible disabilities. In his years managing people, he has been a strong supporter of a great work culture that accommodates everyone. Because invisible disabilities are easy to miss, we can all agree that people living with them need to feel safe before they can disclose their challenges.
"It is important to first understand the disability in order to effectively address it. This may involve seeking professional opinions and diagnoses. It is also helpful to determine whether the disability is triggered by the workplace environment or other factors and to consider how the workplace can be adapted to accommodate the individual's needs. It is also important to create a workplace culture in which coworkers have a greater understanding and awareness of invisible disabilities," Muyiwa explains.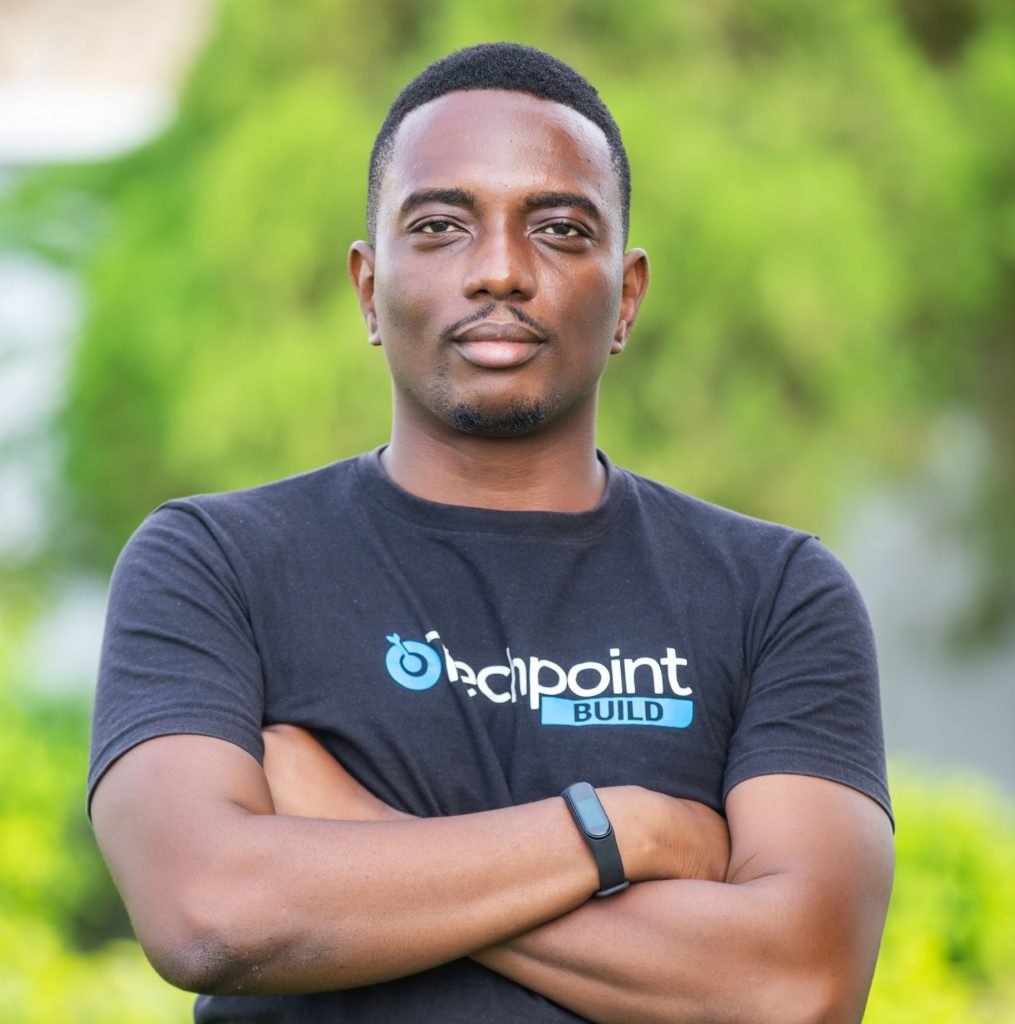 Chris Abojie, a consultant clinical psychologist and employee assistance professional, discusses the difficulties individuals with invisible disabilities face when it comes to acceptance and disclosure.
"As a people, we're designed and socialised to fear what we don't understand. It's not just from the employer's perspective or the other people's perspective, it's also from the individuals who are struggling with disabilities. At the initial point when they become aware of this, they struggle with acceptance. In fact, many of them go through grief, shock, denial, anger, sadness, and bargaining. So, while they go through all these experiences, it's not always common that they would then try to disclose. Those that eventually disclose have to get to the point of acceptance before they are able to disclose."
Dolapo also stresses the importance of a safe and supportive work environment for individuals with invisible disabilities to feel comfortable disclosing their challenges.
Supporting people living with invisible disabilities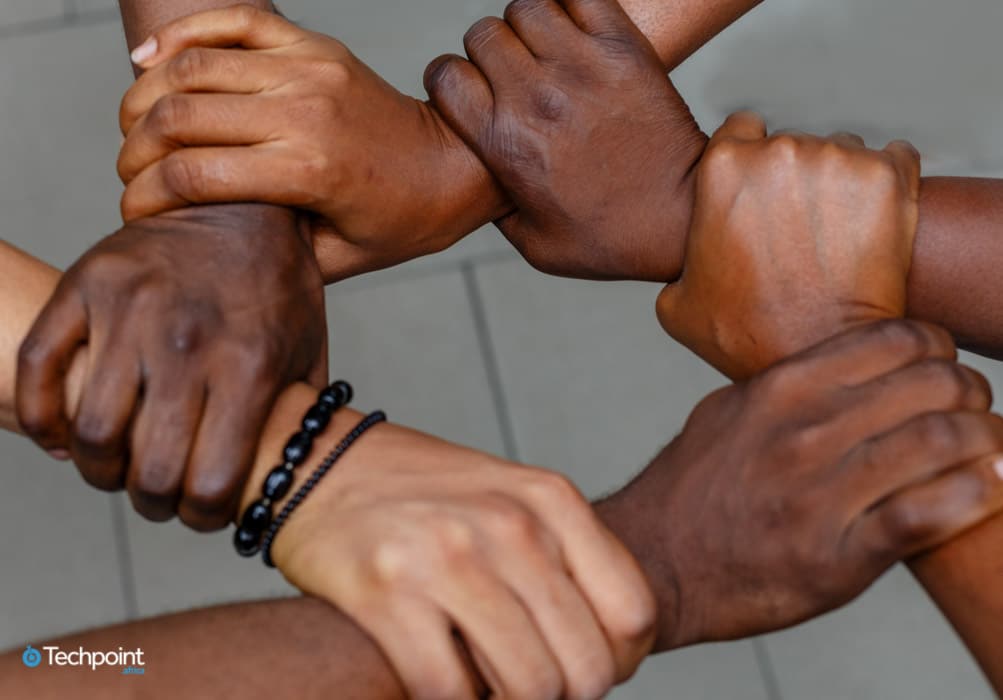 Over one billion people are living with disabilities globally, and on December 13, 2006, the UN had a breakthrough with a provision to change attitudes and approaches towards persons with disabilities.
When it took effect on May 1, 2008, the UN Convention on the Rights of Persons with Disabilities (CRPD) gave people living with disabilities a sense of belonging in society. Nigeria has also gone ahead to enact the Discrimination Against Persons With Disabilities (Prohibition) Act 2018 (DAPD).
Laws are meant to regulate what individuals can and cannot do in a society. But what do legal practitioners and other stakeholders think about most people disregarding the rights of others living with disabilities?
Esther Afolaranmi, a corporate law enthusiast and human rights activist, lends her voice to this.
"Generally, all human rights and all laws that pertain to human rights are also applicable to persons living with disabilities because they are human beings. A lot of people do not know their rights, and even those that know, there's little or nothing they can do for them to be enforced. In the book, they are protected, but in reality, sadly, they are not."
The Discrimination Against Persons With Disabilities (Prohibition) Act 2018, for instance, clearly stipulates punishment for discriminating against people living with disabilities. Which further poses the concern of enforcement.
While Esther suggests that a more accurate understanding of disability would be to view it as a function of societal barriers rather than a personal deficiency, Victoria advocates for greater awareness and understanding of neurological disabilities and for sufferers to seek professional help in developing coping mechanisms and strategies to help them navigate the challenges of living with a disability.
It is important to note that without money, it becomes particularly difficult for people affected by issues of such social importance to get the right treatment, be it visiting a professional to get a proper diagnosis or filing a disability discrimination suit.
Chris makes a case for this pain point.
"When it comes to our services in this part of the world, there are a number of barriers, one of them is the insight. If they don't know they need it, they are likely not going to seek it. The other thing is the availability of professionals. In Nigeria, for example, there are less than 250 consulting psychiatrists and less than 400 licenced clinical psychologists.
"When you take that number and compare it with the population, you then realise that it is a significantly small number. If you have more demand than supply, of course, the price will go up. Just so that I'm fair to the profession, it costs a lot of money to train, it costs a lot of money to set up practice. But there's little or no investment in this profession."
Internet penetration is a major driver for those seeking to create a safe space where people with disabilities can thrive. And diversity inclusion experts are riding on information access that comes with this penetration to support people living with disabilities and relevant stakeholders.
This is one of the things Dolapo does with her organisation, WIllWay Paradigm. Chris also offers support by suggesting strategies to cope and thrive within their organisations, which may include educating key managers about the employee's needs, encouraging open communication between the employee and employer, and in some cases, developing an exit plan for the employee.
Invisible disabilities can be challenging for individuals to navigate in the workplace, but with greater awareness and understanding, individuals with these disabilities can thrive in their careers.
Muyiwa emphasises a need for companies to properly define key metrics for productivity and provide accommodations for employees with invisible disabilities.
"Once you can easily measure what productivity is, it doesn't matter what routes the person takes. People with invisible disabilities might operate differently than it's conventional, but as long as they still get the results. That's what should matter most."
Dolapo submits that individuals should advocate for themselves and seek out the support they need.
For someone who has experienced each side of the coin, Victoria implores employees not to "... discard people with hidden disabilities or neurological disabilities. They, too, are humans, and they can function. You just have to know what their condition is and give them the right accommodation."