Kemisola Bolarinwa is a robotics and embedded systems engineer. She's also the Founder and CEO of Nextwear Technologies, a company that builds wearables to enhance healthcare. While her invention of the smart bra shot her into the limelight, she discovered why most people shy away from deep tech in Nigeria. 
In addition to being an inventor, Bolarinwa is also a strong advocate for getting more women interested in STEM (science, technology, engineering, and mathematics), something she was passionate about growing up.
In February 2022, she designed the prototype for her biggest invention yet, the smart bra, spurred by the death of a loved one in 2017. 
Before the death of her aunt, she rarely paid any attention to breast cancer because it was just something she heard on the TV or radio. In her experience, people don't care about things like that until they happen to them.
Making frequent trips to the hospital and seeing her aunt and other women painfully battle breast cancer was heartbreaking. And after losing her aunt to the disease, Bolarinwa began researching ways to tackle it.
She soon discovered that early detection was the key to beating breast cancer, but unfortunately, most women don't detect it until it's too late. After a year and a half of intense research, she came up with the Smart bra in 2019.
How does the smart bra work? 
To detect lumps in the breast, the smart bra repurposes ultrasound technology into a small form factor. Shrinking down an ultrasound machine to a portable size where it becomes wearable. 
According to Bolarinwa, this was possible with nanotechnology — a branch of science, technology, and engineering that deals with the manufacturing of tech in small sizes.
For more context, the smart bra uses an ultrasound system called the Doppler that bounces high-frequency sound waves off the body to detect blood clots, heart defects, and blocked arteries. This works differently from ultrasound machines that use sound waves to generate images of the scanned area.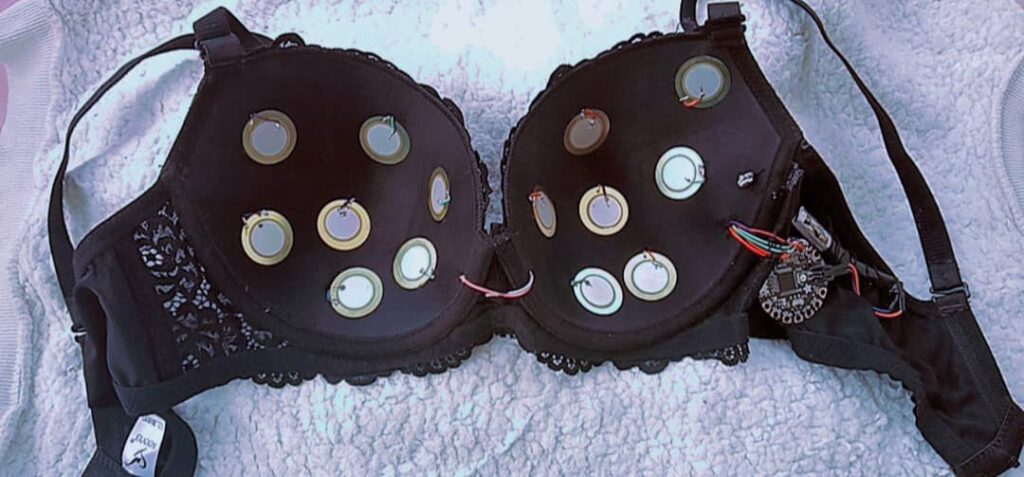 The Doppler ultrasound was re-engineered into small sensors distributed within the cups of the bra to sense lumps. Apart from that, the smart bra also uses the Internet of things (IoT) to communicate results to a smartphone or laptop. It is powered by a rechargeable lithium-polymer battery (LiPo). 
While researching, Bolarinwa found that most women often forgot or didn't know to check their breasts for lumps; the Smart bra does this for them seamlessly.
The device only needs to be worn for up to 30 minutes to get the readings required, and its IoT and Application Programming Interface (API) components translate readings into understandable information via a mobile app.
Deep tech is hard and expensive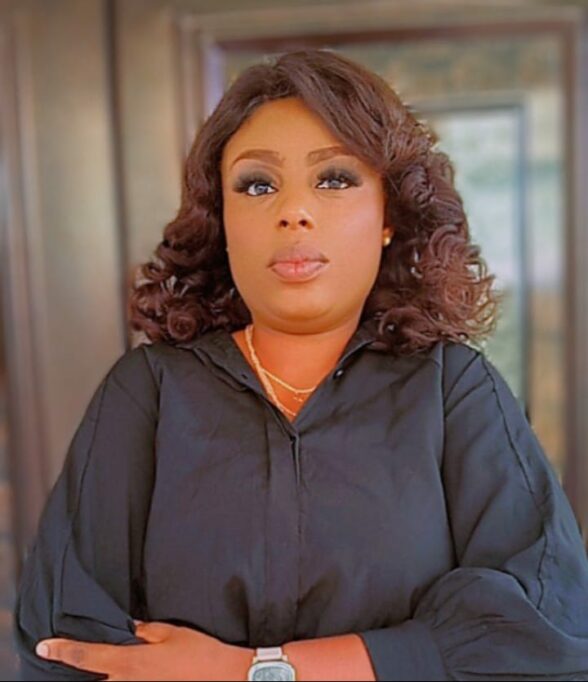 After years of research and developing a prototype, there's still a lot of work to be done on the smart bra before it can be commercialised. 
Bolarinwa said the smart bra still needs further development and extensive clinical trials and gave a time frame between the end of 2022 and the beginning of 2023 for mass production.
But, she also admitted she'd probably be raising her seed round if she built a software platform.
"In four months, a fintech platform will be built and be ready for the market." This is one of the reasons why few people play in the hardware or deep tech side of technology in Africa.
With deep tech, research and development could be a fintech startup's Series A; developing a prototype afterwards is a separate conversation. Then mass-producing the product could run into hundreds of millions of dollars.
According to Bolarinwa, getting parts to build the prototype alone took months to import. Another challenge unique to her invention was getting adequate research materials and institutes.
"There aren't enough research institutes," she said. Besides doing intense Google searches and watching countless YouTube videos, she had no infrastructure to conduct hands-on research in laboratories.
While Nextwear Technologies hasn't launched a product into the market yet, it has not had trouble getting funding.
Bolarinwa said the prototype launch made many people reach out to her. Some even proffered solutions on how the sensors can read higher and more accurate frequencies, while others offered investment opportunities.
To date, she has gotten over $120,000 in funding. However, other hardware manufacturers in Nigeria aren't as lucky.
Startup funding reports have shown that African startups are getting funded. However, most of the financing goes to startups with software solutions. Last year, 62% of the $4 billion African startups raised went to fintech, while 8% went to biotech.
A 2019 Techpoint Africa article revealed that "investors may lack the expertise needed to accurately evaluate the potential of these technologies."
The government isn't doing enough
Bolarinwa's solution has had people from all over the world reach out to her. Some in awe of its novelty, and others to play a part in developing the tech.
However, little support has come from the Nigerian government. Expressing her disappointment, she said, "we're Nigerians and we know how it works, so I'm not surprised. Even when we call for follow-ups, it seems we're disturbing the government."
Meanwhile, it hasn't just been crickets and silence on the part of the government. Bolarinwa admitted that the Minister of Science and Technology, Ogbonnaya Onu, provided support towards getting a patent registration for her invention.
Despite this, she decried the lack of encouragement for hardware developers, the ones capable of solving problems from the roots.
From the military to medicine and engineering, Bolarinwa believes deep technology holds the cure for Africa's failing economies.