On Saturday, May 21, 2022, the Techpoint Africa Blockchain Summit (TABS 2022) ended with a bang as Team Chemotronix, Team Block Baddies, and Team JPS won the TABS Web3 Hackathon.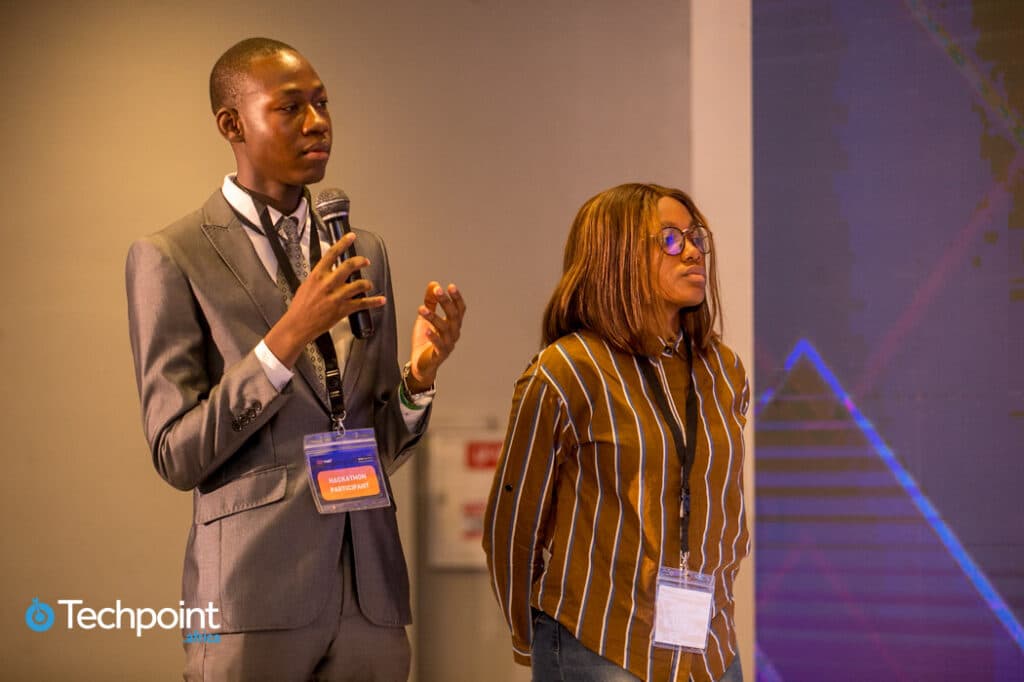 Announced on April 19, 2022, and sponsored by NairaEx, the TABS Web3 Hackathon, a competition to seek and reward innovations built on Web3, recognised the teams that built impressive technologies on the blockchain.
There was stiff competition between the winning teams that dazzled the judges and audience with their exciting solutions. After an editorial review of the teams registered for the Hackathon, six teams made it through and pitched their solutions to our judges virtually on Friday, May 13, 2022.
The teams were chosen based on the originality and uniqueness of their proposed solutions for the Hackathon.
For their first pitch, they got on a call with the judges: Mayowa Tudonu, Blockchain Engineer at Shard Labs; Sultan Akintunde, Co-founder at TalenQL and AltSchool Africa; and Clement Hugbo, Crevatal Co-founder.
The judges gave feedback on how to build better while considering design, functionality, practicality, and the solution's relevance to Africa.
TABS Web3 Hackathon showdown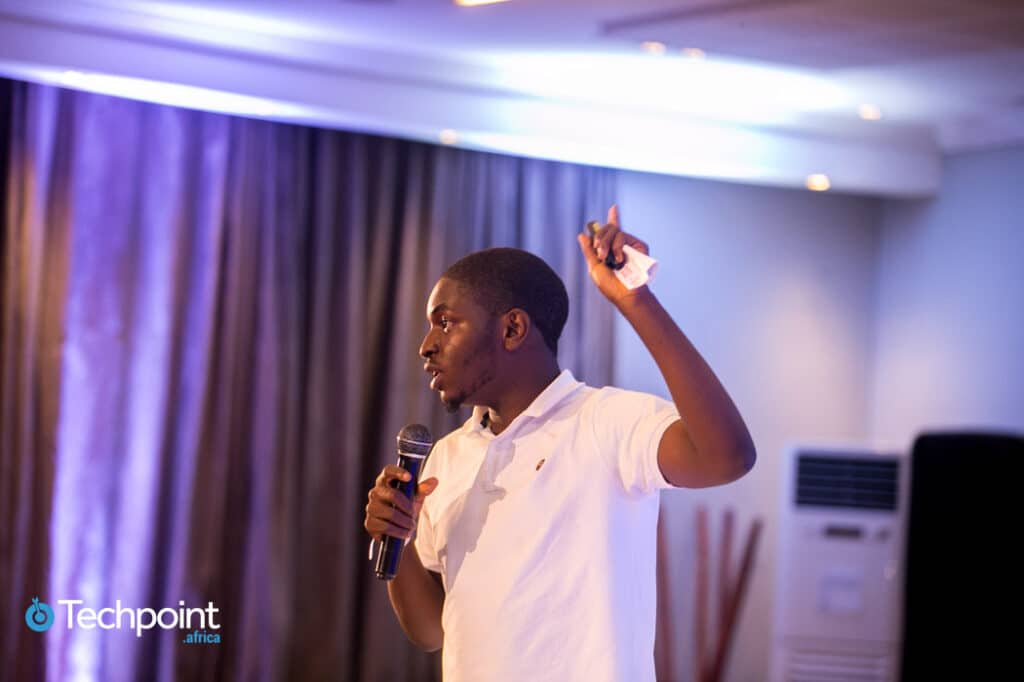 On Saturday, May 21, 2022, four finalists hit the stage and competed for the cash prizes. Team JPS, led by Promise Adesemoye, built an NFT market for digital fashion assets.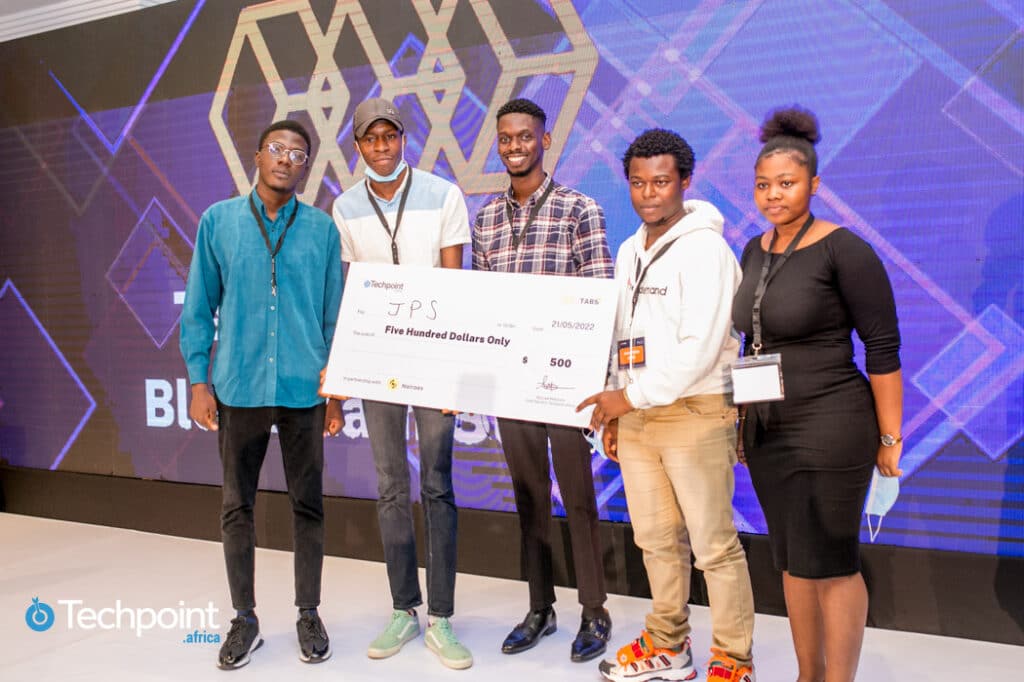 Khadijah Amusat-led Team Block Baddies looked to convince the judges that their digital blockchain library could be valuable to African writers.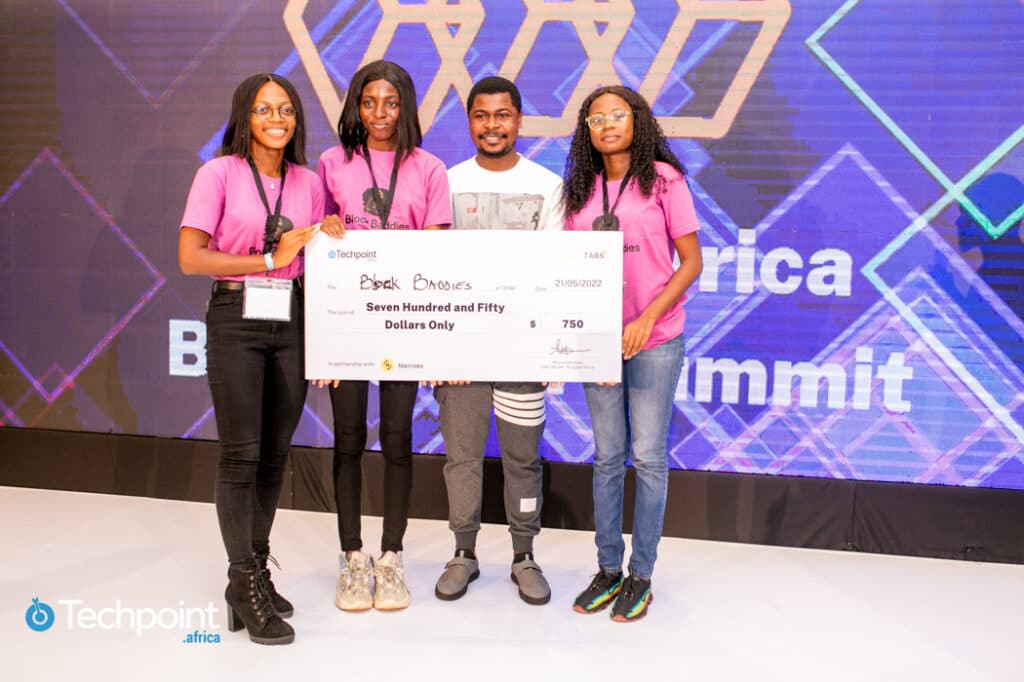 Peace Bello led the Chemotronix Team that demonstrated how blockchain could help reduce carbon emissions, a problem they believe Africa desperately needs to solve. The team went as far as building a prototype Internet of Things (IoT) device as part of its solution.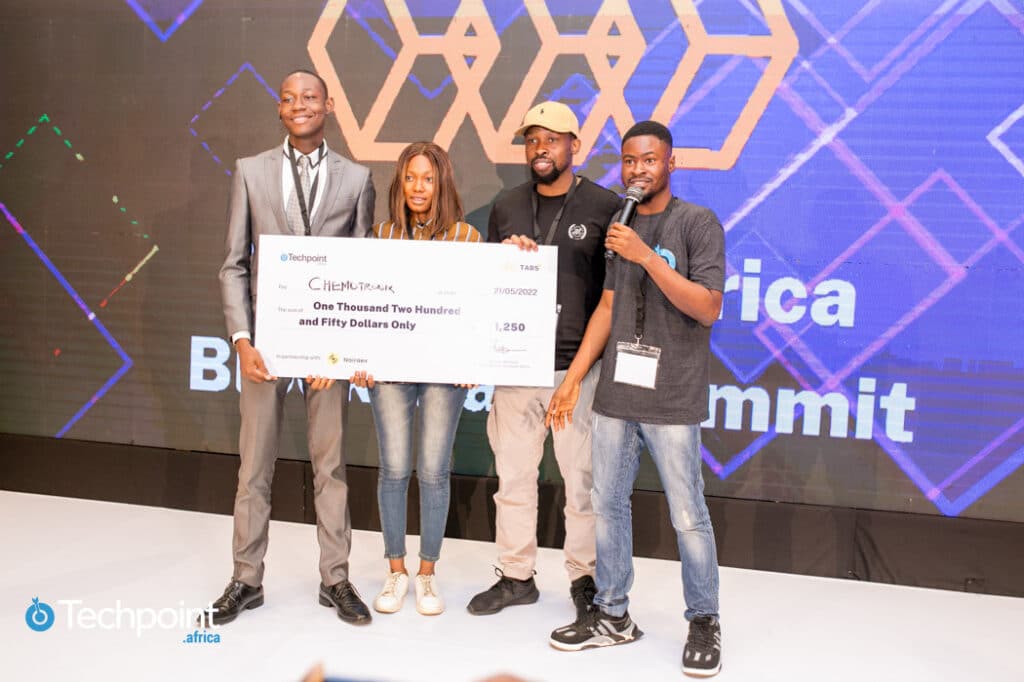 Opeyemi Ajayi, leader of Team Give, gave a more detailed presentation than he did during the virtual pitch to convince the audience that Africans need a credit solution to mint their creative work as NFTs on the blockchain.
Ekene Egonu, Africhange COO and Akinyemi Akindele, BetDemand CEO, joined Todunu, Akintunde, and Hugbo to judge the four finalists at the main event.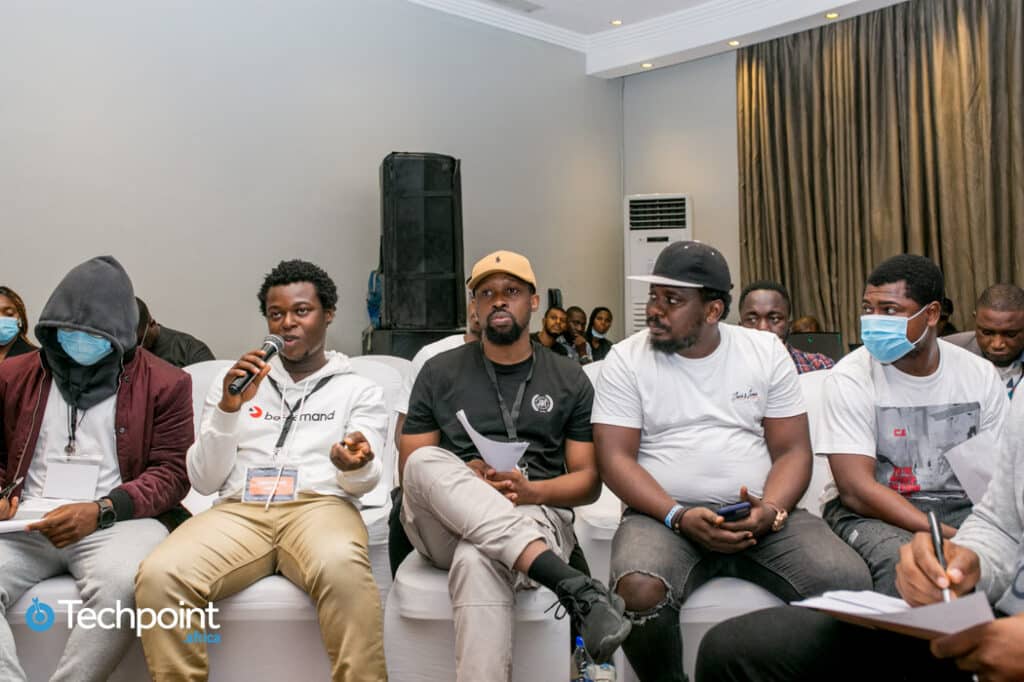 Team Chemotronix won $1,250 for coming first, while Team Block Baddies and Team JPS went home with $750 and $500, respectively, for coming second and third.
The TABS Web3 Hackathon is a way to simulate and encourage blockchain/Web3-based solutions in Africa. In the words of one of the continent's Web3 advocates, Chika Uwazie, Afropolitan DAO Founder, "Web3 was made for Africa."