Last week, we introduced our latest series, The Next Frontier, and talked about the shape of the edtech industry in the future. This week, as you've probably guessed, we'll be talking about fintechs.
Africa's fintech industry is one of the largest and probably the most advanced. Having produced five of Africa's seven unicorns and some of the largest funding rounds we've seen, that's probably a safe assumption.
But what's the next big thing? What kind of models can we expect to see? This week, we talked with Adedeji Olowe (Trustee, Open Banking Nigeria) and Abdul Hassan, Mono Founder and CEO.
Disclaimer: We can't necessarily tell the future. All opinions in this article are educated guesses and might not happen.
The next big thing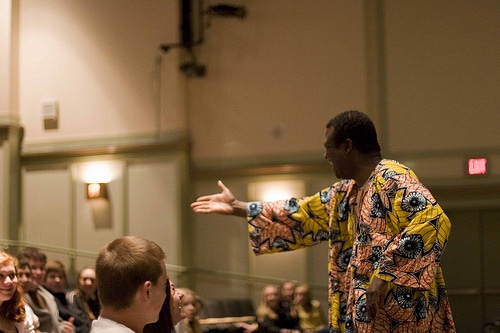 The very first question we asked Olowe was the level of growth the industry has achieved so far.
"We've had significant growth so far. But the interesting bit to me is not where we are coming from, it's how far we still have to grow. So whatever is exciting you about fintech right now, you haven't seen anything. I don't think the space has grown up to 2-3% of its capacity."
Interestingly, using the example of Nigeria's average transaction size for transfer, he believes transfers would be free.
"We'll get to a level where transfers of a certain amount would be free, and after that, we can actually bring in financial inclusion for everybody. So you will now see transactions like, 'Oh, I want to send ₦50 to Ogheneruemu,' ' I want to spend ₦100 to buy bole,' and then it would be free."
Of course, he agreed that there would be a limit to transferable amounts, putting the benchmark at ₦10,000 weekly. But in his words, "at that level, it would just become explosive."
How soon will this happen? Well, he believes this could happen as soon as next year, helping to drive Nigeria's sluggish cashless policy.
On the other hand, the first question Techpoint asked Hassan centred around the direction the industry would be going in. His answer, three phases of growth.
"I believe that there will be a lot of regulatory involvement in the next two to three years. And what this means is that we would see the regulators actually actively helping the ecosystem. I'm someone that supports regulation because where there's regulation, I feel like there would be a lot of innovation as well."
Olowe had a similar opinion, albeit somewhat different. "I know that people don't like CBN (Central Bank of Nigeria) regulating prices. But the funny thing is that CBN's pricing has done more to expand the market than anything else."
For some context, at some point, transfers in Nigeria cost ₦100; now, they cost between ₦10 and ₦50.
The second phase, according to Hassan, however, would be a hotbed of mergers and acquisitions.
"I think there will be a lot of mergers and acquisitions coming up next year because I feel like there are a lot of companies doing similar things. And it doesn't really make sense to have about 20 companies doing the same thing when they can all put together the demand power, the resources, and the talent to build something that is really massive out of Africa."
The third phase is a companies-funding-companies stage.
"We would see more fintech companies, funding more fintech companies. And what this means is that you could see a company like Mono investing in other interesting companies that are, for example, using our infrastructure. We've seen this happen with Visa and Mastercard.
"It's already happening, but people are not talking about it. But I think it will be more public next year, and this is mostly because of the traction we've seen in the fintech industry."
For him, all of the attention the fintech industry is and would be getting would be very helpful to aid other industries in getting more funding. Olowe agrees.
New technology or new business models?
Currently, the fintech industry is very API and cloud computing driven. However, Olowe and Hassan believe that rather than disruptive technologies, it would be a more disruptive business model.
Citing companies like Inflow Finance and Sproutly Nigeria, Hassan says infrastructure like Mono's would be the base of novel business models.

"My sense is that we would see more business models, more developers, and more interesting companies coming up because of infrastructure like us. I mean, if you look at it, in 2016 and 2017, Paystack made PiggyVest possible. Without Paystack, PiggyVest wouldn't be a company.
"That was a new business model that wasn't available in Nigeria before Paystack. So I think that kind of emergence of new business models and successful companies is what we will see in the next couple of years. And that's what excites me most."
For example, a business model that enables seamless confirmation of transactions or rounds up the remainder of every transaction made into money that can be put into savings.
But maybe some technology
For Olowe, apart from free transfers, one aspect he believes has been severely overlooked is contactless cards. Interestingly, according to him, banks have been given out contactless cards in the past year.
A quick Google search reveals that a contactless card would look something like this with a sideways WiFi signal.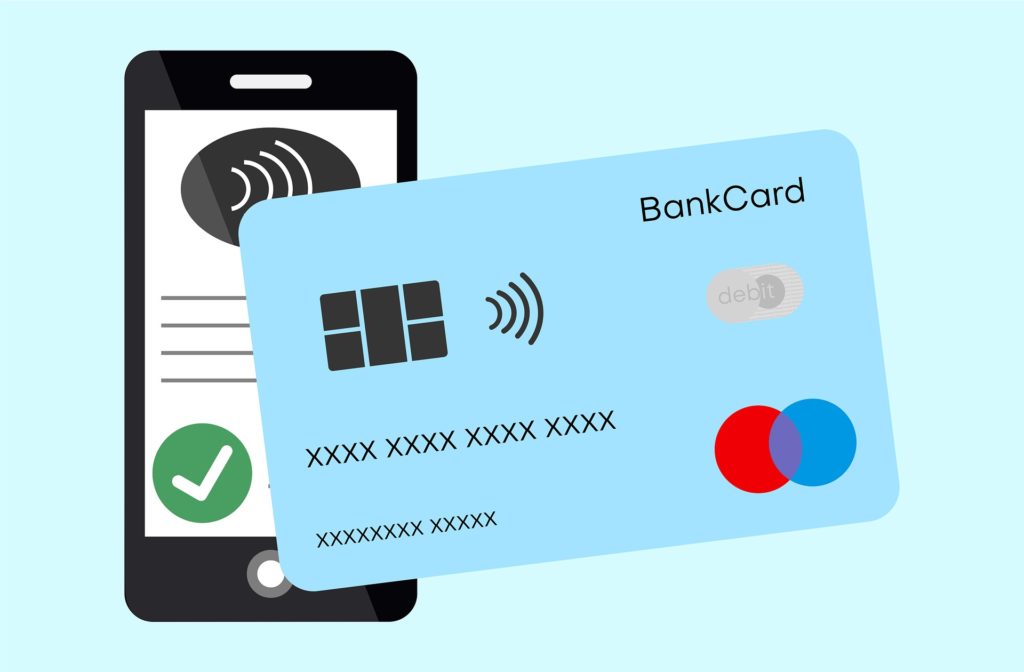 To confirm this, we did a quick experiment using both old and new debit cards. We found that the new cards had sideways WiFi signals while the old cards didn't.
Essentially, a contactless card can be used without being handed to PoS merchants or shop attendants. You can place it directly on the machine, and your transaction is immediately approved.
So, why are they not being used? Olowe gives two reasons: acceptance and payments.
"The only challenge is that the amount to spend is not on those cards. Number two, the PoS needs to accept contactless cards, and those two things need to meet each other."
According to Olowe, these contactless cards are supposed to act as a limited store of value. For example, the Cowry cards used for payment in the Bus Rapid Transit (BRT) system in Lagos State. You have to put some money in the card to use it, essentially transferring a specific amount to be used for payment.
So, for this to work, you need to transfer money for use into the card itself and not your bank account, and then readers for these cards must be available.
Merging the old with the new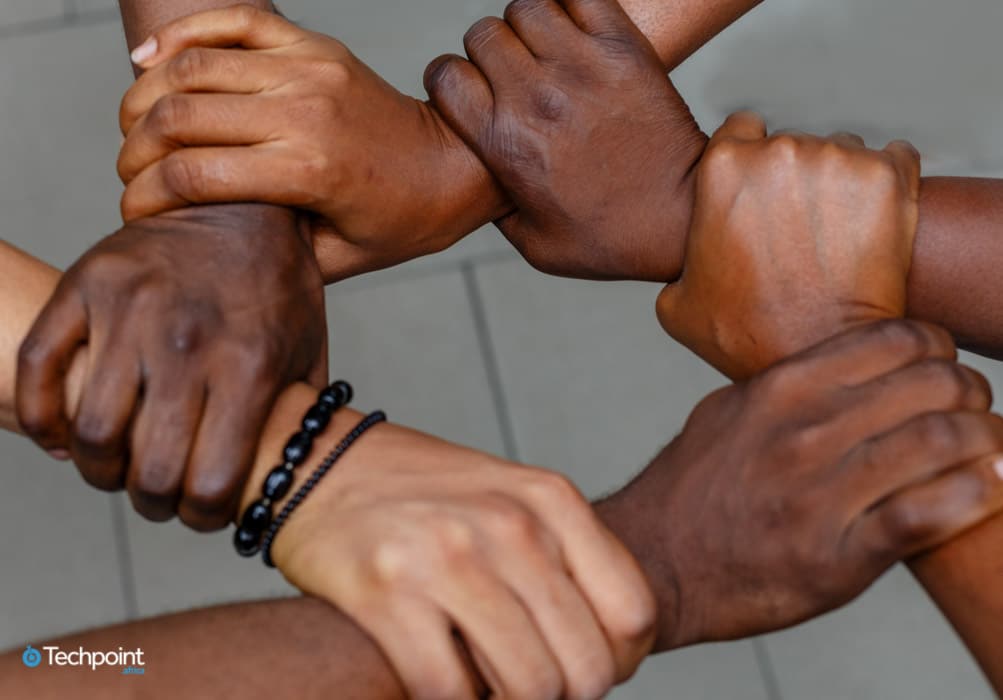 In July 2021, Guaranty Trust Bank (GTB) changed its name to Guaranty Trust Holding Company (GTCO). According to Group CEO Segun Agbaje, "We believe that a holding company structure will allow us to take advantage of new business opportunities in the emerging competitive landscape and strengthen our earnings base."
While there have been no outright moves, there have been speculations that this signals the company's shift into a more technological arena.
We asked Olowe what he thought of banks playing in the fintech space in the future, and he believes it would be pretty impossible.
"Traditional banks would go into fintechs, and they would fail miserably, and that is not a guess. Why? Because they don't have the DNA to run a fintech. Banks can't be agile. Banks don't place customer service, user experience as paramount. Forget about them talking about it. It's not just part of them."
He says it is doubly worse for traditional institutions in the insurance space.
Interestingly, Hassan disagrees, and he believes this could mean better and stiffer competition and even more acquisitions.
Other predictions
Every week, I receive a newsletter from Samora Kariuki called Frontier Fintech. I first subscribed in August 2021. Since then, he has talked about several things like the modernisation of banks, the possibility of an African super app — one of my favourites — and digital bank valuations.
In last week's newsletter, Kariuki made some interesting predictions, which you can find here.
Intrigued? Then you'd love to be at Techpoint Build 2021, where discussions like this and concerning other industries would be held. If you haven't registered, you can do so here.