Let's kick this off with a funny story. On the day I had this conversation with Ik, we had several interruptions online and offline. First, we had to contend with someone distracting me at the office and trying to fix something. Then we had two people join the meeting room/virtual studio where we were talking.
Thankfully, this wasn't enough to derail the conversation as we had an hour of insightful and anecdote-filled conversation.
So let's back up a bit: Who's Ik?
Ik — whose government name is Ik Obi — is the founder of Alvative, a talent-sourcing and placing company for junior developers.
Ik started at Paystack as a technical product specialist in 2017 before transitioning to integrations lead in 2019.
After leaving Paystack in 2019, Ik decided to take some time off work. Before Paystack, he had founded at least two companies where he worked as a developer.
In his role as integrations lead, Ik and his team were responsible for "technical, non-engineering work.
"That would cover plugins, libraries, integration support, developer engagement, technical sales. Just a bunch of work that is technical but takes a lot of resources away from engineering."
While doing this, Ik discovered that many of these roles were tailor-made for junior talent, freeing room for senior talent to focus on more senior talent work. This led to him founding Alvative after Paystack came calling once more, asking him to reprise his role, but this time as a consultant.
Ik set up the company, began the hiring and vetting process of junior talents, chose a name, and Alvative was born.
Why you need junior developers
Alvative isn't the first we've heard of talent-sourcing companies in Africa. In 2014, Andela launched in Lagos, Nigeria, looking to train and place talent in junior developer roles in global companies.
However, in 2019, the company announced the layoff of 420 junior developers due to what it claimed was a global demand for senior developers.
According to Google's Africa Developer Ecosystem Report 2021, junior developers lost access to major training opportunities as software developer training programmes moved to focus primarily on fostering senior talent.
The report cited examples like Andela and TalentQL's Pipeline and global companies' need for mid-level to senior talent as the reason for the shift.
But Ik believes that there will always be a need for junior talent.
"Many organisations usually claim they don't have room for junior talent, but if you look at their documentation, it's shit, excuse my French. You realise that that's work for junior talent. You look at their technical support, and it's non-existent; that's work for junior talent.
"Those are things that junior talent can use to start to immerse themselves into the work and understand how things fit together," Ik explained during our call.
And this is Alvative's value proposition, a hook he believes sets them apart from other companies in the talent space.
"We really don't have a lot of competition for what we're doing in the way that we are doing it. What we offer our customers is essentially technical staff extension and augmentation. Meaning that they can easily access vetted technical resources on a temporary or semi-permanent basis with only a moment's notice. This gives them flexibility and gives growth opportunities to the talents."
Building a programme for junior developers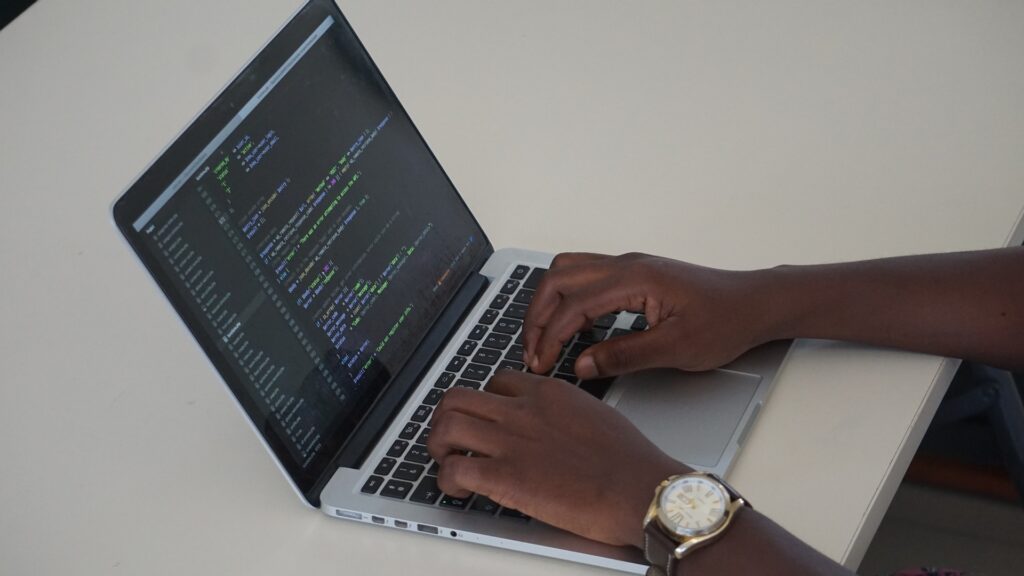 Alavative employs a simple method of onboarding junior developers. One thing to immediately understand is that the company isn't trying to train people to become junior developers.
Alvative merely onboards these junior developers from developer communities, WhatsApp groups, and student circles. Sometimes, the company also calls for applications. Then they administer tests to, as Ik said, float the best talent to the top.
Ik admitted that while this means they might miss out on some good people, the tests are as unbiased as possible.
"You just need one person who's good enough. You're not trying to find the best of the best. You're trying to find the best of the best of the best. But it's fine to miss out on one person."
In his three years at Paystack, Ik said he had been part of four to five hiring sessions where tests like this were employed.
"We've spent a lot of time improving the process of selecting top talent. So we know exactly what to do to float people to the top. When we float those guys to the top, it reduces the stress of hiring from scouring hundreds of CVs to a bunch of people who you have a proxy for confirming their level of intelligence, confirming that they're smart."
After these tests are run, there are three options for a company: hire, outsource, or contract these developers.
If a company chooses to hire, they are assigned pre-screened talents, which they can then onboard. If the company is unwilling to take on the talent, Alvative helps to manage and upskill them with the option to absorb them in 3-6 months.
Companies can also outsource or contract these developers for specific projects or tasks like technical support, API documentation, and project development.
As we talked, Ik told me that while running their assessments, they've found that on the average, females tend to be more qualified than males, with most falling under a more intermediate skill level. However, less females are getting onboarded and they plan to reach out to female-focused developer communities to bridge the gap.
As he laughingly said, it makes more sense — and is less insulting — to spend more time finding them than dropping the test.
Does Africa have a talent deficit problem?
In the last few years, the light has shone on African developers and what they can do, with many landing jobs in global companies, working remotely, physically for the local offices of these companies, or relocating to other countries.
It all points to the fact that the demand for African talent has increased. Google's report suggested that 8% of African developers work for at least one company outside the continent.
Earlier this year, Oluwanifemi Kolawole, Techpoint Senior Editor, asked, "With African developers building for the world, what's the fate of African startups?"
As Ik told me, while he agrees that there is a deficit, it's not as clear-cut as we think.
"Yes, there's some deficit of talent, but there is not a deficit for people who are learning how to code. There are hundreds and hundreds and hundreds of people, companies, industries, boot camps that are teaching people how to code. Where the gap is, is between someone that's finished learning how to code and somebody that is usable to an organisation.
"There's (sic) not a lot of people moving from here to here. Or they are moving too slowly. And one of the reasons is they're moving too slowly and also the companies themselves do not have room."
There's also the fact that a lot of these companies are struggling to raise or find product fit and don't have time to worry about training or handholding a junior developer.
"I have spoken to notable people in this industry, and they're like, 'We don't have room for junior talent. We are not hiring; we can outsource work for them, but we're not hiring.' Especially in our side of the world, not a lot of companies have the structure to properly groom a junior talent.
"First of all, they need people who can immediately start contributing to the work. So you see somebody who has just raised $15 million or $5 million and is trying to scale. That's not the time to start showing someone how it's done, which is fair. But what I've seen in my own experience is that there is work that teaches, that shows people how the work is done."
Next steps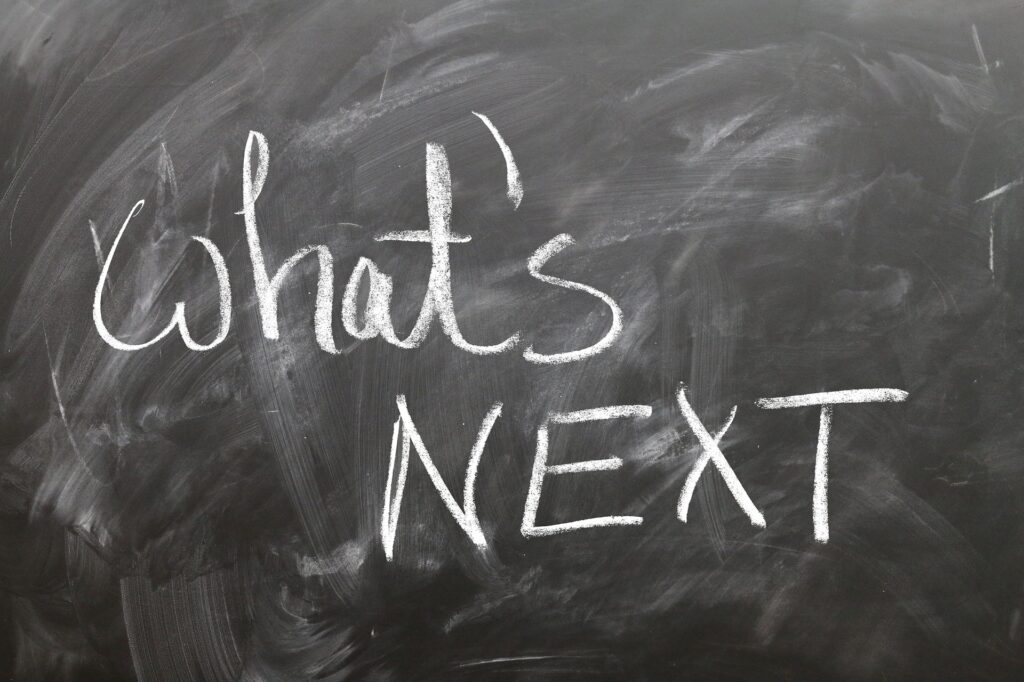 Currently, Alvative charges different amounts based on what a company is looking for. Interestingly, Ik said they aren't currently looking for any funding.
"This is a revenue-heavy business that can fund itself. Personally, I would like to see this prove itself as a business before attracting external funding. So if it's not viable as a business, why am I collecting other people's money to do it? I can just do something else."
Alvative is now in its sixth month of operation, having launched in March 2022. Ik told me he was speaking to global companies and it should be interesting to see how this all pans out.
The company serves fintech companies like Paystack and Bloc and has partnerships with funds and accelerators like Ventures Platform and Future Africa to provide services to their early-stage companies.
Alvative is also expanding across Africa, establishing in Ghana and looking at Abidjan, Kenya, and Uganda.
"The logic is that these markets have similar companies who have the same technical resource needs."
I did have some questions like vetting companies and hiring for work culture fit that might have to be revisited at a later date, but in all, despite the many interruptions, I'll sum this a good conversation.