When Cameroonian healthtech startup, HEALTHLANE BY GIFTEDMOM LIMITED (Healthlane), officially launched in Nigeria on November 9, 2021, our Managing Editor, Emmanuel Paul, attended the event at the Healthlane office in Lekki, Lagos, Nigeria.
At the launch event, it was said that Alain Nteff (CEO) and Agbor Ashumanyi Ako (Co-founder and Medical Director) started Healthlane in Cameroon in 2019 to help Africans get quality and affordable healthcare services.
One of Healthlane's in-house physicians revealed that the startup provided up to 78 different tests, with results normally out in 45 minutes. The company offered a feeding, supplement, or exercise plan from the results of the tests.
So, in 2022, some Techpoint Africa employees — Chimgozirim Nwokoma, Yinka Awosanya, Emmanuel Paul, and Precious Mogoli— used the platform.
While Mogoli, Nwokoma, and Paul signed up for a full-body check-up plan, Awosanya signed up to get his Hepatitis B vaccination.
But when, in September, Awosanya wanted to take the last dose of the vaccine, he noticed worrying signals suggesting that Healthlane might not be working.
"The initial response was that the doctor wasn't around," Awosanya recalls, "Later, I was told that their office was being renovated and that they'd come to my house or office to administer it. But they never did. And afterwards, their app stopped working."
Between August and September, I received two different diagnoses from two doctors via Techpoint Africa's HMO service. I was wondering how accurate their diagnoses were. Besides, I was given some medications, which I discontinued due to the distinct difference in diagnosis.
Seeking a second opinion, I wanted to run some tests to confirm the diagnoses, so I downloaded the Healthlane app from the Google Play Store only to realise it was not working. It was also curiously missing on the Apple App Store.
I began reaching out to the company's current and former employees, and what I discovered was bigger than what I feared. But, before I take you through this exposé, let's go back to the beginning.
In the beginning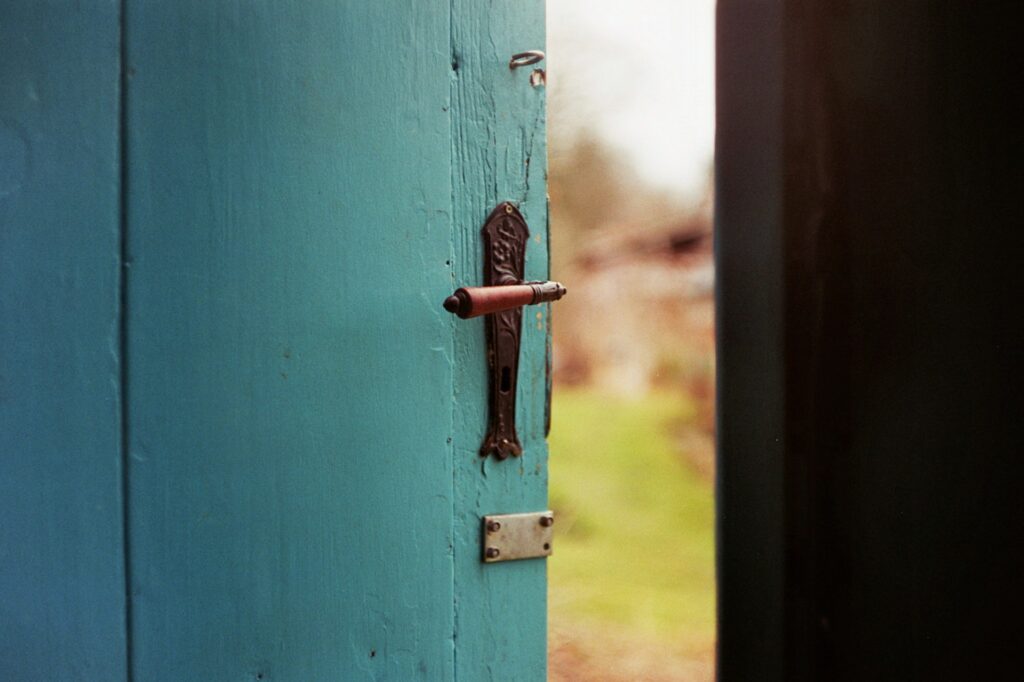 The official story is that Healthlane was launched in 2019. However, according to multiple sources, it did not launch in either Cameroon or Nigeria until 2021, a year after raising a $2.4 million seed investment in 2020.
Meanwhile, Alain Nteff said he co-founded mobile health platform, GiftedMom Limited (GiftedMom), in 2012, which later pivoted to Healthlane in March 2019.
But according to one of our sources, Healthlane was incorporated as GiftedMom in 2015, not 2012. A GSMA article, which lists GiftedMom as a portfolio startup, appears to corroborate this claim.
According to the source, the startup changed its shareholders and closed its Yaoundé branch on an unknown date. In 2021, it hired some employees to work in Douala. Consequently, Douala operations started between July and August of the same year.
Several sources maintain that Healthlane had a great work culture when it first launched in 2021 in Nigeria and Cameroon. So much so that many were willing to work past their scheduled shifts to ensure that the company's operations ran smoothly.
"We just had this good work environment where we were all friends amongst ourselves. We were hopeful, and everybody kept pushing the product out because we knew we would benefit from it if we made a lot of sales," a source familiar with the matter says.
Employees in Nigeria had access to the company's fitness facilities. There were also complimentary fruits, salads, and lunch, with the company covering half the cost of lunch. The company also promised the employees a retreat later in 2022.
But none of these perks, however, prepared them for "the termination" and "unfriendly work environment" that was to come. Also, the retreat never happened.
According to a source, in Cameroon, the company's initial goal was to use preventive telemedicine to help people live longer and better lives. But, their business model "had no marketing and sales strategy and relied solely on faith."
A shift in work culture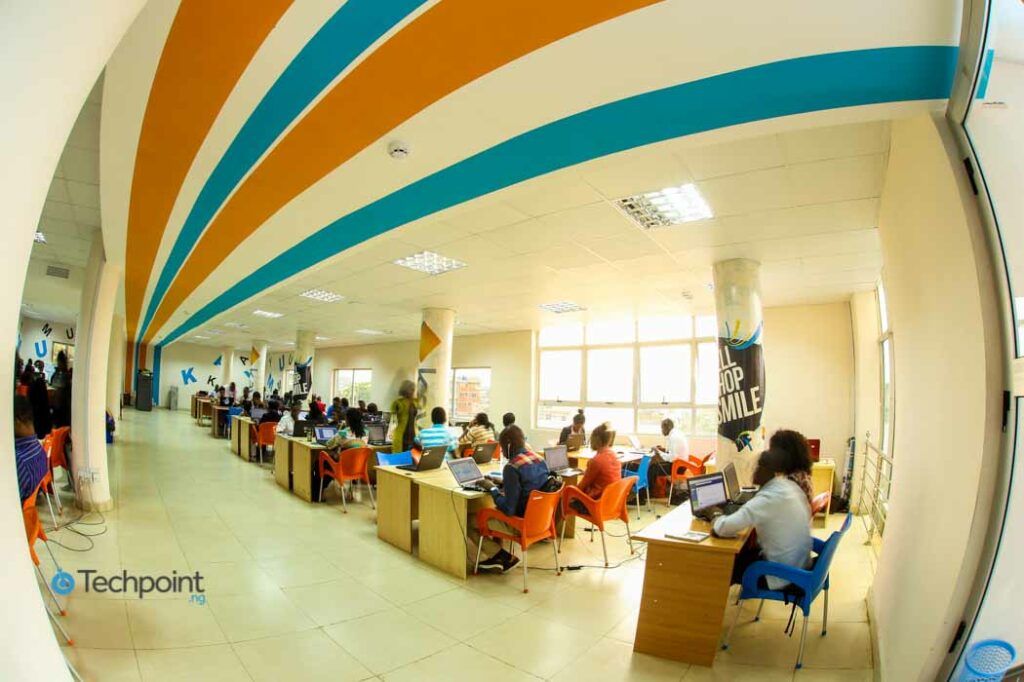 A source claims that "currently, the work culture is nothing but lack of communication (silence), lying, implementation without consulting relevant opinions, and unnecessary meetings and headaches."
But how did a company with an excellent work culture suddenly change?
Moreover, multiple sources mention that the company has no structure or direction regarding Healthlane's method, goals, or strategy.
For instance, a source says, "The company in Cameroon was so confused that they began imitating what was being done in industrialised nations, failing to recognise that our markets were different. When they realised there were no sales, they even considered turning the place into a clinic."
But that alleged lack of structure and direction was just the beginning.
By multiple accounts, salaries used to be paid before the end of the month, until December 2021, when management informed the team that they would shut down early for the Christmas break.
All staff were also asked to take a compulsory five-day work leave during the break.
"The company enforced the five-day work leave on everyone", an ex-employee informs Techpoint Africa.
On December 16, 2021, Healthlane held its end-of-the-year party on its premises with its staff and vendors. Multiple sources reveal that following that, none of the staff received their salary by December ending.
Salaries are delayed and owed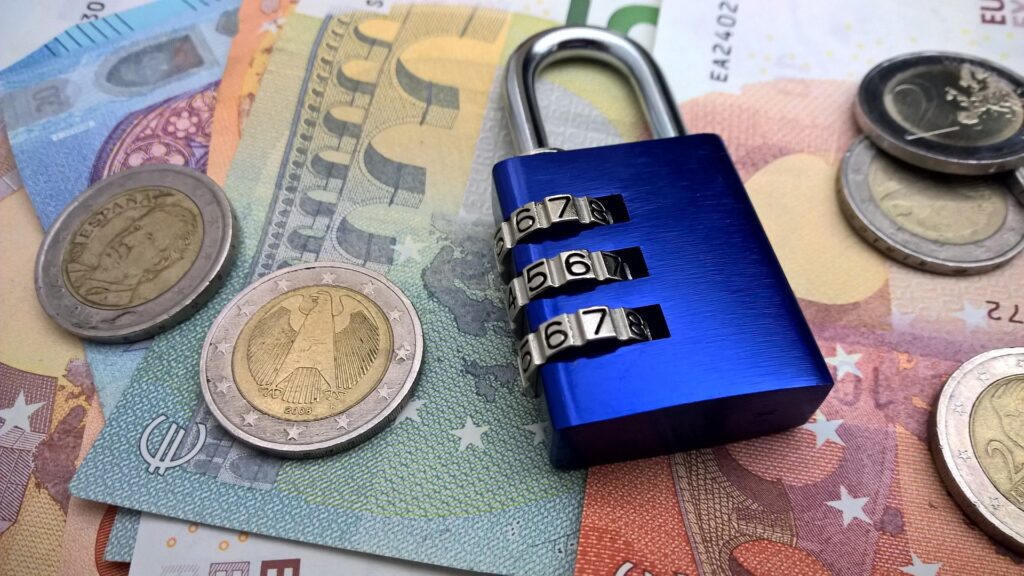 "For a company that just started in August 2021, there were a lot of ups and downs," a source says.
Nteff reportedly assured the team that the company had funds to cover its operations until early January 2022. So, they always wondered what the "real explanation" was for the company failing to pay staff and vendors and to remit taxes and pensions deducted from staff salaries.
Multiple sources confirm that at the beginning of January 2022, there was zero communication from management about why salaries were delayed. Later in the month, employees began to raise eyebrows.
"It wasn't until sometime in January that we were told the company had 'some minimal cash flow issues'," a source recalls.
While some employees received their December salaries later in January 2022, some received in February. Healthlane reportedly rinsed and repeated the process for January's salaries, and by May, the Nigerian arm had begun delaying salary payments again.
As of publication time, the company reportedly owes its Nigeria-based employees four months' salary since July.
Per a source, one of the employees in Cameroon informed "management" that they would suspend their responsibilities until they receive at least two months of the five months' salary owed.
"Management", however, reacted by "instructing security not to allow them into the office" while it removed them from work platforms. It also informed the labour office in Cameroon that the employee had "abandoned their responsibilities without notice."
According to a Nigerian source, "At some point in 2022, we stopped hearing from the office. Since it seems that the management makes these decisions on their own, we stopped hearing from them. They don't carry you along. They don't respond. They don't follow up."
Per another source, employees kept complaining about how information wasn't getting out during the general meeting. They wondered why it was so difficult to communicate with employees about what was happening. They simply wanted to know why the startup was not performing as expected, but "the co-founders wouldn't tell them the truth."
Multiple sources complain about hardly getting responses from "management" whenever they reach out to them. Apparently, co-founder Ashu always referred them to CEO Nteff whenever they reached out to him, indicating that he had no say in the matter.
Layoffs and resignations
While the company had a great work culture before December 2021, sources say that there were a few red flags which they overlooked.
In September 2021, for instance, the CEO reportedly fired an employee, who was later reinstated with a reduced salary and demoted, only to have their appointment terminated within a month.
"Workplace instability has been one of the company's key weapons," a source reveals, "The situation has grown since the beginning of the year for a number of reasons combined with delayed and late unpaid pay since December 2021."
As of 2021, Healthlane had team strengths of 12 and 10 in Nigeria and Cameroon, respectively. It also had eight part-time staff across both countries.
However, Nigerian and Cameroonian sources say that layoffs became common at Healthlane at the start of 2022.
In Cameroon, an employee was fired, and two others resigned due to the "terrible working conditions." The same conditions apparently made seven people resign in Nigeria after three were laid off.
At the time of writing, sources indicate that including the co-founders, the company currently has only three employees in Nigeria and four in Cameroon.
"Those who resigned were practically forced to do so. The strategy of management is to make you so useless that you would resign, and they will be exempt from any charges," an employee claims.
A document seen by Techpoint Africa reveals that the company fired all eight part-time staff.
Building renovations and app update
I earlier mentioned how Healthlane's app was not functioning on Android and curiously missing on the App Store.
When I asked some of the company's current and former employees why the app was not working, most of them said they had no idea. One of them suggested, "it's possible that Alain owes Apple."
Although Healthlane claims they "are currently making some changes to the app," multiple sources confirm that the app hasn't been functioning since September 2022.
On November 9, 2022, in a bid to make sense of all these, I decided to reach out to some of Healthlane's investors. Interestingly, by the next day, the app's functionality on Android devices was suddenly restored. It also became available on the App Store.
However, the appointment booking functionality was unavailable.
"Alain is not a mobile developer. He must have contracted external developers to work on the app," says a former employee, "Meanwhile, he continues to owe his internal engineers and staff."
They also claim that Healthlane is only a company on paper because there is no product, "only a bunch of lies."
Healthlane's Nigerian office was situated at 16 Adewale Kolawole Crescent, Lekki, Lagos State, Nigeria "until August 2022 when the company left the building. Rent expired on June 30, 2022."
Consequently, an ex-employee maintains that "there are no on-going renovations by the company. Healthlane Nigeria officially has no office. The company belongings were packed into an employee's house, and employees found themselves working from home while waiting for the next vision."
Another adds, "Their most recent client was seen in July, so anything after that is merely posturing."
I visited the company's facility in Lekki on a Tuesday morning to confirm this.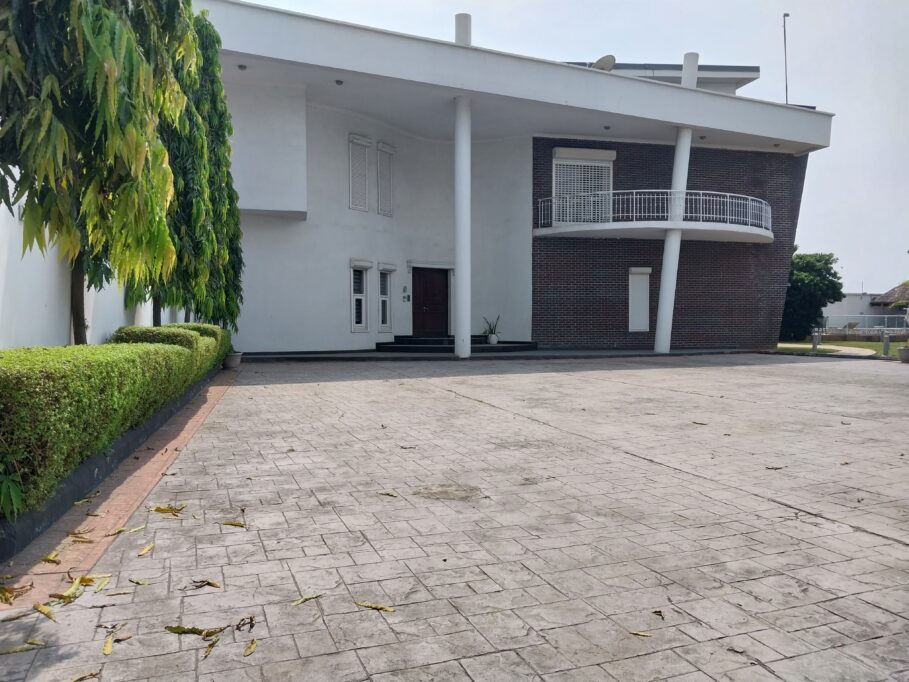 The absence of Healthlane's signage was the first thing I noticed when I got there. One look at the structure and it was apparent it was empty.
Following further investigation about the building, two different sources confirmed that no one was currently residing in the building. They also mentioned that the company had left two months prior. According to one of them, the landlord now owns the building.
I contacted our HMO provider to find out if they knew what was happening and if they were still in partnership with Healthlane. While they confirmed their partnership, they were unsure of Healthlane's current location.

A source confirms that, "There is no ongoing renovation in Cameroon. I do not see what is there to renovate for operations not to be holding. They are even owing a lot of vendors and find it difficult to pay electric bills."
Another employee adds that the facility in Nigeria had to close in July due to the high facility maintenance cost, including rent, electricity, repairs, and generator and pool maintenance.
After the closure, the staff were informed that a smaller temporary location would be rented.
However, sometime later, they were told there would be no office and that Healthlane would instead focus on outsourcing the lab's services while carrying out its follow-up care strategies for chronic health conditions.
But that was not the case in Cameroon.
While the office was not closed, the "strategy changed from checkups and care plan to programme reversal and, most recently, to no activity."
Consequently, no contract staff has been actively employed since October because no salaries have been paid since April 2022 in Cameroon.
A 1.4-million-dollar question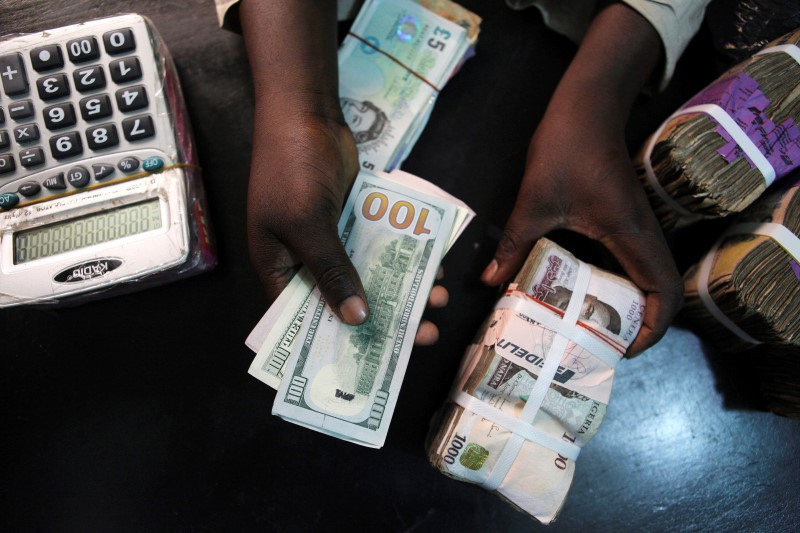 Having seen how Healthlane, which once had a great work culture, became toxic by failing to communicate with its employees, delaying and owing salaries, and erratically firing employees, one could somewhat guess the root cause.
Healthlane raised a $2.4 million seed round in 2020 and began operations in August 2021. But as of May 2021, following a hiring process that began in March, the company had less than $1 million left. The $1.4-million-dollar question is, "What happened to $1.4 million before Healthlane began operations?"
According to a source close to the matter, Healthlane does not have a board of directors. Nteff, the CEO, is "management" and the sole signatory to the company's accounts.
"Before the company began operations, Nteff was already withdrawing substantial sums of money. There have been suspicious transactions indicating that the company has been diverting funds."
Multiple sources also confirm that the CEO bought equipment without consulting employees. That led to spending money on equipment that wasn't necessary or needed by the company.
For instance, he purchased four haematology analysers when the company already had two functional ones.
"While these purchases are not useless, they were made without consulting the relevant team members and, thus, became idle on arrival," a source claims.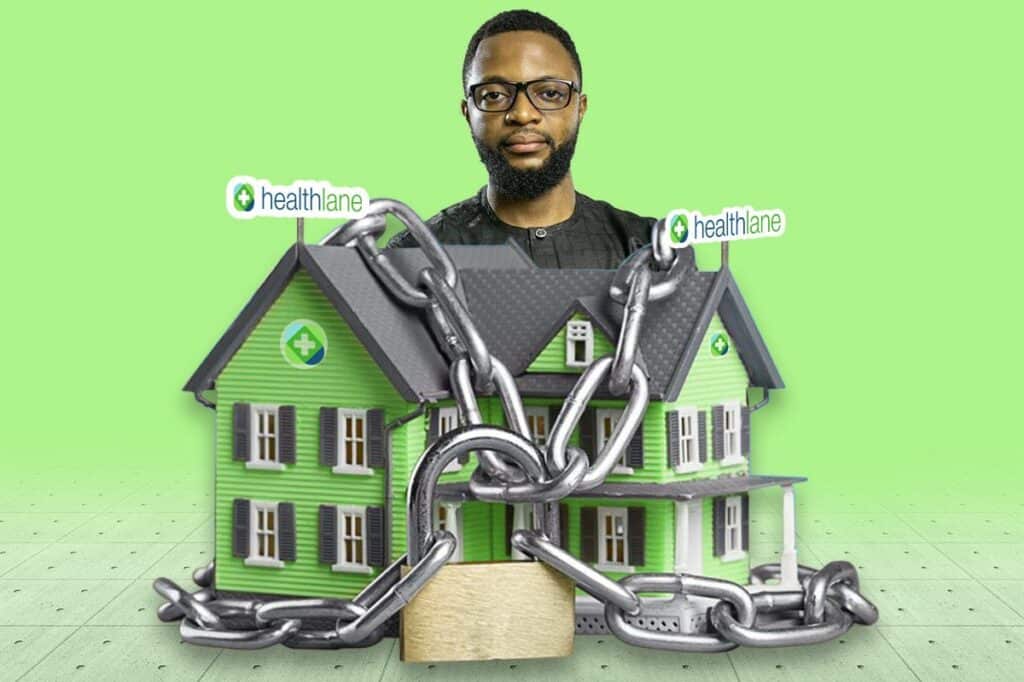 They also reveal how Nteff "hid for three months in Eko Hotel and Suites in Lagos while his creditors sought him out in Cameroon and Nigeria." Though we couldn't lay hold of hard evidence, sources say "Payhippo debt recovery agents unsuccessfully tried to find him at the office on multiple occasions."
Different documents show that Nteff used company funds for personal expenses, leaving him in debt to several vendors, including fintech apps offering loan services.
You might recall that Healthlane was one of the 60 African startups selected for the second cohort of the Google for Startups Black Founders Fund (BFF) in September 2022. So, what happened to the funds?
What now?
According to a source, Nteff stopped coming to the office in Cameroon sometime in the second week of November 2022. That came several weeks after Agbor stopped coming to the office.
"Alain packed everything out of his office. He instructed the person keeping the office to pass on his office key to Reevy."
For context, Reevy, a Cameroonian company, was Healthlane's nutrition partner in the country. According to a source, "there are rumours that Alain is planning to sell out the office to Reevy."
It means, "presently Reevy has taken over the office and is working on restarting operations." However, "Alain still owns the technology aspect of the company."
Further, the source mentions that Reevy will operate as Healthlane in Cameroon for the next six months before changing the name altogether.
According to them, "six months is enough time for Alain to keep fooling investors that the company is in operation so that he can raise a Series A."
Multiple sources claim that Nteff is looking to raise a Series A in 2023.
"He's doing this, especially to pay his numerous debts," says one source, "That is why he would deny shutting down Healthlane."
Another source also claims that they heard that Alain is looking for a partner to buy the clinical arm of Healthlane while he sticks with the telemedicine idea he pitched to investors.
What's more, a source, as of the time of writing, mentioned that the CEO sent screenshots to more than two staff in Nigeria that he has "wired about 3 months salaries to them that they should confirm it."
They also mentioned that Nteff said he'd dissolve the Nigerian team.
Consequently, "the company terminated two employees in Nigeria immediately they confirmed their payment."
As of the time of writing, none of the staff in Cameroon had received their owed salaries.
Techpoint Africa contacted CEO Nteff to confirm this and other details. Nteff responded saying that "Many of the statements are factually incorrect. However, because of an ongoing legal investigation into some illegal access of Healthlane files by journalists, we cannot provide any response before your deadline. At the conclusion of this investigation, we will be happy to issue a full statement."