Saving is key to financial security in any society. But while the concept of saving is not alien to Nigerians and has been in practice for decades, in the form of ajo and esusu, it hasn't sufficiently relieved debt burdens or funded new enterprises.
Also, saving in banks does not yield enough interest to cancel out the cost incurred in maintaining the bank account and increase the saved amount. Ultimately, it's more of giving your bank money to lend to others.
With the average Nigerian's already poor saving culture -- partly resulting from the poverty level of citizens -- this goes a long way to further discourage saving. After all, what is the rationale for keeping a fraction of one's earnings for tomorrow when survival today is not guaranteed?
Nevertheless, there is a glimmer of hope. According to PWC's 2017 FinTech Survey Report, over 62% of customers will use mobile applications to access financial services within the next five years. True to this, there has been a proliferation of fintech solutions in the country since 2015, which has encouraged savings.
Championed by Folarin Adeboye, an Ibadan-based Corporate Finance Institute fellow and his team made up of a software developer and business strategist, F&K Savings arrived with a unique offering in 2017.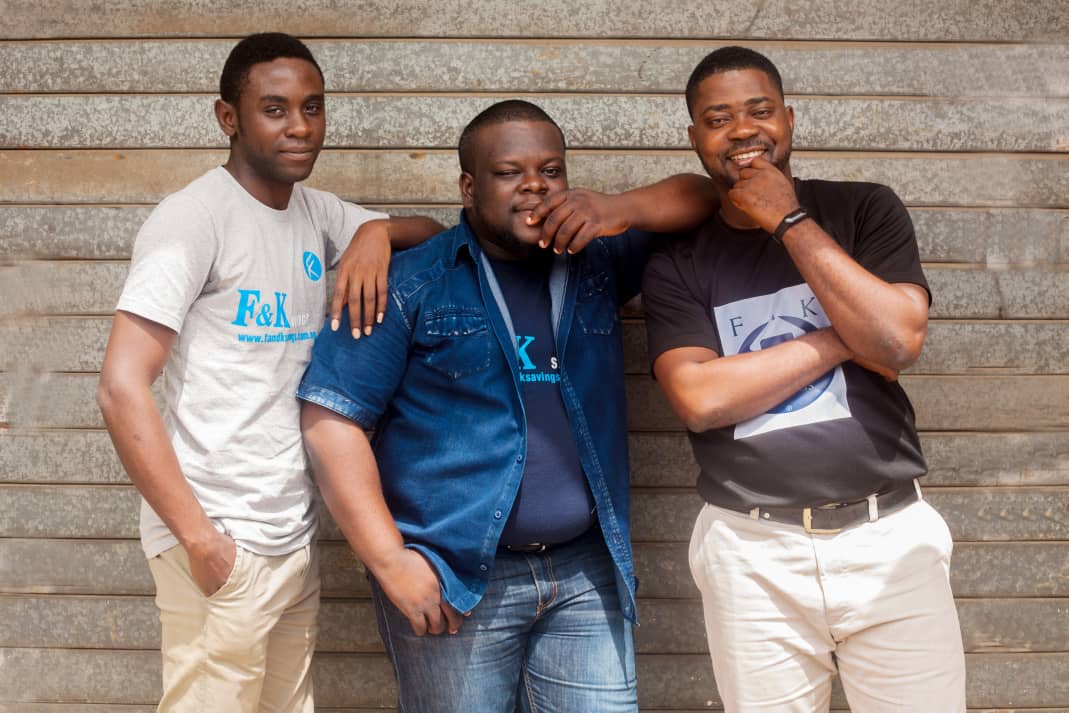 "F&K Savings is designed as a non-discriminatory financial management platform dedicated to helping young people at all levels to save diligently and deliberately for their future," says Folarin.
Through its mobile application, F&K Savings enables users to save and invest money in profitable ventures. The startup, with its financial inclusion policy, does this through the individual management of accounts and third-party engagements.
Reaching the unreached
In an age of fast technological advancement and increased use of mobile phones to access services, it is very likely that those who are not tech-savvy will be left behind. Unlike other fintech solutions, the startup devised a means of connecting with this group of people.
"For people who can't access our mobile platform, we have agents who link up with them and open an account from which they get a unique identity number that serves as their account number on the mobile app," Folarin notes.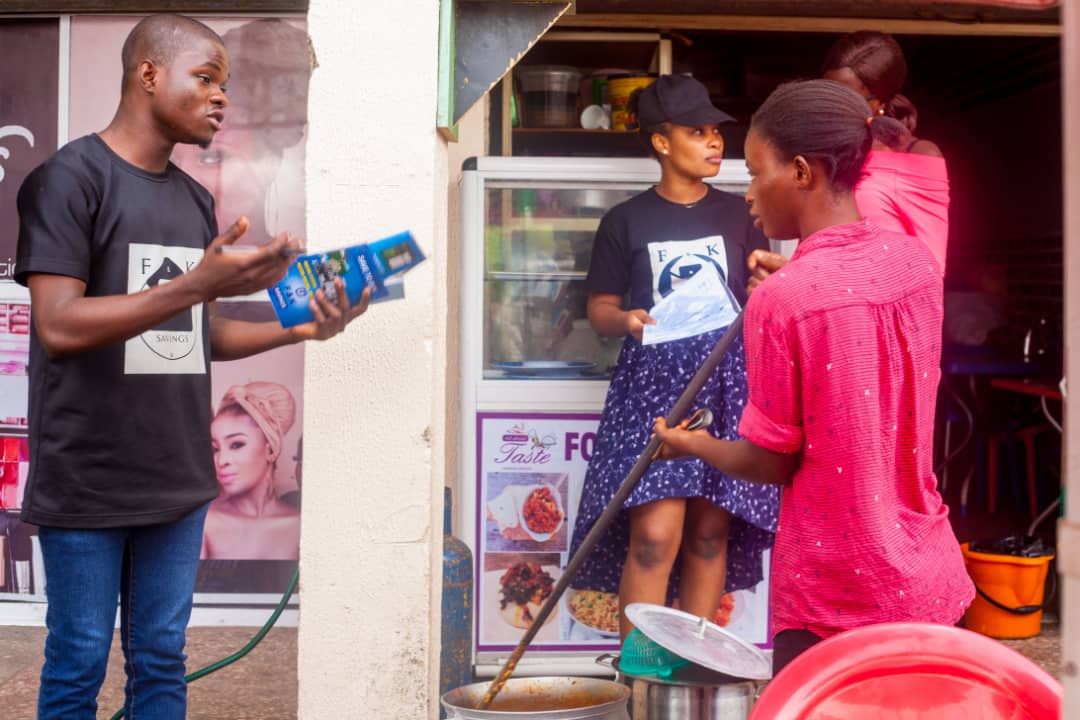 According to him, each user has access to an offline savings card, SMS, and email notifications all of which can be used to track savings history. However, an agent ceases to act as a 'middleman' as soon as the user can personally manage the account.
Much like the traditional thrift method, agents collect cash from offline users and make deposits on their behalf through a unique code generated for the users during registration; the payment then reflects in their savings history.
F&K Savings also runs a subscription model that allows users to choose a convenient plan in terms of time range. Similarly, subscribers can invest in financial instruments and credible businesses suggested on the platform.
"Since not too many people know how to put their money to good use, we give investment advice to clients concerning profitable ventures to invest in."
Rising above setbacks
Coming into business at a time when Ponzi schemes were prevalent, it took a lot of what Folarin called "leg work" to convince people to trust them.
"Before we launched, we did a lot of sensitisation to educate our target market -- undergraduates and youth corps members -- on savings," he admits.
After launching in May 2017, the startup was able to record 2000 users both online and offline within its first six months of operation, an accomplishment that has since helped it to gain market penetration and make a profit.
Apart from the use of agents to access the unbanked population, another way the startup is growing its client base is through referrals which see customers enjoy bonuses when they introduce the service to others.
Successes and hopes
F&K Savings business model seems relatively favourable to users giving that it has experienced considerable growth over the years with at least 17,000 subscribers and over 50 agents physically present in Oyo, Osun, Kwara, Ogun, and Ondo states.
Customers have access to 8% interest rate per annum, and are obliged to pay a monthly charge of ₦100 ($0.28) on their savings.
"For instance, a monthly saving of ₦20, 000 ($55.10), in a six-month saving plan, earns the user a 4% interest. This means the user will be able to cash out ₦124, 200 ($341.64) after monthly charges are deducted," explains Folarin.
Investments on the platform attract 20% interest, compounding 5% quarterly.
The startup has largely been sustained through revenue. In addition, it got grants from Rochas Foundation and Tony Elumelu Foundation in 2018.
Although the solution's initial targets are the youth, Folarin admits that there has been a need to also onboard older people.
And while it's not impossible to thrive within a competitive space like fintech, the startup is ultimately working towards expanding to Africa in the next five years.