John Obaro is the founder and CEO of SystemSpecs, the indigenous software company most famous for the Remita e-payment solution which powers Nigeria's Treasury Single Account policy.
Before Obaro started the company in 1992, the computer science graduate and MBA holder had built a decade-long successful career as a software developer and IT executive. He was among the team, at the now defunct International Merchant Bank (IMB), that built Nigeria's first ever online banking platform.
But according to John Obaro, he got into computer science by accident. In fact while in secondary school, he wasn't particularly excited about mathematics, a core prerequisite for studying computer science.
"It wasn't until a young 19 year-old, in his gap year before uni at the time, came to demystify mathematics and physics for us that I fell in love with the subjects," Obaro told Techpoint in a recent chat at the SystemSpecs HQ in Lagos Island.
That 19 year-old man was the now Dr. Raphael Awoseyin, former general manager of Shell Nigeria.
When the time came to apply to uni, Obaro chose to study Mathematics with Computer Science at the Ahmadu Bello University (ABU) simply because the course name had 'mathematics' in it, a double honours seemed 'prestigious' and, more importantly, it was a 3-year course.
"I didn't want to spend more than 3 years in the university because I was in a hurry to make money," he recalls with a mischievous smile.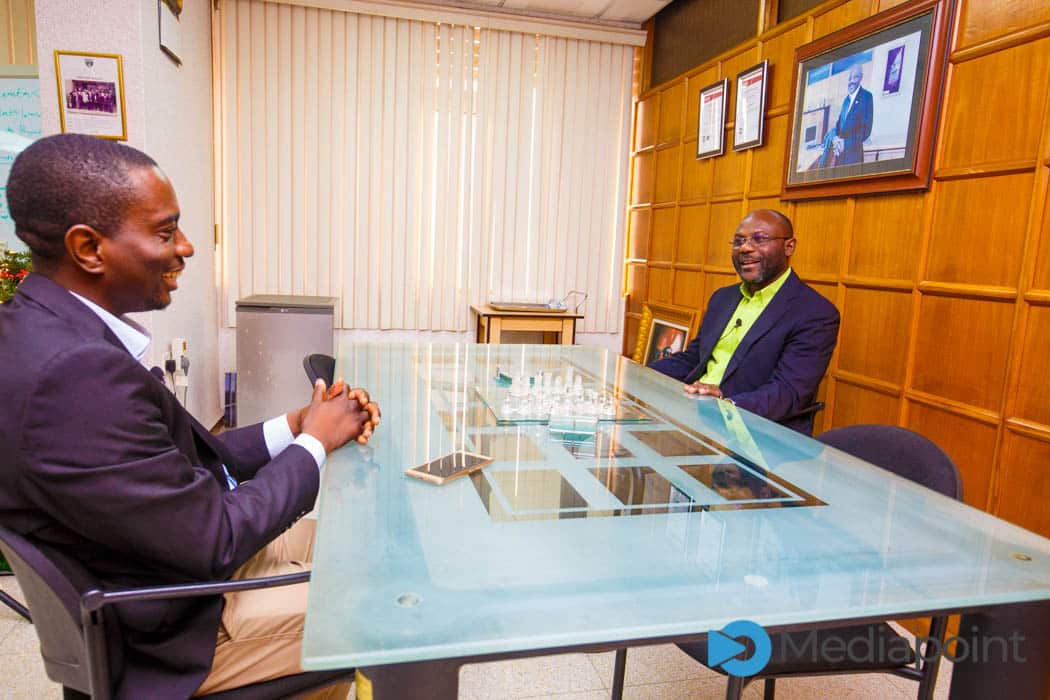 That innocent desire to finish school quickly took him down the road to serendipitous discovery of purpose, something he remains thankful for till date.
John Obaro shares his journey into entrepreneurship and lessons learnt over the years.
Muyiwa Matuluko of Techpoint (MM): I noticed that even with your core tech background, you chose to do an MBA very early in your career, way before your entrepreneurial days. What was the motivation for that?
John Obaro of SystemSpecs (JO): I grew up in the North and even though I attended ABU, Zaria, a leading university in IT at the time, all the good computer jobs were in Lagos.
I decided that if I was going to stay in the North, I needed to empower myself to be able to take on a non-computer job. So naturally, doing an MBA came up. But then again, the best place to do an MBA at the time was the University of Lagos (Unilag).
Now, my parents were very afraid of Lagos. My mum actually had this notion that people got robbed and drowned at sea in Lagos. So I had to negotiate with my parents to let me go for my MBA at Unilag, on the condition that I would return to the North and get a job. Up till today, I'm still hoping to go back to the North.
MM: What did you do after completing your MBA?
JO: After completing my MBA, I worked briefly at Leventis, where I was supposed to be selling computers. But I didn't feel I knew enough about computer hardware to do a good job of selling them.
So I got into United Bank for Africa (UBA) as a programmer. After about 2 years at UBA, I moved on to IMB, where I spent a little over 7 years. My MBA proved quite instrumental in landing me a job at IMB.
When I eventually decided to startup SystemSpecs, I felt reasonably equipped to do so because of my background in computer science, coupled with my MBA and experience in the banking industry.
MM: So you started your business in 1992, when the tech industry was relatively new in Nigeria. How easy was it building a tech-focused company then? Most especially, how were you able to get the startup capital?
JO: Indeed in 1992, most of the computer projects in Nigeria were in the banking and oil industry; other sectors of the economy were still essentially manual. But we saw that as an opportunity.
This led us to partner with a UK-based business management software firm called Systems Union (known today as Infor) to be their official sales representative in Nigeria.
That was a good start for us but we still needed capital. The plan for starting SystemSpecs was to have running capital for at least a year. The business plan that I had written required about ₦1 million, a lot of money in 1992*.
Before that, I had attended a training programme, at Cranfield University in the UK, which I thought was also relevant to Nigeria at the time. So I struck a partnership deal with the organisers to bring the training to Nigeria.
We charged about ₦50,000** per trainee for that course, an audacious move seeing as most professional courses in those days cost about ₦3,500** each. But thankfully, 19 people saw the benefit. This made us ₦950,000 -- just ₦50,000 shy of the ₦1m we needed.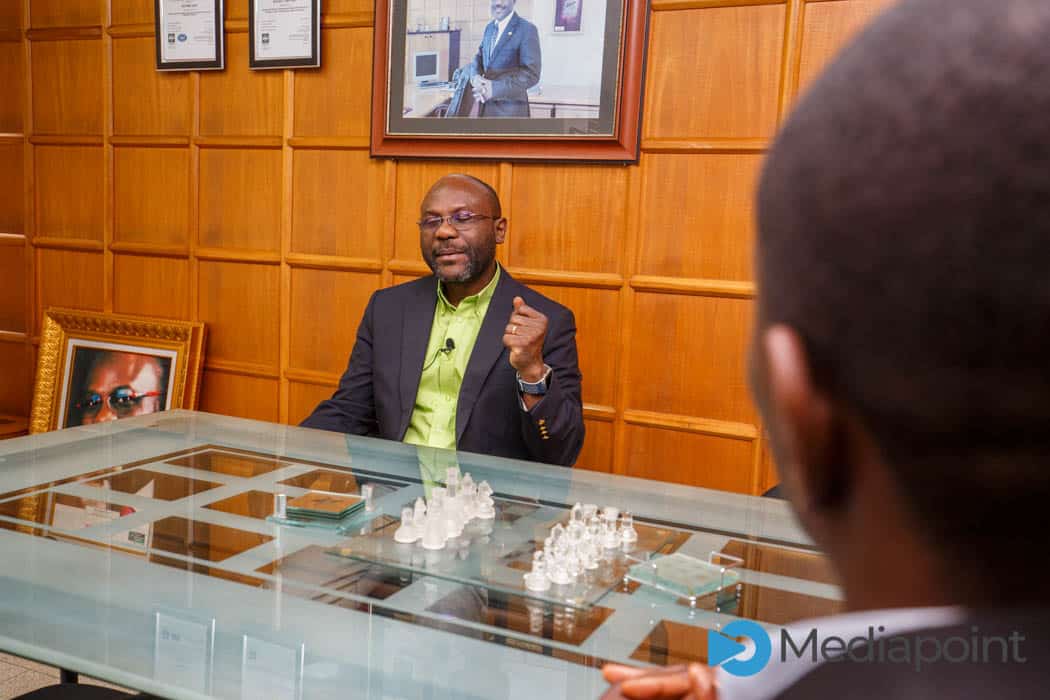 Now, these 19 people were so excited about what they benefited from the programme, that they requested we repeat it; another 16 came in for the second batch. This was all within a span of about 2 months. So let's say within the first 3 months of our opening shop, we had some good returns.
In addition to that, I had gotten some seed capital from a banker friend who I had approached for a loan. His bank wouldn't grant it but he agreed to invest in his personal capacity. Today he owns 5% of the company.
MM: Why did you need so much money to start the business?
JO: Today, most businesses understand why they need computers. In fact they would go out to ask for them.
But selling software in those days, especially in Nigeria was not something that would happen instantly. The sales cycle, if you were lucky, was about 3 to 6 months. Otherwise you would be looking at 1 to 2 years, revisiting the same potential clients to educate them on the benefit of computers.
Sometimes, selling required going through their unions to reassure them that computers would not to lead to job loss.
So we had to be prepared for that gestation period. We also needed to train our staff such that once they made a sale, they could immediately move in for proper implementation, which in itself could take a few months. Finally, we also had to prepare for the small margins we would make before eventually getting to break-even point.
MM: How long did it take for SystemSpecs to go from reselling software to doing locally built software?
JO: By the end of the first, and into the second ,year we started working on what we saw as a gap. The products we were selling spoke more to accounting and business order processes. But there was no (international) payroll solution. So we decided to build one, which we called SpecPay.
We then moved on to a solution for manpower management and HR issues, which we called SpecMan. Then came SpecPen and a few other solutions. Eventually, we brought them all together into what we now call HumanManger. This was around 6 or 7 years down the line.
MM: I'm assuming that just like appreciation for software, relevant software building talent was rare in those days. How did you go about recruiting?
JO: One of the guys I was working with at IMB joined. Between me, him and one other good coder who joined us later, we did all the initial coding.
When we got to the point that we obviously needed more hands, we started aggressively recruiting fresh computer science graduates. As long as they had an idea what a computer is, we brought them in and gave them on-the-job training. We even sent some of them outside the country so they could better understand the tools we were using. That's how we were able to kick off.
MM: Even today, there is still the challenge of mass acceptance of locally-built software. How did overcome this challenge it back in the day?
JO: One advantage we immediately had was that our payroll packages didn't have direct international competition. So most of the people here would either have to build something themselves or use ours.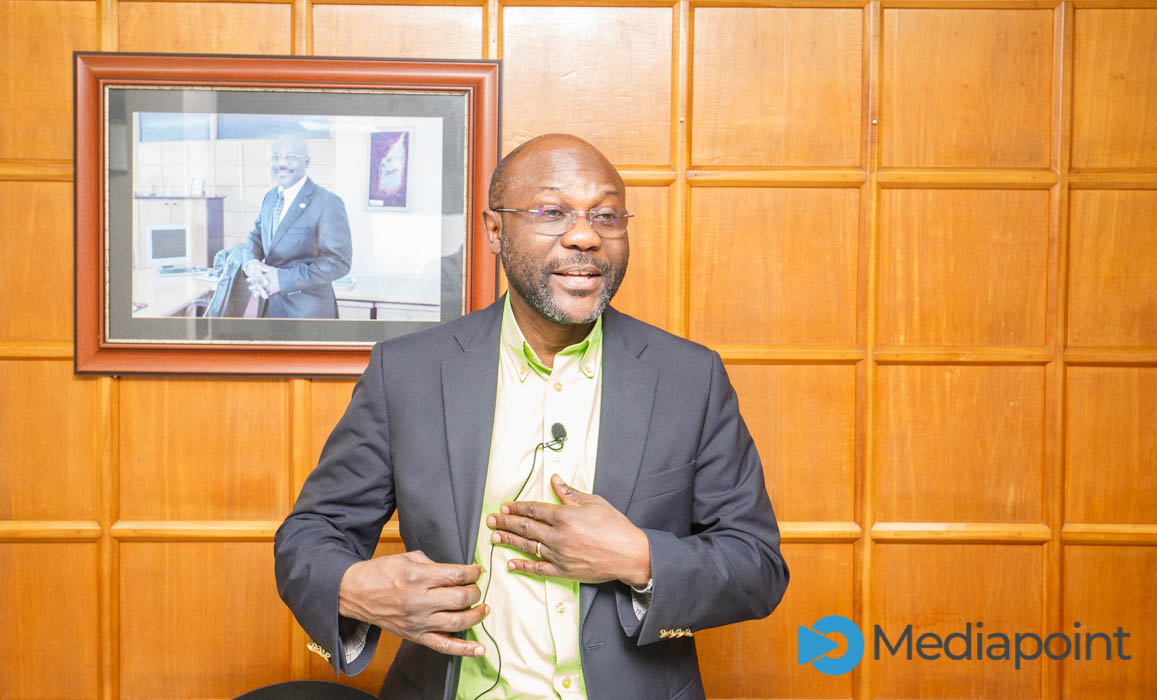 Another thing that helped us was that we were focused. Some of the other software houses that were beginning to spring up tried to write software for just about every industry. Many of them were more of bespoke software houses.
But because we were very focused on payroll solutions, it was easier to develop a very good and robust application. When we went for presentations, people were amazed at the scope we were able cover. Naturally, we started winning, especially with multinationals which were in a better position to understand the need for good systems. This of course strengthened the brand and catalysed acceptance.
MM: Correct me if I'm wrong but, SystemSpecs is not listed on the Nigerian stock Exchange. Tech businesses usually get to your kind of scale by either going public or raising institutional investment. How have you managed to stay afloat all these years?
JO: Mainly by organic growth. We have had good businesses over the years so we were able to finance our growth.
Our payments solution, Remita is what many people know us for now. But our depth is more in Human Management. In fact, we originally built Remita to augment HumanManager. But then it has taken a life of its own, especially after we got into the federal government TSA programme which gave us some good or bad visibility, whichever way you want to see it.
MM: What really happened with the TSA controversy?
JO: You see, when SystemSpecs started, there wasn't much of a regulatory format for the fintech space, apart from traditional banking regulations.
In fact, there was even a debate as to whether or not the Central Bank of Nigeria (CBN) had any business regulating what we were working on. But like somebody said then, "you don't lose anything letting CBN know what you are doing". That turned out to be very good advice.
So we approached the CBN and got a very warm reception. They said we could go ahead but added that they would be monitoring us periodically. Over the following years, we built a good relationship with the CBN, even contributing to the first set of guidelines for the industry.
It was in 2011, during one of their routine visits to inspect our products that they discovered we had a solution -- Remita -- that could power the TSA initiative. They had actually decided to delay the programme for 2 years because they thought the technology to do it was not available. That's how we got invited to Abuja to pitch Remita and eventually got the TSA contract.
Because they had the foresight that it would be huge, the committee set up by the government negotiated transaction fees via Remita to a fair 1% per transaction.
What happened when the TSA controversy sprung up was that first, there was a change in administration within CBN itself. So you had people who apparently weren't familiar with the TSA deal.
Also, the political atmosphere at the time was charged; a new administration had come in and everybody was focused on the anti-corruption cause. But many of the top political leaders were not aware of the TSA backstory. They just couldn't fathom the idea of a 1% transaction fee on such huge volume of transactions. They thought it must be fraud. Hence the backlash
But the thing is, the industry standard at the time was actually between 1.5% to 3%. A number of organisations and government parastatals were even paying as high as 10% per transaction.
Of course, we eventually returned all the controversial money, which helped tone down the backlash. But for us, it was not so much about the money. We just wanted to get the project going because, at that point in time, we had put in about 2 to 3 years of hard work into it. We didn't want that to go to waste.
MM: Based on all your experiences, what advice would you give upcoming tech entrepreneurs?
JO: You need to have your convictions and be able to weather through difficult times.
We operate in a difficult environment were corruption is very rife. Many people believe the only way to do business is to offer bribes and get patronage. I say no. That only gives you short term wins.
One thing that has helped us, and we learnt it especially from our HumanManager days, is that whenever we go for a presentation and get criticised or we lose a business deal, we take them as lessons to improve the product. Build the quality of your product rather than paying to cut corners.
Unfortunately, I see many people getting discouraged by the challenge of corruption in our environment, accepting it as the only way to do business. I just want to encourage them by affirming that there is another way to do business. It's longer term, it's slower but it's more sustainable.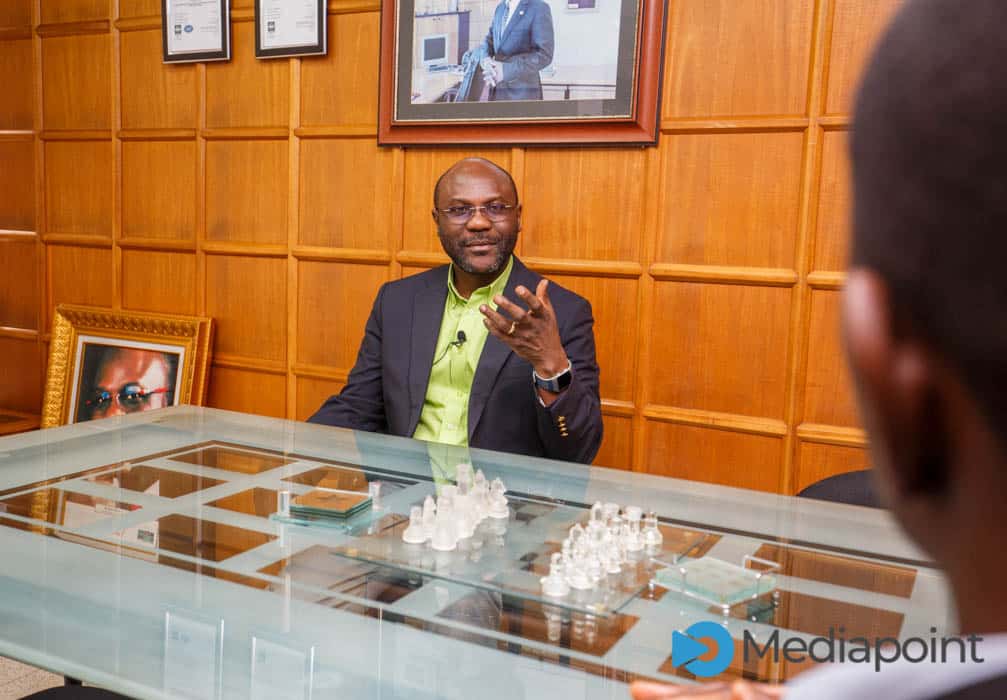 Pay attention to quality. Pay attention to staff relationships. SystemSpecs would not be where it is today without the quality of staff that we have. I can't even remember the last time that I touched any line of code. But I've been blessed with some very hardworking people who believe in the organisation and we are able to build a trusting relationship.
More importantly, enjoy what you do. If you are not cut out for the field you are in, there are a lot of other things to do. Don't say because everyone is in it, you too must be in it. Go excel where your strength is but if you are in this enjoy it.
Finally, of course you have to be current. You have to keep reading and learning. What brought you to where you are today is not what will take you to where you want to be.
---
*According to data from this article, ₦1 million in 1992 was about $58,000 during the same period. Giving room for inflation, that's over $100,000 today.
** ₦50,000 was about $2,900 in 1992; over $5,000 today.
*** ₦3,000 was about $176 in 1992; over $300 today.