The Phone
Depending on the available light and the angle at which one views the phone, its body is a glossy blend of purple and green, with a tinge of blue. The body feels a little like firm plastic and the colours makes it stand out subtly. The phone feels light enough not to be a bother yet not so much so to feel cheap and unsubstantial.
So far, it is growing on me.
Navigating through the 6gb RAM and 64gb storage space felt easy and freeze-free. I look forward to downloading HD movies and PlayerUnknown's Battlegrounds (PUBG) without any lag.
Strangely, the Camon 12 Pro has a dedicated red Google Assistant button on its left side, which is behind the times since typical mid-range android devices focus on voice activation for this feature.
Security
Unlike other phones that I have used or reviewed, Tecno's Camon 12 Pro was a bit difficult to unlock using the thumbprint feature located on the phone's screen.
The thumbprint scanner was not the easiest security path to use this phone with. In fact, I rarely accessed the device using this as it was not ergonomically easy to do so for me, despite having thumbs that work. I stuck with using the face recognition and screen patterns.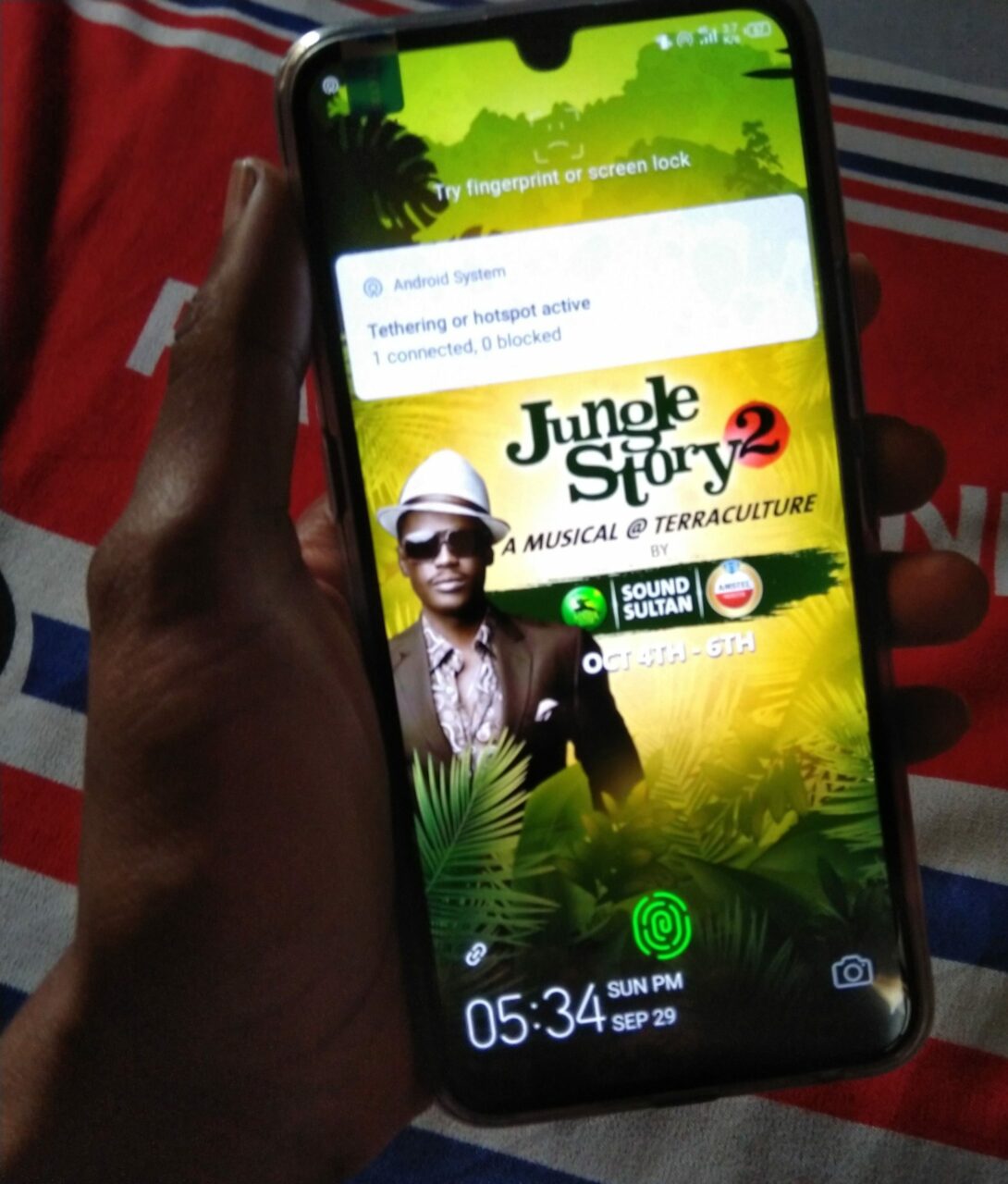 Face recognition worked better than the thumbprint feature and I can unlock the phone when it is on my desk and I am standing up. Although under the right circumstances, this feature unlocked my phone quickly without any lag time, there were several occasions where the phone informed me to try other means to gain access..
The facial recognition feature on this phone can be unreliable. In my experience it was unable to scan my face especially in situations where light shone on the phone's sensor or when it had been a while since I picked up the phone. At other times, it would work quite well even with my glasses on.
Camera
At 16 megapixels, the front-facing camera is not bad for a selfie camera. I discovered two front-facing lights hidden on either side of the front camera, which made me feel like I had a ring-light attached. This feature can come in handy in addition to the camera's tendency to make photos lighter than the environment is. This can be useful for low light situations, but a little annoying when I wanted my pictures to look like they are. Overall, the selfie camera performed satisfactorily as it picked up every detail within its range with enough clarity and brightness.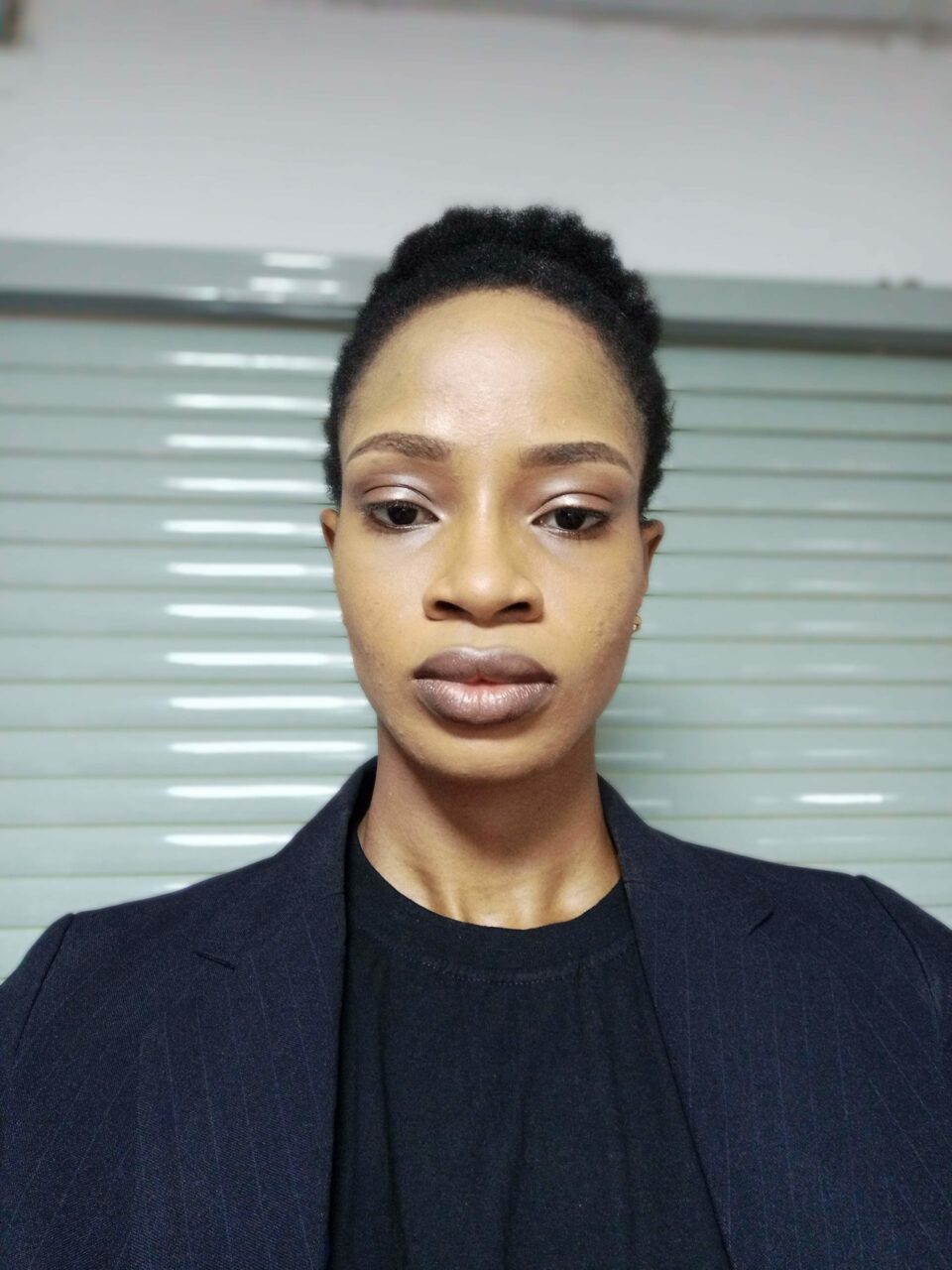 Another good thing I discovered is that the camera is bright and makes use of the environment's lighting to boost its own, thereby producing bright-looking photos without beauty or any additional help from the phone.
The Tecno Camon claims that I would enjoy the benefits of an AI Camera. Personally, I did not know what that meant and was eager to find out. It is worth noting that the AI Camera may not photograph objects as well as humans. For instance, I took a picture of my emerald green scarf with rather interesting results.
Personally, I would never wear something that resembled what I can only describe as "nuclear waste green". But eventually, the camera learns from the user and takes more stabilised pictures.
The Camon 12 Pro lives up to its macro photography features, capturing the smallest print I could find, although it takes a few seconds of patience to allow the camera focus on the object of your photography.
The beauty feature of this camera comes with tabs described like "slender", "sexy", and "natural". The Bokeh control does not live up to its promise, though.  I thought the pictures where "nice", but the focus on the subject was always a bit off and I had to tap a point for the camera to focus on before quickly taking the photograph. The camera often overcompensates with a lot of light to give the illusion of great photography.
The AR shot feature is limited in terms of characters and the panorama does not stand out.
Battery
The Camon 12 Pro comes with a 3750 mAh battery and tests well under daily use which included some phone calls, social media use, and emailing.
A dedicated testing after three hours of video watching, an hour and a half of music playing, two hours of PUBG gaming, and browsing took the phone from 100% to 39% -- a 61% decrease in about seven hours of use.
I did discover that when the phone battery level drops to between 35% and 30%, the decrease is rapid even when the phone was not in use.
Phone Ads
The phone, as with all Tecno devices, I had annoying advertisements popping up on the screen at different times. Initially a mild annoyance, it gradually became an irritation; I was unwilling to pick up the phone just to avoid being bombarded with commercials -- the adverts were everywhere.Nevertheless, the option to stop notifications from showing ads and disrupting my peace of mind was available; needless to say, I made use of it.
---
Suggested reading: Why there are annoying ads on your TECNO phone and what you can do about it
---
Speakers
The speakers stood out for me and they produced quality sounds. Bohemian Rhapsody sounded very good and reverberated all through the open office space without sounding scratchy or strained.
Conclusion
In summary, what really stood out for me with the Tecno Camon 12 Pro was its selfie camera. It definitely did not over-promise and under deliver in its marketing messages in this case.
Also, the 6gb RAM the phone operates with helps navigating the device much smoother than most. Not once did it freeze during the review process. I actually enjoyed playing media on this device because of its memory space and great speakers. The volume seems to be very good for this mid-range device.
I liked that the battery seemed powerful enough to handle the many heavy duty activities that may come with using a good smartphone.
Sadly, the security of the phone left much to be desired. Moving forward, I will make sure to turn the phone's screen away from any light source, even if that happens to be just a window.
Although we are used to Transsion and their constant advertisements on Tecno, Infinix and Itel phones, it is still very annoying being interrupted by ads at every point when using this phone.