If you need a way to follow all that the ongoing CAN2015 games has to offer, from anywhere you are; then you're in luck. We just stumbled upon the really cool CANlendar app.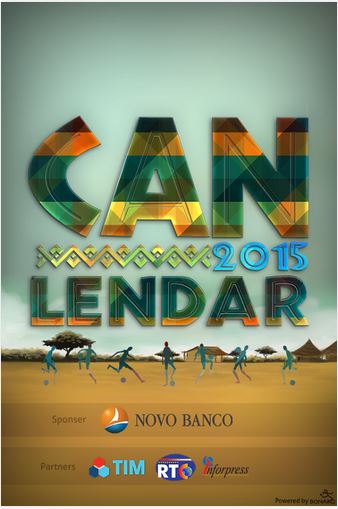 The CANlendar app created by the South African Digital Games & Mobile Applications company, Bonako, provides  you with live coverage of all the games (in English, French or Portuguese) right from your smartphone or tablet, and at 21Mb, it's a forgivable download.
It keeps you up-to-date with the news, line-ups, live commentaries, goals and stats. It also provides information on the federations and the history of the competitions.
The UI is pretty great too. It's not the best looking out there, but it's definitely pleasing to look at, and very easy to use.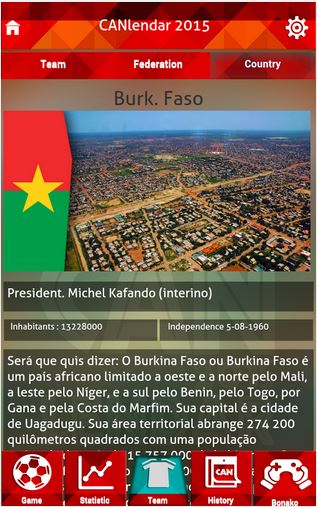 With CANlendar, you don't simply watch the game, you can be part of it; you can build and manage your own African dream team, including deciding on your formation, the line-up and substitutes plus buying or selling players right until each match day.
If you're a gambling man, the app will definitely come in handy when predicting the results of upcoming games.
Sadly, its only available in the Google Play Store.