If you follow tech news, you'd see headlines like these "X startup raises $x million led by Y". A new startup, Young African Catalysts (YAC) led by top VC moguls in Africa is building the talent that will influence such headlines in the future.
Stay with me. While fund-raising startups take the spotlight, few people pay attention to the companies investing in them. For the past ten years, venture capital (VC) firms have sat at the top of startup investment activity.
Firms like Sequoia Capital and Andreessen Horowitz (A16z) made early bets that aided the success of companies like Apple, Facebook, and Google in the West; Ventures Platform, TLcom on Paystack, Flutterwave, and Andela in Africa.
You'd easily find this information with some research, but what is not easy to find is how to break into the VC space. How do you become one of the enterprising analysts who will discover the next Paystack, Flutterwave, or even Google? Hint: It's harder than you might think.
Even if you manage to land an entry-level role at a top VC firm, the difficulty level takes up a whole new grade of weaponry.
This much was what YAC's Co-founders, Luke Mostert and Karl Nchite discovered at the start of their careers.
A rocky journey to venture capital
Born and bred in South Africa, Mostert developed an interest in the startup space at a young age. After dabbling in the space at the University of California, Los Angeles, he learnt about venture capital and started searching for a way in.
After some calls and emails, he managed to land an internship and GreenHouse Capital where he honed his skill with the firm's women-focused accelerator, GreenHouse Labs.
"After the internship, I moved back to South Africa, and once again, there were no open roles. After some prodding, I went on a trial to a VC fund called 4DI Capital, where I had to prove myself. I got to learn from some of the continent's first venture capitalists," he recounts.
After his stint with 4DI, one Africa's first VC firms, Mostert received a call from Future Africa's Founder, Iyin Aboyeji, to head investment at the budding firm.
Mostert's Co-founder, Nchite, toured a different route. Born to a Zambian father and Swedish mother who met on their respective entrepreneurial journeys, he also promptly took the entrepreneurial route.
At the University of Cape Town, and other institutes, he took many design thinking and strategic thinking courses. It was through one of his lecturers that Nchite found out about Goodwell investments among other VCs. He joined their new Africa-focused initiatives and began rising through the ranks.
Both co-founders were the youngest players at their respective VC firms, facing challenges in breaking into exclusive deal-sharing networks forged over decades.
"I found that I had to leverage my network to find deals. A tough ask [for] a newcomer in the space," Nchite explains.
He discovered another problem when he needed to mentor and upskill new entrants to the firm. He realised that the support he received did not match the support one needs to thrive in a fast-paced ecosystem.
"What was very apparent was the time to upskill was very finite. Giving people joining startups or VC firms the ability to run, if not sprint, is something I believe I would have appreciated at the time."
The birth of the YAC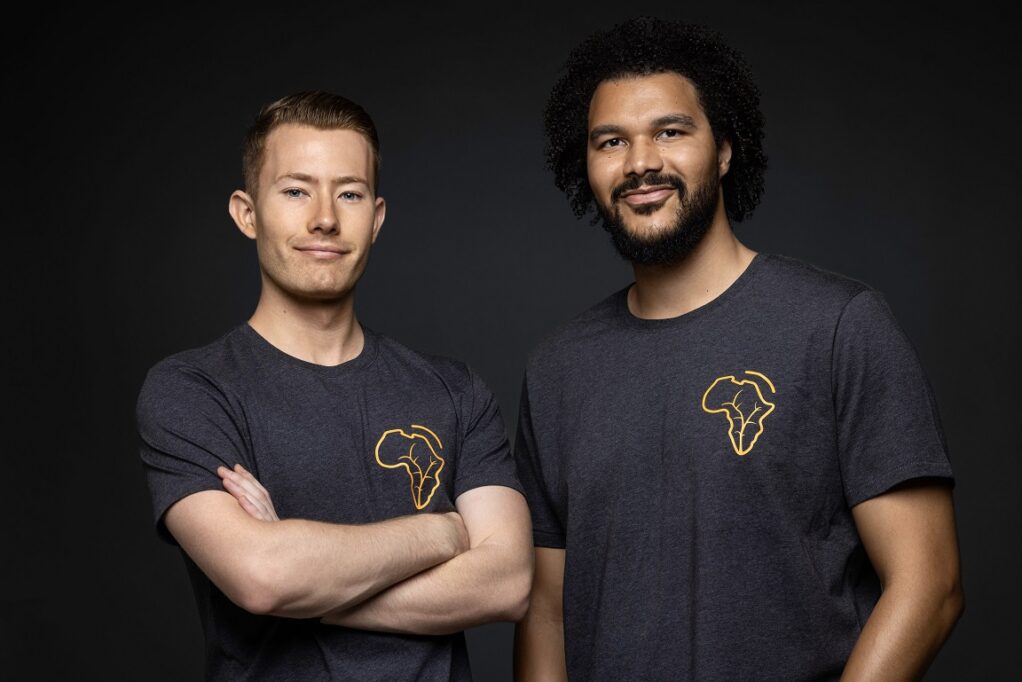 Both founders observed that their peers and colleagues across the continent also had the same issue. Post-COVID, they began to iterate on a solution that evolved to become Young African Catalysts (YAC) to solve this problem.
"We built a community that features 50 different Africa-focused funds, and 60 different members sharing deals. Last year, we were able to share around 250 deals," Nchite reveals.
Mostert explains that this phase could be regarded as the pilot phase for YAC, and the private community was for established young professionals (under the age of 35) working for a leading fund on the continent.
Following the community's success, the founders are now moving towards upskilling players within the African ecosystem to help them launch careers in various areas of the startup space. Initially, within the VC space, and soon the operator space.
"When I say "operator", you might be someone that wants to work in the marketing division or business development side at a startup. Maybe you've got a corporate background, and you're looking to orient yourself around this space. These are the players we're looking to upskill," Nchite adds.
Mostert is adamant that by going public, YAC will start helping aspiring talent become the next lead investors at their respective funds.
"We're saying, we've got 50-60 people who have done exactly what you're trying to do. We're not just going to train you, but we'll also place you at these funds which we already have in our existing network," he reveals.
Mostert adds that the subsequent plan to build operator communities and upskill future startup operators is part of the company's plan to become the most powerful network of young leaders in the startup ecosystem.
Today, it'd be easy to find companies training talent for technical roles like software engineering, but Mostert is adamant that few are doing the upskilling for the other soft roles at startups like marketing, business development, chief of staff, or for venture capital.
Beyond upskilling and communities, the company is also looking to fund talent. Its venture scouting wing will help startups gain access to its network. "Those that don't have the kind of friends and family networks that can put in checks or make intros to the big name VCs."
Mostert adds that the company will also be launching the YAC fund where it will be investing $25,000 to $100,000 tickets in young startup founders.
How the YAC fellowship works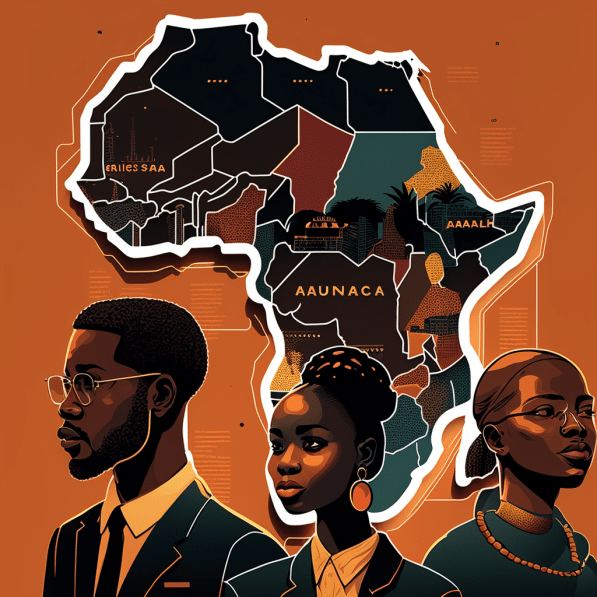 With the success of its invite-only community, on Thursday, April 13, 2023, YAC is launching its Aspiring VC fellowship, an eight-week-long programme for young players. The entry-level fellowship will cost $1,500, and the higher-level fellowship will be $2,500.
"The modules will look at crucial information for entrants into the VC ecosystem. Be it financial modelling, founder etiquette, pitch deck analysis, market analysis, and competition analysis," says Nchite.
Established players at big VC funds who deal with these concepts on an ongoing basis will be the instructors for this programme. While this sounds enticing, we were quick to point out that experts might not always be the best teachers.
In response, Nchite insists that the lessons would not take the classic lecture approach, but the aspiring fellows will learn more by doing and analysing real-world cases.
The company also plans to feature talks from key startup executives to help aspiring fellows understand how startups operate.
"We'll be leveraging our venture scouting startups that we're helping to fundraise now. We'll be pairing each of these startups with two of our aspiring fellows. This helps create value for fellows looking to focus on specific industries to prepare for careers at sector-specific funds," Nchite adds.
YAC doesn't believe the eight-week programme will turn newbies into superstars, but it sees it as an Africa-focused foundational programme to help you set the ball rolling. It also reinforces the programme's approach to having the aspiring fellows get their hands dirty.
That's why Mostert insists that it will be looking out for aspiring fellows who are getting into VC because it's their life's passion and goal and not because it's trendy.
Per Mostert, top VC funds will be taking a portion of the fellowship talent after every single cohort. The company will be standardising a three-month internship that will facilitate a smooth transition from the YAC fellowship to the intern's next VC role. The founders are hopeful that full-time roles will follow such internships.
If fellows are placed into roles at these funds, YAC will be taking a placement fee like most recruitment firms, usually 15% of the candidate's annual salary.
The company's venture scouting arm which currently serves 20 startups, takes a 5% commission on successful fundraises.
"We only get a portion of the round that we helped you raise. If you raised $5 million, and we helped you raise $100,000 out of that amount, we only get 5% of that portion," Mostert clarifies.
Challenges, competition, and the future
The $1,500 price tag is a steep price for many, but it's still one of the more affordable options out there. Among the more popular VC fellowships, only Dream VC's $1,000 price tag is lower.
Mostert believes YAC's strong community is its biggest selling point as it helps it drive things like hiring and exposure to the firm's diverse VC network.
When the startup operator fellowship launches later, the company will also leverage the community for talent placement and funding rounds. For both fellowships, it will leverage data from the community and its venture scouting wing.
It will be offering data on funds, talent, and startups it works with to smoothen all sides of its operations.
"Our focus on Africa is another differentiator, as most programmes just teach about VC from a general standpoint."
However, that amount is still an issue for most Africans. Mostert says YAC will be mitigating this by partnering with firms across the continent to help sponsor some really talented students. As such, there will be financial aid components to help candidates access reduced or no-fee options.
Though the founders have explored income-sharing agreements where the candidates pay after getting a job, they argue that that's a model better suited for the West where things are easier to track.
"We'll be putting the bulk of the financial burden for the fellowship on the wealthy VCs who will benefit from this talent rather than 22-23-year-olds looking to make their first money," Mostert adds.
Nchite rounds up by likening YAC's offering to a cycle. The candidate gets trained, exposed to different VCs, and paired with startups in the firm's network. It helps the startup raise $500,000 through its venture scouting service. The startup is flush with cash and needs to prove itself. "What do they need? Talent," he asserts.
"When they're looking for investors for their next round, they come to YAC, and we reach out to our VC fellowship community for investor support. Rinse, repeat and the cycle continues."
While some parts of YAC might not look scalable on their own, the founders are adamant that when you add the entire network together, its effects and the infrastructure can start to scale.
Nchite believes more players are going to enter the talent market and try to take a similar approach to YAC, but it would be difficult to get all these moving parts to gel together as they've done.
While most startups at this stage would jump at investment opportunities to help them launch the product, YAC's founders have turned down fundraising offers. They're choosing, instead, to bootstrap and build the product till after the first fellowship.
"We're on a show-and-not-tell approach, where we show people what we want to create and then ask them for the money to scale that," says Mostert.
Rather than funding, the founders reveal that the company's biggest challenge has been deciding what problem to solve. It took 15 months of talking to stakeholders to try and lay hold on the solution.
Africa's growing population and the explosion of startups will make the continent a hotbed for talent, and it would be interesting to see how things play out for YAC and other players in the space.