When you think of women in tech, especially in Africa, more often than not, only a few names probably come to mind. While there are many women doing great things in the tech space in Africa, there's still a visibility problem.
Visibility issues aside, women are still not well represented in the technology industry globally and this gender disparity has been ascribed to cultural backgrounds.
Notwithstanding, many women are venturing into tech, defying all the odds stacked against them and excelling in this male dominated field.
In a bid to learn the stories behind the journeys of some of the women who have chosen a career path in technology, especially software engineering, I visited the Andela Nigeria headquarters in Lagos recently.
I was introduced to three amazing women who though started off their careers in tech thousands of kilometres and years apart, they each found their passion, and are now some of the top tech talents in Africa.
During my visit, I met Omotayo Madein, a senior software engineer who joined the Andela in 2018, Hamdalah Adetunji, currently a frontend engineer who joined the Andela fellowship in 2017. And Olaide Agboola, now also a senior software engineer but went through the company's four-year fellowship which she completed earlier this year.
All three women's experiences, though different, tell a single story of an African woman's journey into a career in tech.
Discovering software programming
For many African millennials, discovering technology could be from an early age or just along the path of self-discovery. In the case of Omotayo Madein, it was the former.
"My parents had a computer at home while I was growing up so I had access to the Internet. My dad encouraged me to play around with different applications," she reminisced with a wide smile on her face.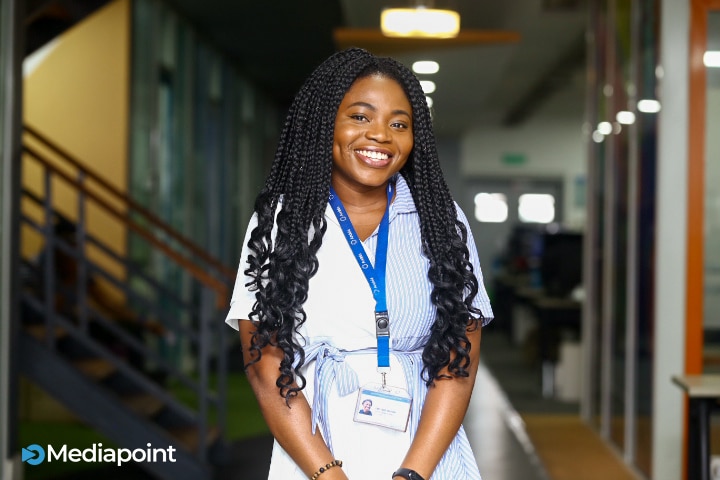 Having developed an interest in computers and its applications, Omotayo decided to pursue a degree in computer software engineering. In 2007, she enrolled at the American University of Nigeria, Yola where she graduated in 2011.
Like Omotayo, Olaide Agboola picked up some interest in computers early enough to choose computer science as a course of study at Covenant University in 2009. While in school, even though there were a few courses in programming, especially Java, Olaide says she had to gain most of her knowledge of programming on her own with the help of tutorials and videos.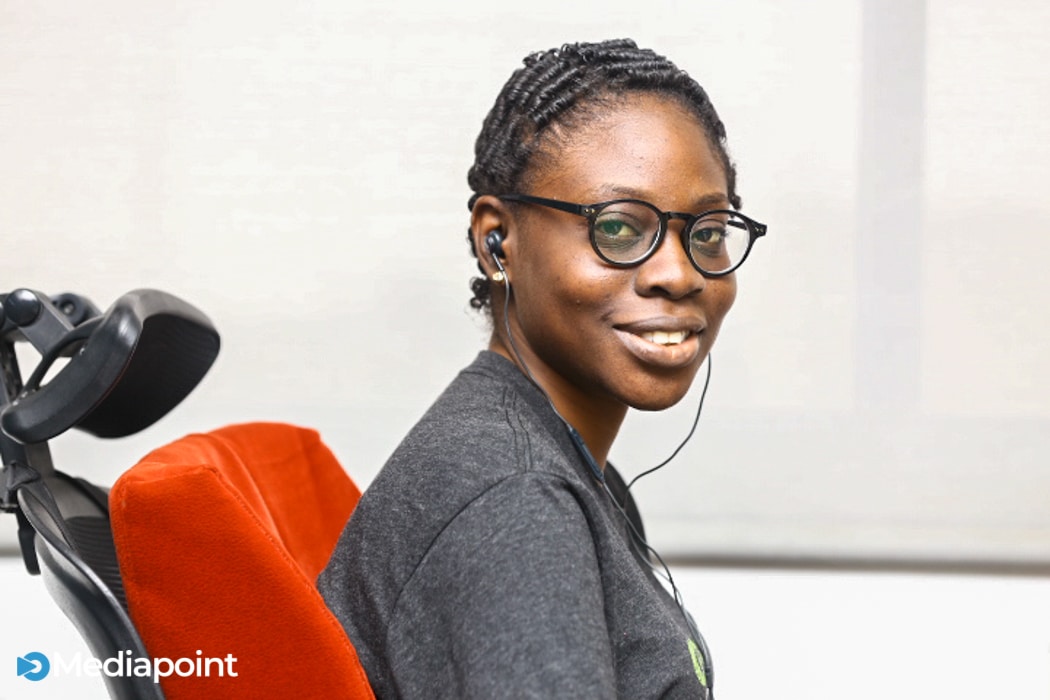 On the other hand, Hamdalah Adetunji's curiousity led her into tech. Growing up, she had always wondered what made technologies work. However, she didn't act on this curiousity until her third year into studying Science Laboratory Technology at the Ladoke Akintola University of Technology.
"In 2012, after my semester exams, I stayed back to attend one of the technical events usually organised after exams. It was mostly around Microsoft packages; Word, Excel and PowerPoint.
Knowing that her course of choice wasn't an ideal fit for her, Hamdallah spent most of her university days and a little bit afterwards, trying to discover herself and her interests. This led her to apply for the 1000 Girls in ICT initiative in 2013.
It was organised by the Federal Government of Nigeria, in partnership with Huawei Technologies. She interned as a network engineer at Huawei Technologies for three months.
Fast forward to 2016, during her National Youth Service Corp (NYSC) year, Hamdalah applied for Django Girls, a two-day workshop about programming in Python and Django for women. This was her first introduction to computer programming.
Gaining experience
Olaide says her first experience with practicing her skills came in 2013 during her compulsory industrial training.
"I worked as a web developer at DonDada Technologies, a web design and development company based in Ibadan. I built websites for clients and I used the opportunity to learn more about programming."
After her internship, she went back to school to complete her degree programme. She later worked at the Broadcasting Corporation of Oyo State during her NYSC year and would later gain most of her work experiences from working at Andela.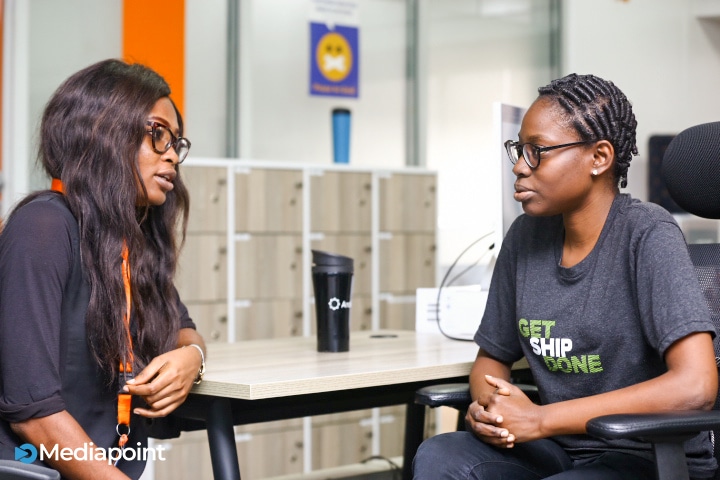 While Olaide was completing her bachelor's programme, Omotayo was also rounding off her master's programme in human-computer interaction (HCI) at the University of Birmingham in 2013. She moved back to Nigeria in 2014.
Omotayo's work experience came in the form of short stints at a couple of companies. She started off in 2014 as an executive assistant and the lone developer in the IT unit of an Abuja-based ICT company, Puzzles Group Limited.
Realising that the job didn't allow for personal growth, she left the company in 2015 for a startup founded by one of her classmates from the university.
While working there, she worked with WordPress and PHP and soon picked up JavaScript. She eventually left the startup after six months because she wasn't comfortable with its lack of proper structure.
Next, she dabbled into communications, leveraging on her experience in social media management. In 2016, she began working at Wellbeing Foundation -- a maternal health-based  non-governmental organisation -- as a communications and web admin officer.
About a year later, she decided to go back to her software programming roots. She got a job as a frontend engineer at fetchr, a Dubai-based delivery startup with its 50-man engineering team based in Nigeria. There, she continued to hone her skills in JavaScript and began using Angular.
Unfortunately, the company shut down its operations in Nigeria three months after she joined due to some management challenges. In the following six months, she worked at another startup, Atlas, as a frontend engineer and UI/UX designer. She also began learning backend engineering. In March 2018, Omotayo joined Andela as a senior software engineer.
"I worked in six companies for five years. I used to be very insecure about it but not anymore. I just was not satisfied at some point and if I'm not satisfied at a job, I'm not able to cope.
As of 2016, Hamdalah was struggling with grasping the concepts of computer programming and defining a clear path for herself. On suggestion from some of her friends, she started learning HTML, CSS and JavaScript. While on this path of self-discovery, she tried out data science in 2017 but it didn't pan out.
"I have a very visual mind. So if I can't visualise something, I don't know what to do with it so I'd drop it. So I dropped data science."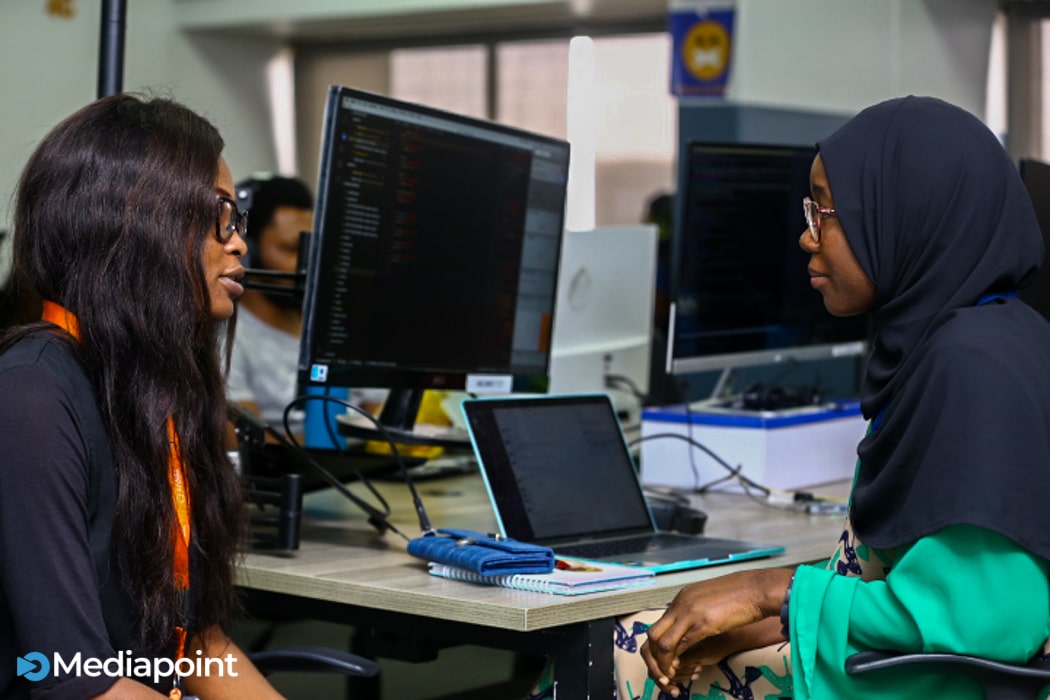 By March 2017, she had learned the basics of these programming languages enough to train secondary school students during a 5-day programme organised by Visiola Foundation.
In May, she was referred for an internship position by her Django Girls mentor at Gpay Instant Solutions Limited. She left the company after five months to attend Andela's two-week boot camp.
Being an African woman in tech
For many women in tech like Hamdalah, Olaide and Omotayo, representation means a lot. At one point or the other in their careers, they have been the only females or one of the very few females on their teams.
---
Suggested Read: How to fix the low participation of women in tech
---
"When I joined Andela in 2015, I was one of four female engineers," says Olaide. "I currently lead a backend team of nine; six guys and two ladies."
Hamdalah sees this gender disparity as a motivation to introduce more women into tech.
"Although, I believe that interest cannot be forced but it will be nice to look around and see more people like me. That's why I try as much as I can to talk about it at any chance I get."
"When I first joined Andela, it was nice to see a few women wearing their hijab. It's the same as the gender thing. When you see that people like you are doing well, it helps to motivate you."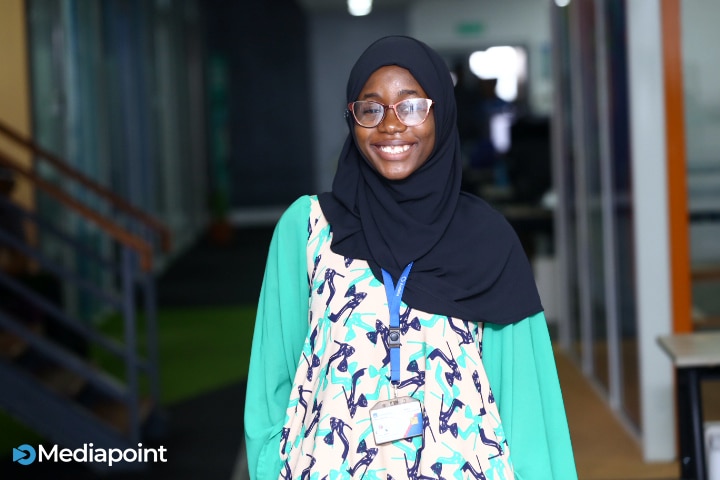 Omotayo says the low representation of women in the tech space is mostly as a result of a lack of information about the many opportunities in the industry.
"More women need to be informed that tech is not just about programming, there are different aspects. They need to be aware that you can start from anywhere, you don't have to start from this point because everyone else is."
Working at Andela
All three women work remotely with diverse teams from all over the world on various partner projects.
Since Hamdalah likes visualisation, she currently works as a frontend engineer.
"It's mostly about making websites accessible, building websites that work correctly. I also build new features, fix whatever is broken and sit on the team that decides what goes on and what does not."
As senior engineers, both Olaide and Omotayo lead teams of software engineers on partner projects.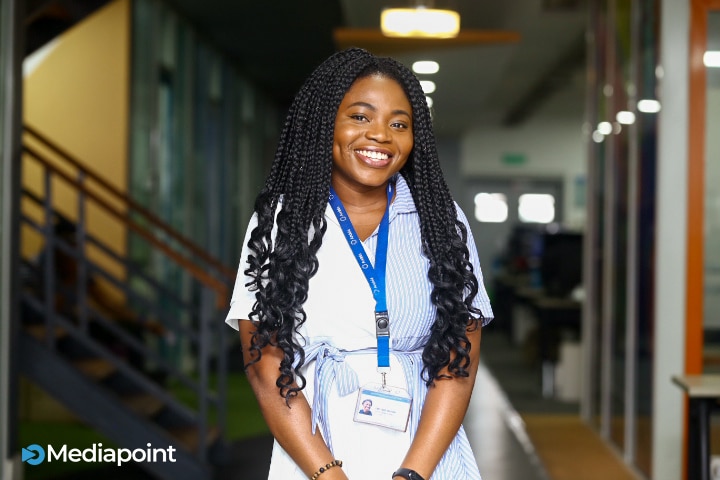 "When I'm not working on partner projects, I work on building features that we use internally. I work with a team that curates our content platform. We build the tools that they use. I also work with senior engineers who help to keep me up to date with what I should know," says Omotayo
Olaide on the other hand leads a team of backend engineers. She says she mostly uses Node.js. When she's not working, she likes to sleep, play video games and hang out with friends.
Omotayo enjoys going to the beach, hiking and spending time with friends and family when she wants to unwind. Hamdalah who says she's not very outgoing likes to spend her free time with family and friends.
Plans for the future
"In a few years, I'd like to become a software architect," says Olaide. "I want to be able to build a complete framework that dictates standards for products, to be able to tell what tools work best for each part of a product," says Olaide.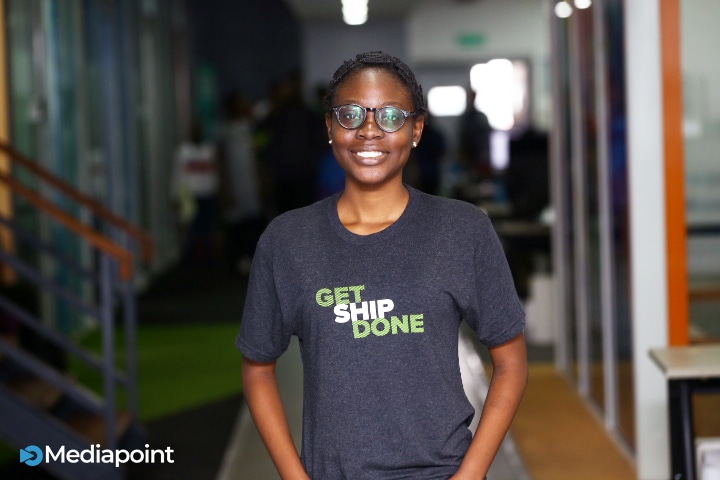 For Hamdalah, her personal goal in the next few years is to bring more women, especially hijabis like her into tech, because they are interested in it. She also wants to lead a team of software engineers, keep learning and to build awesome frontend tools.
Omotayo wants to keep improving her software engineering skills and to focus on ensuring that more people are aware of the factors that affect building technology tools. She wants to ensure that more software developers always consider their end users when building a product.