The story of women's participation in computing began years before the invention of the electronic digital computer in the 1940s. Then, a "Computer" was a job title which was at some point almost exclusively held by women.
Stories of mathematicians like Katherine Johnson, Dorothy Vaughan and Mary Jackson portrayed in the movie Hidden Figures give us an idea of the huge roles women played in technology in the past even though at the time, they were not allowed to have degrees in engineering. But years of breaking gender barriers saw more women involved in computer programming up to the 1980s.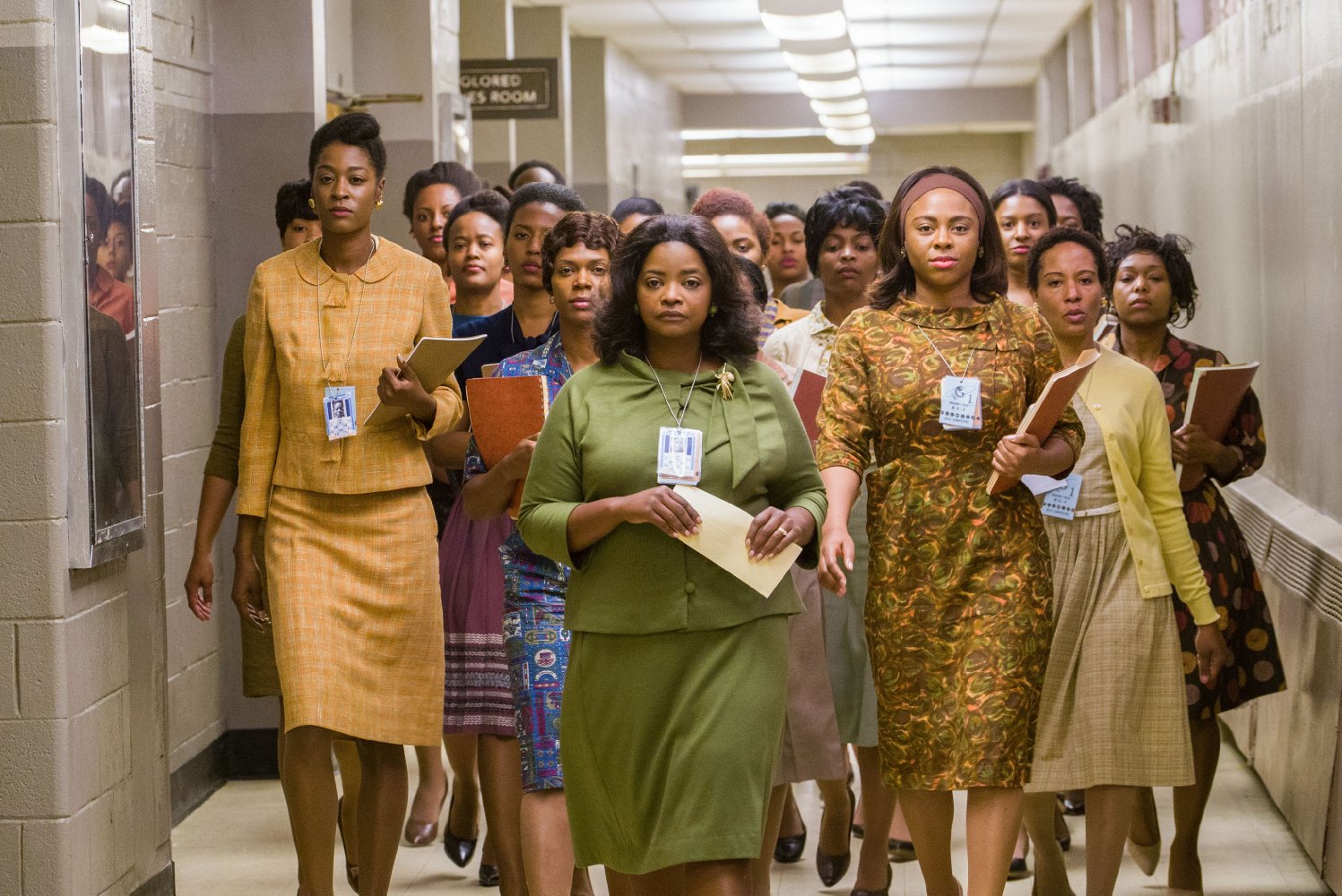 Nathan Ensmenger, a professor and expert on the history of computing at Indiana University estimates that 35% of computer programmers in the US between 1955 and 1970 were women. However, about five decades down the line, that number has dropped to 18%.
The reverse is however the case in Nigeria. Over the years, as more parents began to see the importance of educating the girl child, there's been an increase in the number of women venturing into STEM (science,technology, engineering and mathematics) fields. However, there is still a huge gender disparity.
Culture as a barrier
Last month, I attended the induction ceremony of 25 ladies into to the Girlcode Academy where they would be trained in the areas of software and web application development. Most of the inductees had initially believed that they as women did not have the brain capacity to cope with computer programming.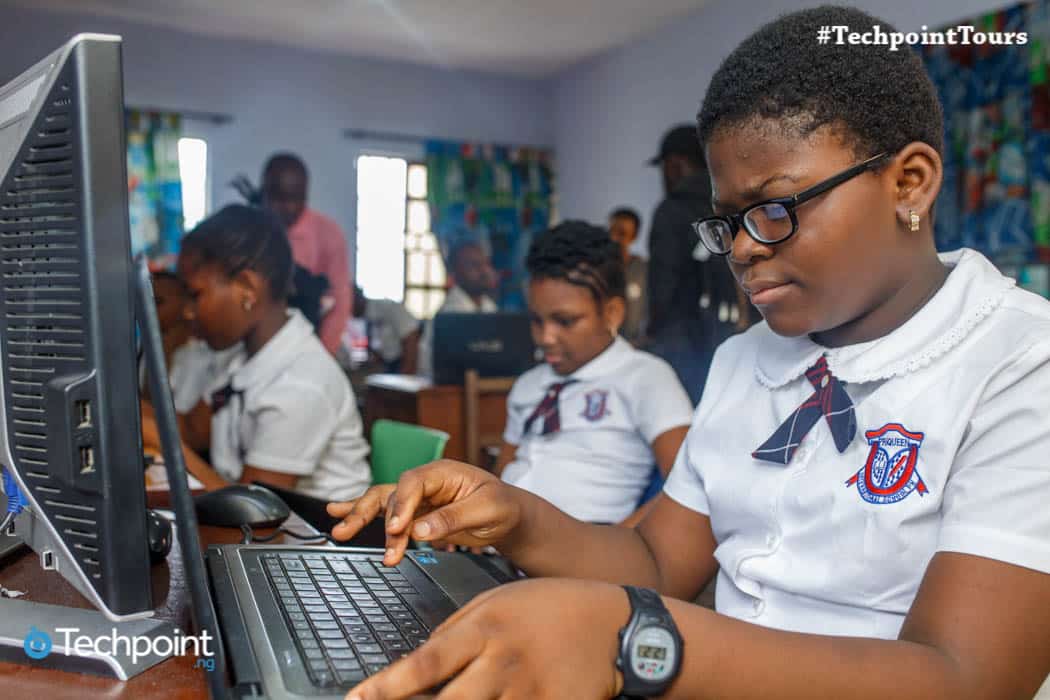 For some of these ladies that are students of engineering and computer science, being the minority gender in a male-dominated class buttressed this stereotype. According to Dr. Florence Oladeji, a senior lecturer of the Department of Computer Science of the University of Lagos (Unilag), in a class of 100 students in the department, there are usually only between 10 to 17 female students.
This male-dominated images of programmers, lack of female role models as well as the broader global bias and discrimination against women in tech make careers in the space unappealing to many young women.
Professor Wendy Hall, a computer science professor at the University of Southampton, UK, believes that this male dominance began with the advent of home computers in the early 80s when machines were passed off as gaming systems for men.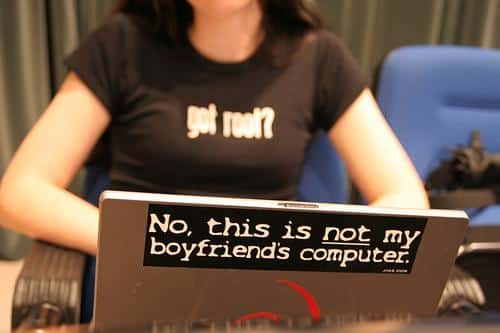 "Women were turned off computing in the 80s. Computers were sold as toys for the boys. Somehow that cultural stigma has stuck in the West in a way that we can't get rid of and it's just getting worse. The skills gap is going to get huge." she said in an interview with The Guardian.
In a recent interview with Techpoint, Chibueze Ukaegbu, the founder of LearnFactory stated that the females who had earlier enrolled at LearnFactory all flunked out for reasons ranging from lack of interest, lack of funds, personal and family distractions, to the conclusion that coding is too difficult them.
It is narratives like this that amplify the belief that the male gender is better suited for writing lines of code. And perhaps women are better off in other "less demanding" areas such as product design, user interface (UI) and user experience design (UX) because women pay more attention to details compared to men.
But Chibueze does not believe so. "I have worked with some rockstar female programmers and so I believe that women have what it takes. I just haven't found the right ones yet" he adds.
Low participation VS invisibility
For Dr. Omobola Johnson, -- former Minister of Communication Technology and Partner at TLcom -- since gender disparity is not peculiar to the tech sector, most women in male-dominated industries face similar challenges. A 2015 report by The Nigerian Bureau of Statistics (NBS) on men and women in Nigeria puts the labour force participation rate (LFPR) for women at 65.1% and 71.4% for men.
"I'll compare myself to someone who has chosen a career in maybe liberal arts or law, in terms of challenges it's the same. It's just a matter of figuring out how you operate and succeed in those male dominated areas" she says.
One of the things that set women in tech apart from women in other male-dominated sectors is a lack of visibility. The low turnout of women at tech meetups and other conversations around technology amplifies the gender disparity in the sector. Jemima Abu, a student of Unilag and web developer, agrees with this notion. As an active member of the women in tech community, she believes that the problem is not in the number of women in tech but the absence of their voices.
"As women, we are conditioned not to come out and talk in situations where we are outnumbered by men. However, if you're a woman in tech, you should put yourself out there. Whether you're doing CSS or AI, make yourself known" she advices.
According to Deborah Bashorun, a graphics and user interface (UI) designer, the issue with visibility is as a result of various contributing factors including lack of enough role models, little or no information flow concerning relevant communities for women and fear of saying the wrong thing.
Getting more women to join the technology train
With the advancement of technology in coming years, there will be more job openings in technology. It was projected that in America alone, there would be 1.4 million job openings in computer science by 2020. These job openings will be difficult to fill if half of the available talent pool is still being sidelined. Therefore, it is imperative to begin to explore ways to bring more women into the industry.
Creating awareness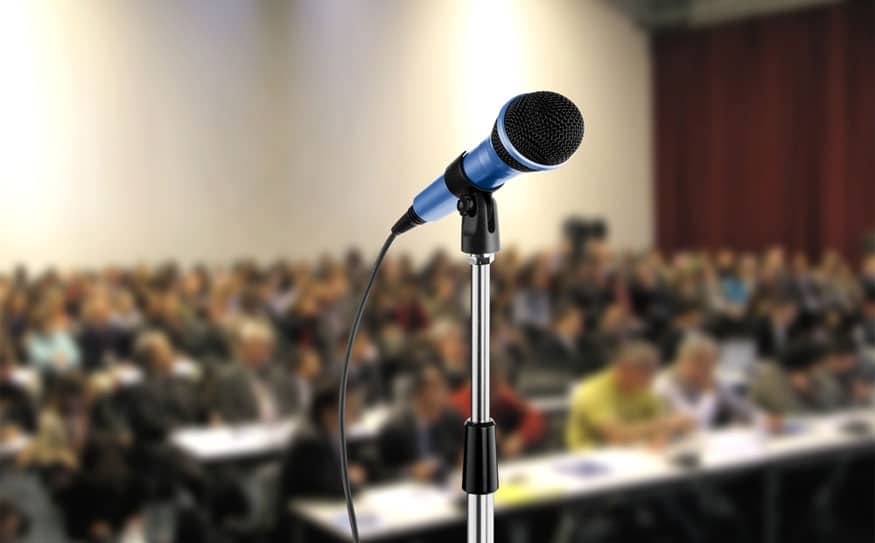 By writing about it, speaking about it, creating awareness about it, getting people more excited about it, more women will come into tech" -- Omobola Johnson
There are already plenty women in tech communities in Nigeria but how much impact do these communities have in introducing more women in tech? The social networks should not be all about gaining support and inspiration from fellow women in tech, it should also be about creating awareness about the benefits of working in tech, bringing more women into the space and supporting them as they progress through their careers.
Catching them young
It is important to change the narrative that women cannot do tech from the homes, primary and secondary schools as well as universities. The best way to do this is to meet girls in every single age demography to get them motivated to pursue careers in STEM fields.
According to Dr. Omobola Johnson, the goal should be to get more women to be more comfortable in the STEM field. She said:  "If you take the statistics of the founders and cofounders of startups, not all of them are computer science or engineering graduates. They are graduates in very diverse areas. Getting girls comfortable in STEM subjects at tender ages will inform their decisions to either pursue careers in tech or build tech enabled businesses"
There are few government initiatives and NGO programmes in Nigeria that are empowering young girls with technical skills, but there's a need for more organisations to get on board.
Role modelling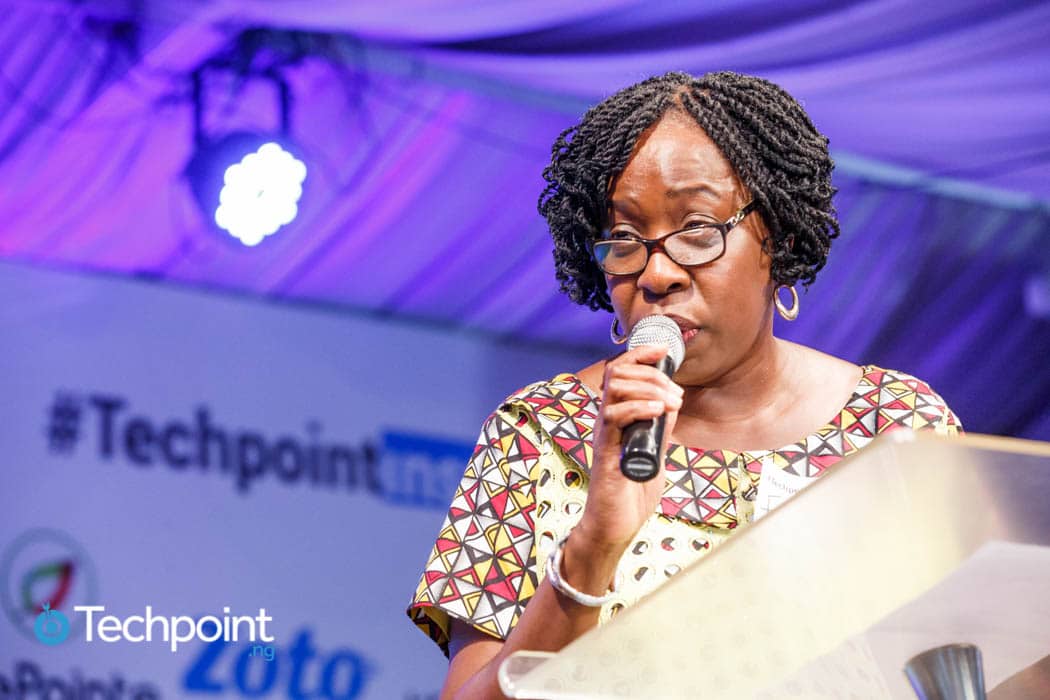 The women already in tech cannot be role models if they keep shying away from making their voices heard. The Nigerian tech space needs more Funke Opekes and Nkemdili Beghos to encourage other women that they can build successful careers in STEM.
Providing more role models and mentors who have valuable experience and lessons to share will create a meaningful change.
How can men help?
Women inclusion in tech is very crucial in the development of the Nigerian tech ecosystem and so each of us has a part to play in making the industry more inclusive.
This can be achieved by promoting young women in STEM in form of mentorship and donations to organisations dedicated to the cause as well as making workplaces more accommodating for women.
Addressing the gender gap in tech is as imperative as discussing the future of technology in Nigeria. Studies have shown that companies with homogenous workforces are less productive, make worse products and less return on investment (ROI) compared to companies with a more diverse workforce.
Gender diversity in tech is an urgent issue not just for the sake of balancing a male-dominated industry but because of the great impact it will have on the development of the technology sector.
Dr. Omobola puts this so aptly when she said "a narrow-focused industry will not address the issues of humanity as it should. It makes sense for us to involve other perspectives because if we don't, we get very narrow-focused products. If you add women, you create a more diverse and robust industry and it is more likely to succeed"