Have you ever called a call centre and heard "this call may be recorded for training and quality purposes"? It's a phrase most of us must have heard when calling a company or an organisation.
These call centres listen to our calls and use the data or metrics derived to improve their customer experience. The problem is that most of them do it manually or with cranky software.
A call centre that has about 50 call agents who make calls for 5 hours every day will have to process 250 hours of calls a day, 1,750 hours of calls a week, and 7,000 hours of calls a month.
It's an insane number for a call centre to handle without good software. Consequently, most calls are never monitored and the company misses valuable insights from such calls.
This is why Lethabo Motsoaledi and Matthew Westaway decided to build Voyc, an AI software that monitors contact centre interactions and provides valuable insights.
These insights range from identifying potential risks from callers, improving agent performance, and ensuring companies and customers are treated fairly.
Voyc assists quality assurance personnel
Motsoaledi tells Techpoint Africa that this isn't the first time the pair has co-founded a startup. In fact, it's the third time after working together as entrepreneurs for about five years.
According to her, Voyc never started as a company or product to monitor call centre conversations. In 2016 and for part of 2017, they were looking for software that could help them analyse interviews using speech-to-text technology and natural language processing. Failing to find any, they set out to build theirs and sell it in the process.
"That was what we went to market with," she says.
Instead of buying their technology, some of the companies they engaged suggested that they weren't the right customers to use their technology: it was the call centres.
Listening to their customers, Motsoaledi and Westaway went back to their drawing board. Targeting call centres was a big deal in South Africa because Voyc was going up against big incumbents in the call recording space, most of which had been in the game for more than ten years.
According to Motsoaledi, some of these big players do up to two million recordings a month and initially they only stored calls. But seeing that they can't depend solely on call recordings, they are diversifying into speech analytics, Voyc's main forte.
While this was a worry at first, their fears were allayed when they started engaging these call centres. Motsoaledi says they began to understand that the way these big players approached speech analytics was complex and time-consuming. For some, she added, it takes more than six months before a company starts to make sense of the analytics provided.
"More than 95% of the time if something goes wrong with the customers, the company only finds out later when such a customer complains. What we're doing is listening to 100% of these calls using AI and machine learning, and then flagging the calls with mistreatments and problems."
As the chief technological officer (CTO) of the startup, Motsoaledi explains how Voyc uses AI and machine learning.
First of all, Voyc transcribes call to text. During the transcription, the software identifies any anomalies in a call, for example, a threat from a caller.
Then it analyses the emotions of call agents and customers ranging from politeness and frustration to anger and sadness. Through this, Voyc finds out which agent frustrated a customer, for instance, by forcing them to buy a product they didn't want.
Even more impressive than its AI and machine learning prowess is how quickly Voyc processes these calls.
"With Voyc, 250 hours worth of calls a day are processed in some minutes. A company is able to see which calls didn't meet the script, which ones need attention, and which customers need a callback.
It's impossible for a team of quality assurance personnel to do that manually. But we constantly do that for hours and hours of calls and that's how our machine learning comes into play," Motsoaledi says.
Africa is not Voyc's ideal market
In 2018 the pair went all-in with Voyc but the CTO says it took a year and some months to reach product-market fit.
Initially, Voyc meddled with companies in different industries that had call centre services. For instance, banks, telcos, insurance companies, and retail etc. But to achieve product-market fit, a company needs to stick to what works even if it means adjusting its business model.
The business of insurance is typically conducted over the phone. And it's hard to walk into an insurance company to buy insurance in most developed countries.
Additionally, they have a team of quality assurance (QA) people that listen to calls and they have an existing budget for quality assurance. So, it's a no-brainer that Voyc's main clients are insurance companies.
However, the problem is that in most parts of Africa, insurance is still a fledgling industry which means there are a few companies that Voyc can work with.
"The problem we're trying to solve for the financial and insurance industry in Africa is not set up the same way across different markets. The South African market is a unique one and there are a few other cases like Malawi and Nigeria. But a majority of the African population don't buy insurance and operate over the call centre in that way," she says.
Even if Africans buy insurance, there exists yet another problem for Voyc: the minimum wage of call agents. At first, the South African startup was charging clients per hour but it changed that revenue model to charging per agent. This proved detrimental to its operations in Africa.
According to Motsoaledi, the price they charged per agent per hour was higher than the minimum wage of agents per hour so some clients found it difficult to pay.
International markets and expansion
What do you do as an African startup that isn't solving a continental problem? You solve a global one and tread international waters.
Voyc had tried to break into the African market but with its rebranding, it's focusing on international expansion with the UK, Australia, and US markets in its sights.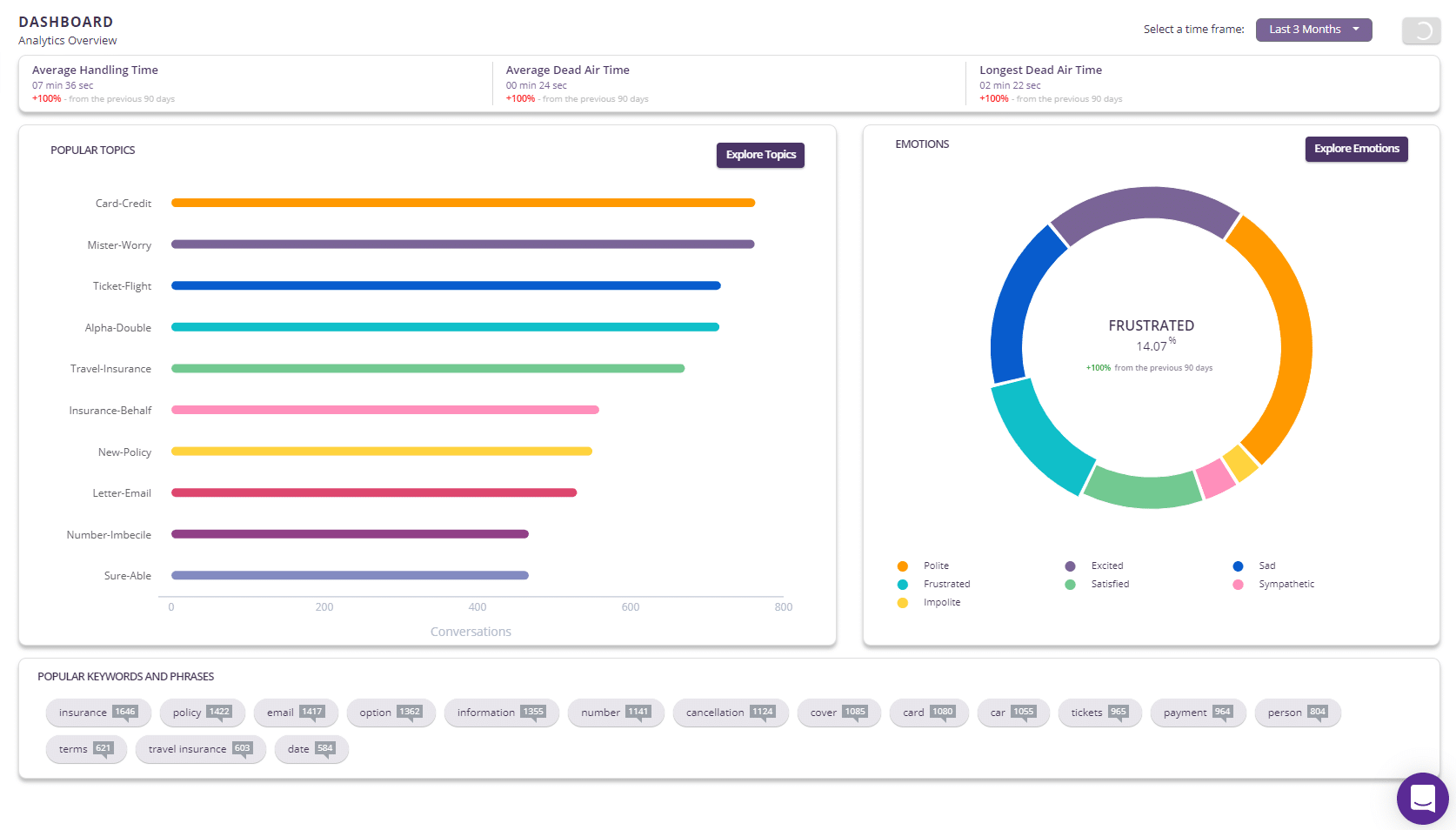 Motsoaledi says the insurance space in these countries is quite similar to the one in South Africa. She attributes this to the fact that a particular insurance company can be present in two of the four countries.
With this mindset, Voyc has been able to secure a dozen clients including names like 1Life Insurance, Bryte Insurance, Momentum, and Stangen Insurance, etc. The amount charged per enterprise starts at $2,000 per month or $25,000 per year.
To increase its foothold in the international market, the South African startup has established its headquarters in Amsterdam, the Netherlands, with offices in South Africa. Motsoaledi says the proximity of the Netherlands to its target markets was key in making the decision.
Diversity, online customer acquisition, and rebranding
When the company came onto the scene, it had a short stint in Nigeria via the Google Launchpad network in early 2019. Though the startup was in conversation with telecom operator, MTN and a few other companies, none of the talks yielded anything. Also, via Standard Bank, one of its clients in South Africa, Voyc got access to its affiliate in Kenya.
In short, they didn't approach the market as a free-serving company and this inhibited their ability to scale fast. When the coronavirus pandemic hit, it even became more imperative for the startup to be able to acquire customers online.
"The big players don't offer cloud software but we do. Our easy-to-set-up software means we can now get customers online and they can immediately plug into the call centre software."
Asides the challenges posed by the big players in the sense that they're almost providing software for any insurance company in South Africa, one challenge Motsoaledi says Voyc is trying to overcome is diversity.
As a black female founder in South Africa, Motsoaledi understands why this is important.
"Diversity is one of the biggest challenges we've had to overcome. We try to hire not only black engineers but also black females. We're still trying to overcome but we'll figure out how best to do it and we're standing our ground saying this is the approach we're going to take."
So far, Voyc has been able to raise a significant amount of capital from angel investors and seed accelerator, Techstars. The company isn't big on announcing its funding but it is when it comes to announcing a rebranding. Motsoaledi says that since 2018 when Voyc entered the market it hasn't built up a brand which has been deliberate as the past two years have been all about preparations.
"We started Voyc in 2018 and since then, we've been in Techstars and Google Launchpad. We've also spent time building up our product and achieving product-market fit.
Now, we realise it's a good time to rebrand and relaunch. But you wouldn't really call it that if you never really launched a specific brand that speaks to exactly what you're doing in the first place," she says enthusiastically.
In all, Motsoaledi affirms that while Voyc is rebranding, what the startup is trying to achieve is to ensure the fair treatment of companies and customers, not just in Africa, but around the world.
---
Featured image: Lethabo Motsoaledi (Co-founder and CTO, Voyc) [middle], Matthew Westaway (Co-founder and CEO, Voyc)[right]. Source: Supplied