"I don't know how people see artistes. Immediately you launch your career as an artiste and record some success, you're like a business operating and generating revenue with customers in over 70 countries. At this point, you have become a global business."

Oluwatosin Ajibade (Mr Eazi)
Celebrities are humans first, you know? In the grand scheme of things, they are only individuals striving to live their best lives, showcasing their creativity while making money, and spreading as much love as possible, some of the things that made them famous in the first place.
To an average LinkedIn user, Ajibade Oluwatosin (his profile name as of the time I reached out) is just a "Global superstar and VC." A cursory glance won't reveal that he's the popular Mr Eazi.
I only figured it out a few weeks ago when one of my contacts liked one of his posts. I wasted no time sending a connection request, which he accepted rather quickly.
"What do I do with this new connection," I asked myself.
I remembered that Mr Eazi's emPawa Africa, a talent incubator, was instrumental in placing Joeboy in the limelight. That was when I concluded he would be a good fit for the Techpoint Africa Experts series. I sent him a message, and the rest, as they say, is history.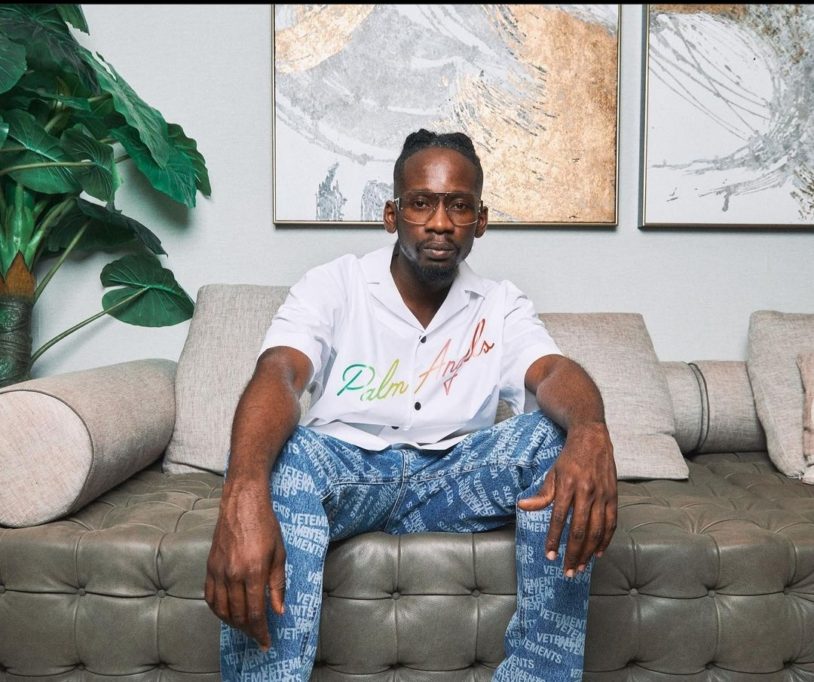 Mr Eazi had just returned from an engagement on the evening we'd scheduled our talk and needed a moment to catch his breath, which he did in record time.
Shortly after, we exchanged pleasantries, and the stage was set for a somewhat friendly conversation; his mood, best described as calm.
Seeing Mr Eazi very relaxed was quite the revelation because his demeanour was not too different from his public appearances and videos. I guess I expected a contrasting personality, as is often the case with artistes.
I got the thoughts of one of his fans while writing this.
"I think Mr Eazi is a laid back musician. He's very African and indigenous and relates a lot with his roots."
Oluwatosin said it was easy to build a persona around the name Mr Eazi, which was the nickname his friends in university gave him.
"I think the nickname is just an expression of who I am. I like to live calmly," he shared.
And this calm personality seems to be reflected in every part of his life. Expectedly, though, he takes on a new life when he has to match his fans' energy and excitement at shows and events.
Since gaining popularity, Mr Eazi's reputation has grown in leaps and bounds, preceding him even beyond the music scene.
There was a funny moment. as we spoke. when he revealed his spontaneity and unpredictability. What do you think about Don Eazi as president of any nation or Pastor Eazi?
Thirty-year-old Oluwatosin lived his early years in Sango Otta, Ogun State. The Nigeria-born musician later relocated to Ghana for his undergraduate studies before starting his music career in London.
Given his ardent local and global following, Mr Eazi's name and content mostly scream 'Afrobeats to the world!' since he came into the music industry a few years back.
He believes Africa is experiencing its best years in the global music industry, with many of its music genres being embraced globally.
Motivation and obsession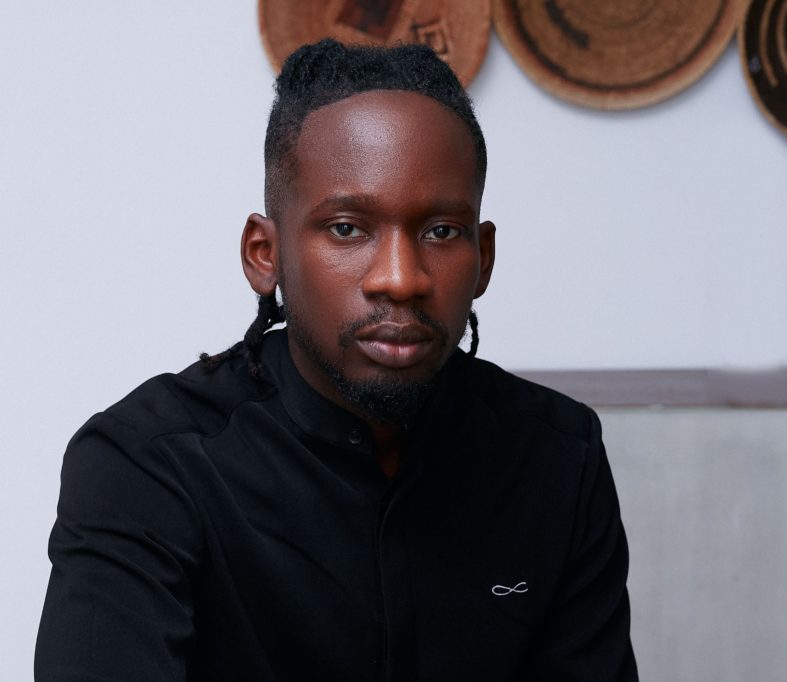 A look at the mark the young artiste has made in a short time shows that he is clearly motivated.
His friends crowdfunded $1,000 for him to shoot his first video. And in an interview with Coachella in 2019, he said his current achievements wouldn't have been possible without their show of largesse.
This perhaps explains his strong commitment to investing in up-and-coming talents in Africa, nurturing them along their path.
Apparently, music has always been a hobby for Mr Eazi. This explains his interest in many other business ventures for which he has justifications.
"You see," he said, "the similarities between a musician or a creative as a startup and a business became very glaring to me; it's almost the same thing."
He compared a founder pitching their idea to a creative coming forward to sell their unique product. In hindsight, this understanding is what has guided him towards success in every venture he has undertaken.
Mr Eazi also has an obsession, and you get no prizes for guessing that it is linked to the creative.
"I've been driven by freedom, and I've been obsessed with this from early in life."
In context, it was the entrepreneurship spirit. Oluwatosin wanted to have the creative freedom to try his hands on anything he put his mind to.
"Entrepreneurship truly makes me free," he said as we continued our chat, oblivious of the passing of time.
It has always been music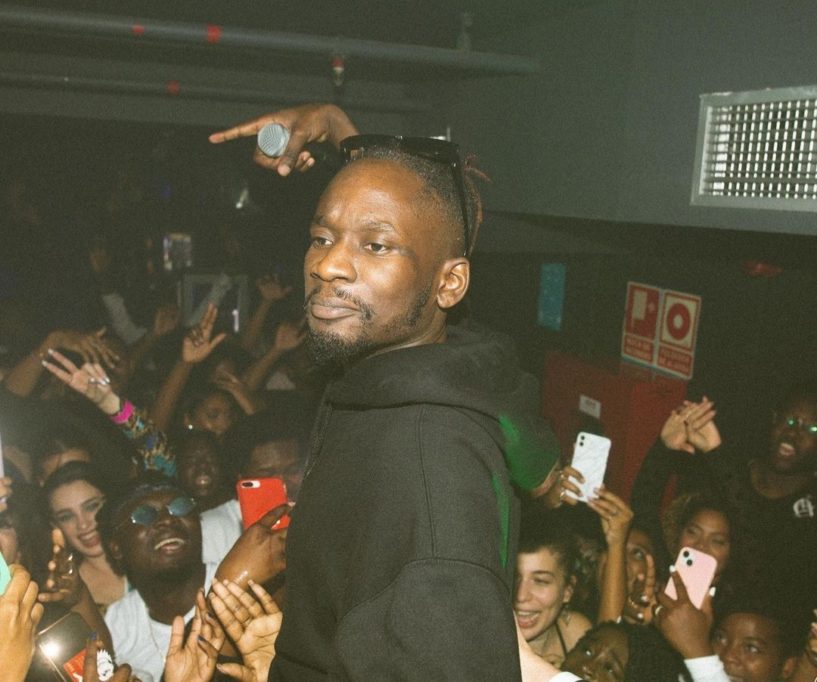 Many artistes are known for their signature intros, which can be phrases or chants, and Mr Eazi is identified by "Zagadat."
I'm not sure what it means, but whenever you hear it, everyone knows Don Eazi is about to hit the stage or screen.
The longer we spoke, the more difficult it was to distinguish between Mr Eazi, the artiste, the startup founder/CEO, and the investor.
And when we started talking about how he successfully wears many hats, he told me why he made music the fulcrum of all he does.
"I read Jay-Z's book, Empire State of Mind, and it felt like I'd seen the blueprint, the future, and what could come out of it. That's why I decided that of all the things I was passionate about that showed traction, and it was going to be music.
"I always knew it would come to this phase where I get influential enough for the music to open doors for me and provide the cash flow needed to have more creative freedom."
Mr Eazi always had the spirit of entrepreneurship. While studying in Ghana, he started bringing artistes to his university as he ran an entertainment business on the side.
When the artiste still had a softer image, he released mixtapes that attracted local and international audiences. Life is Eazi Vol.1 - Accra To Lagos and Life is Eazi Vol. 2 - Lagos to London particularly got massive streams, with the first at number four on Billboard's World Album charts, and the other, the most-streamed Nigerian Album in 2018.
In July 2016, Mr Eazi held a hugely successful headline show in London, which he said convinced him that he was on the right path. Earlier in 2021, he celebrated five years of leaving his mobile phone trading startup, Phonetrader Nigeria, to focus on music.
However, I believe he started getting attention before then. In 2015, he had a hit record, Skin Tight. Then in 2016, he became a man of the moment with Leg Over.
Even though there was never a particular moment when he decided he wanted to become an artiste, Oluwatosin made bold to say that every other aspect of his entrepreneurship life leverages the fact that he's Mr Eazi, the artiste.
"I was just doing exactly what I was doing, which is creating. And this has opened doors for me in my entire career."
And once he recognised people's growing interest in what he created, he continued to improve.
Many moments stand out for Oluwatosin in his musical career, but he referenced one of his firsts.
"One of my proudest creations so far is my COMO UN BEBÉ, my song with J Balvin and Bad Bunny last year. I think that was a big moment for me because it took me one year to get into the Latin music scene."
Fun fact: Mr Eazi invented Banku, a style of music that's a mix of Ghanaian and Nigerian pop. He was the only African that featured on two tracks on Beyonce's The Lion King soundtrack.
"It's an exciting time for African music right now. There used to be one artiste having the moment, and it felt like the next person had to wait their turn. But right now, the space is such that multiple people are simultaneously having their moments, recording individual worldwide success."
Mr Eazi as an investor — building Africa's first music incubator
Mr Eazi has built a reputation for nurturing and promoting African talents. And he does this through several initiatives, emPawa Africa being the most popular.
Launched in 2019, it is an incubator that provides artistes with funding and resources to market their music, access radio and TV airplay, and train them to become independent music entrepreneurs.
"Having a music company that represents different parts of Africa, which is what we've been able to do in the two years of setting up, is great."
Interestingly, Nigeria's Joeboy and Ghana's J Derobe were discovered through this incubation programme.
And the initiative keeps evolving. Mr Eazi revealed that setting up a formidable team that ensures the business runs smoothly in his absence would be a major achievement.
At this point, I wanted to know how the initiative is funded, especially since he is an independent artiste running his music business with personal funds.
"emPawa Africa started with funding from the music business. My music career was able to supply the cash to start emPawa Africa. In fact, before emPawa, the revenue from my music career was used to run my other businesses.
There was another source of funding — a convertible loan — from now defunct 88mph, and the business is currently in the process of closing another fundraise.
Mr Eazi and his friends also run Zadagat Capital, a syndicate fund that invests in the African tech space. Asides from three others not yet in the press, the latest startup in its portfolio is PawaPay, an Africa-focused payments startup, announced in August 2021.
Africans supporting Africans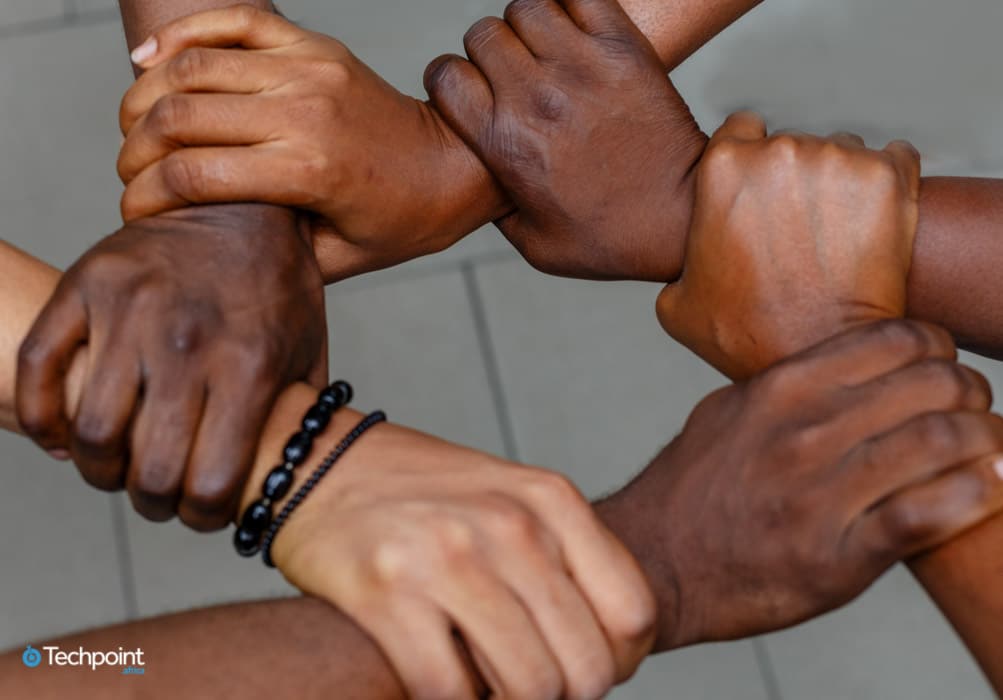 "I'm investing in music and also in businesses that intersect with the creative industry. It's more like an alternative merch for my fans."
There are other investment ventures associated with the Mr Eazi brand.
In 2020, he launched the African Music Fund (AMF) with an initial raise of $20 million. This fund provides financial support for African musicians to expand and distribute their music content and increase revenue.
Depending on the contract signed, AMF not only funds an artiste but also manages their brand and ensures growth. AMF recoups its initial investment in instalments.
Mr Eazi also wants Africans to have equity in African businesses. Apart from the syndicate, another way he plans to do this is by allowing his fans to make revenue from his content.
This is quite similar to how record labels operate. When labels sign an artiste, they make an investment and get a percentage of the artiste's gains.
"The money is an advance on future earnings. Being an independent artiste, I'm thinking of how to engage my fans more. I'm like, 'Why not get the fans to actually participate and have equity in the success they create?'"
Earlier in the year, he announced that this would kick off with his album due for release in 2022. Fans can invest in the album, knowing that over time, as they listen, they will get revenue commensurate with their investment.
There's more to Don Eazi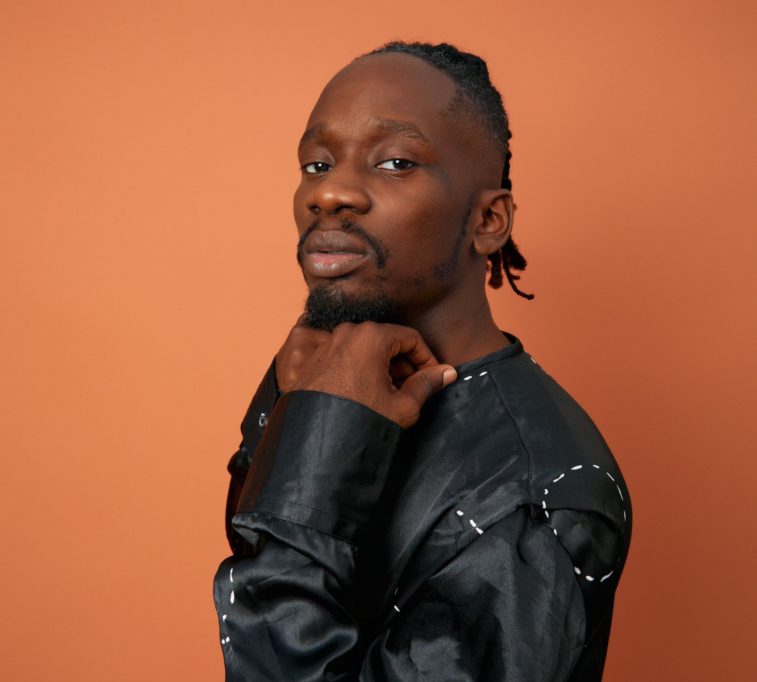 "Although I've been travelling a lot, I'm trying not to be on tour till next year after the album release. The major thing I'm doing this year is making the album and doing a lot of stuff with Zagadat Capital."
In the meantime, Mr Eazi is gracing a few stages to keep in touch with his fans. For the better part of 2021, he has performed in a few shows and strategic concerts in New York, Miami, Sacramento, Johannesburg, and the UK.
Besides creating music and investing, Mr Eazi loves movies; he even thinks he'd do well as an actor. The Don also loves comedy, gaming, travelling, and studying history.