When Aurelle Noutahi was working on a digital marketing campaign for an Africa-focused apps project, she turned to the internet to source for images.
Aurelle was looking for images that depicted people and scenarios familiar to her target audience. Most of the results returned negative.
"And even when we got positive results of black people, the style and environment usually weren't African," her business partner, Médrid Barrincio, who oversaw the development of the apps, recalls.
If you have ever struggled with having to include "black" in online image search queries and still not getting satisfactory results, you can certainly relate with Aurelle and Médrid's frustration. But rather than complain, they decided to take a shot at solving the problem.
In 2016, they founded Iwaria.com, an online stock photography resource for Africans. Of course, Iwaria will not be the first to attempt such. The likes of Yeelepix, AfricanStockPhoto, the now defunct Foto.ng, and a host of others readily come to mind.
What Iwaria is doing differently is that it is offering its images free of charge, a la Pixabay, Unsplash, Pexels and other similar counterparts based in the West.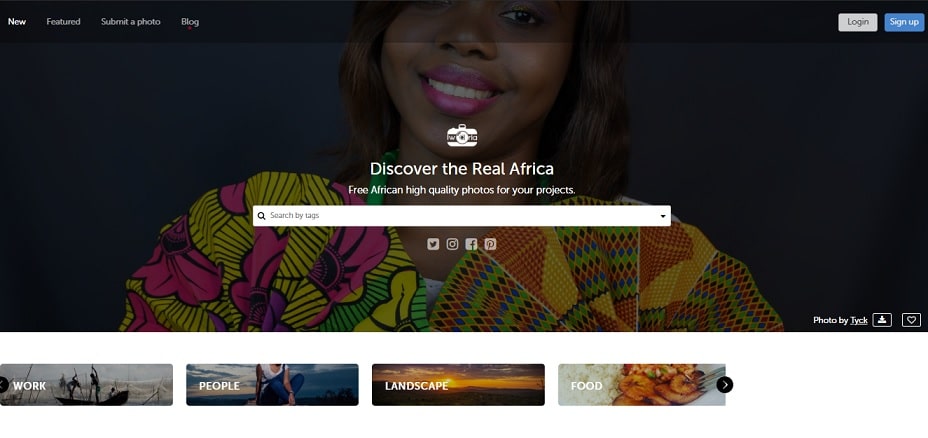 Just like Pixabay and Unsplash, Iwaria sources its photos from contributors who submit under the Creative Commons Zero license. In layman's terms, this means anyone can download and re-purpose the images, whichever way they please, free of charge and without compulsion to give credit to the contributor.
One problem that can arise from this approach is dishonest contributors submitting copyrighted material they own no rights to. Iwaria has been careful to include detailed privacy policy and terms of use to extricate itself from the potential legal complications.
The idea behind the free model, according to Médrid is simple -- grow the platform as quickly as possible before trying to capture value. Quite a strange model for an African startup, but it seems to be working.
Slowly but surely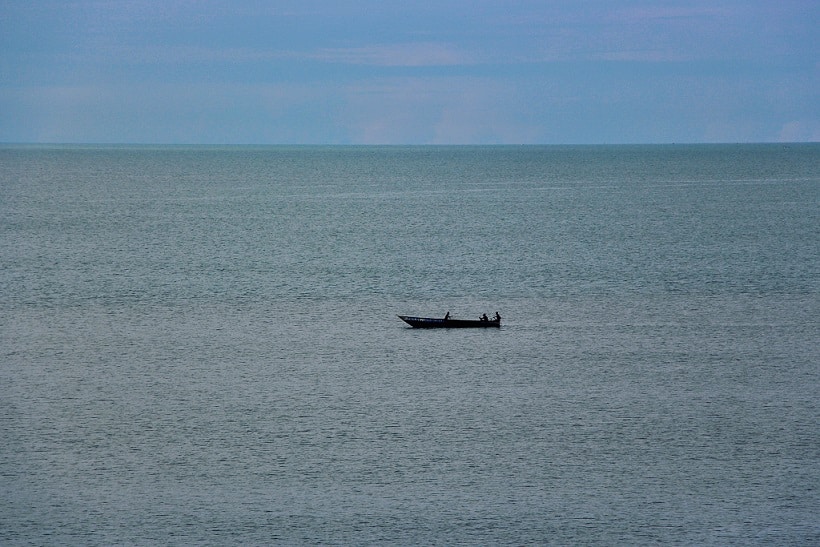 In the 2 years it's been operational, Iwaria has grown to now hosting over 5000 photos sourced from over 700 contributors. Médrid admits their figures could have been more impressive if they were selling the images on a revenue-sharing model, as this would be an incentive for more photographers to contribute.
For now,  photographers will have to make do with the fact that they are making a difference and getting some valuable visibility.
"Currently, Iwaria is easily the biggest platform that offers African stock photos. So we have a huge audience and this is something they can be interested in," Médrid boasts.
Iwaria's current audience apparently spans across 133 countries, including Ivory Coast, France, USA, Benin, Senegal, UK and Kenya.
"We also share our contributors' stories and feature their images on our homepage cover and social networks," he adds.
Médrid is particularly proud of the success story of a Beninoin photographer who won a competition with the help of Iwaria.
"He needed some visibility and more people to vote for his entry. Using our social network and website, Iwaria helped with encouraging users to vote. At the end he won the contest, beating many countries that were represented".
But even with the visibility and traction, there is still a lot of room for growth. While traffic comes from over 133 countries, actual downloads are limited to only about 26 countries.
"I think that's because most of these areas still don't see photos from their region."
Indeed, a bulk of Iwaria's actual users come from Francophone Africa. This explains why, while the main website is in English, the blog and social  media pages are majorly in French.
https://www.instagram.com/p/BqW5BTzAEGr/
"We left the main website in English because we believe people that visit are able to find what they want in English."
Future plans
At some point, Iwaria will need to capture the value it creates by generating revenue. Médrid tells me they are considering display advertising and premium images sometime in the future. The later is not a priority because "we believe before selling photos, we need to have a better platform with more visibility.
Over the next 3 months, the plan is to embark on aggressive digital marketing, especially to reach under-served regions and grow the collection of free stock photographs to at least 25,000.
"We believe Anglophone Africa can bring a lot of value to Iwaria. If we currently we have these many contributors from Francophone Africa, I think it will be interesting for Iwaria to have people that come from English-speaking countries too".
Still, it is a wonder that Iwaria has managed to stay afloat for over 2 years with zero revenue. Having not raised any form of investment, the startup is completely funded by Médrid, his co-founder Aurelle and two other team members.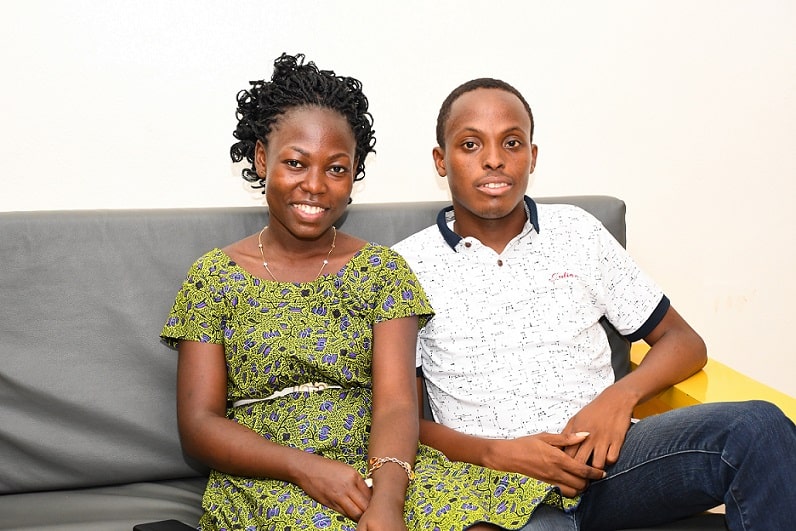 By day, both co-founders earn their living working for Etrilabs, a Cotonou-based startup accelerator. Aurelle serves Etrilabs as the programmes officer while Médrid is a lead developer. In their spare time, they double as CEO and CTO for Iwaria respectively.
Médrid is convinced that a major factor why Iwaria has managed to stay alive this long, regardless of the failure of many counterparts, is "because unlike others, we are free". There may be some truth to that. But it doesn't explain why the likes of Snapaya, which also started in 2016 and offered free stock photos, are no more.
Regardless, Iwaria is focused on the future.
"We want Iwaria to become the Google Images of Africa. We want that anyone who is looking for authentic photos for Africa can find them on Iwaria."
In the long term, the startup is looking to expand beyond images to offer other media including audio, video and vector graphics. They also hope to get external investors on board in the nearest future.
All images (except those of founders) sourced from Iwaria.