With almost 30 years of industry experience between them, Chude Jideonwo and Adebola Williams have managed to build a media empire, all before they turned 30. They are the co-founders of RED Media Africa, the company behind well-known brands like YNaija, Rubbin' Minds and The Future Awards.
Techpoint had an engaging afternoon chatting with the RED Media founders at Adebola Williams' Lekki, Lagos residence. There they shared their "origin story", biggest accomplishments and future aspirations.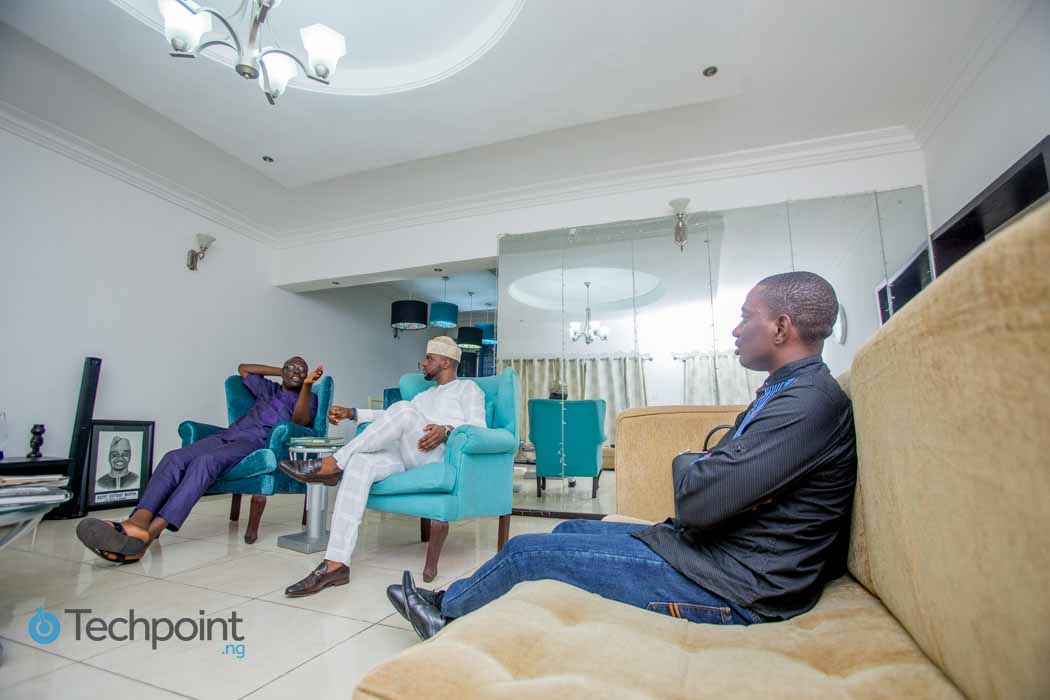 Muyiwa Matuluko of Techpoint

: How did you guys meet?

Chude Jideonwo of RED Media Africa: We met on the set of Inside Out with Agatha Amata, where I formerly worked as a production assistant. I was working with Funmi Iyanda on New Dawn with Funmi at the time and Debola, I think was running Youth Talk on NTA. Though I no longer worked at Inside Out, I would often attend live recordings.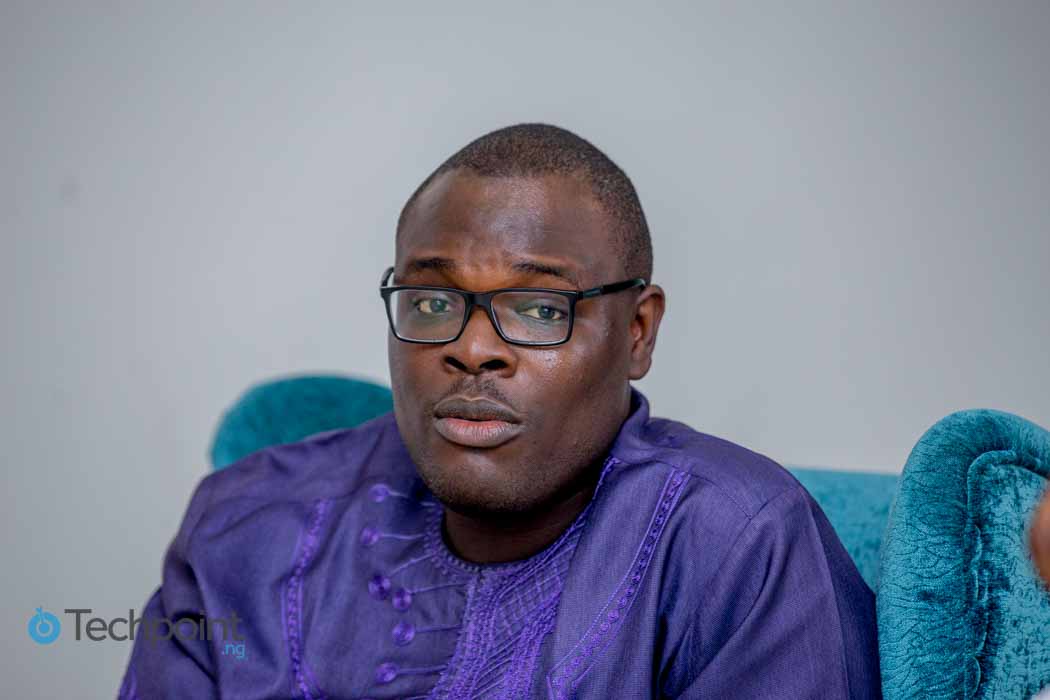 On this fateful day, I was seated in the audience side-by-side with Debola and we struck up a conversation. In the course of the conversation, we realised that we had similar worldviews. We didn't think then that we were going to start a business together. We just continued to keep in touch up until I had to organise a surprise party for Funmi Iyanda on her 33rd birthday.
I had raised funds for the party through donations from her friends but I had no clue as to how to organise an event. I reached out to Debola who introduced me to a friend he was doing business with at the time. I asked them for help in organising the birthday party which turned out to be a huge success. That was when we realised, "hey, we can do stuff together".
MM

: I believe it all started with YNaija right?

Debola Williams of RED Media Africa: No, it started with The Future Awards. More accurately, it started with our drive to create content for youth. We wanted to drive conversations around young people and push them to action. But at that time it wasn't as clear as it is now. It was just a passion and we knew we needed to use the media to push our agenda. We ran a column for Comet Newspaper, which is now The Nation, targeting young people in campuses. We had another column in The Guardian, called Young and Nigerian. Everything we've done has always been targeted at inspiring young people using the media.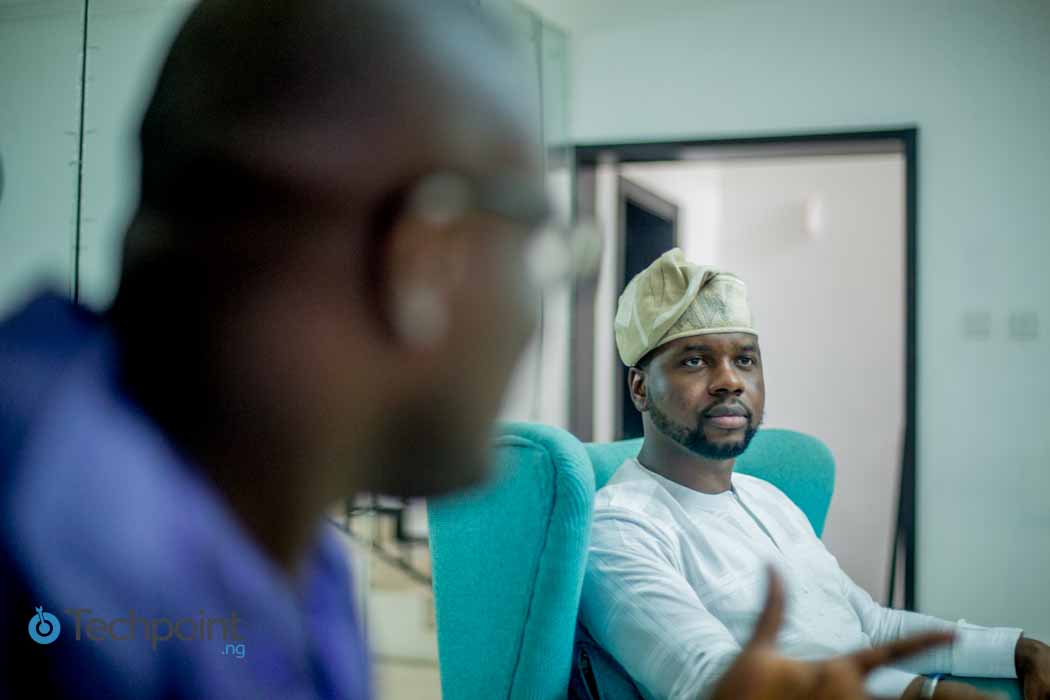 Eventually, we realised we needed to organise an event; something physical to show the youth concrete hope. Something to say "if these guys of 19/20 years old are able to achieve this despite all the challenges in Nigeria, we have no excuse". We didn't want to organise yet another cliche event that would have no solid impact. So it was that drive for innovation, for something different or special beyond just being together that birthed The Future Awards.
MM

: This was around what year?

DW: 2005.
MM

: So over the past decade you guys have managed to build a successful business out of inspiring the youth. But I imagine it must have been terribly tough being young person yourselves and all.

CJ: To be honest, I don't complain too much because I feel that business is tough in and of itself. Nobody builds anything that is special without facing obstacles. It's like complaining about being born; I don't really think about it.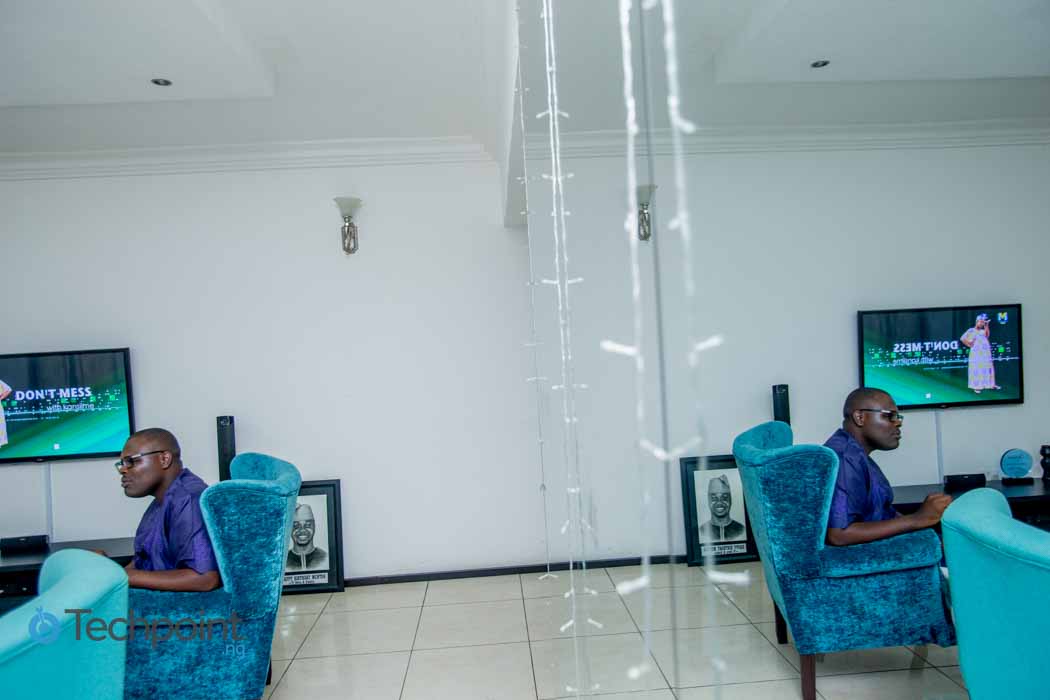 However, I would say the principal challenge was that Nigerians didn't understand or trust young people. What we were trying to do was novel. We didn't even know that Africa at the time was experiencing a youth demography bulge. It wasn't until the Future Awards 2010 when NYSC revealed that young people made up 37% of the Nigerian population, that we realised this. Such data wasn't available in 2005.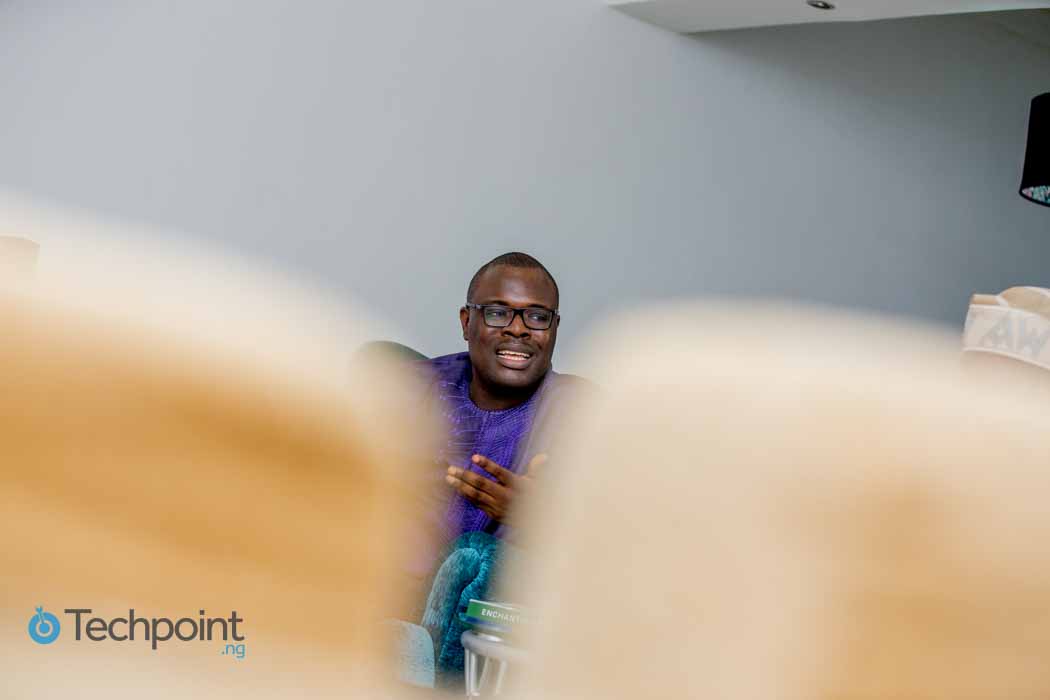 So when we approached telecoms companies and banks with our youth-targeted products, they didn't understand what we were talking about. They didn't have the budget or the systemic planning or institutional knowledge about the size of the youth audience. As far as they were concerned, there was no validation for our product. So our primary challenge was with what we were trying to sell -- inspiration -- which is not as marketable as sports, music, entertainment or fashion.
These days, I read young people complain about typical challenges like access to market and funding. I guess if you are looking for challenges you can add those to the list because we started the business with zero capital. And when I say that, I don't mean it metaphorically or figuratively. We literally started with ₦0. We've never ever gotten a capital injection into this business. Nor have we ever gone to a bank for a loan. In fact, it was this year I first learnt the process of collecting loans.
MM

: How about your parents. I imagine they already had your lives planned out for you. Surely, they must have offered some resistance to what you guys were doing with your lives?

CJ: I was a child of many talents. My parents thought I was going to be many things - a singer, an actor. My mother particularly was very supportive. I remember how she and my father sat me down to help me draft letters to all the Nollywood distributors in Idumota, just for me to seal an acting audition. We didn't know how auditions worked at the time.  That's how supportive my parents were.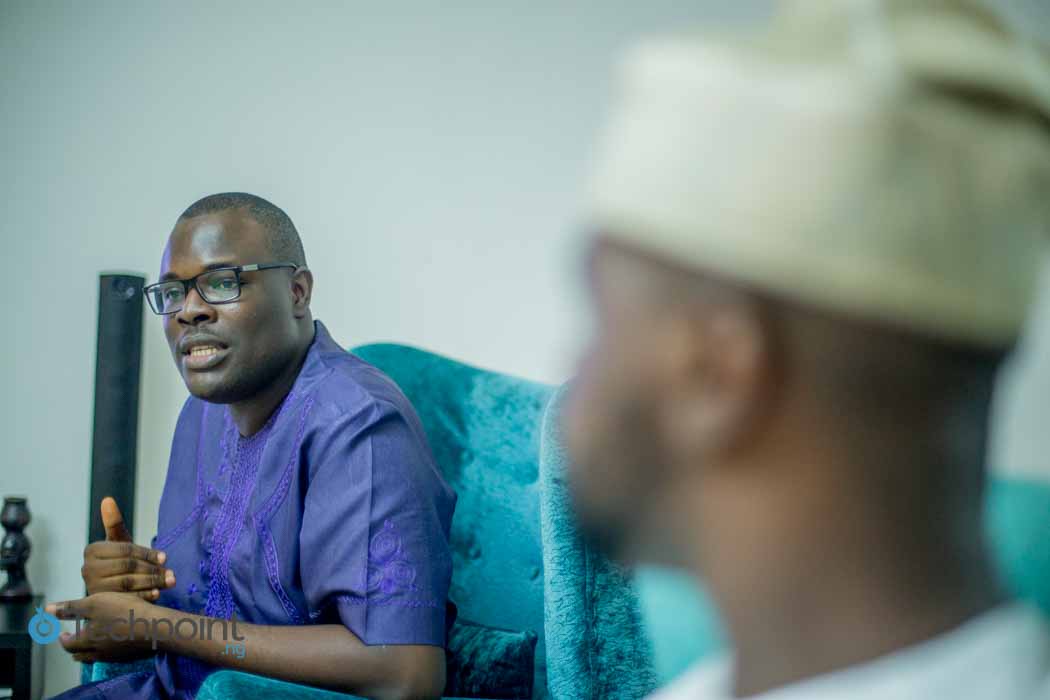 But to be honest, they saw it as a passion, not something that I would do for a living. So they naturally expected that I would eventually get a job because that's how we all understood society. As far as it didn't stop my education, they were happy to encourage me in whatever I was passionate about. I think its basically the same for Debola
DW: My parents actually thought I would end up as a lawyer or a pastor because I was such a talkative. I knew I always wanted to be around the media so I eventually started acting. For them, it wasn't such a big deal. My sisters were also very supportive.
CJ: You know, now that I think of it, there's nothing more powerful than a young child believing that whatever they choose to do, their family will always support them. I never ever had to doubt that my parents were going to support me.
DW: I think that's a big lesson for young parents - because all of us are becoming parents now; the amount of support you show to your kids will go a long way in how they respond to whatever you want them to do.
MM

: There's no ignoring the fact that you both come from different ethnic backgrounds. It's not unheard of that our parents' generation would warn us against doing business with people from other ethnic backgrounds. Did such a scenario ever come up? How have you guys successfully managed to stay partners for over a decade?

CJ: To answer your first question, never. It never came up at all. From a parental point of view, my mother has never mentioned it.

This is how I view ethnic difference: I tease Debola all the time, and sometimes I'm serious, about how Yoruba are inclined to talking from both sides of the mouth. There are things that I might do because of my ethnic background and collective experience. Maybe I am stingier, maybe I am more likely to be greedy, you know because I am Igbo and I grew up in a certain cultural context. But of course, a person's context doesn't define the person's behaviour. Rather it creates the background for a person's behaviour.
What this means is that if you grew up in a Christian family, you are very likely to be a Christian. If you grew up in the South-West in the 1970s and 80s, you are likely to be a beneficiary of free education. Therefore, you are more likely to be better educated than a person who grew up in a society that was recovering from a war and was therefore forced to go into enterprise.
We are all different and it is something to be amused and excited by, rather than afraid of. So if someone says to me, as an Igbo person, that I can be greedy with money and ownership of things, I look at myself and think, "that's interesting". I've caught myself doing this or that recently. But that's not who I am. I have grown out of that to become a more complex character. In my opinion, I am very excited and interested in differences. Including ethnic and religious.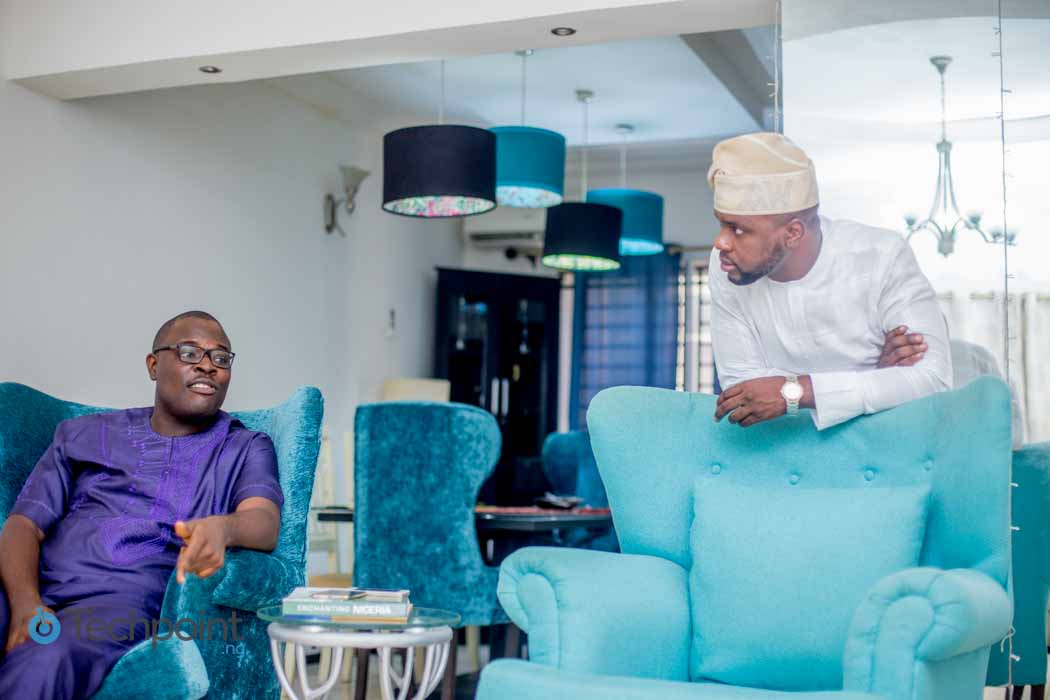 People have tried to put a wedge between me and Debola; claiming he said certain things and attempting to tie it to the fact that he is Yoruba. Knowing him, I am aware he could say such a thing but I also understand the context in which he would say it. I also know he doesn't mean me any evil. Most people, instead of acknowledging a person's difference deny it. And that is what creates a wedge. It's just rubbish that difference is a reason to not do anything because fundamentally we are all created to be different.
DW: I think other key things that have kept us together, asides everything else Chude has mentioned, are trust and character. Chude doesn't have that many close friends and I'm not sure that any of them have become sons to his mum as I have. Same with me. The other day I was with Chude's mum for an hour and a half; he doesn't even know that.
But it's also about character. Often when you look at people from failed partnerships, they both probably have character deficiencies. In a relationship of two people, whether you like it or not, there must be differences. If both of you are the same, there's a probability that you might not be together.
There is also the faith part. Even if your visions are not totally the same, if you are bound by faith you will align better. Chude and I pray, fast and do a lot of things together.
Finally, I learned this from one of our mentors, what destroys partnerships the most is greed. We've learnt over the years to see greed and walk away.
MM

: Was there ever a time you seriously considered quitting on the partnership?

CJ: Not really. We have been able to confront the reality of our differences, negotiate and decide how to navigate them. We've also thought about every break-up scenario extensively. In a partnership, you cannot afford to assume that you will never break. We are all human and problems are bound to arise. You have to prepare ahead to ensure these problems never come up. It's a daily process.
MM

: How would advice young people looking to grow a successful business?

DW: I find that many young people are fixated on looking like they're winning. They want to look the part without doing their part. But there should be some kind of work before you get there. The progression is from hard work to talent before achievement. You don't jump from talent to achievement; you have to put in the work. The Steve Jobs and Bill Gates of this world went through this same process. You don't earn it if you don't learn it. So I encourage young people to be patient and allow themselves to grow so they don't end up as a half-baked whatever it is that they are.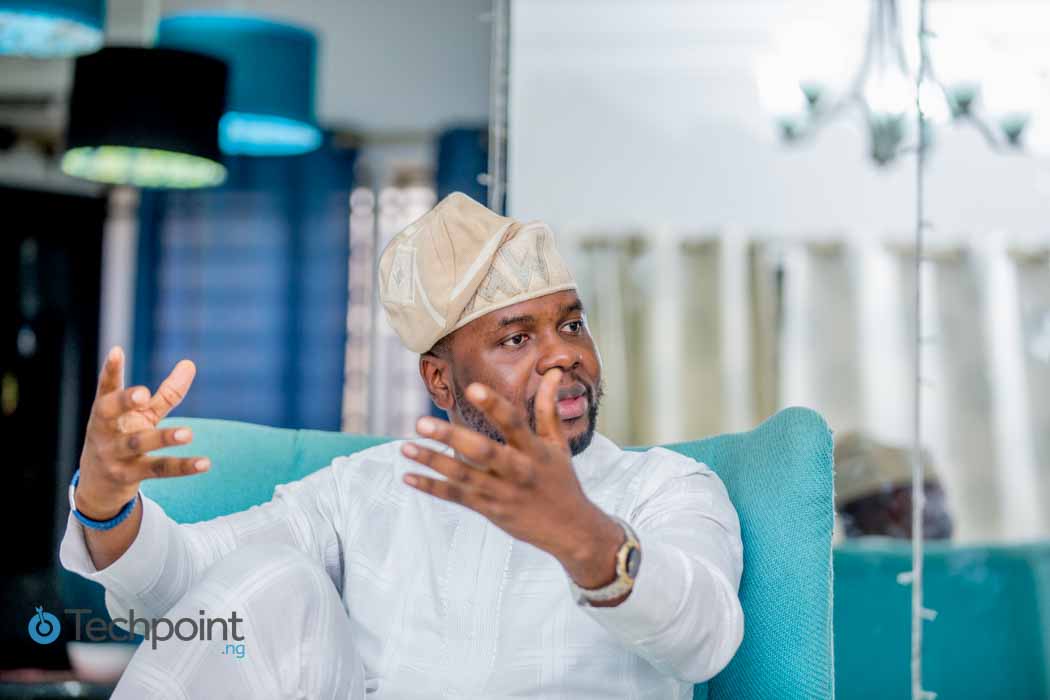 Also, anybody doing business must have counsel. There's nothing as valuable as the right advice. You must look for people who you want to be like and surround yourself with these people. Don't fool yourself; the people you surround yourself with, you are like them. Because they are the ones your subconscious picks up and imitate.
I also recommend reading. I'm not such a voracious reader as I used to be but I still try to keep up. I am better with conversations so I also go around having great conversations and learning from them because I talk through problems. Chude on the other hand thinks through problems.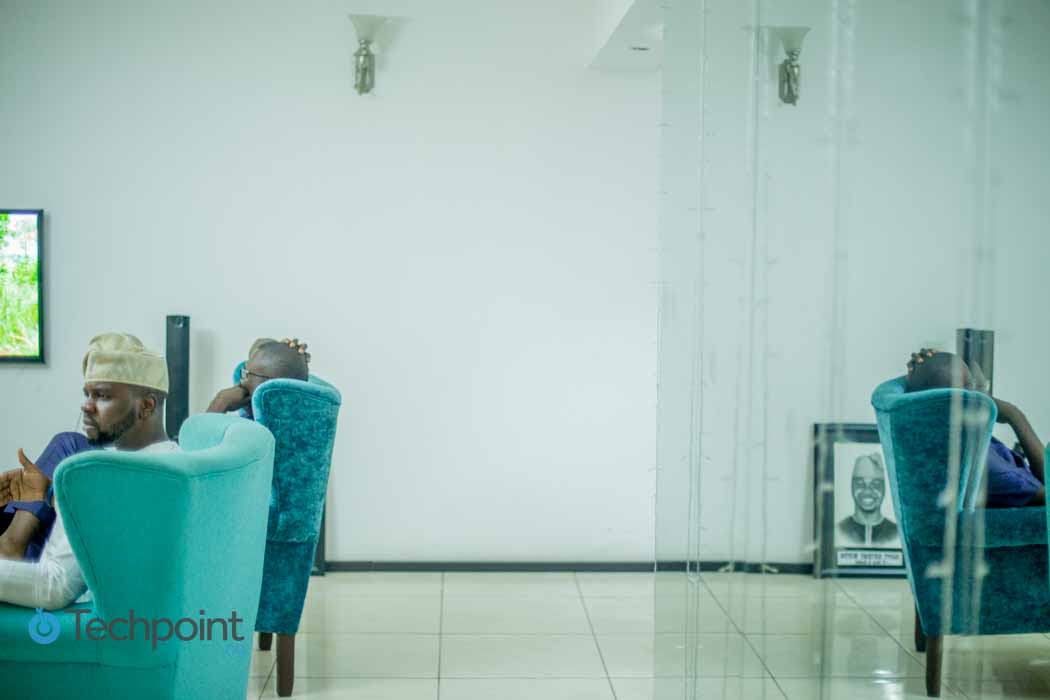 Finally, you need to know yourself. It's very important. Know your weaknesses and strengths. You have to be in a place that you love so that even when things are hard, even when it is draining and sucking you up because it is what your personality can handle generally, you stay put. You have to stay in your place of growth. Some seeds can grow in tropical weather and some can't. Doing this also informs you if you need a partner or not. But in my opinion, two heads are always better than one.
CJ: Debola has said it all.
MM

: What would you say is your  biggest success story so far?

CJ: For me, it's the people who have passed through RED. You should understand this because you yourself have passed through. RED, I believe, is perhaps the media company in Nigeria that, save for maybe Insight, has incubated the largest amount of influential talent in this media space. Muyiwa Matuluko of Techpoint (that's me), Bankole Oluwafemi of TechCabal, Jadesola Osiberu of NdaniTV, who was editor of Y! Magazine, Bukonla Adebakin who joined RED as a volunteer, the list goes on. All of them have become superstars in their own right.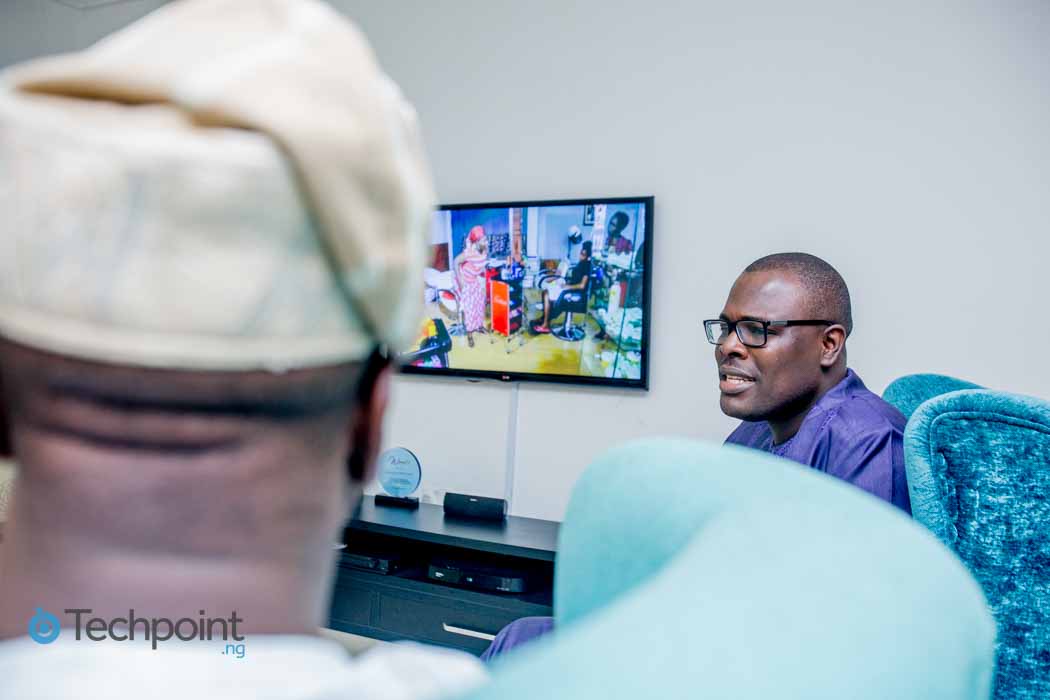 DW: I would also include the people that have passed through our Future Awards Enterprise Support Scheme; Seun Onigbinde of BudgIT, Bayo Omoboriowo who is President Buhari's official photographer, Emmanuel Olaleke. Kayode Okelawa. Jide Taiwo, Executive Editor of the TheNet.ng.
MM

: What is the future like for RED Media Africa?

CJ: My favourite books are by Jim Collins. I have read 4 of them -- Built to Last, Good to Great, Great by Choice and Good to Great and the Social Sectors. The general theme of his books is that the most important product for every business to build is the company.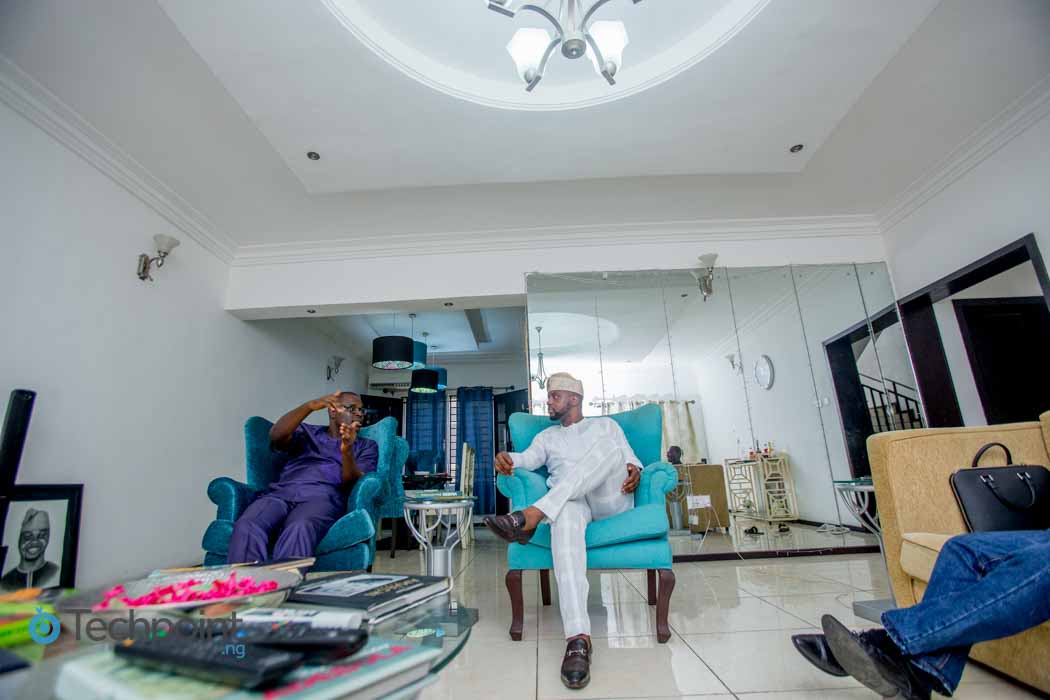 There are many businesses looking to create killer products. If you are going to be in business for 3-5 years, that's fine. But if you are looking to stay relevant for a long time, your most important product is your company. And so we've spent the last 10 years building a foundation for a company.
Now we are building clarity around strengthening our various products towards becoming monopolies in their markets. That's where we are going. Coming up to this level RED has moved based on the network effect; the connectivity of our brands create one beautiful product. Moving forward we want each of those products in and of themselves to become networks of their own.