There are many reasons why Lagos is considered Nigeria's Silicon Valley. It is where most tech companies are headquartered and where most tech events happen.
According to Statista, it is the leading city for startups in Nigeria in 2022, with a score of 8.3 out of 10, followed by Abuja and Ibadan, with 0.81 and 0.42, respectively. Lagos even overtook Nairobi in 2021 to become the city with the most African startups, boasting over 500 active startups on the continent.
While many startups flock to Nigeria's busiest city, other parts of the country aren't entirely untouched by the technological wave sweeping across the country. Tech ecosystems are gradually forming in other parts of the country, led by enthusiasts inspired by what is happening in Lagos and different African startup ecosystems.
Munnir Abdulhamid is one of those enthusiasts, and he's leading a tech revolution in Northern Nigeria with Tech Hausa.
Abdulhamid plans to document the growth of Northern Nigeria's budding tech ecosystem and present tech to them in Hausa, making technology more relatable and exciting.
Techpoint Inspired was the inspiration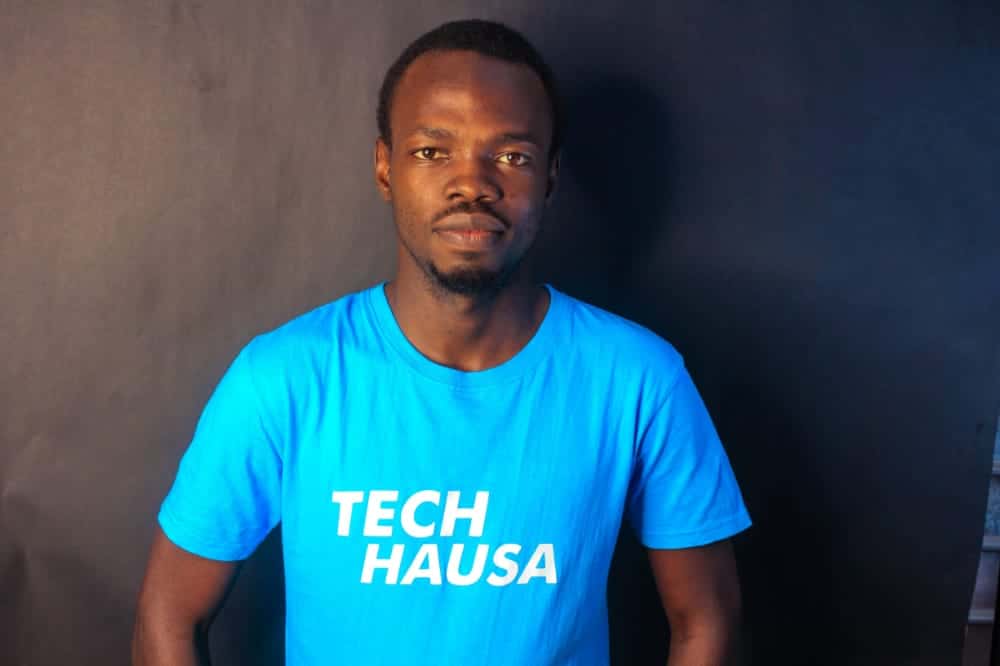 Abdulhamid had been reading Techpoint Africa, keeping himself abreast of the happenings in Nigeria and Africa's tech world, but the opportunity to interact with and see the people in tech physically presented itself with Techpoint Inspired in 2017.
It is a long journey from Yola, Adamawa State, where Abdulhamid lives, to Lagos. So when he told his family he was travelling south for an event, they didn't take him seriously. 
"They asked me if I knew anyone in Lagos, and I said, 'Yes, I know tech people; they're my family, so I have to be there,'" Abdulhamid said.
Though he knew the tech people in Lagos, they did not know him. The truth was that he knew about them from reading their stories in tech media publications. But Abdulhamid was bent on attending the event and seeing for himself the exciting things he had read about tech in Lagos, Nigeria's Big Apple.
His family advised against visiting Lagos, mainly because it was the beginning of the Ramadan fast. The journey was enough to take a toll on his body; adding an all-day-fast wouldn't have made it any easier.
But Abdulhamid was not going to miss the event. He bought his plane ticket to Lagos and found his way to the event venue in Lekki.
"Saw from the lineup of speakers that it was going to be a great event, and I could not miss it. I got into Lagos a day before and stayed at a hotel close to the event venue."
We need this in the North too
The event was an enlightening opportunity for Abdulhamid. 
"The event was held on May 29, 2017, which was then Democracy Day and a lot was said about the country and what tech could do. Then I thought about it and realised; we need this gathering in our area."
Seeing and hearing how transformative technology could be, Abdulhamid wanted the same knowledge to be imparted to people in the North too.
"A place where they will learn about technology, and an opportunity to be a part of it."
That was all he could think about after the event.
On his way back to Yola, Abdulhamid kept thinking about his idea. His first thought was to start tech gatherings just like Techpoint Inspired in Yola, but he realised he needed to get people interested in technology before they could attend a tech event.
"I decided to create a Facebook page and named it Tech Hausa, a platform that reports everything happening in tech in the Hausa language."
Abdulhamid's love for tech stemmed from his passion for video games. He came across coding when trying to learn how video games are made.
"I thought about how these games were created and knew I wanted to be a part of it; I wanted to create things too."
He started learning android development on his own and got good at it. He also joined Google Developer Groups in Yola and became one of its organisers.  
Tech Hausa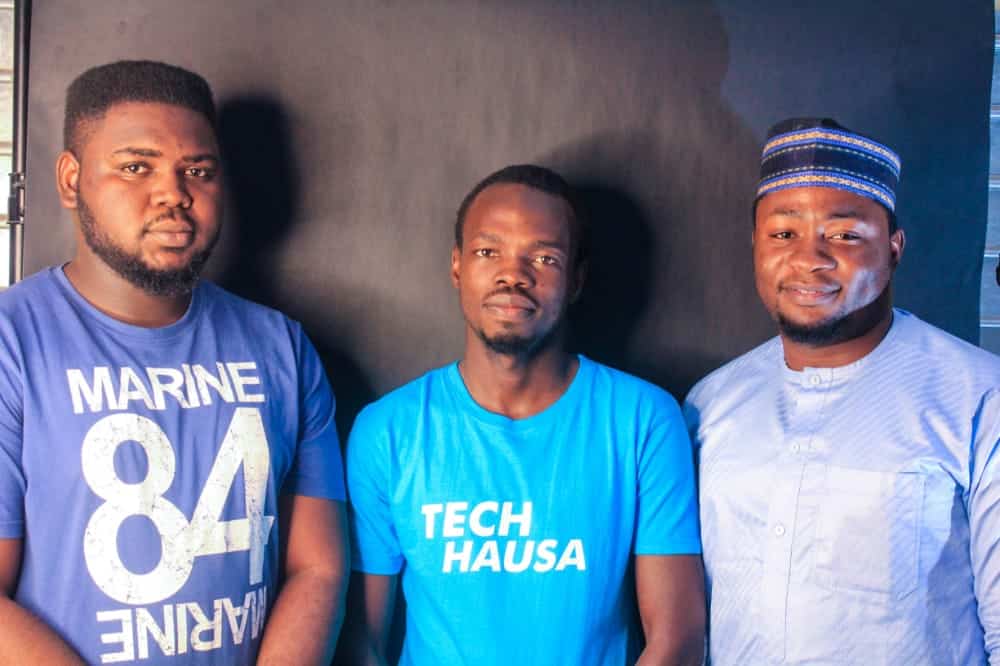 Abdulhamid went from having a Tech Hausa Facebook page to buying the domain name techhausa.com a few months later.
And since he took the initiative to deliver tech stories in the Hausa language, Abdulhamid believes he has increased interest in tech and contributed to the growth of Northern Nigeria's tech ecosystem.
"Before, finding a platform dedicated to reporting tech in Hausa was impossible, and the closest you'd find were probably how-to content. But Tech Hausa took it a step further by translating everything about tech, from the opportunities to deep industry knowledge to Hausa.
"Tech Hausa is one of the platforms changing the mindset of our people. Some people don't even know what a tech ecosystem is or what is happening in the tech industry. Tech Hausa created awareness by writing about the communities such as the Google developer group."
Writing tech stories in Hausa is hard
Writing tech stories for a Hausa audience came with a lot of difficulties. Abdulhamid quickly found it was easier to find English writers than Hausa writers. And being able to write in Hausa wasn't enough; many technological words and concepts didn't exist in the language. It took a great deal of creativity to convey already complex English words and ideas to Hausa.
"Finding people to work with was very difficult in the beginning. But now I have a team of five who understand the assignment."
While delivering tech content in Hausa is challenging, making money off it is even tougher.
"People in Lagos don't know we exist," Abdulhamid said.
Getting sponsorship for events and even reaching out to startups for a feature is a big hassle for Tech Hausa.
One might think language is the barrier stopping Tech Hausa from getting the attention of the big tech ecosystems in other parts of Nigeria and Africa, but according to World Data, 58 million people worldwide speak Hausa. Abdulhamid believes the number is even higher, presenting a massive opportunity for a Hausa startup ecosystem. 
Things are getting better
Growing a Hausa tech platform has been difficult, but Abdulhamid said there has been a lot of growth in the Hausa tech ecosystem. Google Developer Groups are more rampant than they used to be. 
"There are 21 Google Developer Groups in Yola, and these groups have developers meaning more people are taking on tech jobs. We are also starting to see a larger turnout during tech events."
Explaining why people don't know what is going on with tech in the North, Abdulhamid said, "our developers are also fond of hiding themselves, and I keep telling them they have to go on Twitter and show the world what they are doing. I have a brilliant full-stack developer on my team who only worked on school projects.
"He was completely oblivious to the fact that there is a massive ecosystem where his skills are in demand."
Security concerns
Northern Nigeria has been a hotbed for terrorist attacks for some years now. While Abdulhamid admitted that these attacks exist, he insisted some parts of Northern Nigeria, such as the North East where he stays, are entirely safe. 
"Northwest and North Central is (sic) where the problem is," he said. He hopes the entire country becomes more secure, so the tech evolution he envisions will happen.