This month on The Experts, we sat down for a very interesting chat with IBM's Offering Manager in West and Central Africa, Joseph Sam.
Joseph is a young professional with a robust experience in the IT industry.  He describes himself as someone who is sufficiently curious about cloud and AI solutions, to be able to demonstrate the power of these technologies. He also aspires to be a "Fortune 40 Under 40" management executive. You are in for another truly inspiring story.
Techpoint's Onyinye Uche (OU): What exactly does an offering manager in IBM do?
Joseph Sam of IBM (J.S): IBM has transformed the product management discipline. It is no longer about looking after a set of products and diving into the market, but rather, starting from an outside-in perspective, where you are trying to understand what the market is asking for and what clients need to embark on their digital transformation journey or how you can help them to disrupt.
So offering managers are sort of 'generalists' who have competence in many aspects of IT business. They are people with project management expertise, sound technological acumen, people who are savvy when it comes to business strategy and that helps them position the right solutions for the market.
O.U: When you say "disrupt", what do you mean exactly?
I mean using technology to change the whole concept of an industry. Look at the likes of Uber; how they challenged the very definition of concepts. Uber challenges our definition of what a taxi company is. No one was demonstrating in the street about taxis and transportation systems. However, when Uber came we all realized that transportation as a service can be very convenient and people end up living and becoming so dependent on things like this.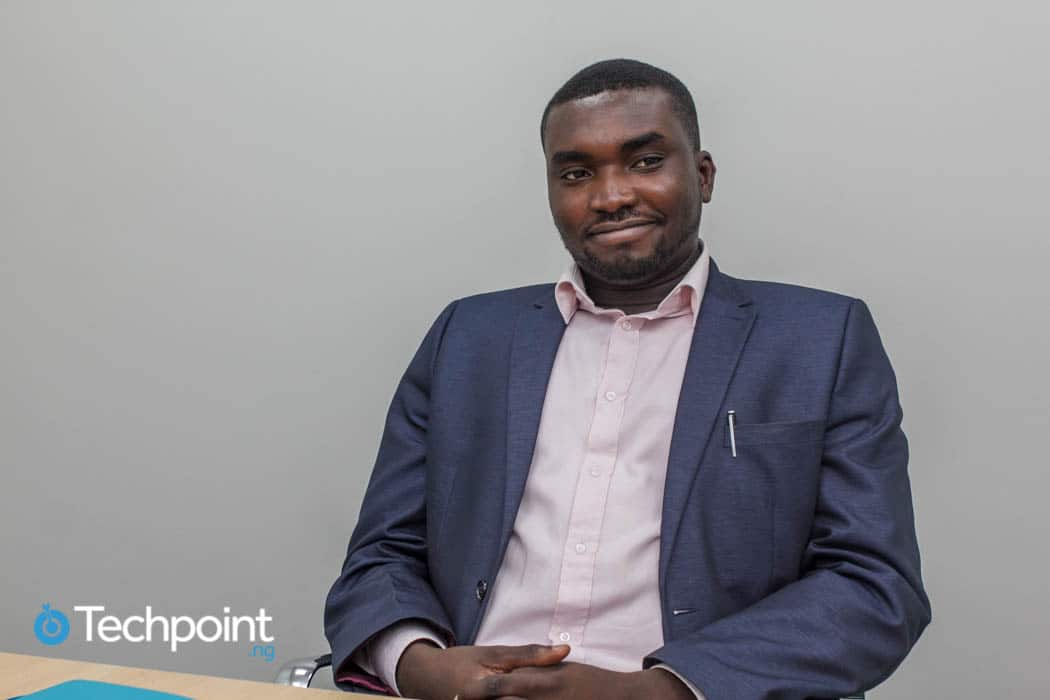 So that is disruption; when you leverage technology to transform an industry and to provide users with the convenience they did not know they craved. When you see a shift in people's behaviour and people's attitude towards a certain technological area or a certain convenience provided by technology, then you know that disruption has happened
OU: Can you give us a run-through of your educational background?
J.S: I graduated with a degree in Electrical and Electronic engineering from Kwame Nkrumah' University of Science and Technology, Kumasi, Ghana and then after a few years of working I did my master's degree in Engineering business management from the University of Greenwich, London.
O.U: Why did you choose electrical engineering?
J.S: From childhood, I have always been a gadget person. While growing up in Accra, Ghana, we didn't have as many gadgets as we have today. But from childhood, I was that go-to person anytime there was a new TV, radio or sound system.  I'd be the guy to take it out of the box and assemble all the components. So I have always had that love to see technology come together to do something.
So it was only natural that when I completed my secondary school education I applied for an Electrical Engineering program. In my third year, I focused more on the electronic options and I majored in networking and satellite communication in my final year.
O.U: So, you always knew you were heading for the tech space?
J.S: Yes. Because it was around the time when the telcos had come in fully and were changing everything. I remember growing up with just a desk phone at home, yet we were in a time and age where people were starting to get mobile phones. So it was a whole revolution going on and I wanted to be part of it.
So while I was in my second year I interned with MTN Ghana, where I was with the maintenance team. We were part of the guys going around fixing issues on masts, base stations and other infrastructures needed to make the telco network run.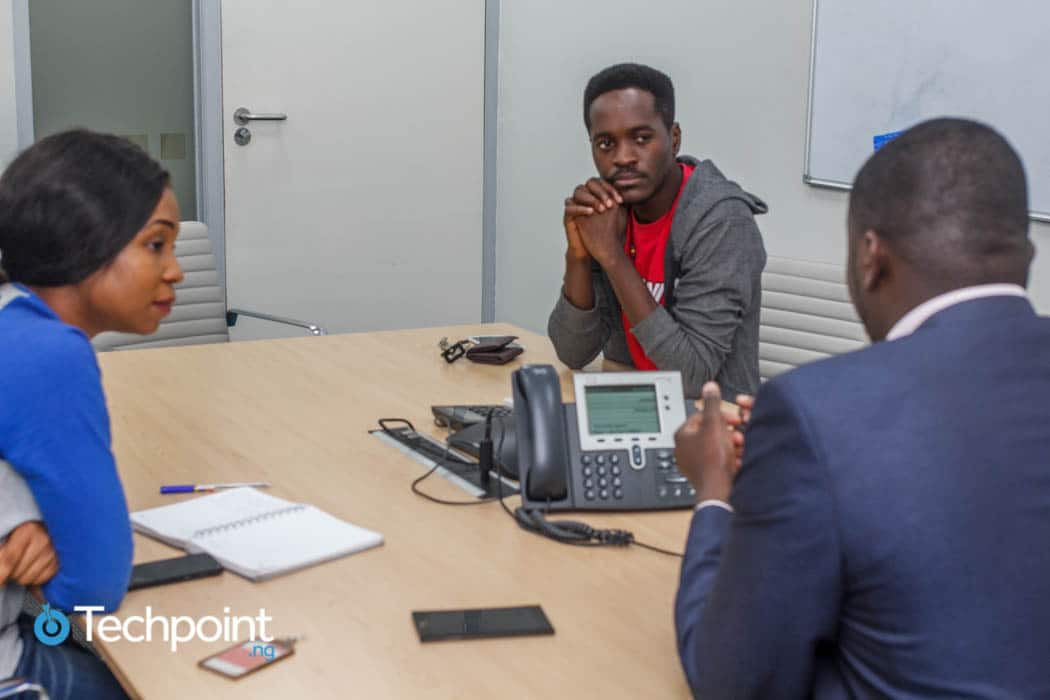 Right after that, I had the unique opportunity of going on a program in the USA through the National Society of Black Engineers. The program was sponsored by General Electric and I spent about four months in the US working with GE's security of Homeland Protection division. I worked with the unit responsible for creating devices that detect trace particles of explosives or narcotics. My project was to make sure that those devices were working optimally. So, there I designed a chip that was going to be a part of the new product ranges. It was a real life-practical application of what I learnt in school so it was a great experience. Afterward, I went on to finish off my degree.
OU: How did your experience schooling and working abroad shape you? Was it challenging?
J.S: Because I was fortunate in those days to have spent some time working in the US, it exposed me to the world out there and more importantly, it awoke a hunger to do more; a hunger to prove that we here in Africa are as good as anybody elsewhere given the opportunity.
So, when I finished school I joined Ericsson in Ghana in a regional role covering Sub-Saharan Africa, supporting telecom networks across the continent. It was a very technical role and I had the opportunity to apply my technical skills.
After a while I felt like I needed to learn more about the business side of technology; how to leverage technology and turn it into money or into a solution to a long standing problem. I realised I needed to gain some new skills and I was also fortunate to receive a full-time scholarship from the Tullow Group Scholarship Scheme (TGSS).
So, I went to the UK to do my masters where I gained knowledge and practical skills from the University of Greenwich. It's there that the opportunity came to join IBM, United Kingdom. But I came from Africa and I always had that desire to be back home. Yet the conflict is; you see all the wonderful things happening there and you wonder how to make it happen in Africa.
However, working in the UK was not really a challenge because of my previous exposure, I was able to seamlessly slot in. Of course, there was a whole new level of professionalism but ultimately the plan was to come back.
So it was just fantastic that there was a Lead MEA program where IBM would look for high-value talents or people with leadership capabilities who are willing and passionate about Africa to come back, work and help grow the business here. So I did not hesitate to join that program and that's how I moved from IBM, UK to IBM, West Africa.
O.U: What is your take on home grown technology and how far we've come looking at what we have done over the years?
I have had the opportunity to see the evolution of technology across many industries over the years and how it changes things. IBM started organically as a company in the United States and with what they did it transformed their economy; it transformed the way people, businesses and societies operate. Now in that same lens, I believe that the opportunities exist for us here in Africa to also embrace technology and see how we can make that transformation happen for ourselves.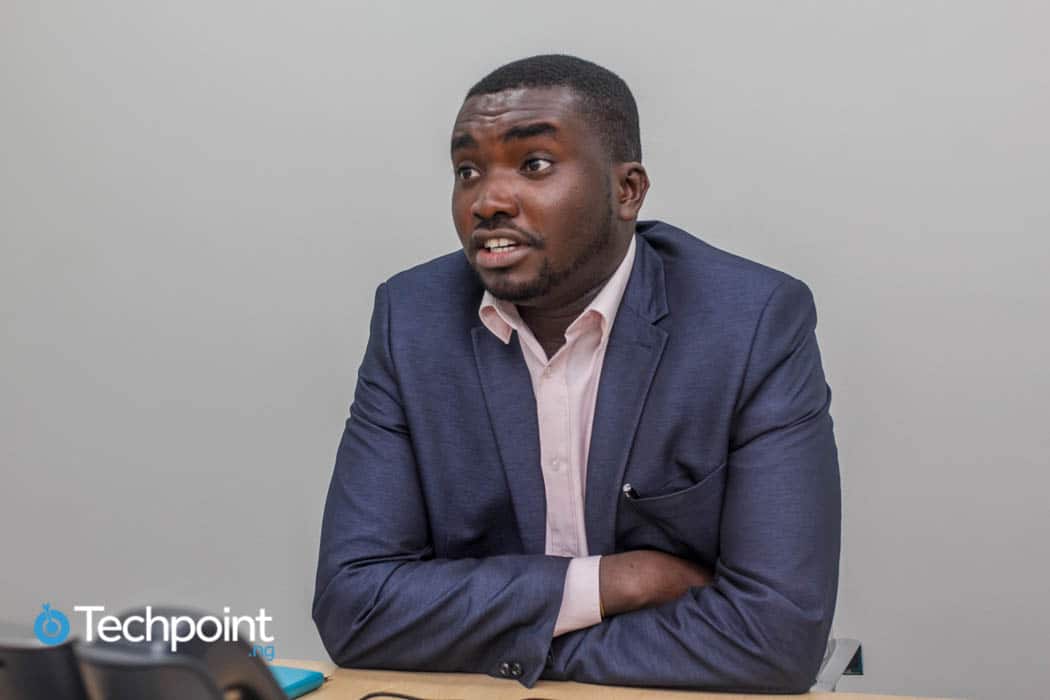 We have seen how over the years, things like mobile payments have revolutionized Africa. Our trajectory as far as adoption of mobile is unique; it is unparalleled anywhere in the world. Most countries went from home phones to landlines and then eventually to the mobile. We just skipped that and went straight to mobile. We have heard of things like M-PESA in Kenya and other forms of mobile money solutions that just took over.
We have seen it happen before and I believe that it is not happening enough, that there's a lot more that can be done. We are the ones in Africa; we are the one confronted with the challenges every day as well as the opportunities. So if we would all apply ourselves and embrace technology to build solutions that address our unique problems, we will see a very different Africa.
O.U: How do you propose we go about building more technological solutions to transform Africa?
J.S: There are many angles to it. First of all, it stems from the desire of the people to make change happen for themselves. We as a people should be willing to own our transformation journey. We should not depend on people or expect that others will change or solve our problems for us. So the desire to solve our own problems is the first thing
The second thing will probably be putting the right structures in place, not necessarily government. The government is a key stakeholder but everybody in one way or the other putting the right measures, everybody playing their part.
Now more specifically to technology, in Africa, the youth represent the lion share of the population so the future of Africa lies with the youth. Our youth should grow up ready to embrace technology and use it to transform our society. We need to get them interested, helping them see that there is a viable career path in technology and helping support people who are already pursuing such initiatives.
O.U: Tell us about key challenges you faced that toughened you up?
J.S: You may have the right technology at the right price but if you cannot communicate value to people, if you cannot stand in front of people and speak to their problems or listen effectively to understand what people need, you will struggle in business when you are out of school.
My master's degree program really placed emphasis on soft skills, presentation skills, working as a team and presenting a final solution. Several times we had to present to the entire faculty, people from different background, and receive criticism. These are very critical skills that have helped me throughout, however, they were not easy to build.
Working with people from different backgrounds was also a challenge. You work with people from virtually every continent, but over time you learn to understand people and to work with common purpose. So I came into Nigeria, a new environment, a new way of doing business, but that cultural intelligence helped me to easily surmount those challenges and to really understand how to approach things and to be successful here.
O.U: Did you have mentors?
J.S: Mentors have been critical, I have had mentors ever since my school days; some of our lecturers really took a keen interest in our work such that some even recommended us for certain projects that we may normally have shied away from.
For instance my final year project in undergrad was to develop a Bluetooth based servo motor solution; basically using Bluetooth on a mobile phone to control robots or robotic arms. It's a project that I would normally not have ventured in because it was too complicated or it wasn't something that we could even see immediately what the practical applications were.
However, as tough as the project was, we were successful and we saw so many applications of it. An example was when the Fukushima reactor in Japan had issues and they needed to shut down the reactors. Humans couldn't go in there because of the radioactive component, so they had to remotely control robots to shut it down and that was a clear application of what we had built. So we had mentors in those days
At GE I had two mentors; Mike Patterson and Dung Lu. They mentored me on how to take engineering knowledge and use it to solve real business problems and exposed me to some cutting-edge tools as well. Even in Ericsson, I had a mentor like Shayid Hassan Syed who really helped me settle in and to trust my thinking process.
Now here in IBM, I have good mentors like Tomi Akingbade, he is also one of those who have mentored me on how to do business here. Also, Benjamin Mann, he was my first manager when I moved in here, he helped me believe in myself by trusting me to handle new business opportunities once he has guided me on them. He also taught me how to work with the tech ecosystem.
Again just like he did I set up what we call Lagos Next gen developer meetup, an online community of over 1600 developers and techpreneurs who meet from time to, discuss technology, emerging trends and build solutions. These are things I learnt from him, how to go beyond what is required in your regular job to make an impact on people. So I have also had to pay it forward by mentoring other people and I am glad to have been officially recognized as an IBM mentor as well.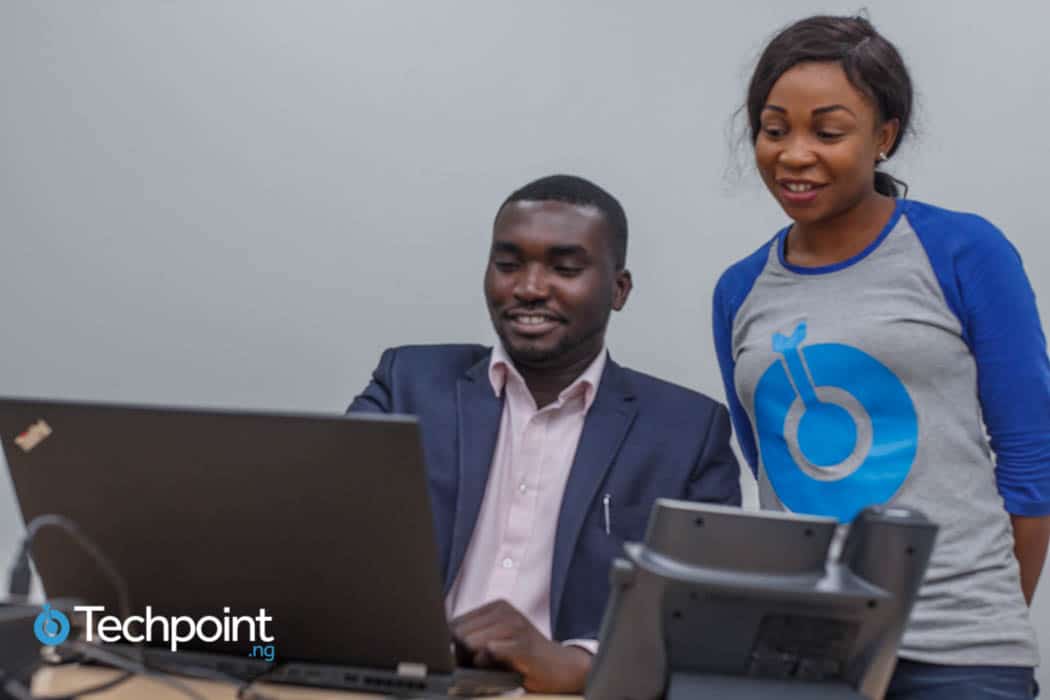 O.U: Back to technological disruption, people are already scared of automation and how humans are being replaced by technological solutions, what will you tell them?
J.S: First of all, the world is simple; either you disrupt or be disrupted. So if you choose to in the name of fear not do anything, it's just a matter of time before someone takes the move and then you are out of the picture.
But the genuine concerns are there, with regard to technology and its impact on people, its impact on jobs, its impact on society as a whole. Well, the truth is, everything has its good sides and its bad sides and it's the same for technology.
From the history of technology, there were times when it replaced the work that people would have normally been employed to do. But in the same token, it has also opened up new roles and new opportunities for people to assume and build skills and have new career paths.
We are currently in an era where there is an explosion of data everywhere and that presents opportunities for data analysts, people with strong analytical skills to extract insights from data to drive business outcomes. Companies are creating new roles like CDO's (Chief data officers), people are hiring data analysts, data scientists, database manager, database administrators etc. It's same with any other technology, whether it's mobile, whether it's artificial intelligence and beyond, we need people with new skills.
IBM now calls these skills new collar skill; skills in the area of cloud computing, data analytics, artificial intelligence or cognitive computing, cyber security and blockchain. These are the skills that will be required in the new economy which is a digital economy and so therein lies the opportunity. So rather than be afraid, undecided or ambivalent, I think the best part is to embrace technology and take advantage of the opportunities it brings.
IBM has also launched a program called the Digital Nation Africa where we aim to educate over 25 million Africans over the next 5 years on these new skills. So we are taking this out there to the youths and helping them acquire these skills that they will be certified in so that once they are out of school, they have the skills to immediately apply these technologies.
O.U: Have you ever considered becoming an entrepreneur?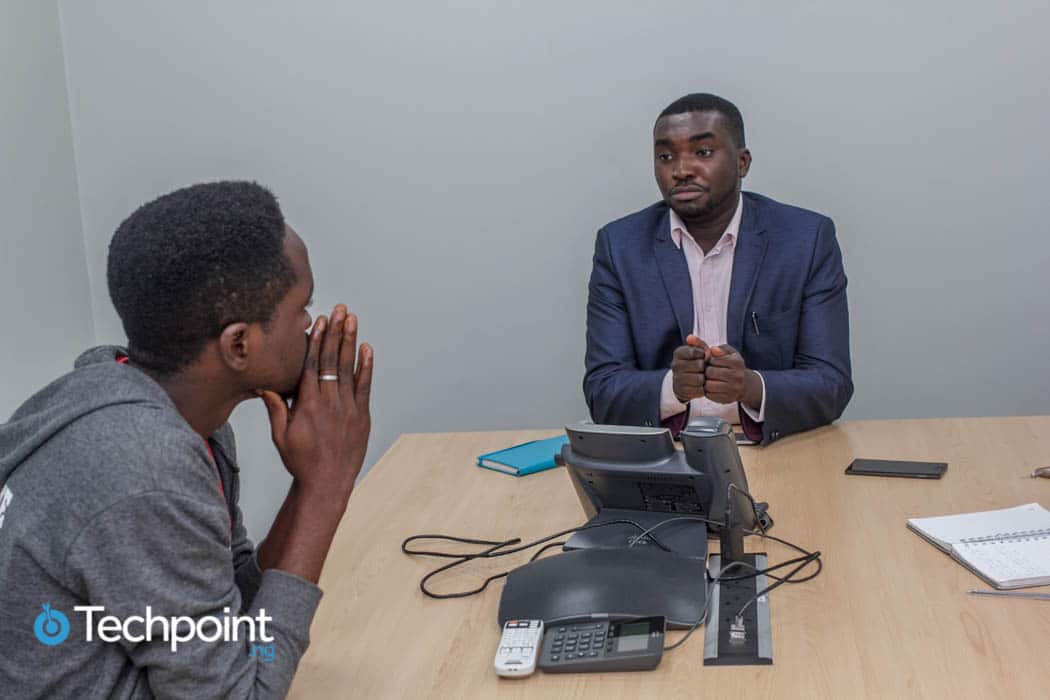 J.S: Entrepreneurship is something that has always been on my mind. My aspiration is to become a "Fortune 40 Under 40" management executive who exhibits thought leadership in business strategy innovation and technological disruption. For me, entrepreneurship is one of the key components.
I have been privileged to be in very wonderful companies over the years but ultimately at some point, I have plans of becoming an entrepreneur in the nearest future and it's something that requires preparation. So it's about building more experience, more understanding of Africa, what the needs are, what the problems are and where the opportunity is.
O.U: What will you tell young professionals that aim to have the kind of portfolio you have?
First of all, they need to have passion, if you're doing it just because someone says you should, when the challenges come, you may get stuck in the same spot and feel comfortable in it.
Again you need to be very driven, because, the world owes nobody any favours, you would have to go out there and apply yourself.  The opportunities would always come, as long as you apply yourself.
I have been fortunate to have had all these opportunities but it is because I was always curious, always trying to find out what's there. Failure is a word you should not be afraid of, there are many things I have tried before and they have been unsuccessful, but it's all part of the learning process.
You must also be teachable, that's one thing I'll tell people.  No matter how much you know there is always so much you can learn, so be ready to learn, be ready to ask people to teach you, be ready to ask questions even when sometimes it may not seem relevant.  Just be curious, have a desire to know and you will go far.
O.U: You seem so focused, what drives you?
J.S: First of all, I thank God for the opportunities and everything.  My mantra is that I am free to invent my life so I don't let anything hold me back.  I have had the privilege of working with great companies but the story isn't ending anytime soon, the story definitely doesn't end with IBM.  Who knows what next adventure will be and how soon?
Again another thing which I learnt from my program manager, Dr. Alex Coutroubis, during my masters programme is; in this life if you do not ask, you do not get. If you don't ask questions, you don't get the answers, if you don't ask for opportunities; you don't get to take them.
---
Techpoint is conducting a survey of tech worker salary satisfaction in Nigeria. Please take just three minutes to fill this anonymous form. Thank you.