Building a successful organization doesn't come from having brilliant ideas alone. An effective founding team that is relentless is also a must-have. Today on Engine Room, we get up close and personal with Taiwo Orilogbon who loves solving problems using computers, and was one of the founding team members of Jobberman.
Taiwo is currently the Software Engineering Manager at One Finance & Investment Limited (OneFi), a licensed finance company that provides short-term and affordable consumer credit to individuals.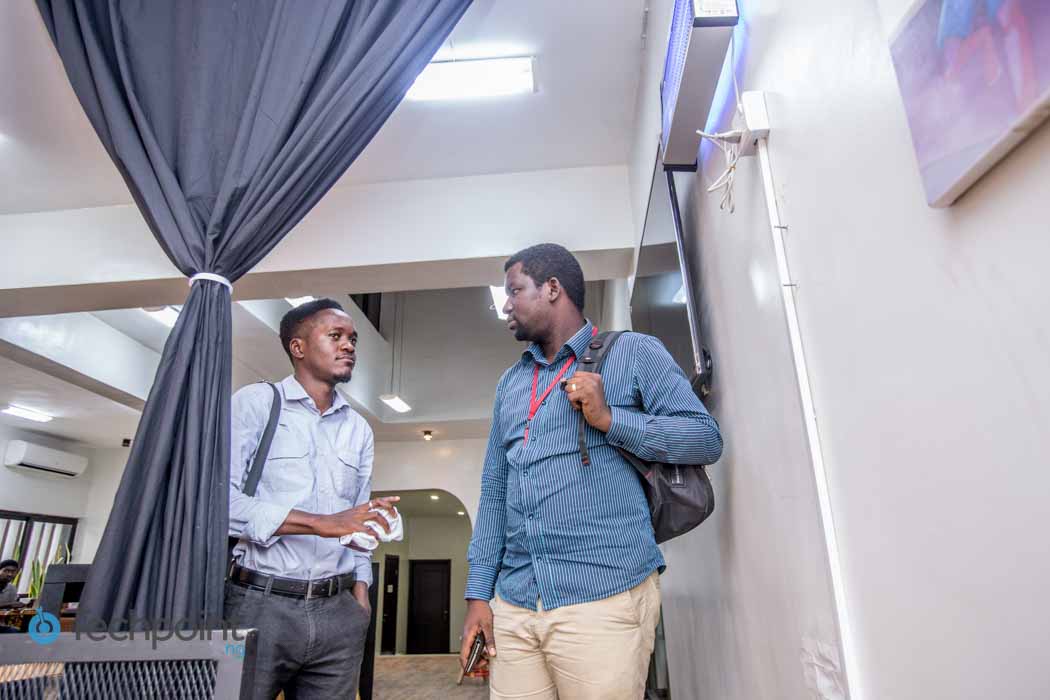 Growing up without a computer at home didn't stop Taiwo from chasing his passion. A lover of cartoons and still an avid follower of some cartoon series, Taiwo loves puzzles and mathematics a lot.
Leaving the busy coffee shop, one of Taiwo's favourite relaxation spots, we sat down in a more quiet space to learn more about how he became a writer of codes.
Emmanuel Ogunsola of Techpoint: How did you come about choosing computer engineering for your first degree?
Taiwo Orilogbon of OneFi: During an aptitude test in Junior Secondary School three (JSS3), I was asked what I would like to be in future. I knew definitely I wasn't going to be a doctor -- studying medicine was never one of my dreams. I have always known I wanted to be an engineer but I wasn't sure. I originally wanted to write "petroleum engineer" because I heard petroleum engineers made a lot of money. However, for reasons I can't recall I just wrote "chemical engineering".
Fast forward to the period I wrote the Joint Admission Matriculation Board examination (JAMB). Even before JAMB, my dad wanted me to study medicine because he wanted one of his children to be a doctor. After I told my dad I wanted to study chemical engineering, he told me it would be difficult to get a job except at oil companies.
Thereafter, I was able to convince him to allow me study computer engineering. According my dad, computer engineering provided me with a backup of being able to set up an I.T shop. My dad wanted me to study a course that had ample job opportunities. He even suggested electrical engineering at some point because his friend had told him that computer engineering is restrictive. In the end, we settled for computer engineering and I picked Obafemi Awolowo University (OAU).
EO: So did you get admitted into OAU immediately?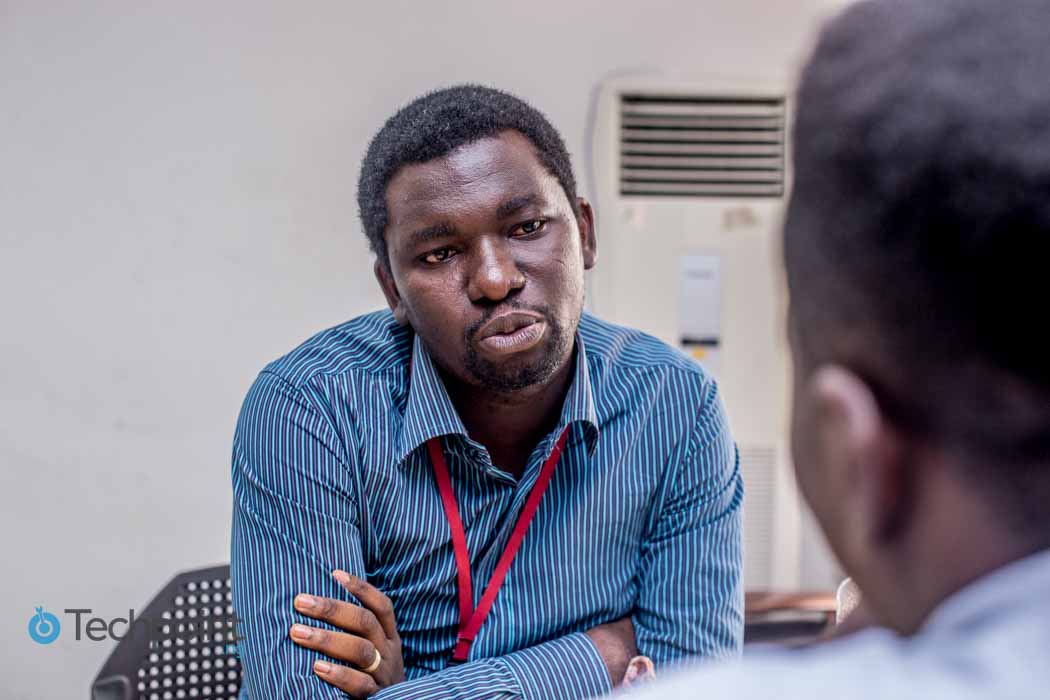 TO: I didn't get my JAMB result on time and when I eventually got it, even though I did very well, OAU did not resume on time because the candidates a year before me just got admitted.
While I was waiting for OAU to call the next batch of candidates, my sister was in a computer school. At the computer school, they had a computer engineering course. But my dad of blessed memory wasn't ready to give me ₦20,000 to pay for the computer engineering course offered at the computer school.
In his defence, I was going to spend 5 years in OAU studying computer engineering there was no need to do same in a computer school.
EO: So what did you do while waiting for admission?
TO: A friend of mine told me about a job opening for a computer operator. As far as I can remember, I think I was only able to browse the internet then. I didn't really have word processing skills but my sister had already shown me how to use PowerPoint and Microsoft Word.
So I picked up my sister's computer school manuals and crammed everything about microsoft word, powerpoint and access. At the interview, I was given a curriculum vitae (CV) to design and after two hours I was able to replicate the CV. That's how I got the job in 2003 October at a computer business centre and I was there till August 2004 when OAU resumed.
I can recall learning to use Macromedia Studio while at the business centre. I used the help manual that came with it to learn.
Because the business centre had no internet access, I would visit the cybercafe during weekends with my diskettes to download resources for HTML and Javascript. One time, I  infected the computers in the business centre with a virus I picked up at the cybercafe. The virus took out all files for Dreamweaver thereby leaving me with the option of using notepad to learn web design.
EO: What are those things that characterise your time in OAU?
TO: OAU was great. If I have to count my blessings, OAU will be one of them. I remember in my 100 level, we had a National Association of Computer Science Students (NACOSS) meeting.
At the meeting, they were talking about some other computer engineering students in OAU that submitted a software they built for a competition. I sat there amazed and right there I decided to get into software development. I also remember meeting my wife in OAU. We were in the same fellowship.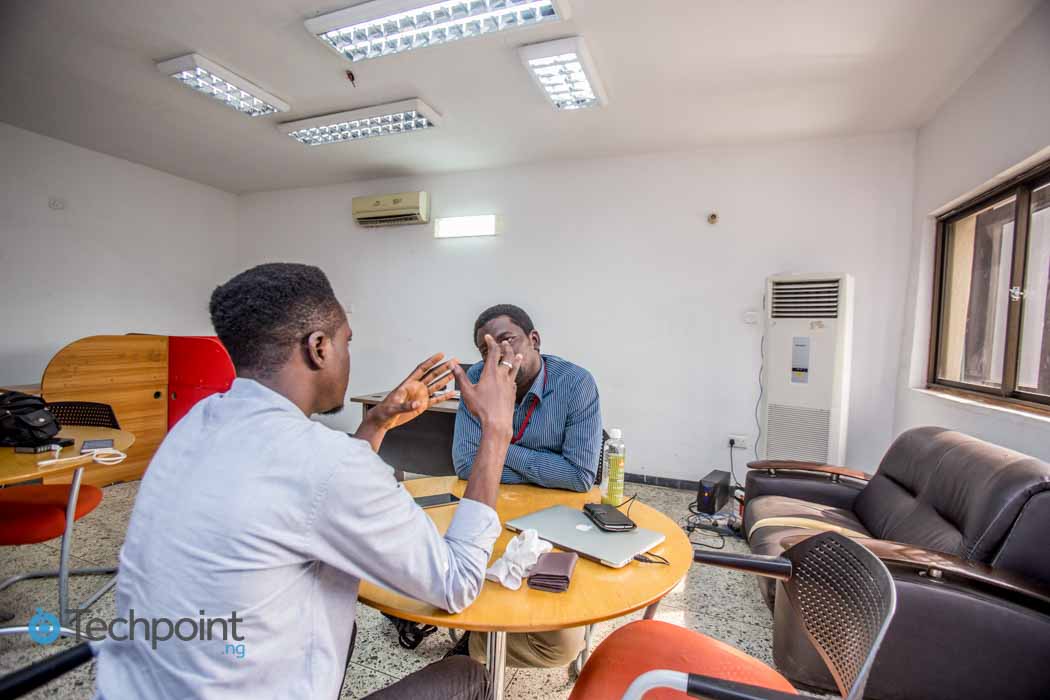 EO: OAU is known for strikes that interfere with academics. How did you manage those long unnecessary breaks?
TO: I spent most breaks and strikes learning programming. The breaks characterised most of my stay in OAU. During some of the breaks I would stay back in school to learn and teach other students too. One joke we used to crack then is that when leaving OAU you will have your degree with at least two years work experience.
On one of those breaks, I got back home and learnt BASIC programming using my brother's textbooks. I started writing codes on paper because there was no computer at home. On getting back on campus I used the computers in school to run the programs I had written while at home.
EO: Are there projects that you engaged in school?
TO: In OAU's computer engineering department, after 200 level every student is required to do three months internship (IT). By 400 level every student is also required to do three months IT. For my first IT I tried reaching out via email to people in Lagos to see if I could get an internship placement.
When I couldn't find IT placement in Lagos, I stayed back on campus to intern in a friend's company. It was during my IT with Opeyemi Awoyemi's company that I first saw him work on a job platform that will later become Jobberman. So I spent most of my IT teaching programming on campus.
EO: Would you say your love for teaching was birthed out of necessity?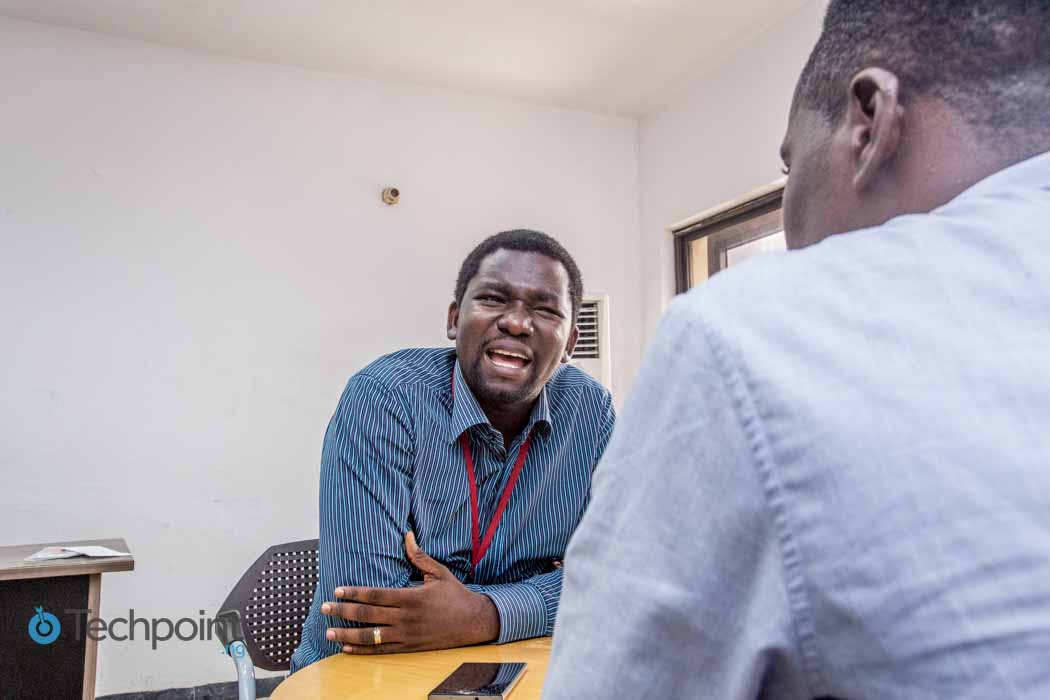 TO: No, I actually love teaching. I remember teaching during my service year in Federal University of Technology Yola as a lecturer while working part time with Jobberman. At Yola I taught database design, introduction to computer science, introduction to structured programming in C.
EO: Are you saying you started working with Jobberman after your undergraduate studies?
TO: On leaving OAU, Deji Balogun and myself were the first developers at Jobberman. I wanted to work with Jobberman during my service year but it didn't work out. I was posted by the National Youth Service Corps (NYSC) to Yola and since I wanted to try something different I stayed back in Yola for my service year.
EO: When did you decide to pursue a career in programming?
TO: I can't remember ever making such decision. I have been building applications since my undergrad days. It is something I enjoy, so no matter what I do I still come back to writing code. Though I love machine learning and my Master's degree was in Natural Language Processing, I still find myself writing codes. So there was never a decision per se.
EO: What influenced your decision to work with a startup rather than an established firm?
TO: I like helping people build things. I joined Jobbernman immediately after school. The interesting thing is that the week I came to meet Chika Nwobi, then Chief Executive Officer of Jobberman in Lagos, some established companies were also in OAU recruiting. I wanted to be in a place I could build things and my impact will be felt. Also, I didn't want to feel like I was working. For me Jobberman was a no-brainer.
EO: How have you been able to balance your coding lifestyle with family?
TO: One of the things I have learnt is that work never finishes. I will not say I have the perfect work-life balance. There will always be time for everything, you just have to find out how to make time. I always have to find time for family.
Sometimes it gets crazy, like two weeks ago we had this product launch at OneFi and traffic was crazy. That day was my birthday but I had to code overnight. There are times one cannot really help it but we just have to find that balance. There are days I don't go home with my laptop and there are other days I will go home with my laptop and not open it.
EO: You have spent a while working with some startups. Do you see a future for Nigerian startups?
TO: The most pressing problem I see in the Nigerian Startup space is mediocrity. I think we celebrate mediocrity too much, I feel we can actually do more. So far I am not seeing the kinds of innovations I will like to see. Most people actually do these things just to be seen. I feel that we have a lot of potential to get so much done. We need to be more honest with each other and give quality feedback.
More importantly we have a bigger problem which is a socio-economic one. I really don't know where all these data about internet penetration in Nigeria is coming from. When you draw an intersection of the people using most Nigerian online platforms you will discover that they are the same set of people.
It seems like there's no motivation/incentive to use technological products. We need to learn how to bend technology to fit into our own space. Innovations like cash on delivery are one of the greatest concepts to come out this space. Generally, innovations should be customised to our environment to suit Nigerians.
EO: Having interfaced with individuals and organisations in the tech space, will you say the required skill set is available or still scarce? If yes why is it scarce?
TO: It is not available. I have been trying to hire for a while and I know it is still scarce. I will put a lot of blame on the educational system.
As long as those teaching in the classroom don't have industry knowledge of the things they are teaching we will always have problem with knowledge application. It is not what is being taught in schools that is the problem but the approach being used that isn't working. For instance, the same operating system course I took in OAU and I didn't understand. During my masters program in Columbia University I was able to understand better because the approach used was different.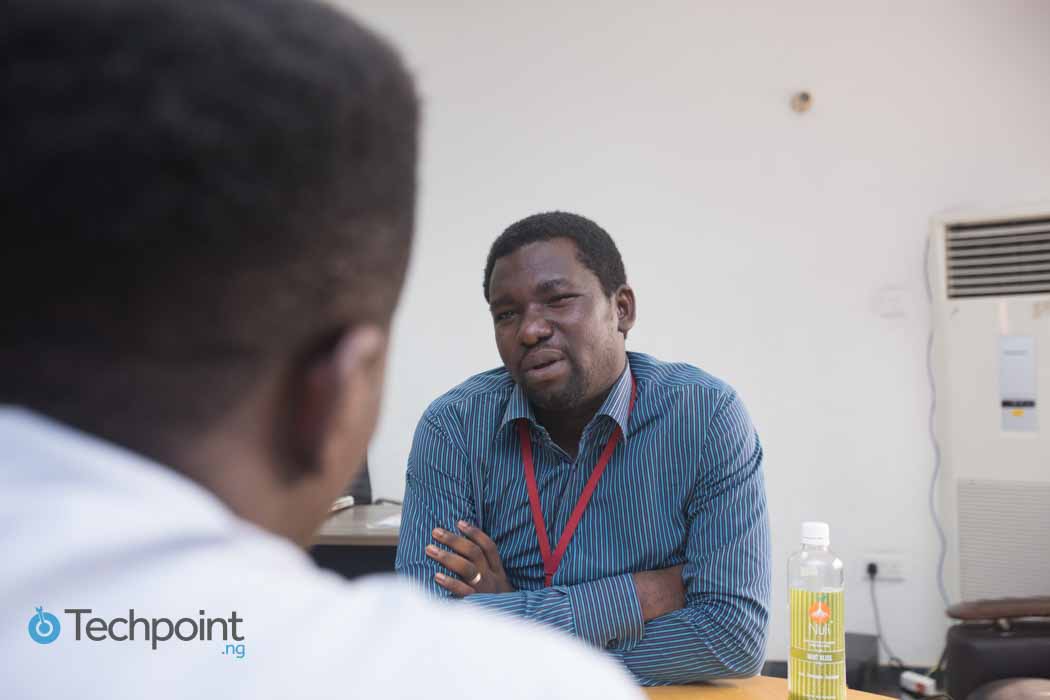 EO: Any advice for the next generation of programmers?
TO: Learning is a bit more difficult now because of the distractions. Now, all the materials are available online and in the process of learning you will most likely be distracted.
The first to do is to resolve to learn and be focused. Every time I learnt a programming language, I learnt with the goal of solving a problem. They also need to be very curious enough, I remember I used to ask "why" a lot.
What I also think new coders should do is read other people's code. I learnt a lot by reading other people's codes. You just need to pick the good parts and leave the rest. The worst thing about programming isn't bugs, rather it is creating something that will never be used.