Key Takeaways
The Students Loan Bill, signed into law on June 12, 2023, by President Bola Ahmed Tinubu, facilitates interest-free loans for Nigerian students, particularly those from indigent backgrounds. The aim is that financial constraints do not hinder higher education in universities, polytechnics, and colleges of education.
The Nigerian Education Loan Fund, established under the law, will be managed and administered by various stakeholders, including the Central Bank of Nigeria and commercial banks. It reportedly includes mechanisms for monitoring academic performance, ensuring timely loan repayment, and preventing fraudulent practices.
The funding for the initiative is diversified, with sources ranging from education bonds, a percentage of taxes, levies, and duties collected by the Government, profits from natural resource exploitation, to donations and other contributions. There are still several questions, and we try to answer them in this article.
Go deeper
On Monday, June 12, 2023, Nigeria's President, Bola Ahmed Tinubu, signed the Student Loan Bill into law, to enhance higher education for indigent students in Nigeria.
The announcement, made by an aide to the president, Dele Alake, to State House Correspondents has been met with great interest and numerous questions. With this change to the law, the bill is now an Act.
The law is aimed at addressing financial constraints that hinder many students from gaining higher education and will provide interest-free loans to those in actual need.
This law will have a significant impact on Nigeria's educational system, and it could potentially extend to sectors like technology and finance. So understanding the details of this law is crucial, and this FAQ post offers a comprehensive insight into the provisions and potential effects of the Student Loan Bill in Nigeria.
What is the Student Loan Bill?
The student loan bill is a piece of legislation that aims to improve the rate of higher education in Nigeria, by reducing financial constraints. With the law in place, students can now apply for this loan, and use it to fund their higher education.
The law established the Nigerian Education Loan Fund which will manage and disburse the funds to qualified students. You can find more about this below.
How did the bill come into existence?
Femi Gbajabiamila, Speaker of Nigeria's House of Representatives, sponsored the original version of the bill in 2019. It has since gone through three readings before the president signed it into law.
Please note that there are two versions of the bill in circulation. The original version from 2019, and an updated version with some slight tweaks to how the funds will be managed and disbursed.
Who is eligible to apply for Nigeria's student loan?
Every Nigerian student seeking admission to an institution of higher learning, provided they meet certain criteria. The bill states that there will be no discrimination based on gender, religion, tribe, position or disability of any kind.
Criteria include:
You must of have secured admission into a federal or state university, polytechnic, college of education or vocational school.
Your income or your family's income must be less than ₦500,000 ($1,000) per annum or ₦42,000 ($88) per month.
You must provide two guarantors that are either:

A civil servant of at least level 12. Since bachelor's holders typically start Nigerian civil service at Grade 8 or 9, this would put the guarantor at a mid-level position.
A lawyer with, at least, 10 years of post-call experience
Judicial officer
Justice of peace.
Who can get disqualified?
You could get disqualified from the student loan if:
You or your parents defaulted on a previous loan
You've been found guilty of examination malpractice
You've been convicted of a felony or any offence involving fraud
You've been convicted of drug offences
How to apply for the loan?
Applicants would have to submit the applications through their respective banks to the chairman of the Committee tasked with disbursing the student loan fund. We'll provide more details on how to apply soon.
How will the loan be repaid?
Beneficiaries of Nigeria's student loan will commence repayment two years after completion of the National Youth Service Corp (NYSC) programme.
Your employer will deduct 10% of your salary at source and remit it to the Student Loan Fund. If you change jobs, you have to communicate that within 30 days of resuming the new job.
If you're self-employed, you shall remit 10% of your total profit monthly to the fund. You will have 60 days to submit all relevant documents related to your business to the loan committee.
Fun Verdict: If you don't have a job after 2 years of graduation, the government might be hinting you start a business.
Could you go to jail if you fail to repay the student loan?
Contrary to what might be circulating online, Nigeria's student loan Act doesn't explicitly state the penalty for defaulting on the loan. The Act only states that the loan disbursing committee will exercise all legal rights towards recovering all loans disbursed.
Some reports say there's a penalty of ₦500,000, two years imprisonment or both.
However, we've found that this penalty only applies to self-employed persons who refuse to submit relevant details about their business or anyone who aids the default of this requirement.
Go deeper on technical details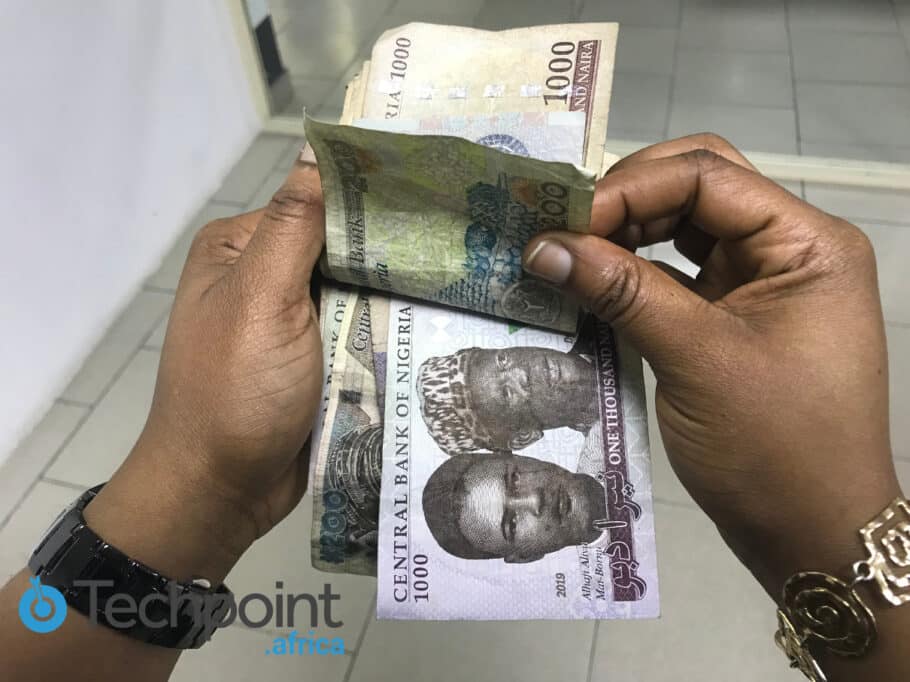 If you're fully curious about the nature of the student loan, here are some more questions.
Who is the "Committee" tasked with disbursing the Nigerian student loan?
Remember when I mentioned that the Act established the Nigerian Education Loan Fund? This fund will be domiciled with the Central Bank of Nigeria (CBN), which will disburse the loan through commercial banks.
The Governor of the CBN will then appoint a special committee to help disburse funds and perform other functions like reviewing student applications, approving and disbursing loans, and monitoring their academic performance among others.
The committee will consist of the CBN governor (Chairman), a fund secretary appointed by the chairman, and other important government executives. More details will be in our student loan guide.
Where is the money for the Nigerian student loan coming from?
The money for the student loan fund will come from a diverse list of sources. They will include:
Education bonds
Education endowment fund schemes
1% of all taxes, levies, and duties coming to the Nigerian federal government from the Federal Inland Revenue Service (FIRS), Nigerian Immigration Service and Nigerian Customs Service -
1% of profits the government makes from oil and other minerals
Donations, gifts, grants or any other form of revenue.
Quick-fire sidebar:
Education bonds -
The details are not clear, but here's how education bonds typically work.
1. Lend money to the government
2. Cashback your investment (plus interest). You could use the money to pay for higher education.
3. Normally, the interest you gain from regular bonds is taxed, but this might not be taxed if you use the money for education.
4. Nigeria's implementation might be different.
Taxes and customs - Nigeria generated ₦12.7 trillion ($27 billion) from taxes and customs in 2022. 1% is ₦127 billion ($270 million).
Oil - Nigeria made ₦21 trillion ($45 billion) from the sale of crude oil in 2022. 1% is 210 billion ($453 million).
Fund estimate: Nigeria's education loan fund could potentially gain ₦334 billion ($723 million) if 1% is deducted from the revenue sources stated above.
Disclaimer: These figures are just estimates from publicly available data, and actual figures might vary wildly from what is stated here. This is just to give us a sense of what to expect.
Has Nigeria tried student loans before?
Yes, Nigeria has tried implementing student loan schemes in the past. In 1972, during Yakubu Gowon's regime as head of state, there was a student loans decree that died a natural death.
Then, the Nigerian Students Loan Board, tasked with similar duties to the committee in the 2023 act, had to publish names of loan defaulters who provided fake addresses when applying for loans.
What's different now?
Some issues remain from the 1972 loan decree, but the new law can leverage technology. In 2020, the CBN launched the Global Standing Instruction (GSI), which allows lenders to debit the BVN-linked accounts or wallets of loan defaulters.
A service like this is made possible by advancements in Nigeria's payments space, and any defaulter would theoretically have to be outside the banking system.
Are there still issues with Nigeria's student loans?
Despite advancements in technology, the fund will have to tackle two things. Possible backdoor tactics by government and bank officials and Nigeria's poor identity and addressing system.
Delve deeper into Nigeria's identity management system and its poor addressing system.
Will Nigerian tech startups play a role in its student loan initiative?
Right now, it's unclear how much the government will engage startups for the student loan initiative. Recent events showed that the CBN did not commission a local infrastructure provider for the launch of its digital currency e-naira.
Given the recent suspension of the CBN's governor, a change in the regime might be on the cards.
The committee could potentially benefit from the lending infrastructure from companies like Evolve Credit, Lendqr, Indicina or Credit Clan.
Unanswered questions?
How will this law impact the quality of education in public and private universities?
How will it impact the activities of edtech startups?
Could this put millions of Nigerians in debt?
Please add yours.