These days, moving around major Nigerian cities like Lagos or Enugu is as easy as tapping a smartphone to book a seat on a bus, motorcycle or the most recent addition to the e-hailing market -- tricycle.
Since the beginning of the second quarter of the year, startups in the mobility and logistics sector have been getting all the attention as regards funding activities as well as expansion moves.
This is unlike 2018, when fintech startups were getting all the attention. Continuing their run from last year, fintechs took the lead in Q1 2019, contributing over 80% of the total amount raised in the quarter.
This trajectory however changed in Q2 2019, with mobility and logistics startups taking the highest share of the total funding raised.
By Q3 2019, the overtaking was all but complete; the mobility and logistics sector accounted for almost 80% of total investments, up from 50% in the second quarter.
Compare with 2018, where the total amount raised by mobility and logistics startups was 5.9% of the total amount raised in the year, coming third behind financial services and hospitality sectors.
The race for the e-hailing market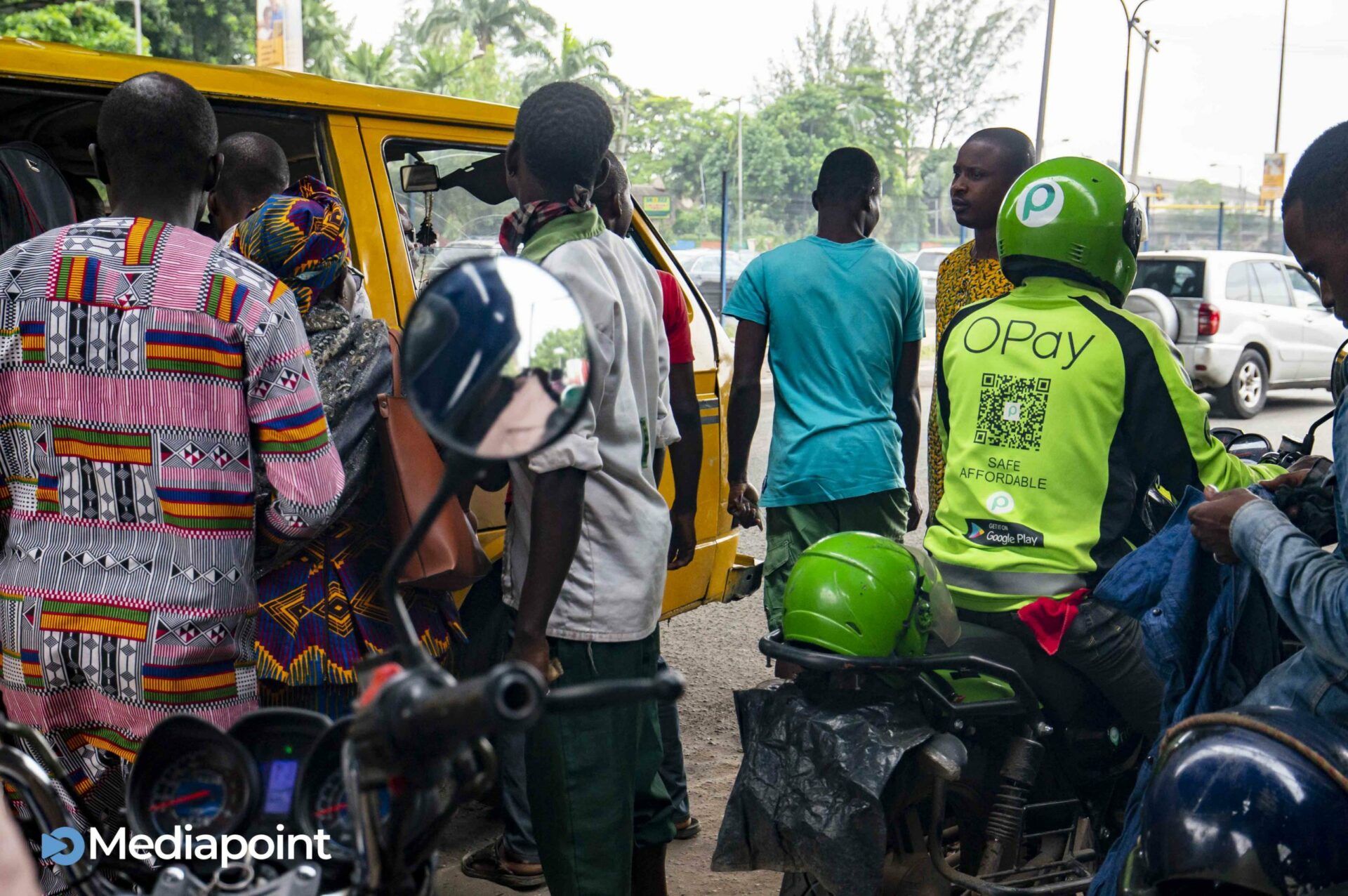 In what started with the acquisition of a controlling stake in PayCom -- a Nigerian mobile money platform -- by Opera in 2018, OPay took a shot at the Nigerian payment market starting with ORide, its motorcycle hailing platform.
With a $50 million proverbial war chest, OPay went all in. Worthy of note is OPay is using PayCom's financial institution licence to operate as a payment platform.
---
Suggested Read: OPay, ORide and the effects of a $50 million war chest
---
It started with launching a motorcycle hailing service in June this year in Lagos State before spreading its tentacles aggressively to other states.
While adding motorcycle hailing in some states, the platform also added a tricycle hailing service -- OTrike -- in others. OPay also added OBus, a public bus hailing service in Lagos recently.
Beyond the buzz around OPay's ride-hailing platforms, there were other interesting activities within the mobility and logistics industry. There's an insider scoop that another of the players in the sector acqui-hired a smaller firm.
Also, the pioneer motorcycle-hailing platform in the country -- Metro African Xpress (MAX) -- also added tricycle-hailing service to its offering.
In the midst of all these activities, one of the leading motorcycle hailing platforms -- Gokada -- shut down for two weeks in August to "to retrain our drivers in customer service, hygiene, driving, and navigation use" among others.The break, according to Gokada CEO, Fahim Saleh was necessitated by increased competition, regulatory hurdles as well as operational issues.
As it is, startups based in the country aren't the only one on an expansion spree. Cairo-based commuter transit service Swvl is apparently making a move at entering the Nigerian market. East-African based motorcycle-hailing platform, SafeBoda is also eyeing the Nigerian market.
Aside from foreign logistics coming into the Nigerian market, one of the leading players in the country, GIG Logistics, also expanded to Ghana while planning to maintain a presence in other African markets as well.
In August, delivery and logistics platform, Kobo360 announced raising $30 million in two funding deals: $20 million in series A and a $10 million debt financing.
With this, Kobo360 might turn out to be the startup with the largest funding round in 2019. The closest is Arnergy's $9 million Series A in Q2. Worthy of note is that the startup also had the highest funding received by a mobility and logistics startup in 2018 with a $6 million in seed funding from International Finance Corporation (IFC), Y Combinator among others.
Interestingly, Kobo360's debt financing was attributed to a couple of commercial banks in Nigeria. As far as we know, this is the first time that Nigerian banks would be banking on local startups in a form of funding other than grants.
MVXchange -- a B2B technology-driven company that helps users to conveniently charter and manage offshore support vessels -- also recorded a funding entry in Q2 2019. MVX is the first startup playing in the offshore logistics sub-sector to ever feature in our funding report.
In spite of all these, the sector -- especially the motorcycle hailing arm -- is having its share of government clampdowns. Recently, the Kano State government reportedly shut down OPay's office in the state over non-compliance with government rules.
In Lagos, the state's Task Force on Environmental Sanitation and Special Offences impounded motorcycles carrying the Gokada and MAX brand earlier in the year with the claim that they were operating on restricted routes and driving against traffic around the state.
Google's form of support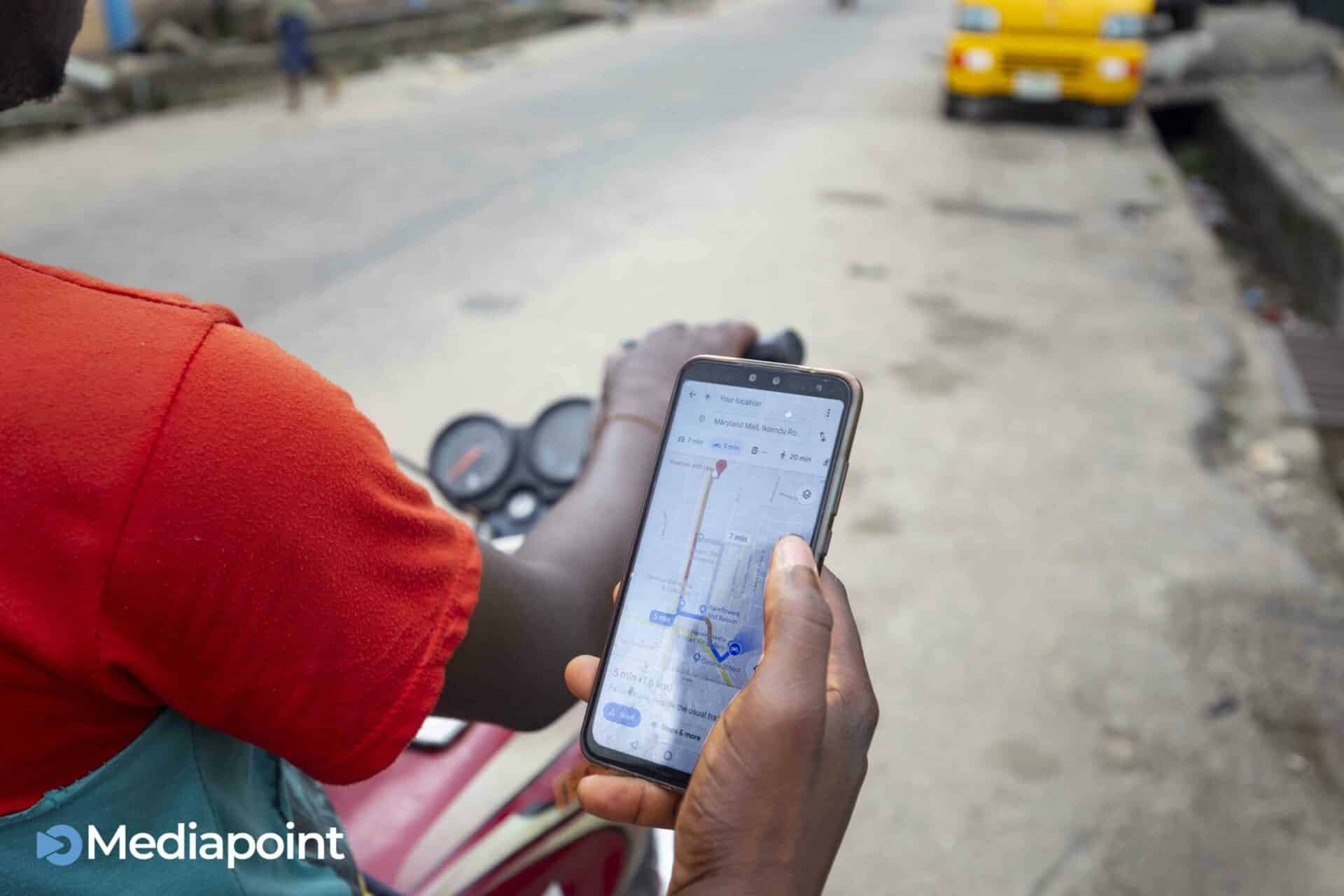 In July, Google added motorcycle navigation as a mode of transportation on its Maps app for Nigeria, after extending the same feature to Kenya in 2018.
The motorcycle navigation considers safety as well as routes only accessible to motorcycles, allowing them to save more time by using routes with lower traffic flow.
MAX co-founder, Adetayo Bamiduro told Techpoint he had been expectant of the feature coming to Nigeria since it was added in Kenya.
Adetayo believes the new feature will increase the usage of motorcycle hailing platforms in Nigeria.
---
Suggested Read: Motorcycle riders may not be excited about new navigation feature on Google Maps
---
The year of mobility
2019 is obviously the year of mobility and logistics, as the sector is leading with a wide margin according to figures from three editions of the Nigerian Startup Funding Report released in the year so far.
And we can't help noticing the different shades of motorcycle helmets that keep popping up in Lagos alone, indicating new entrants in the market.
It remains to be seen, however, whether mobilty and logistics startups will end 2019 as strongly as fintechs did in 2018.