The Nigerian Communications Commission (NCC) has released its Q1 2021 report on the number of complaints received from mobile subscribers.
According to the report, which does not include complaints made directly to telcos' customer care lines, the NCC received 3,019 subscriber complaints between January and March 2021, with billing-related issues and quality of service/experience for voice and data topping the list. Interestingly, these have been the top subscriber issues over the years.
Subscribers lodged their complaints using four different channels. The Commission's toll-free number, 622, recorded the most complaints, with others coming through written forms and the NCC's social media platforms and website consumer portal.
Grouping the subscriber complaints by telcos, MTN and Airtel registered 1,261 and 973 respectively, while Glo and 9mobile had 549 and 179 respectively. Other service providers had a combined 57 complaints.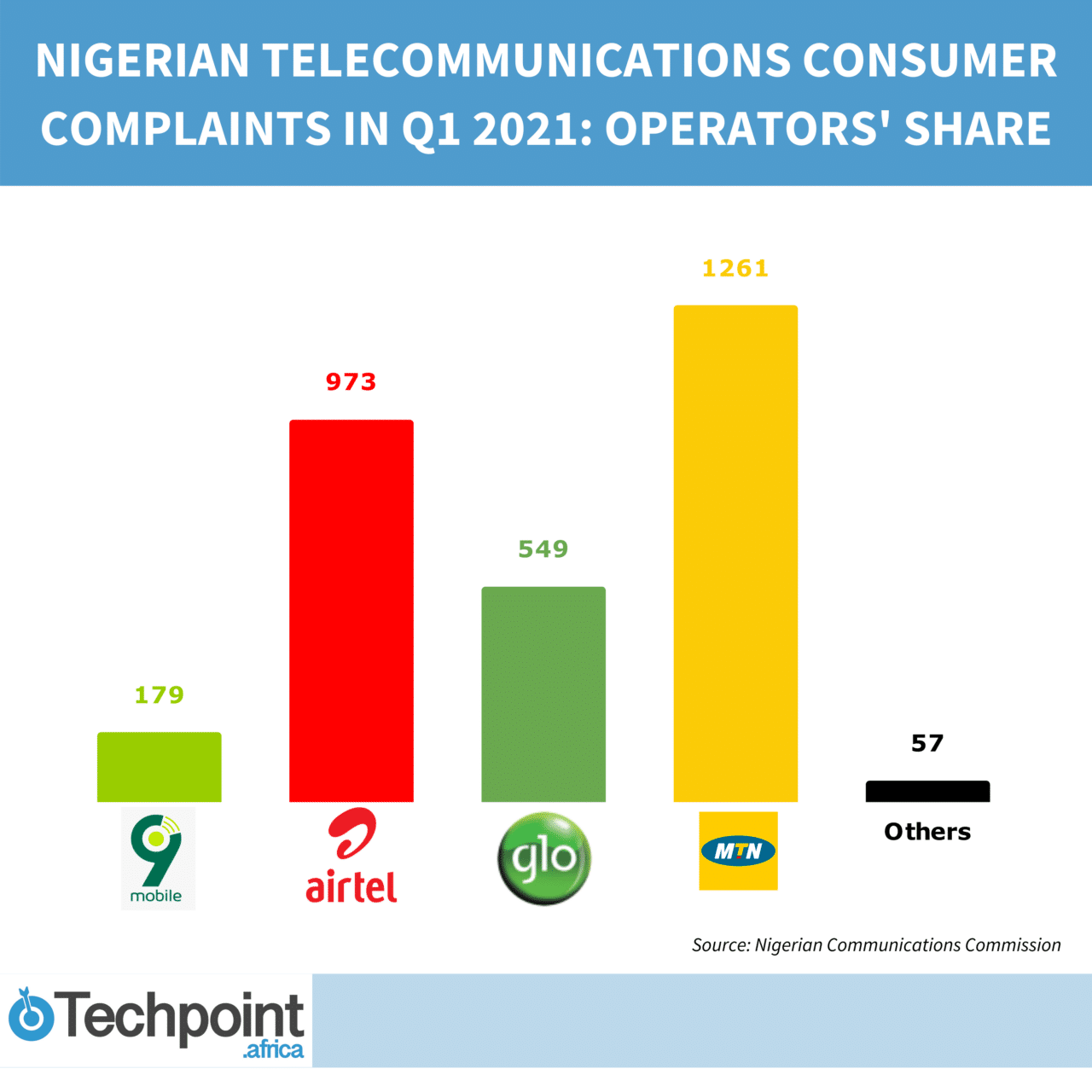 The latest figure is higher than Q1 2020's 2,854 by 165. And if the Commission's database is accurate, the number of complaints recorded has reduced drastically through the years.
Before the latest report, which covered January 2019 to April 2020, the most recent quarterly report was for Q1 2018. The 2020 release covered January 2019 to April 2020, during which the NCC received 26,169 service/experience-related complaints. Comparing this to an average of 17,000 recorded quarterly between Q1 2017 and 2018 reveals a huge decline in cases.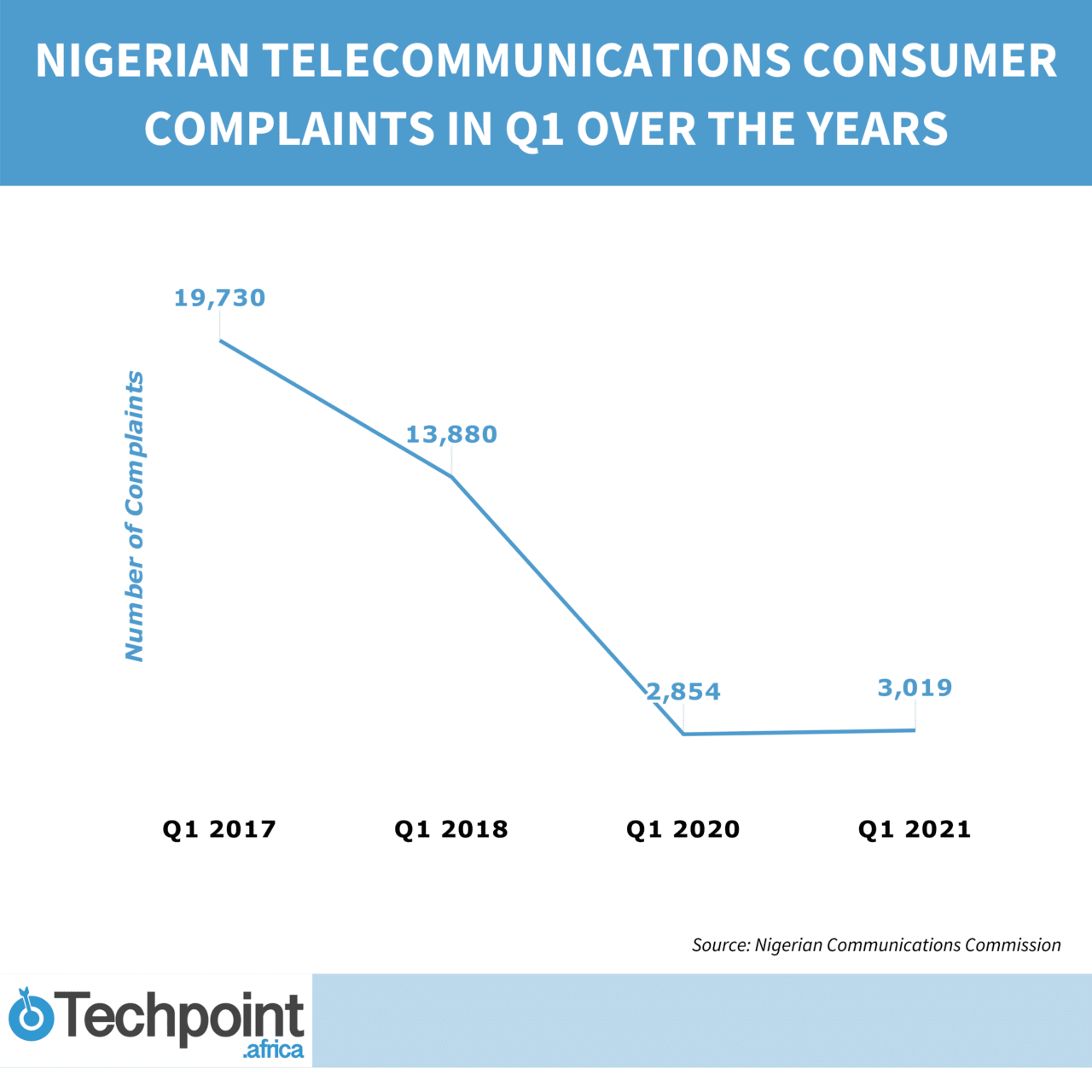 While we cannot ascertain the frequency of direct complaints to telcos, there are subtle pointers to what might be responsible for the decreasing subscriber issues.
Scrapping a problematic feature
Before implementing the Do-Not-Disturb (DND) code, the Federal Government of Nigerian made a declaration in 2016 giving an ultimatum to Mobile Telecoms Operators (MTOs) to stop sending unsolicited messages to subscribers. It even threatened a ₦500,000 fine for defaulters two years later.
Although this was already in place since 2016, it wasn't totally enforced until 2019. The Commission even suspended the directive in the first half quarter of 2019 in preparation for Nigeria's general elections.
Based on the recurring complaints, Value Added Services (VAS) deductions topped the list of billing-related issues. This is supported by a 2019 Truecaller report stating that telcos were the top phone spammers in Nigeria. And with the introduction and enforcement of the DND code, cases related to unauthorised deductions for unwanted services reduced.
https://techpoint.africa/2019/10/30/dying-vas-nigeria/
Ironically, complaints about unsuccessful DND requests soon started contributing to the figures too. For instance, in Q2 2017, 8,838 of the 15,377 complaints came from billing, most of which were DND-related; meanwhile, unsuccessful DND requests and VAS complaints amounted to 2,040.
Nine months later, in Q1 2018, the frequency of billing issues had subsided, and VAS and DND complaints made up 16% (2,220) of the 13,880 complaints. By March 2018, over 9 million subscribers had already unsubscribed with DND.
If anything, this might be why subscriber complaints have dropped from 19,730 in Q1 2017 to 3,019 in Q1 2021.
Has the quality of service increased?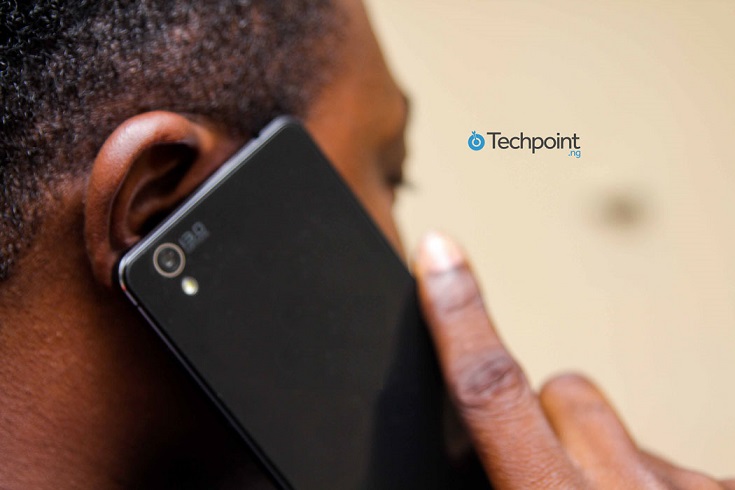 One of the roles of a regulator like NCC is to reprimand mobile operators over issues of customer dissatisfaction. In Kenya, for instance, telcos are fined for service outages and expected to compensate affected subscribers.
Also, in Nigeria, the revised Complaints Categories and Service Level Agreements (CC/SLA) stipulates that telcos compensate a subscriber who escalates a case of unstable service to the NCC if it's not resolved within two hours.
To a large extent, scenarios like this give the customers an idea that they deserve satisfactory services.
Subscribers often put these recurring issues down to the inefficiency of telcos, which in turn blame prevailing environmental and infrastructural conditions.
In fairness to the telcos, unfavourable conditions make it difficult for them to perform optimally. The result? Poor quality service for voice and data, among other hitches. They'd undoubtedly argue that there'd be an improvement in the quality of services they provide with suitable systems in place.
Relative to the past, the situation appears to have improved, with the federal government taking a stand against telco infrastructure vandalism and acting on it. In May 2020, it declared all telecom infrastructure as Critical National Infrastructure (CNI). This means national security operatives will be deployed to protect telecom infrastructure as is done with oil pipelines and power.
And telcos are open to collocation as they seek ways to reduce the cost of developing and maintaining transmission infrastructures.
State governments are taking responsibility to subsidise Right of Way charges, or as the case is with Lagos state, commit to laying fibre optic cables for telcos to plug in to. There is also the introduction of new generation spectra like 4G and 5G. So it is safe to say that things are looking up.
Know your rights as a subscriber
In November 2019, the NCC revised its Consumer Complaints and Service Level Agreement to include categories of complaints, how telcos should address them, and the accompanying penalty for defaulting.
These categories include Quality of Service (QoS) and Quality of Experience (QoE), Subscriber Identification Module (SIM) replacement, Value-Added Services(VAS), Call Centre/Customer Care, Billing, and Mobile Number Portability (MNP), among others.
Affected users who want to report a network provider to the NCC can follow these steps:
Contact the NCC by calling their toll-free line, filling a consumer complaints form on their website, sending an email, sending a message on any of their social media handles, or walking into any of their offices.
Ensure that the complaint format contains your name, address, contact addresses, description of the issue and duration, name of the service provider, the number affected, the time when the service provider was contacted, and every other document needed for the investigation.
Depending on the type of complaint, a subscriber can get redress within 24 hours. The NCC can either resolve the issue or request that the operator address the situation while ensuring compensation where necessary.
Note that: Only cases that an operator fails to address in time or satisfactorily should be escalated to the NCC.
https://techpoint.africa/2021/04/27/20-years-mobile-telecommunications-nigeria/