In the past three years, Africa has experienced a rapid rise in the adoption of cryptocurrencies. A report by American data firm, Chainalysis shows that Africa continues to see an increase in cryptocurrency adoption due to the continent's poor economic realities and financial systems.
Cryptocurrencies are a way to make money or facilitate faster transactions, especially cross-border payments.
However, one African, Tadi Tendayi, believes cryptocurrencies have more potential.
Tendayi, a Zimbabwean crypto enthusiast, is on a mission to redefine cryptocurrency by building blockchain infrastructure to improve the lives of many Zimbabweans.
"We support ten vulnerable women through crypto every day with a dollar a day, and we also support five kids through school for the next two years. And this is all through crypto."
In a world where most people are concerned about when to buy or sell crypto or even the fastest ways to facilitate cross-border payments, Tendayi wants to leverage the power of cryptocurrencies to help the vulnerable in African societies.
Discovering blockchain/crypto
From founders of blockchain and crypto companies to expert crypto traders, the journey towards discovering crypto has always revolved around the possibility of making a lot of money.
But Tendayi's passion for crypto stemmed from his fascination with blockchain technology. Though he wasn't keen on making money with cryptocurrencies, he had to engage in crypto trading and other money-making crypto practices to understand them better.
Tendayi's only interest was to understand the workings and uses of cryptocurrencies. He did not think of creating anything with blockchain until he made a Tunisian friend.
"At the time, I wasn't thinking about building my blockchain. We were working with the available blockchain, not considering layer one or two. Then I met a friend from Tunisia who was running a pilot in Rwanda that had to do with Celo. I asked her about it, and then I started doing my research on Celo."
Celo is a layer one blockchain network that works differently from many other blockchain networks.
A layer one blockchain network is a sustainable blockchain network that can process and finalise transactions without the help of any other blockchain; Bitcoin, Ethereum, and Litecoin are examples of layer one blockchains.
A layer two blockchain, on the other hand, helps a layer one blockchain work more effectively, like a Chrome browser and its extensions. It is an additional layer of the main (layer one) blockchain.
Tendayi did not know all these functionalities came with blockchain. He discovered during research that it was a mobile-first blockchain, meaning a person's mobile phone number or email address could be their crypto address; it could essentially create mobile money but for crypto.
Tendayi's started coming up with ideas. He could see blockchain and crypto solving problems unique to Zimbabwe, so he built BitFlex as a layer two blockchain on Celo, and his journey building with blockchain began.
BitFlex is a fintech platform that bridges the gap between crypto and fiat, making crypto simple enough to use, a solution that was important in Tendayi's mission to build a blockchain for vulnerable communities.
Blockchain inclusivity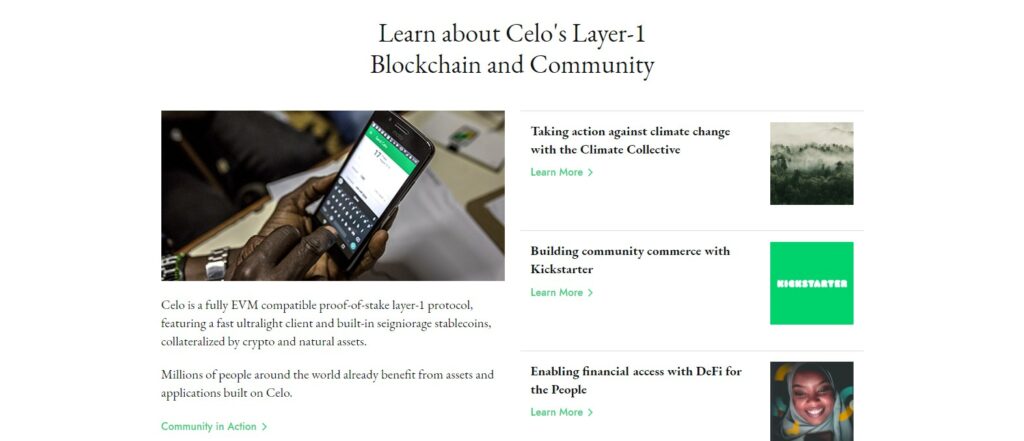 "Celo is a mobile-first blockchain, meaning anyone with a cell phone can access the blockchain, and this nullifies the need for a computer. So we started looking into the speed of Celo; it is faster than Ethereum, Bitcoin, and Litecoin, so we began thinking of how to utilise Celo for daily use cases."
Blockchain as an alternative to other financial systems is essential, especially in Zimbabwe. Tendayi pointed out that the country suffered sanctions and restrictions that made legacy economic systems unreliable.
"A country like Zimbabwe has sanctions imposed on it, so this automatically shuts out Zimbabweans from accessing basic things that everyone else should have. You might not be able to open a bank account or even register on an exchange like Coinbase with all these restrictions. But blockchain does not have these restrictions; Bitcoin does not have sanctions."
While Bitcoin does not have sanctions, there are still barriers to using it, with one major one being education. The vast difference between cryptocurrencies and banking systems makes them complex to use.
These complexities have seen uninformed crypto users fall victim to crypto scams, which have been responsible for the loss of $1 billion since 2021.
This is where Tendayi's BitFlex comes in. In December 2021, BitFlex partnered with GoodDollar, a project created to facilitate financial revolution through crypto and promote Universal Basic Income (UBI) in Africa.
"What we are doing with GoodDollar is using crypto to support vulnerable communities by leveraging decentralised finance (DeFi). The onboarding process is a 30-minute webinar. The beneficiaries undergo a training programme on downloading the app, transferring money, and cashing out to local currency."
Creating support with DeFi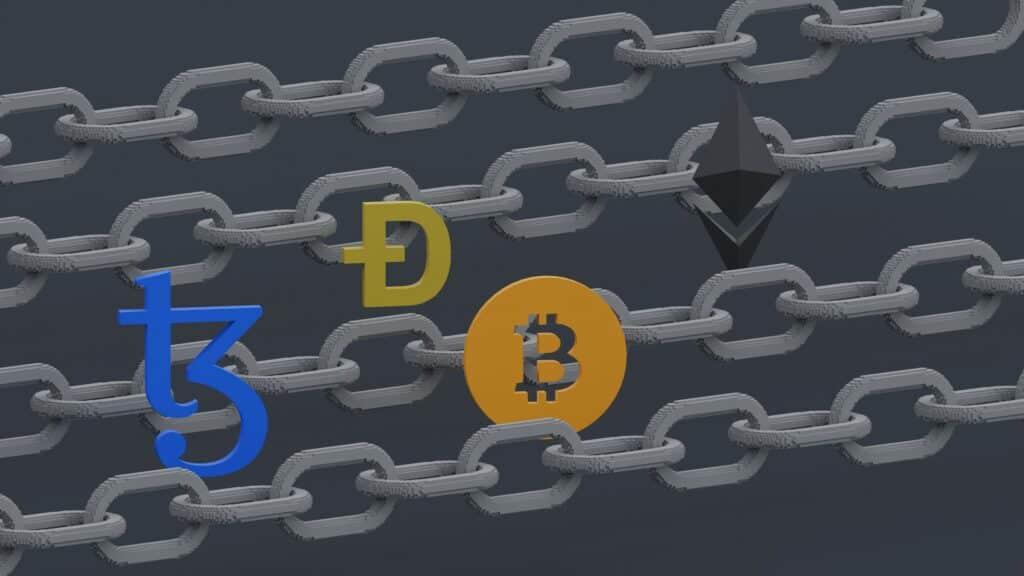 How do people in vulnerable communities use DeFi? That was the question that popped into my mind when Tendayi mentioned it.
He explained that DeFi is a way to generate funds continuously when BitFlex or GooDollar receives a donation. BitFlex uses Celo's layer one tech, which means beneficiaries can easily use phone numbers as crypto wallets.
"So if someone gives us like $10,000, it will always remain $10,000. But, we use the proceeds to finance and fund our beneficiaries and communities."
Smart contracts automate the process that ensures the proceeds reach the beneficiaries. Smart contracts, like regular contracts, are an agreement between parties; however, they can carry out the terms of a deal without the help of the parties involved.
If a contract says 20 beneficiaries will get 2% of the DeFi proceeds, the smart contract automatically sends 2% to the beneficiaries.
Interestingly, even the creator of the platform or the contract cannot stop the process.
While generating more money from donations through DeFi could ensure a steady stream of returns, the crypto market is too volatile to ensure continuous returns every time. With crypto, losses will be made at some point.
"We actually use platforms regulated by the Financial Conduct Authority (FCA); these platforms have $375 million guarantee insurance."
Even with insurance and regulation, the risks that come with crypto are hard to manage. A good example is a recent crash that saw top crypto companies lay off workers to stay afloat.
However, Tendayi's solution has so far been able to provide a dollar a day to ten women every day and pay the yearly tuition of five Zimbabwean kids.
But for Tendayi, this is only the beginning, and he will keep innovating and creating new ways for Africans to make the best use of cryptocurrencies.