Leke Ojikutu is the founder and Chief Technical Officer of VoguePay. VoguePay is a pioneering online payment solution that offer buyers and sellers a secure and easy way to transact business online.
Techpoint spent an afternoon with Ojikutu chatting about his journey into tech entrepreneurship and the challenges of running a successful tech business in Nigeria.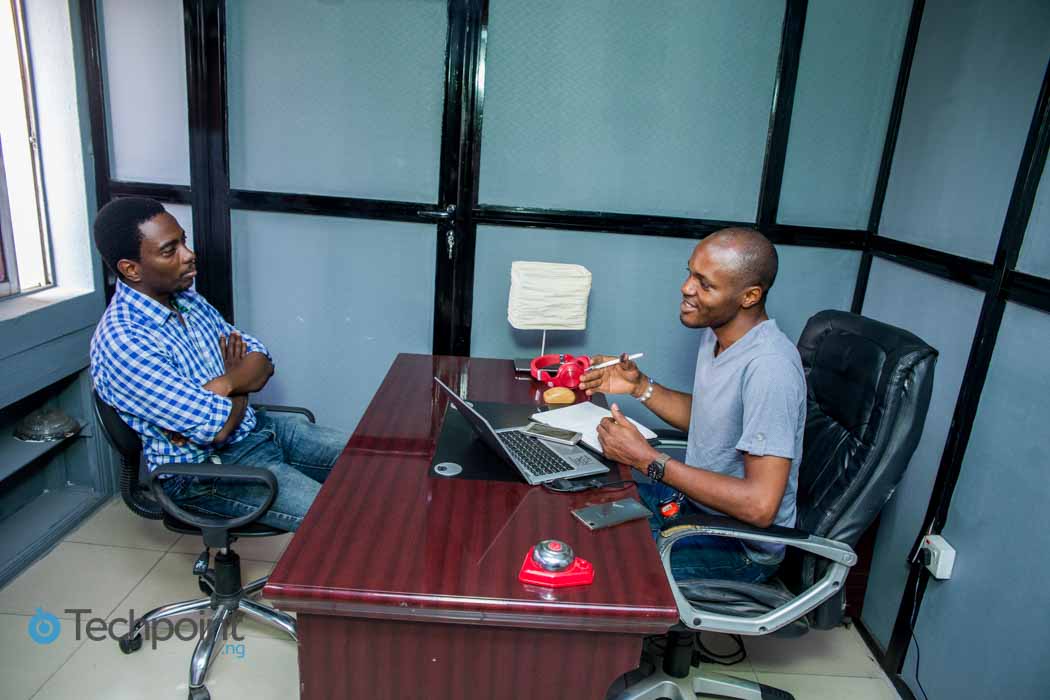 Techpoint: How did a Chemical Engineering graduate end up as a Software Developer?
Leke: That is all thanks to the "Nigerian factor". The average Nigerian university student has no idea what their course of study is all about, mostly because it wasn't their first choice. I actually wanted to study Computer Engineering but two of my sisters were already studying that. My parents didn't want 3 out of their 6 children all studying the same course, so I had to opt for Chemical Engineering (at the Lagos State University). My mind was never in it though. I struggled and managed to finish with a Second Class Upper.
After I finished school in 2002, I decided I wasn't going for my Youth Service (NYSC) because if I did, my parents would force me to pursue Chemical Engineering on completion. That would actually derail my passion for tech entrepreneurship. As I couldn't afford to pay for the training I needed, I knew I had to take the self-taught path. So I told my parents I didn't make the NYSC list, although I actually did. I kept up that lie for 4 years. That was enough time to learn everything I needed.
 Throughout these 4 years, your parents never pressured into getting a 'real job' or something?
They just felt that I was waiting for NYSC. As far as they knew, whatever I was doing was temporary. And each time they brought up the issue of me getting a job, my excuse was always, "I have not served yet".
Did they finally find out that you lied about NYSC?
I haven't told them till now
Well I'm sure they'll be happy how it all turned out.
*Smiles*
How easy was it for you teaching yourself to code? Would do recommend that every budding developer be self taught?
Everybody must find their own convenient way of acquiring the skills required to fulfil their dreams. For me, the easiest way was to start from the bottom -- a phone call centre. After I made enough money to buy a computer, I moved up to running a business support centre. By the time I acquired my third computer, I stepped up to a Cyber Café
Once all those were in place and survival was a bit guaranteed, I decided I needed to move a step ahead into graphics. Then came video and sound editing. Then the next phase was animation. That was the most difficult thing I ever did in my life but once I got it right, I found it easier to move into software development. You see, I did most of my animation with Flash, which at some point requires you to do some scripting. That was technically my first programming language.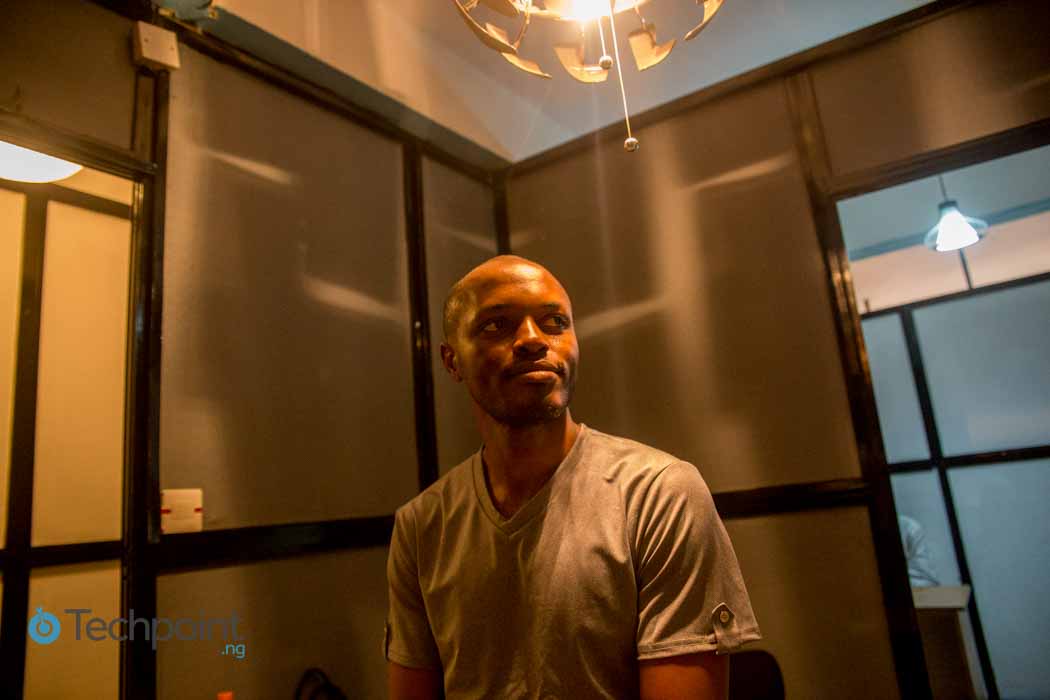 I did animation for about a year, made some money and finally found my way into software development. Once I got software right and achieved a few of my goals, I felt I was finally set for NYSC. So I gave away my business to a staff member I considered loyal and proceeded for my NYSC. From then on, there was no going back.
What was the first thing you did after returning from NYSC?
During my NYSC, I continued to hone my programming skills. People from Lagos would send me projects online. By the time I was done with NYSC, I landed my first true tech venture. A company I was working on projects for needed my expertise on board, so they gave me an offer I couldn't refuse -- a 25% stake in the company. Just like that, on a platter of gold. It was originally a 3-man partnership so they had to make room for me. We eventually split though. After the split, I went into another partnership -- Bluebox -- with a medical doctor. Bluebox still exists but I had to pull out to start Afrisoft, a software solutions company, one of the products of which is VoguePay.
How did the idea for VoguePay come about?
At Afrisoft, we had major challenges selling our products. Say someone wanted to buy our software from Kano, they would have to go pay in the bank. Then we had to confirm payment before we could send them a link to download. The process was really limiting our capacity to make sales.The problem became more pronounced when we started selling our Bulk SMS solution -- eStore SMS.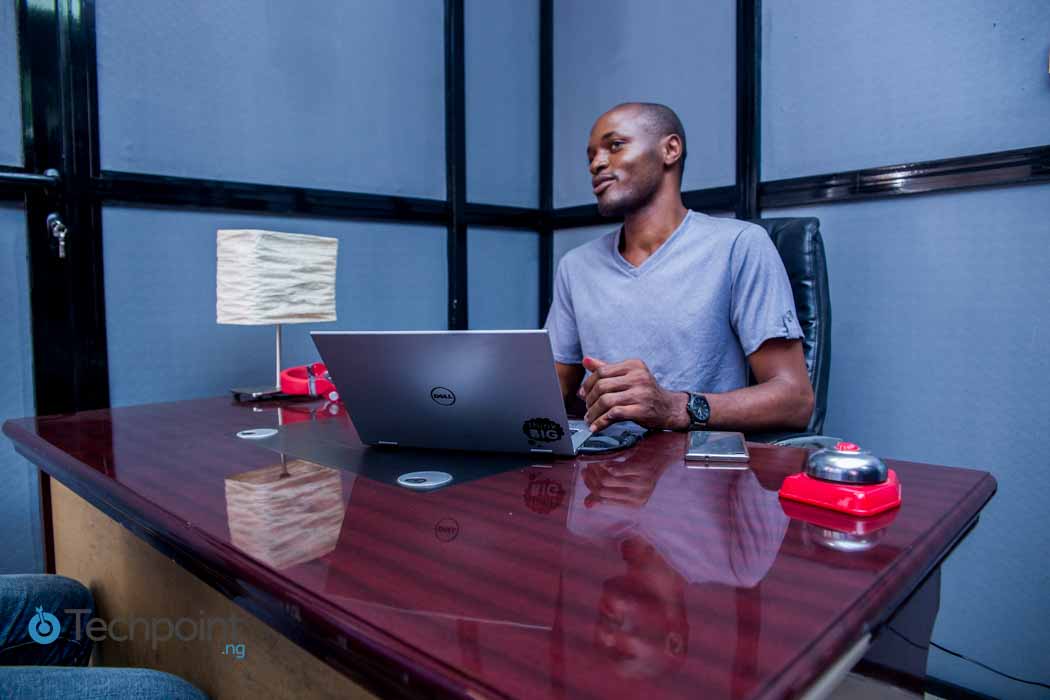 The available online payment processor at the time cost a fortune to integrate, especially for small businesses. So we decided not only to solve our own problem, but also make the solution available to everybody. That's how VoguePay started.
That was 2012 I believe. Between now and then, how has VoguePay grown?
Right now, we are the only Nigerian payments processor that has real and active foreign merchants on board. These are merchants that are global leaders in their respective categories. A lot of big foreign sites (like Auto Trader for example) use VoguePay as a means of collecting payments from Nigerians. We have clients in almost every continent now.
You have quite an interesting number of co-founders; about 4 in number. What's the rationale behind this?
Well as they say, two heads are better than one. The truth is that no matter how much you get paid, the way you'd work in a company you own would be different, as regards the level of time, effort and intellect you put into it. And by the time you want to grow to cover more countries, you need more people that can think like the head.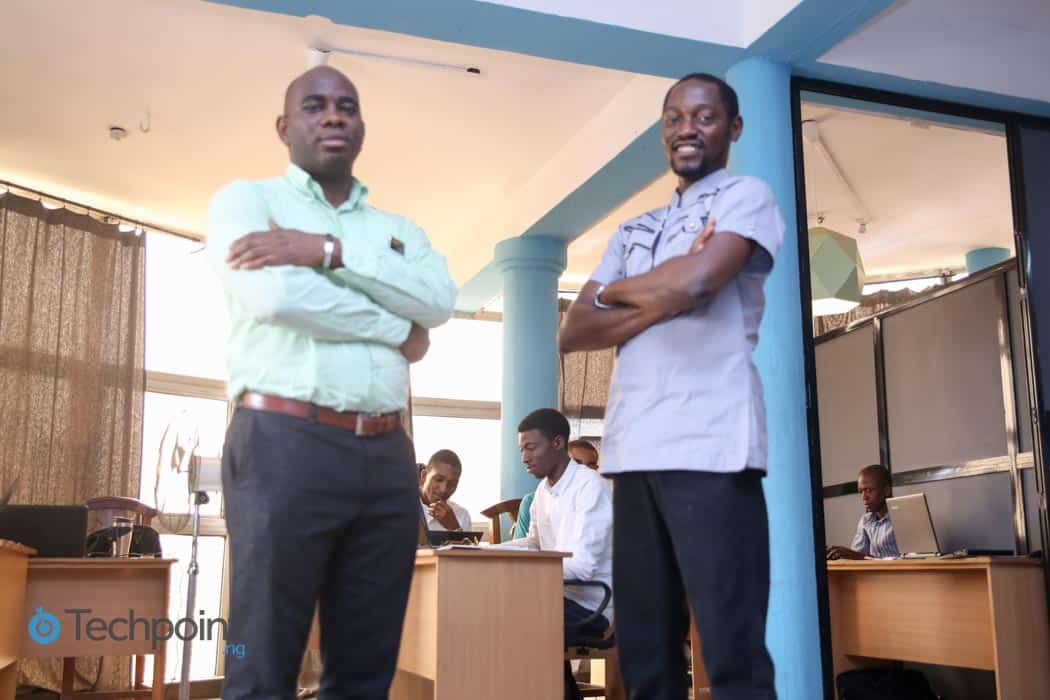 2 of VoguePay's 5 co-founders. L-R: Geoffrey Weli Wosu - Legal Compliance and Marketing; Quam G. Ojikutu- Administration and Management
The good thing is that each of us has a unique skill -- no duplicates, only complimentary -- so it's easy for us to work together. It is better to have multiple people with complimentary skills provided you can eliminate greed. We are all equal and happy. We are all understanding and very sacrificial.
As far as I am aware, VogeuPay has never raised any money right?
What is the point of raising money if you don't need it? We have a lot of plans that we need to fulfil and consolidate first. No doubt, funding will go a long way. But we'd rather not take money now lest we start worrying what to do with it.
Seriously, if the only thing you work with is the money then you must be very poor. Will we take funding at some point? Definitely. Our vision is so massive that it will require every resource we can lay our hands on.
Considering the peculiarity of the Nigerian environment, what are some of the challenges VoguePay has to contend with?
If anything is a challenge for us, there is high tendency it's also a challenge for our competition. The more challenges the better. Our job is to provide solutions. So if we can solve ours, that gives us an edge. So most of the regulatory and licensing challenges we face, I see them as normal to business. I won't empahsize on them too much.
However, one challenge we have found very difficult to overcome is personnel. We as a company find it very difficult to get people from outside the system who understand our culture. So you find that if we want to employ 2 or 3 people we have to take in about 10 to 15 on paid internships for 6 months to a year. We spend way to many resources on acquiring competent staff. I think that is a major challenge.
What is your advice for budding entrepreneurs who want to build a successful tech company like yours?
I often find that a lot of young entrepreneurs conceive ideas without considering Nigerian culture or people. You must want to add value to the people, not just sell your products. And even after they pay, if they did not get the value they were expecting, you must be willing to refund their money. In short, always have the customer in mind.
This is why VoguePay has grown to become the biggest in Nigeria, in terms of number of merchants on board. This is because, like our clients, we are also merchants. So we know what they want. Nowadays customers have millions of options. Make sure it is your solution they need.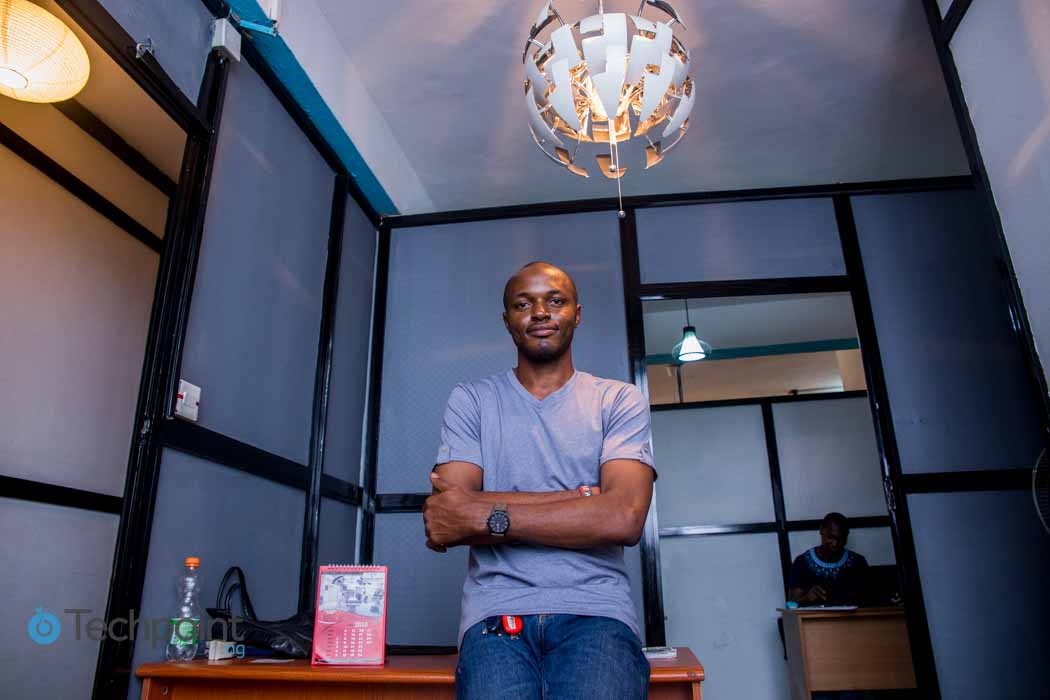 Another thing is your team. Someone once said he doesn't join a bus because of where it is going but because of the people on board. If the bus ends up in the wrong direction, the right team will steer it towards the right direction. Your team matters. They are your first customer. You cannot monitor them all the time but you can be sure that the quality of service you give to them is passed down to the customer. In everything you do, put the team first. Even when you make profit, think of the team.
Finally, never give up. The story is always very interesting but the  journey is always long. The road to success is always under construction. Somebody said that life and business are like wrestling with a gorilla. You don't rest when you're tired, you rest when the gorilla is tired. So never give up. I always know it is not over until I win. As long as I'm not winning , there is work to be done. It is not time to rest or quit. Never give up because at the end of the day you always win, if you can just stick it out.